Bradley Smith says he is close to a deal to become Aprilia MotoGP test rider and hopes it can be concluded this weekend.
Smith is losing his KTM race ride to Johann Zarco next season, and has been linked to test roles with several teams.
But KTM's decision to cut back on the number of wildcards it will enter next season made a position at his current squad less attractive to Smith, while Yamaha appears to be leaning towards Jonas Folger to spearhead its new European test team.
Speaking ahead of this weekend's San Marino Grand Prix at Misano, Smith strongly suggested an Aprilia deal is imminent and that other options had closed.
"At the end of the day, there's no point hiding from it," said Smith.
"In Silverstone the final nail in the coffin was there from [Yamaha boss] Lin Jarvis, when he said it wouldn't be a British rider as a test rider.
"I feel like I have a lot to offer, and also I'm not done. And when you're not done, the motivation is high, and I want to be back in this paddock fill-time for 2020.
"The motivation is high to help the whole project and to ride well to put myself in the shop window. And with wildcards available it's always a great incentive for the rider.
"It's the Italian GP, all the [Aprilia] bosses are here, so something can be finalised once my manager turns up and we can announce something over these few days."
Aprilia race rider Aleix Espargaro thinks Smith would be a good fit, particularly if he is able to take part in numerous races as a wildcard.
"What we need in the team is somebody who really wants to come, not somebody that is waiting to decide to see if there's another thing," said Espargaro.
"I talked with Romano [Albesiano, team boss] about Bradley and he's a really good option. Bradley actually in the last two, three GPs improved a lot with the KTM.
"It's good if somebody is motivated to come and help us and race, it's very important for the pace and the speed that the test rider is able to do four or five GPs."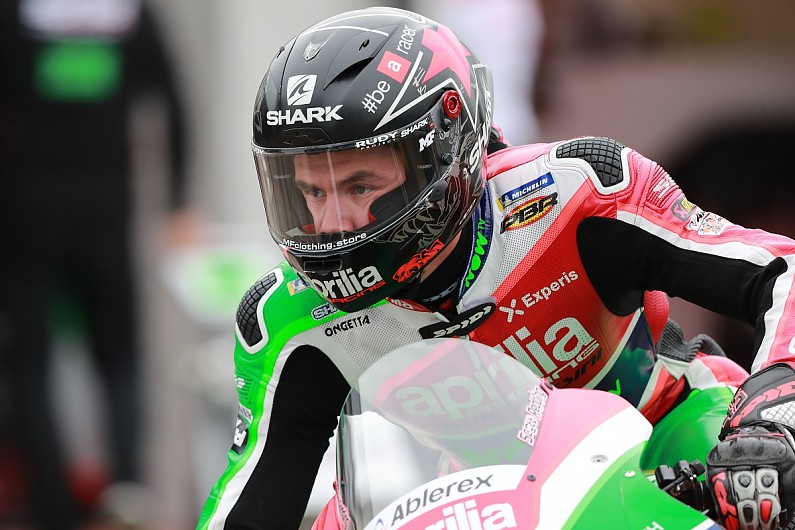 Scott Redding, who is being replaced by Andrea Iannone at Aprilia next season, was previously offered the test role but admitted his outburst in Austria, where he called the RS-GP bike "a piece of shit", harmed his chances.
He is still yet to decide on his future, as he weighs up options in World Superbike, Moto2 and a British Superbike offer from top Ducati team Paul Bird Motorsport.
"There's three choices," he said. "Last week it was in the air, now we're slowly getting to what we want, and then to make the decision on it really.
"There's still the offer from Birdy [Paul Bird] for BSB, World Superbike and still a chance of Moto2, but this is something that is a slimmer chance.
"I wanted this weekend to announce something because it's going on a long time, but it's taken a little bit longer. I want to be sure, that's the thing."