Cal Crutchlow believes Marc Marquez still holds the edge in the MotoGP title fight with Andrea Dovizioso despite the Ducati rider's victory at Motegi.
Dovizioso cut the gap to Marquez in the standings to 11 points after securing a fifth victory of the season in a thrilling battle against the reigning champion in tricky conditions in Japan.
The pair had previously been tied on points after last month's Misano race, before Marquez moved 16 points ahead with a dominant victory at Aragon as Dovizioso struggled.
At that time, Crutchlow said he felt Marquez had put one hand on the championship trophy, and the LCR Honda rider - who crashed twice at Motegi - still maintains his Honda stablemate will go on to clinch the crown against Dovizioso.
"All credit to Dovi, pleased for him," said Crutchlow. "He's riding very well at the moment, and [I'm] pleased for Ducati as well because they've worked very hard to get to where they are.
"They're both riding superbly. You have to give it to Marc for having another go at the last corner.
"But Dovi is riding really well in the wet and the dry at the moment."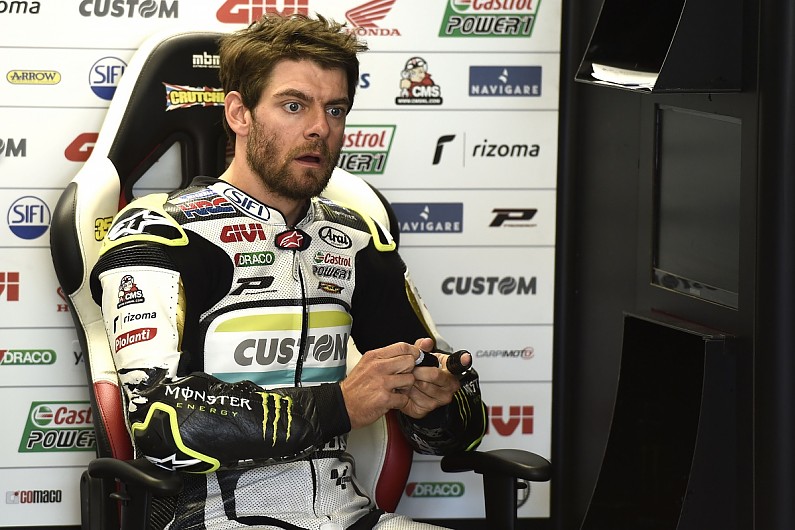 Asked by Autosport if the events of Motegi changed his earlier prediction about Marquez going on to win the title, Crutchlow said: "I still think Marc.
"The only downside for Marc is Dovi's so strong in Malaysia. Marc's better in Australia, Dovi's better in Malaysia, then I think it will be equal again [in Valencia].
"But neither of them can make a mistake, that's for sure."
Crutchlow added that Dovizioso's strong performances this year have come as little surprise to him, saying the Italian had always been a fierce fighter during their time as team-mates at Tech 3 Yamaha in 2012 and then again at Ducati in 2014.
"When I was team-mates with him, he was exactly the same on the Tech 3 bike," said Crutchlow. "It's just he was fighting for fifth and sixth.
"He's always been a battler, you just hadn't seen it [previously] because he wasn't battling with Marc at the front for the win."