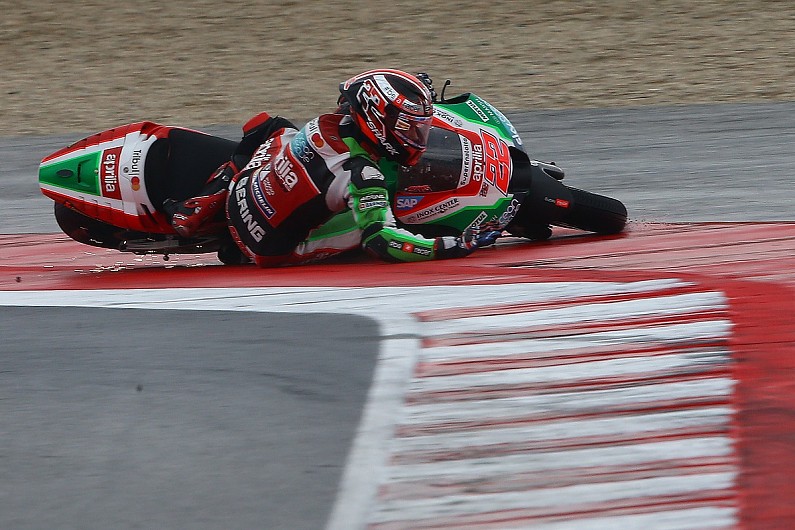 Sam Lowes says he will need to "earn" a return to MotoGP for 2019 after losing his Aprilia ride for next season.
MotoGP rookie Lowes will return to Moto2 in 2018 after Aprilia decided to terminate his two-year deal early.
The Briton was a frontrunner in the intermediate class in both 2015 and 2016 and will ride for the Interwetten Moto2 squad using a KTM chassis next year.
Lowes admitted he needs to prove he deserves a second opportunity in the premier class over the course of 2018.
"For the future, to come back it would have to be the right situation and I would need to improve and earn that," said Lowes.
"If not, I stay in Moto2 and try to be world champion, that's my goal.
"MotoGP is difficult for many reasons, and if come back I want it to be the right situation.
"Otherwise I'd stay there and try and win some more times, if possible.
"Obviously the goal is to be competitive, win the championship and get an option to come back in MotoGP."
Fastest rider 'for 10 laps' at Misano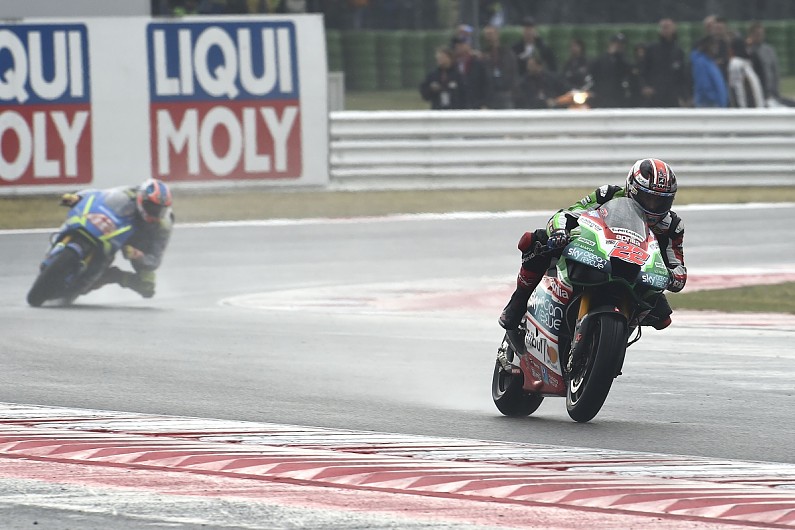 Lowes crashed out of last weekend's Misano race in wet conditions, but was running competitively and had advanced from the back of the grid to be in the top 10 before he fell.
"My bike was great, for 10 laps I was probably the best on the grid, I felt really good," said Lowes.
"I overheated the front tyre a little bit, if it would have come back it would have been OK.
"I had the potential to do something at least; I can stand here and I'm not talking shit, saying 'it could have been this or that'.
"We're getting confidence because I had a fight. I could pass, got passed by, pass again - I was in a battle and it's great.
"I'm starting to feel again as a racer, and I was in the race; I saw them [other riders] in front, I was going forward.
"We've got some more races. If it's wet or even if it's dry we can try to get some results.
"I'm disappointed obviously [about crashing] because it could have been a nice result, but at least I showed something rather than just being at the back."