Suzuki MotoGP boss Davide Brivio says his team must be "creative" to be able to beat its larger, better-funded rivals.
After returning to MotoGP following a three-year hiatus in 2015, Suzuki took its first victory since 2007 last year with Maverick Vinales at Silverstone.
With Vinales moving to Yamaha for 2017 to replace Jorge Lorenzo, Suzuki will field an all-new line-up of Ducati convert Andrea Iannone and Moto2 graduate Alex Rins this season.
Brivio said taking a risk on the then-inexperienced Vinales was an example of the "creativity" he believes it will have to employ to keep up with its more-established rivals Yamaha, Honda and Ducati.
"We have to be more creative," said Brivio.
"We were creative when we chose Maverick after one year in Moto2 - many people said it was too early, that it was a mistake.
"But it was a challenge, and it's the same with Alex.
"Looking at the future, it's interesting to invest in a young rider with the potential to be a top rider and grow him up.
"Maybe we might have a difficult year this year, but then we can secure a top rider for the next years.
"Andrea [Iannone] - he's a strong rider, but coming in our team, we gave him the responsibility to be the number one rider.
"We have to be creative in this sense; go for something that's not yet explored.
"You have to think of something different."
With Vinales' Silverstone victory and three other podiums in 2016, Suzuki loses the concessions it enjoyed since returning, including unlimited engine development and in-season testing with race riders.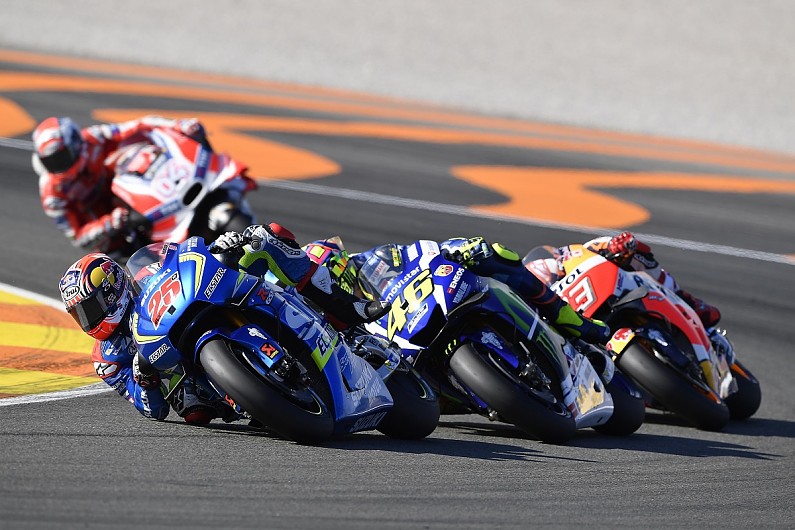 The arrival of KTM for the 2017 season also boosts the total number of manufacturers to six, up from three prior before Suzuki returned.
Brivio admits this will makes Suzuki's job harder again, but he believes this will be "a good thing" for the spectacle overall.
"It's becoming a more and more difficult game, but that's part of the sport," he said.
"It's going to be a very interesting championship from the fan's point of view, and it's going to be much harder for us.
"But it's exciting, and the sport is unpredictable.
"We'll try to be in the fight, take advantage of some situations when possible."