Honda rider Dani Pedrosa will miss the Japanese Grand Prix and potentially all three of MotoGP's flyaway races after fracturing his right collarbone.
With five minutes remaining in Friday's second practice session at Motegi, Pedrosa had a massive highside at Turn 11.
He landed on his right collarbone on the asphalt run-off, and while able to get back up to his feet, Pedrosa nursed the joint as he was taken to the medical centre for checks.
The 31-year-old has subsequently been diagnosed with a fracture in the joint.
Honda has confirmed he will fly back to Spain on Friday evening, Japanese time, for surgery and his participation in the Australian and Malaysian GPs over the next fortnight is also in severe doubt.
Test rider Hiroshi Aoyama will replace Pedrosa for the balance of the Motegi weekend.
"I'm obviously very sad about what happened, as I was looking forward to racing in Japan at Honda's home circuit and one of my favourite tracks," Pedrosa said.
"I was on the out-lap of my last run in FP2 when I momentarily lost the rear entering turn 11, and when the tyre found grip again it launched me in the air.
"There's not much more to say; now I just want to focus on recovering in order to get back on my bike as soon as possible.
"My best wishes to Hiro, who is replacing me and will race in front of his home crowd."
Pedrosa broke his right collarbone in an accident at Le Mans in 2011, missing three races and eventually having surgery to remove a plate and screws at the end of the '13 season.
MORE CHECKS FOR LAVERTY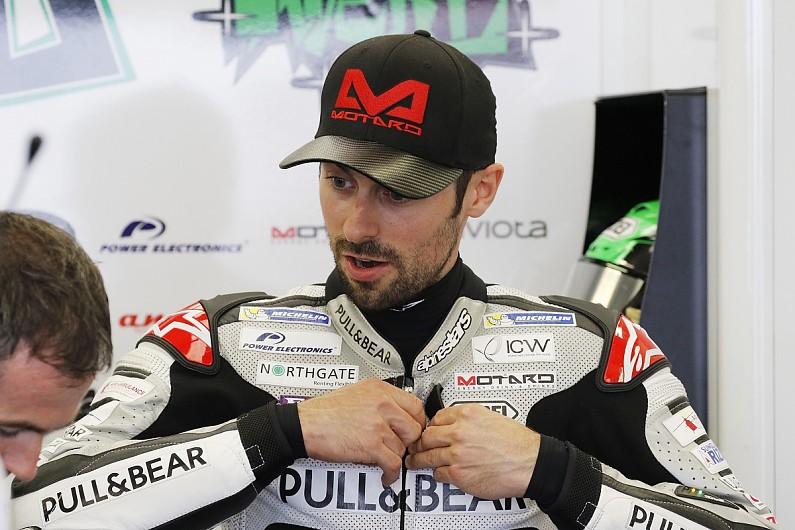 Moments after Pedrosa's accident, Aspar Ducati rider Eugene Laverty crashed heavily at the high-speed Turn 6.
Laverty was conscious but taken from the scene on a stretcher, although the Aspar team reported he walked into the medical centre.
Leaving MotoGP at the end of the season to return to the World Superbike Championship, Laverty has been flown to the nearby Utsunomiya Hospital for a CAT scan on his head.
"[Laverty] is OK but he will get a double check at the Utsunomiya Hospital," the Aspar team tweeted.