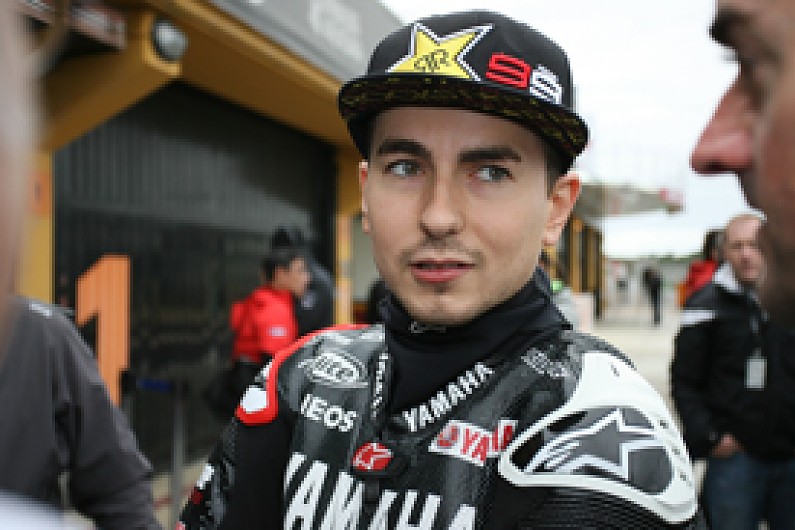 Newly-crowned MotoGP champion Jorge Lorenzo claims he will re-evaluate his future at the end of the 2014 season.
The Spaniard was speaking just days after Casey Stoner competed in MotoGP for the final time at Valencia, having announced in May that he would quit the sport at just 27.
Lorenzo, two years Stoner's junior, was offered a deal to replace the Australian at Honda, but opted instead to extend his contract with Yamaha for a further two years.
He duly clinched his second world title with the squad, having finished first or second in all but two races - Assen, when he was taken out at the first corner, and the Valencia finale, when he crashed violently while leading.
Speaking at the International Motorcycle Show in Milan, Lorenzo explained he would look to re-evaluate his future in the sport's premier class when his current deal expires.
"I will race for two more years, then we'll see," the Spaniard told Italian journalists.
"At 15, everything is fun, but then the sport can become routine."
Lorenzo added that Marco Simoncelli's fatal accident at Sepang last year had also given him cause to question his future.
"The death of Marco Simoncelli was a blow to us all, and made us think that it can happen to any of us, but we know that the risk is part of the sport."
Lorenzo insisted however that his motivation will not be dimmed heading into next year - not least because of the return to Yamaha of seven-time champion Valentino Rossi.
"It's good for Yamaha, Valentino and me, because it will push me to go faster," Lorenzo said of the 33-year-old's switch.
"I've seen Valentino happy; the M1 is an easier bike, I'm sure he will be strong.
"With the Ducati, besides Stoner, no one has succeeded; there is something that is not right."