So, Jorge Lorenzo nicked it. He's now won half the races so far this year including, after Mugello and Barcelona, two on the bounce.
Momentum is everything in a sportsman's head and, at present, Lorenzo is just an enormous avalanche.
He's the kind of guy who, when backed into a corner, can stand his ground and defend to the hilt. In a previous Spanish era he'd have been the perfect bull fighter: not flinching as a ton of angry beast ran at him, with thousands holding their breath.
Barcelona 2013 was a scorching hot day that should've played into the hands of Honda, thanks to track temperatures touching an amazing 57C during the race.
The Hondas don't have to carry so much corner speed as the Yamahas, the YZR-M1s having to make hay through the long arching sweepers to overcome the RC213Vs' extra grunt and traction out of the corners.
Honda star Dani Pedrosa said that he had a wobble or two early on in the race that tempered his run to second. He summed it up thus: "We three frontrunners were battling the track conditions today." Lorenzo echoed those sentiments after the race, such was the punishing heat.
But for Yamaha, its race actually started a year ago at this very circuit, when Lin Jarvis of Yamaha Motor Racing stayed on in Barcelona until he'd signed Lorenzo for 2013 and '14.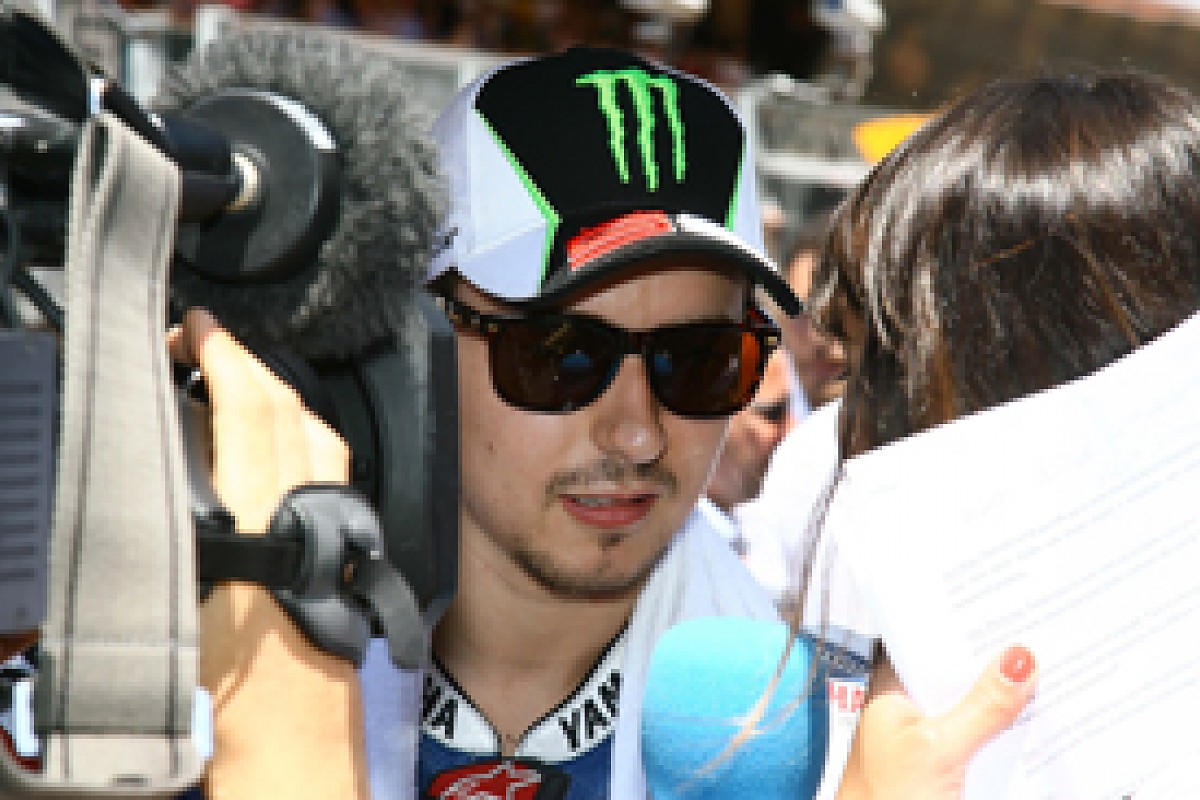 Yamaha was determined not to let Honda snaffle Lorenzo © SMARTfotos
Only a few races into the 2012 season at the time, Yamaha was doing all it could to keep Honda and its reigning champion Casey Stoner at bay and, more importantly for the long-term, preventing Honda from getting hold of Lorenzo.
After six races in 2012, the same amount of races as we've now had in 2013, Lorenzo was 39 points ahead of Pedrosa (who sat in third at the time).
But Dani would push him close during the summer - to the point where he was just 12 points adrift after round 12 at Brno. Locking front brakes on Pedrosa's bike before the warm-up lap next time out at Misano, plus a fall in the race, meant that was as close as he could get after being so far behind in June.
The reason for Honda's fightback last season was the arrival of its 2013 bike halfway through the year - after the Mugello race in early July, in fact. Boom: it then won the next three races.
Honda is testing its 2014 bike right now as it realises the pressure it's under from Yamaha. That pressure's not quite as strong as last year since Pedrosa is atop the points this time round so has a slight cushion rather than playing catch-up but it's pressure nonetheless for the rider of the #26 bike.
What will decide this championship then? The manufacturers' different technical approaches, or the riders' fortitude?
Ducati's championship charge in 2006 (upset by the Catalunya crash that stemmed Loris Capirossi's title push) had its roots in that year's bike running as early as April 2005, almost a full year before the race it was designed for.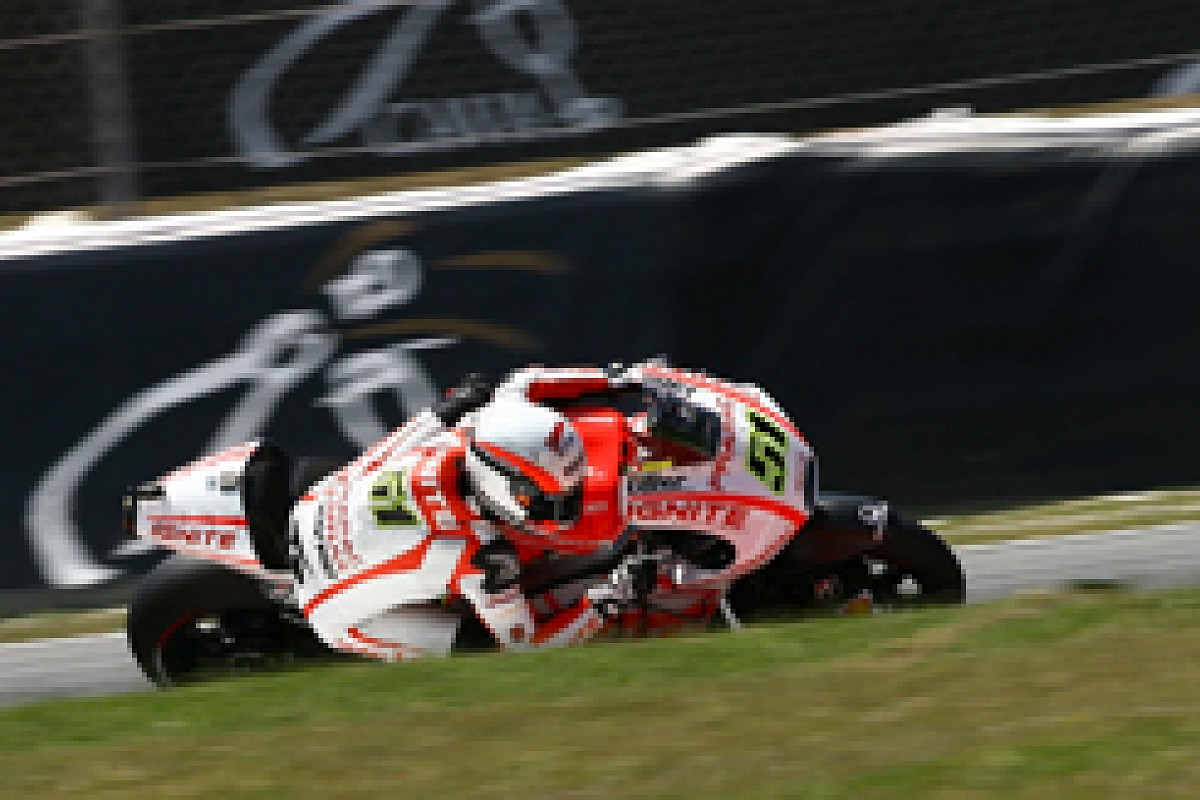 Ducati has been running a new bike with test rider Pirro, but Hayden and Dovizioso are not impressed © SMARTfotos
I hear the 2014 Ducati is still on the drawing board, while the development 'lab bike' that Michele Pirro has been riding of late has been blankly rejected as a race bike by current A-teamers Nicky Hayden and Andrea Dovizioso.
A Formula 1 team starts laying out next year's car early on, only to build it at the last moment. For a second year running, HRC is prepared to roll out a totally new upgraded bike mid-season.
Is this now the way to go, rather than riders only getting their new machines for a couple of rain-affected Sepang and Jerez winter tests pre-season? Gone are the days of doing a full season's worth of mileage during the winter before the first race.
So while Honda shows off its immense technical resources, what does Yamaha have in its quest to win the 2013 MotoGP world championship?
Sure, it must be very concerned about the usage of the fourth engine from the total allocation of five, while Honda is still on two, but the magic bullet in Yamaha's artillery is Jorge Lorenzo.
Jarvis was right to hang on in Barcelona last year to sign up the soon-to-be double champion, even though Lorenzo latterly kicked his manager into touch upon discovering that Honda had offered more than his manager had let on.
Most of the time in life, 'less is more' and that's just what the reigning world champion may be getting financially from Yamaha. However, what many forget is that after 11 seasons of MotoGP over three formulas, Yamaha has won it six times, Honda four and Ducati once...