The pool of potential winners in MotoGP may not be as large as it once was, but quality easily overwhelms quantity in this case.
Last year's title combatants Jorge Lorenzo and Dani Pedrosa delivered a thrilling enough duel on their own in late 2012. Now they face the challenge of a rejuvenated Valentino Rossi back on a competitive Yamaha and the startling talent of Moto2 champion Marc Marquez on the second Honda.
Just behind them will be an evenly-matched pack led by the improving Cal Crutchlow, the works-spec Hondas of Stefan Bradl and Alvaro Bautista, and the factory Ducatis, and that's before considering the burgeoning CRT group or the ever-thrilling feeder series.
YAMAHA
Bike: Yamaha YZR-M1
Jorge Lorenzo (E)
MotoGP debut: 2008
Starts: 85
Wins: 23
Poles: 25
2012: MotoGP champion
Valentino Rossi (I)
MotoGP debut: 2000
Starts: 216
Wins: 79
Poles: 49
2012: 6th in MotoGP
Is there a prospect more delicious than Valentino Rossi lining up alongside Jorge Lorenzo at Yamaha?
For the former, 2013 is a chance for restoration, even redemption. After two years with a Ducati even the Doctor couldn't fix, Yamaha's proven quality is Rossi's opportunity to show that he still has it; that it was bike, not age, which failed him in recent years. He has hinted at that already, topping the timesheets at Jerez during the pre-season, but it is over a race distance rather than a single lap that he is likely to be tested most. During his Ducati sojourn the likes of Lorenzo, Dani Pedrosa and Casey Stoner moved the game on. Can Rossi adapt, and triumph once again? Is he still heir apparent to the accolade of being the greatest of all time?
For Lorenzo, meanwhile, Rossi's return is a chance to further enhance his own reputation. It was the Spaniard's emergence that first upset Rossi's place at Yamaha, his run of three straight poles and podiums in his first three races anathema to the view that Rossi couldn't be touched, couldn't be matched. Two years later Lorenzo beat Rossi for the first time over a season, and the Italian departed. As last year's campaign proved, he has only got better.
How the pair match up will be fascinating to watch, particularly after the acrimony of their final year together in 2010. For now, their relationship has been surprisingly good: Lorenzo after all gave his consent to Rossi's arrival, while the Italian has publicly acknowledged he will start the year as Lorenzo's understudy. Whether that persists, or whether we see repeats of Motegi 2010, only time will tell.
HONDA
Bike: Honda RC213V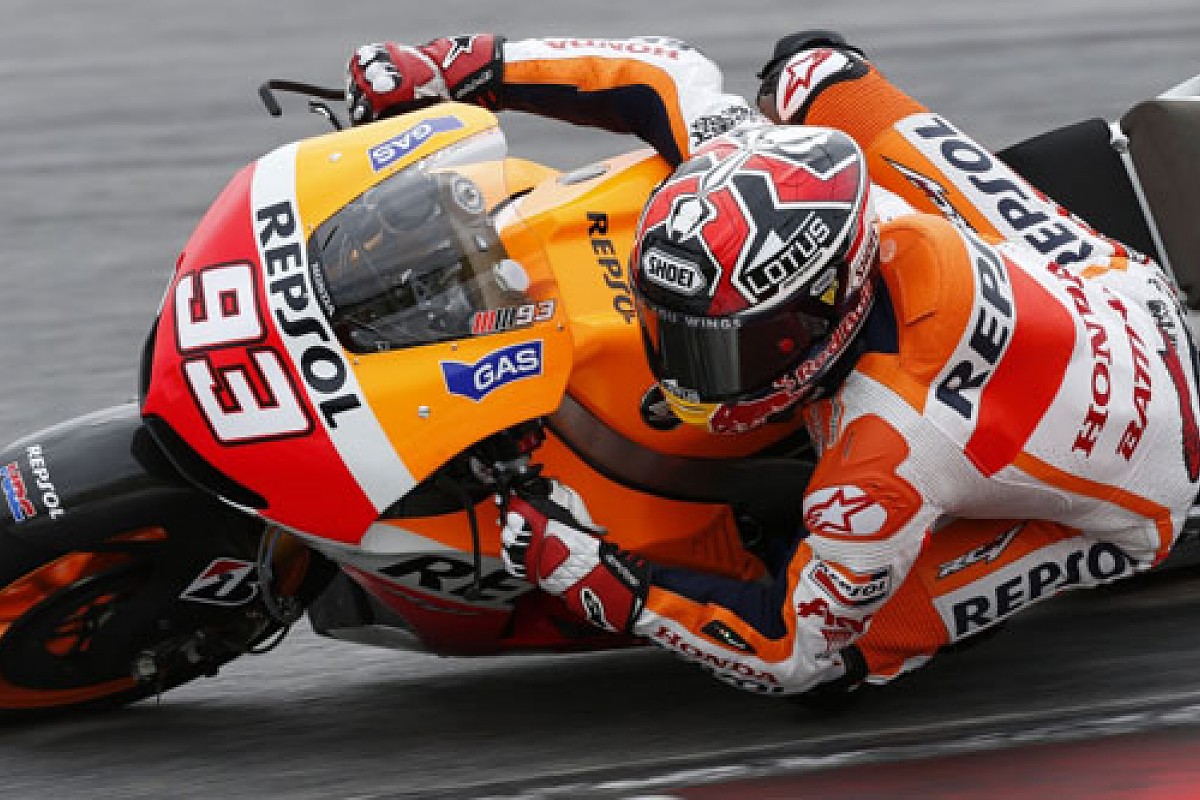 #26. Dani Pedrosa (E)
MotoGP debut: 2006
Starts: 116
Wins: 22
Poles: 24
2012: 2nd in MotoGP
#93. Marc Marquez (E)
MotoGP debut: -
Starts: -
Wins: -
Poles: -
2012: Moto2 champion
Honda won twice as many races as Yamaha last season, was quickest on five of the first six winter test days of 2013, and then utterly blitzed its arch-rival in their private test at Austin. Had Dani Pedrosa been up to speed sooner or Casey Stoner avoided his mid-season injury, either could surely have denied Jorge Lorenzo last year's title.
With such an abundance of good omens, Honda ought to be unstoppable this year. But in Lorenzo and Yamaha, it faces incredibly dogged opposition with a knack for doing precisely what is required to win titles. That was in evidence again in testing, where only at Austin did Yamaha seem spooked by Honda's explosive pace, as everywhere else it was confident it was at least a match on long runs, even if the Honda seems to have clear advantages in some areas.
The all-Spanish rider line-up promises fireworks. In 2012 Pedrosa finally unlocked his inner streetfighter. No one has ever doubted his pace, only his resilience. But he proved - in emphatic fashion - last year that he can triumph in ferocious last-lap knee-to-knee combat with an arch-rival, and he can win in the wet.
Having a rookie alongside him ought to guarantee Pedrosa a clear shot at the crown. Yet Marc Marquez is already a phenomenon after not only winning 125cc and Moto2 titles, but doing so with extraordinary panache. Rivals are already tipping him to eclipse even Pedrosa and Lorenzo's storming debut years and he has been a match for the title favourites in testing. How he will handle the hype and the inevitable first-year tumbles and pitfalls are the only questions.
DUCATI
Bike: Ducati Desmosedici GP13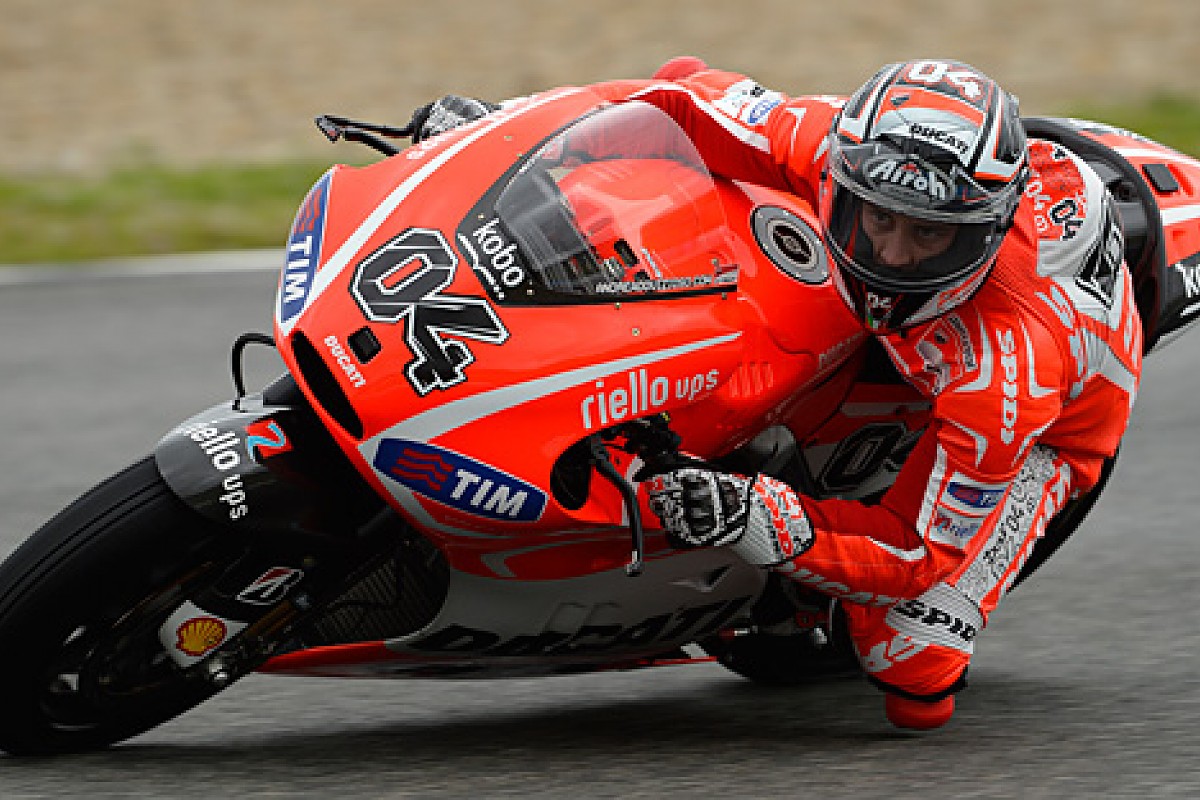 Nicky Hayden (US)
MotoGP debut: 2003
Starts: 166
Wins: 3
Poles: 5
2012: 9th in MotoGP
Andrea Dovizioso (I)
MotoGP debut: 2008
Starts: 88
Wins: 1
Poles: 1
2012: 4th in MotoGP
Ducati might have new owners and new arrivals, but there's little reason to believe its 29-month winless drought will end any time soon.
That's not to say there aren't grass roots. Andrea Dovizioso is a solid replacement for the departed Valentino Rossi, for whom a degree of malaise began to settle in the latter part of 2012. Nicky Hayden meanwhile stays, his experience with the bike and team a perfect foil to Dovizioso's fresh impetus.
If Rossi's tenure proved anything however it was that the team, not the riders, must initiate success, and here too there are positive signs. Audi's takeover brings with it access to a whole new world of technical expertise and understanding, while new boss Bernhard Gobmeier - a proven quantity in World Superbikes - has helped revise the team's general philosophy.
For all that, the old problems still persist. Dovizioso may have been surprised by the team's winter improvements, but as it has moved forward, so too has the opposition. With no major updates for at the least the first three races, and an emphasis on future direction rather than immediate gain, the odd podium is the likely limit to the team's 2013 ambitions.
TECH 3 YAMAHA
Bike: Yamaha YZR-M1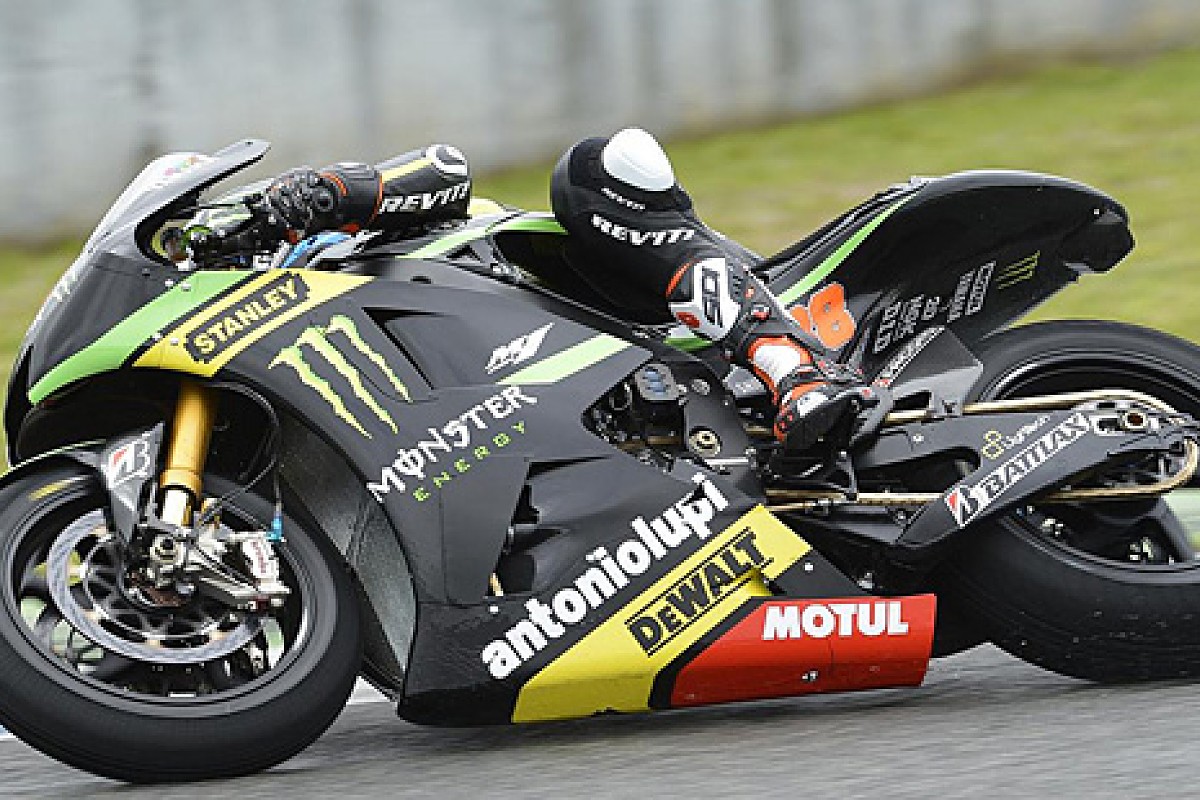 #35. Cal Crutchlow (GB)
MotoGP debut: 2011
Starts: 34
Wins: -
Poles: -
2012: 7th in MotoGP
#38. Bradley Smith (GB)
MotoGP debut: -
Starts: -
Wins: -
Poles: -
2012: 9th in Moto2
It wasn't so long ago that Tech 3 was trailing around near the back on Dunlop tyres and hoping for weather miracles. Now it's becoming the underdog most likely to frighten the leaders, and saw off not just its satellite rivals but also the factory Ducati team for most of 2012, despite rarely having technical parity with the works bikes.
Cal Crutchlow grabbed a lot of Tech 3's 2012 headlines as he made a big leap forward from his rookie campaign. But the year ended with then-team-mate Andrea Dovizioso 67 points and three positions ahead in the standings, as the Italian turned his pace into results, and a miscellany of bad starts, mistakes and misfortunes limited the Briton to just two podiums. It is still early days for Crutchlow in MotoGP, though, and if he repeats his 2011-12 progress then he has to be a contender to become the first satellite team winner since Toni Elias and Gresini at Estoril in '06.
As Bradley Smith struggled in Moto2 last season, Tech 3 was left wondering if its early commitment to giving him a 2013 MotoGP seat had been wildly premature. A very assured performance in testing so far suggests Smith will swiftly prove himself worthy of this chance.
LCR HONDA
Bike: Honda RC213V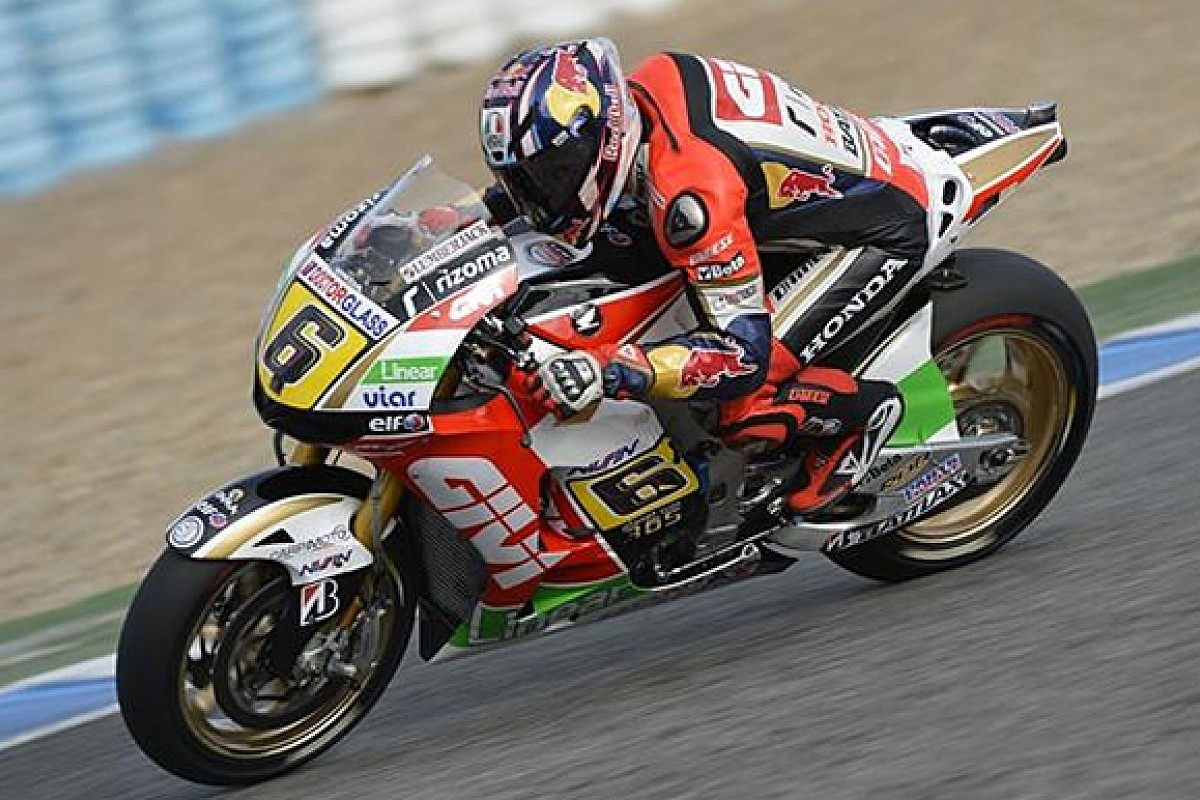 Stefan Bradl (D)
MotoGP debut: 2012
Starts: 18
Wins: -
Poles: -
2012: 8th in MotoGP
After a superb debut season in the premier class - one which he achieved far more than simply eighth in the championship - Bradl has been in danger of being overshadowed by Marc Marquez's arrival in the works Honda squad.
The German shouldn't be overlooked. After beating Marquez to the 2011 Moto2 title, Bradl's graduation to the satellite LCR squad brought with it a string of top-five finishes and very nearly a maiden podium at Mugello (he missed out by 0.046 seconds).
Now with increased factory backing from Honda - and hence a bike close to that of Marquez and Dani Pedrosa - Bradl will be a force to be reckoned with, particularly if Honda proves as fast as testing has suggested.
PRAMAC DUCATI
Bike: Ducati Desmosedici GP13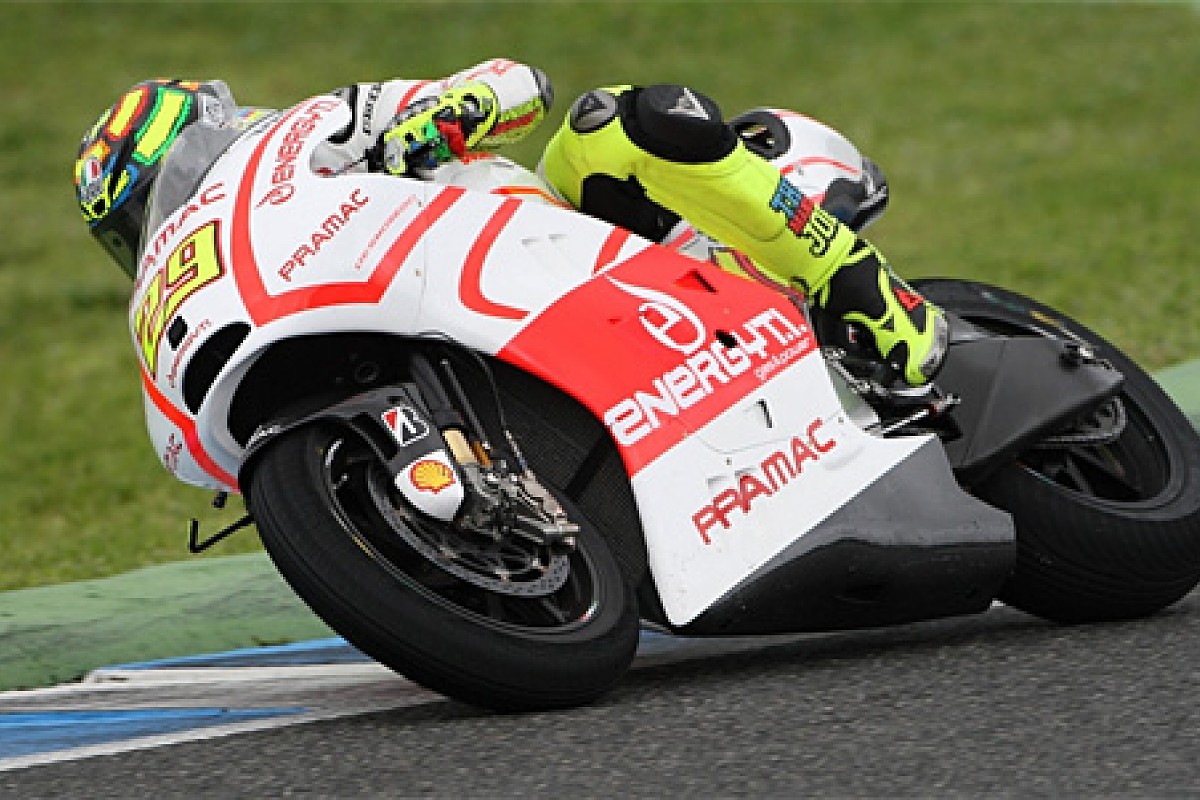 #11. Ben Spies (USA)
MotoGP debut: 2008
Starts: 56
Wins: 1
Poles: 1
2012: 10th in MotoGP
#29. Andrea Iannone (I)
MotoGP debut: -
Starts: -
Wins: -
Poles: -
2012: 3rd in Moto2
Pramac is one of the big beneficiaries of Ducati and new owner Audi's determination to turn their MotoGP efforts around. So often left struggling to tame wild Ducatis without the latest parts on small resources and with inconsistent pay riders on board, it is now officially regarded as a second factory programme, albeit still behind the truly works team on upgrades.
It also gains an ex-World Superbike champion and one of Moto2's most explosive talents as its riders. When Ben Spies added to MotoGP's summer of surprises last year by abruptly announcing he was quitting Yamaha, the odds on him staying in MotoGP seemed slender, let alone him ending up on a Pramac bike. But that is where the American landed.
Spies' career momentum didn't just slow in 2012, it went into wild spiralling freefall. After his swift progress from AMA star to WSBK champion to impressive MotoGP rookie to race-winning works Yamaha rider, his second year alongside Lorenzo should have delivered consistent success.
Instead it was calamitous from the outset. Discomfort with the new bike, mistakes and unreliability meant he never visited the podium. The season ended with Spies sidelined by a shoulder injury that still threatens to spoil his start to 2013, and a gargantuan 262 points behind his champion team-mate.
With all eyes on Marquez, Andrea Iannone has a relatively low-pressure chance to impress. Exuberant on and off-track, consistency was not his strong point in Moto2 but his pace could not be disputed. If the Pramac Ducati package allows it, Iannone could be a sensational dark horse.
GRESINI HONDA
Bike: Honda RC213V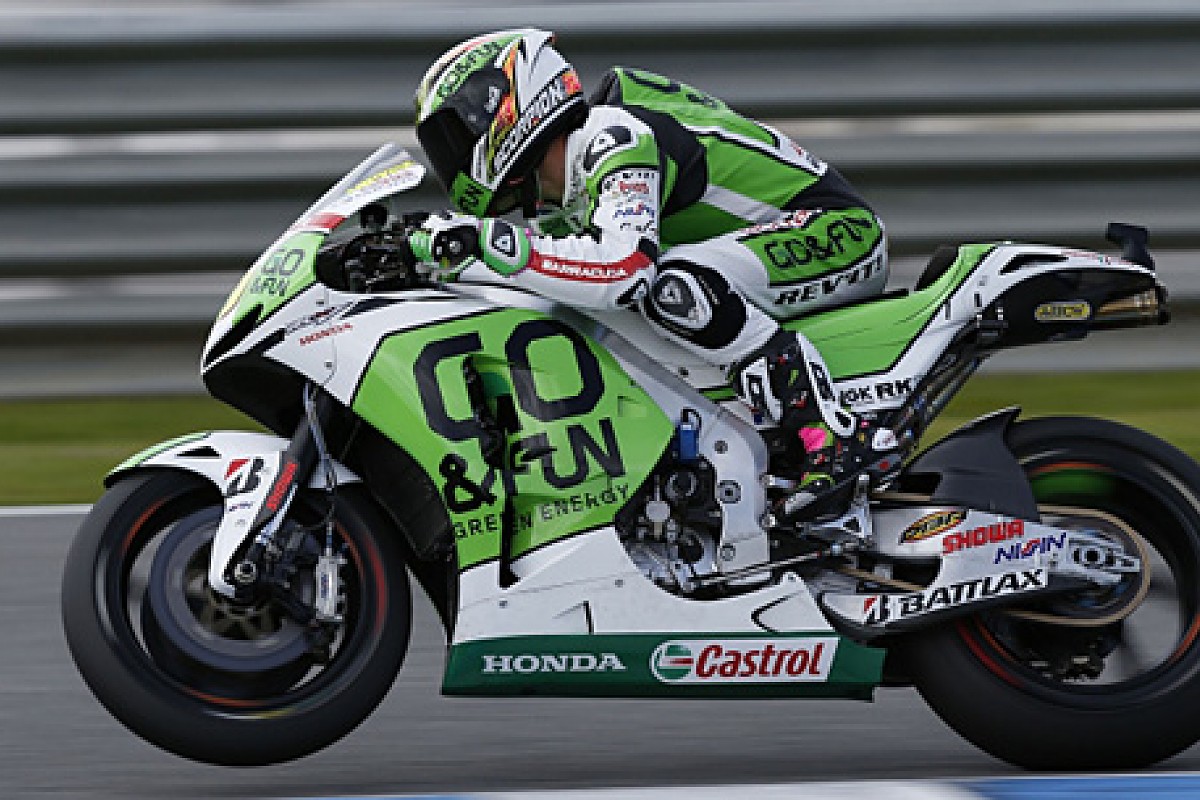 Alvaro Bautista (E)
MotoGP debut: 2010
Starts: 49
Wins: -
Poles: 1
2012: 5th in MotoGP
What to make of Bautista's first year with Gresini? The ex-Suzuki man had a low-key 2012 in a team that was a consistent frontrunner with the late Marco Simoncelli, and yet he also scored pole position at Silverstone - the only non-works rider to top a grid - and two podiums, finishing fifth overall.
There were lows, particularly wiping out Jorge Lorenzo at Assen and inadvertently triggering a mid-season slump (he didn't finish higher than seventh in any of the next three races). There were also sporadic qualifying disappointments, but in spite of grid positions like 12th at Aragon he was nevertheless a permanent fixture in the top six in all of the last eight races. It was enough to win him a second season with the team, but there remains a suspicion that Gresini is capable of more and Bautista will need to deliver.
CRT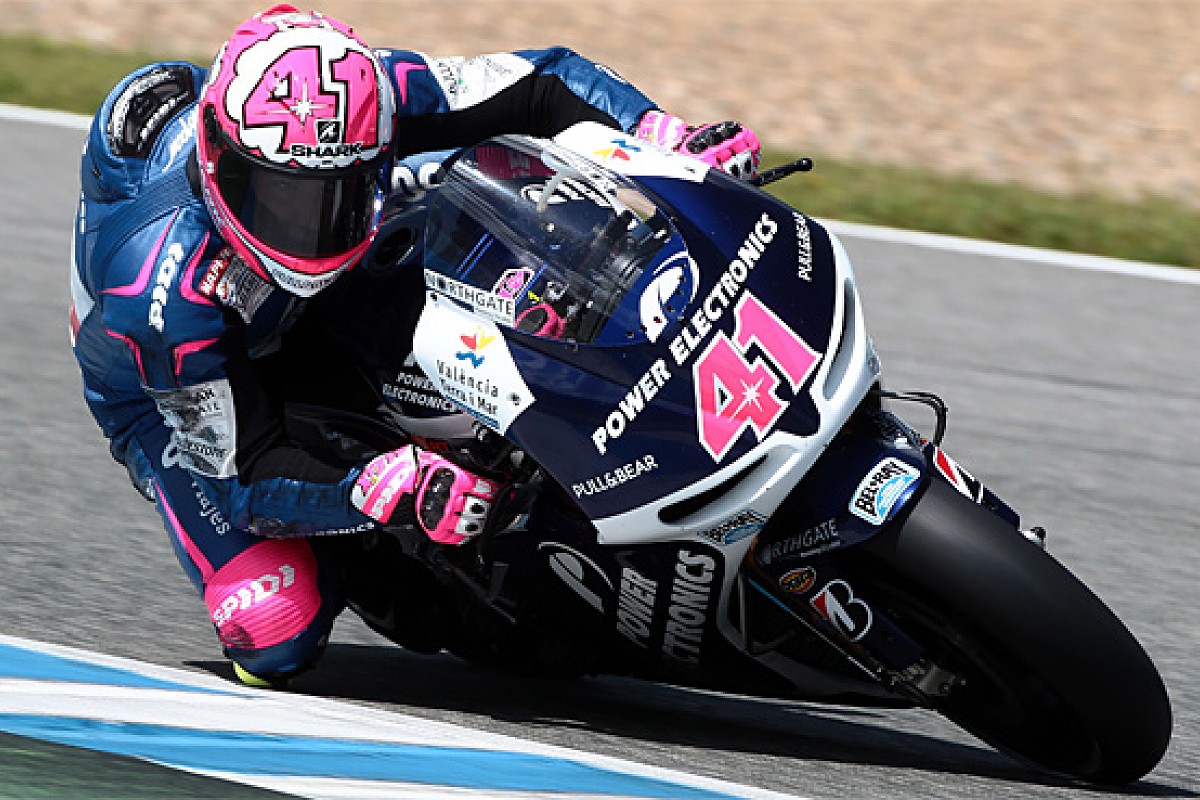 The unofficial second class remains a deeply divisive issue. Its critics overlook the occasions when its leaders nibbled at the prototypes' heels or when weather helped them upstage the big names. Its supporters prefer not to mention some of the massive lap time deficits.
Whether the concept is right or wrong, it's growing for 2013, with at least 12 CRT bikes anticipated at every race and wildcards to add.
Expect Aspar duo Randy de Puniet and Aleix Espargaro to be CRT's big guns again, especially now the team is angling to become Suzuki's 2014 works partner.
Avintia will be a bigger threat with experienced MotoGP men Hiroshi Aoyama and Hector Barbera on board, but Gresini may well slide in the other direction, as Michele Pirro's replacement Bryan Staring has a lot to learn about the European venues.
After his painfully disappointing season on the Suter-BMW, Forward's Colin Edwards now has an FTR-Kawasaki, though early testing results did not suggest dramatic immediate progress.
Karel Abraham and family team Cardion are the latest prototype racers to make the CRT switch. Some of the Czech's MotoGP performances were far better than his Moto2 reputation suggested they would be.
British Superbike graduate Michael Laverty and Paul Bird Motorsport's new self-built chassis showed well in testing. Success for that combination would be a popular story.
MOTO2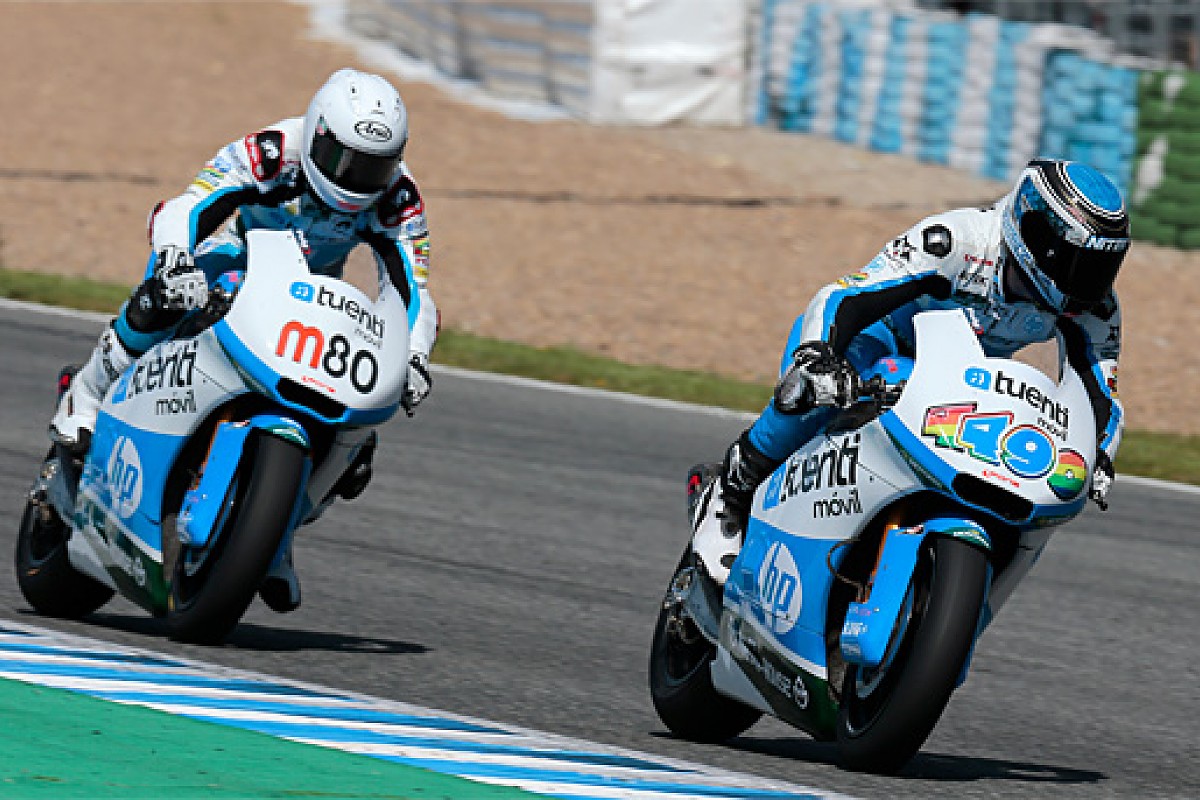 Even when graced by a rider like Marc Marquez, last year's Moto2 championship produced five different winners, 13 different riders on the podium and the kind of consistently excellent races that the premier class has sought after for so many years.
Now, with Marquez and a number of other riders stepping up, the search for worthy successors begins.
Clear favourite for this year's crown is Pol Espargaro, the only man to offer a consistent challenge to Marquez across 2012. Four wins and 11 podiums helped him keep the title race alive until the penultimate round, while a fine run of seven rostrums in the final nine races of 2012 has been followed by a faultless pre-season in the build up to this year's campaign.
If Espargaro is to be denied, Swiss rider Thomas Luthi was a prime candidate right up until he and Ratthapark Wilairot collided at Valencia. Multiple fractures of his arm and shoulder mean Luthi will miss at least the first two rounds, effectively ending his title chances before the season has even begun.
In his absence, look to the likes of Scott Redding - boosted by the series' new weight limit - Mika Kallio, Esteve Rabat, Nico Terol - especially after a strong pre-season - and even 2010 champion Toni Elias to offer the sternest challenges to Espargaro.
A host of Moto3 graduates, including last year's champion Sandro Cortese, will also be worth keeping an eye out for, particularly as the season progresses.
MOTO3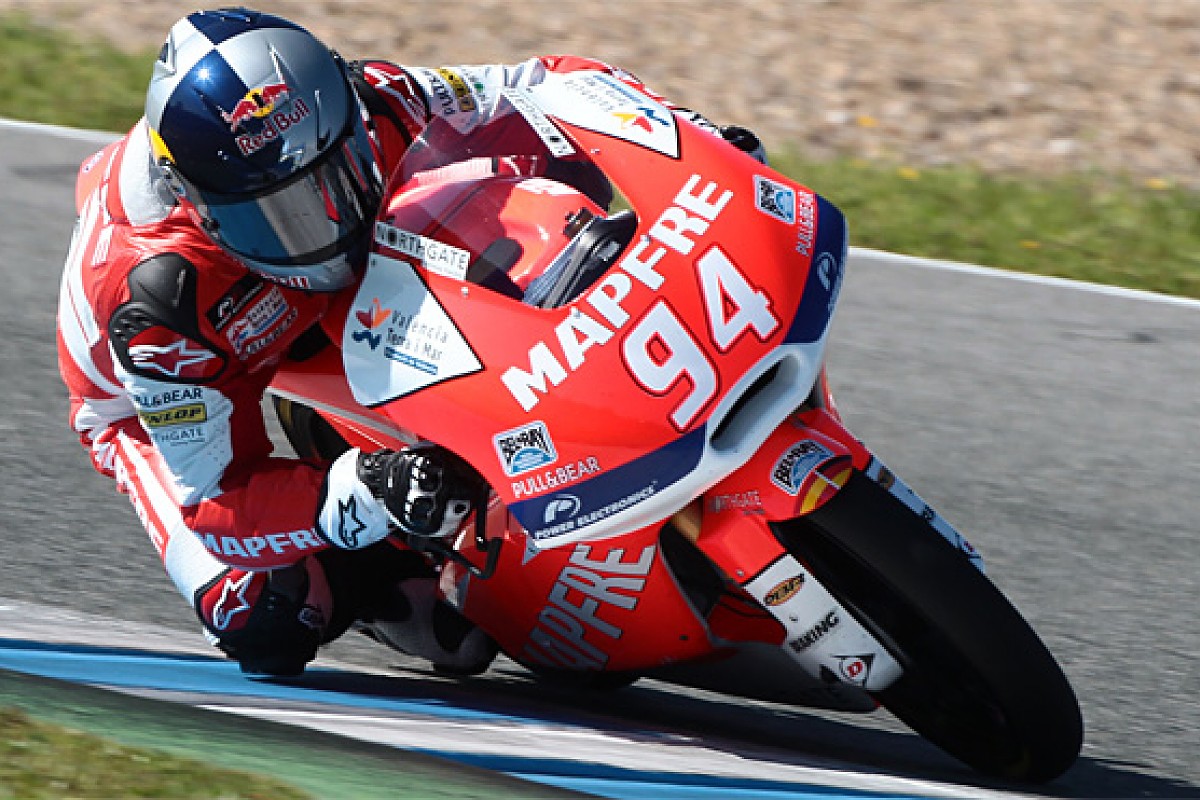 As good as Moto2 was, it was often grand prix racing's youngest cousin which produced the best racing in 2012. From photo finishes to wild bunch fights, and from seven different winners to a three-way title tussle, Moto3's debut season was everything bike racing should be.
Whether that continues in 2013 is more open to debate. KTM has shown a worrying domination of pre-season testing, even if both Honda and Mahindra have displayed potential.
All of that will work in the favour of Maverick Vinales, who starts the season as favourite even if a testing crash means he also begins without the tip of one finger.
Controversy and Vinales have been easy bedfellows in the past - witness his walking out on his Avintia team while still in with a mathematical chance of the title, only to backtrack five days later - but the 18-year-old remains an extremely quick rider and the most obvious claimant of this year's crown.
Don't expect him to have it all his own way though. Alex Rins has been Vinales's closest competitor in pre-season, while Luis Salom and Jonas Folger won three times between them last year, with Salom - helped by Vinales's truculence - finishing runner-up to Cortese.
If Honda is to challenge for victory then Romano Fenati, victor at Jerez last year, is most likely to lead the challenge.