HONDA
Casey Stoner, HRC Honda, 2012 © XPB
#1 Casey Stoner (AUS)
Debut: Spain 2006
Wins: 33
Poles: 34
Fastest Laps: 27
Championships: 2 (2007, 2011)
2011: MotoGP Champion
Stoner's talent was set free following his switch to Honda in 2011. No longer faced with grabbing the wild Ducati by the scruff of its neck, he was simply sensational and won the world championship at a canter - becoming in the process only the fifth man in history to have won the sport's premier title on two different makes of bike.
Such was his dominance, few have questioned whether Stoner can scale such heights again in 2012. For a start the 1000ccs should suit his old-school style which seeks to make a virtue of a degrading rear slick by sliding it to direct the bike through each corner. Then there is the formidable return of 10 victories, 12 poles and 16 podiums, and a winning margin of exactly 90 points.
The Australian has already said he expects 2012 to be tighter, with more riders challenging for victory, but he remains very much the benchmark for the rest of the field.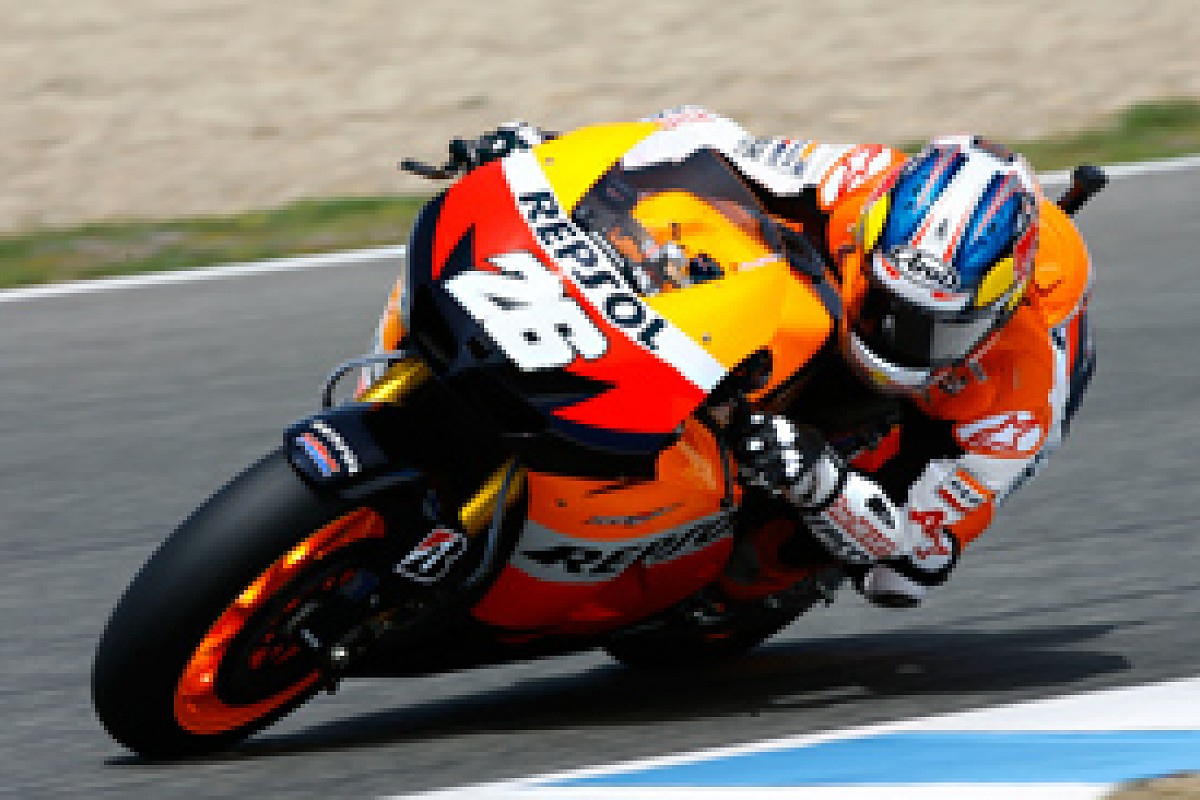 Dani Pedrosa, HRC Honda, 2012 © XPB
#26 Dani Pedrosa (ESP)
Debut: Spain 2006
Wins: 15
Poles: 19
Fastest Laps: 26
2011: 4th in MotoGP
Pedrosa's 2011 campaign was characterised, as so much of his MotoGP career has been, by flashes of brilliance undone by crashes and frailty. On his day he remains capable of beating anyone - Stoner included - and three wins in 2011 attest as much.
But an early-season broken right collarbone at Le Mans last year forced him to miss the next three races and he was never going to close the gap to Stoner, even if he did win at the Sachsenring and embark upon a run of four consecutive top two finishes.
Honda's decision to back him rather than Andrea Dovizioso will have done no harm to his confidence, but what he needs above all else is an injury-free season if we are to see just how good he can be.
YAMAHA FACTORY RACING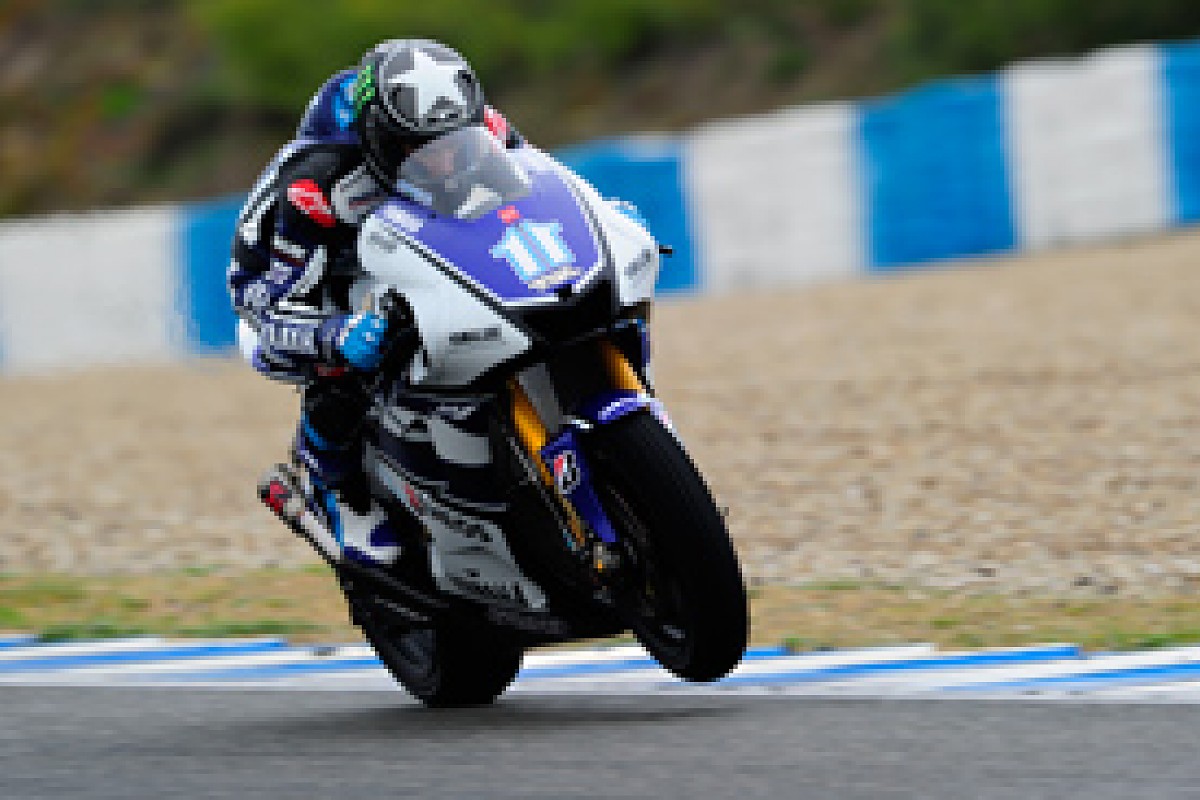 Ben Spies, Yamaha, 2012 © XPB
#11 Ben Spies (USA)
Debut: Britain 2008
Wins: 1
Poles: 1
Fastest Laps: 1
2011: 5th in MotoGP
A maiden win at Assen last year marks Spies out as a dark horse in the 2012 title fight. The former World Superbike champion has made a lot of positive noises about Yamaha's 1000cc M1 - in contrast to his reticence at this stage last year - and has openly admitted his goal is to challenge not just Lorenzo but to be in the fight for victory at every round.
On the evidence of 2011, he might just be able to do that. Only once, at Le Mans, did he qualify outside the top five; and when he was able to finish, he never brought the bike home lower than sixth. Operating therefore in the region where small gains will make a big difference, Spies could well form one of the great subplots of the season.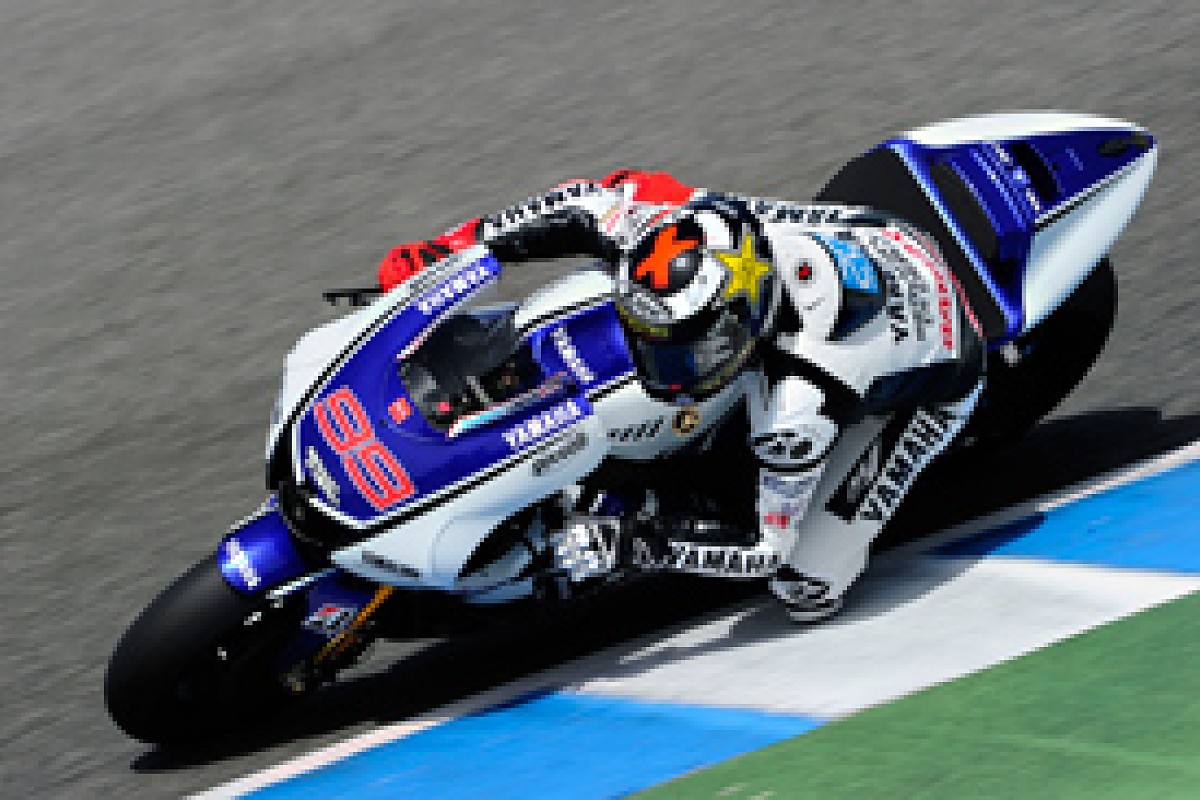 Jorge Lorenzo, Yamaha, 2012 © XPB
#99 Jorge Lorenzo (ESP)
Debut: Qatar 2008
Wins: 17
Poles: 18
Fastest Laps: 11
Championships: 1 (2010)
2011: 2nd in MotoGP
Can any other rider match how Lorenzo rides the Yamaha? While he perhaps can't equal Stoner for brute speed, Lorenzo's almost effortless consistency kept him in a title race that ostensibly he had no right to be in during 2011, such was the dominance of the works Honda machines.
That same unforced consistency was apparent throughout this year's pre-season, with Lorenzo alone in the 1m38s for much of the final day at Jerez - alone, that is, until Stoner pipped him with a late charge. In many ways that is a fitting precursor for the season ahead, with Lorenzo again the man most likely to come between the Australian and a third MotoGP crown.
The Spaniard has been upbeat about his chances, labelling Yamaha's 2012 challenger the 'best bike I have ever ridden' and keen to extol 'probably my best winter'. The switch to 1000cc might just work in his favour too, with tyre degradation likely to be even more of a factor.
DUCATI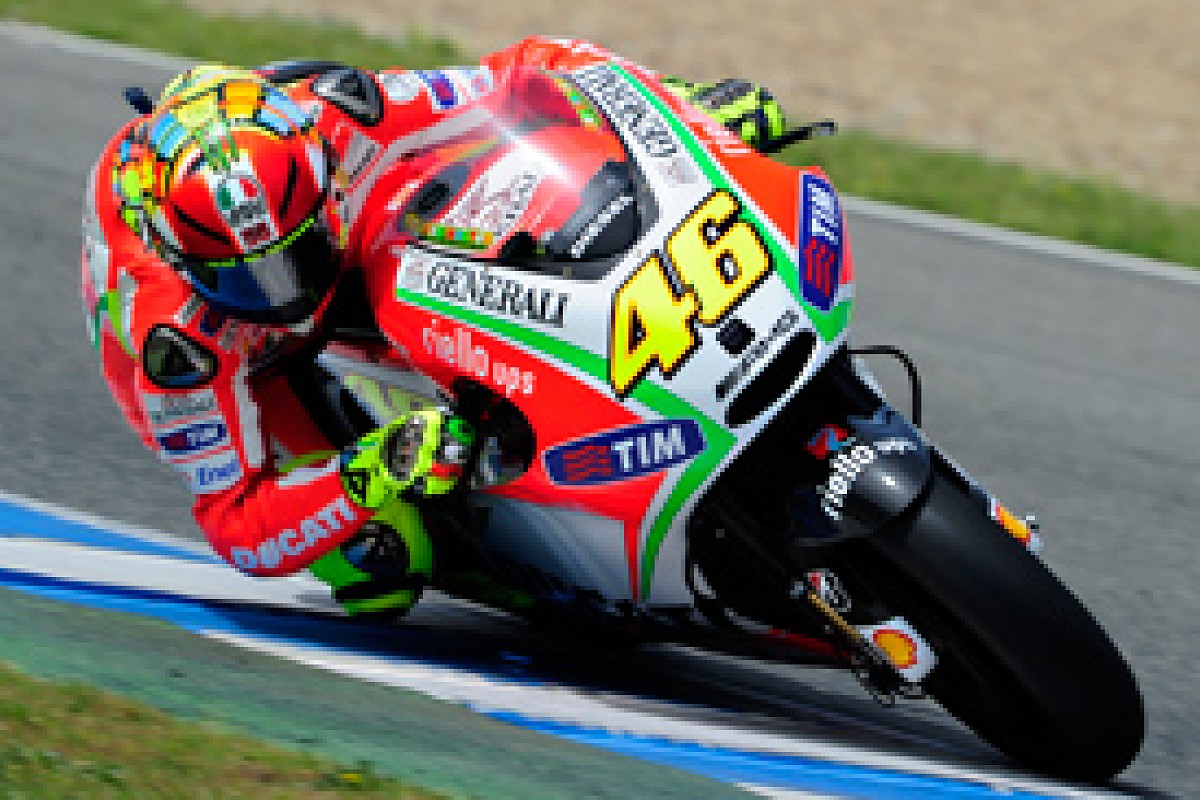 Valentino Rossi, Ducati, 2012 © LAT
#46 Valentino Rossi (ITA)
MotoGP debut: South Africa 2000
Wins: 79
Poles: 49
Fastest Laps: 66
Championships: 7 (2001, '02, '03, '04, '05, '08, '09)
2011: 7th in MotoGP
Last season was like nothing Rossi had ever known before in MotoGP. Even when it was apparent the fairytale marriage of Italy's two icons was not destined for immediate success, few doubted Rossi's ability to transform his fortunes; to get on top of the bike and its set-up woes. As it was, the GP11 was a bike even the Doctor couldn't cure.
What then lies in store for Rossi in 2012, following his first ever win-less season in the top flight? It is easy to predict another difficult campaign, especially with Ducati failing to shine through pre-season.
There are reasons to be positive though. Ducati was slow only because it went down the wrong set-up path. The bike itself appears to be an improvement on 2011, and while Rossi has openly said he is not expecting miracles he has already admitted to having a better feeling on the bike. Whether that is enough to defeat Yamaha and Honda is an entirely different issue however - as are the lingering question marks over whether Rossi has ever fully recovered from his damaged shoulder.
MotoGP craves a fast Ducati/Rossi pairing, but expect progress to be of the slow and steady variety.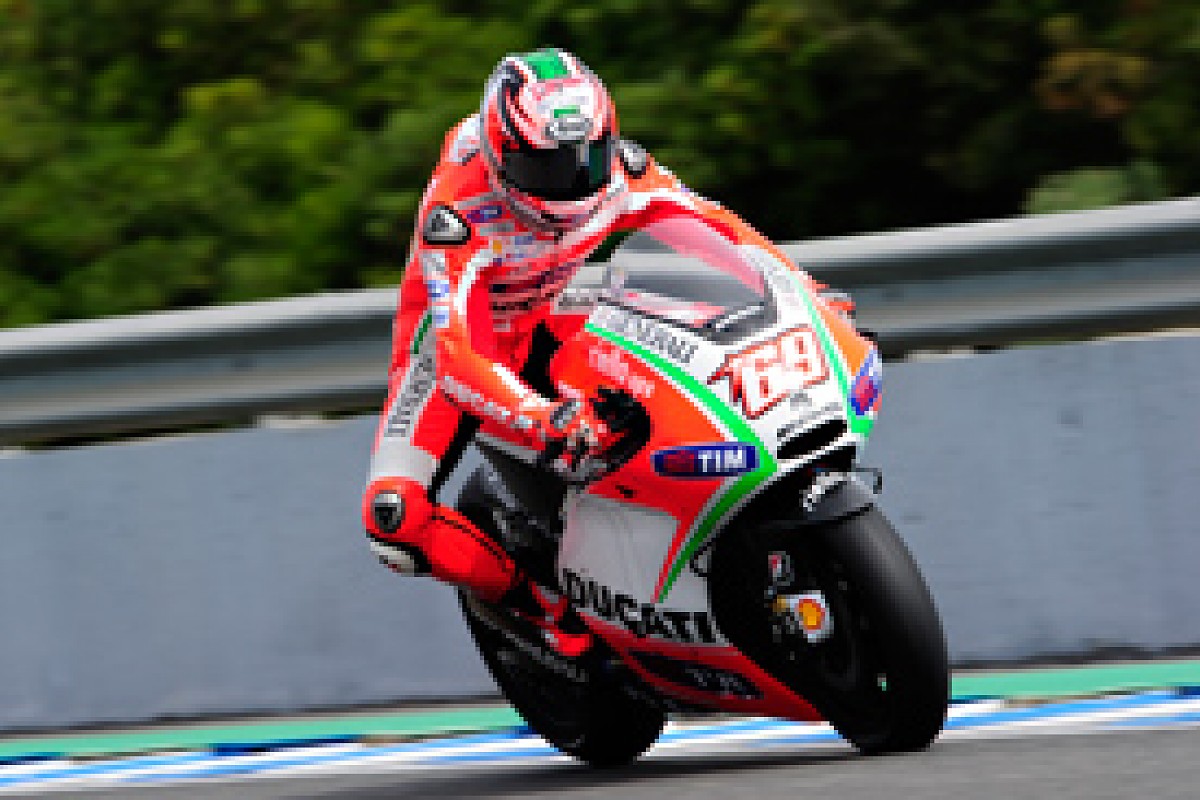 Nicky Hayden, Ducati, 2012 © XPB
#69 Nicky Hayden (USA)
Debut: Japan 2003
Wins: 3
Poles: 5
Fastest Laps: 7
Championships: 1 (2006)
2011: 8th in MotoGP
Hayden's world championship crown seems a long time ago. The affable Texan has not ascended the top step of the podium since his home victory en route to that 2006 title, and has had to make do with solitary podiums in the past three years since his switch to Ducati.
If that is reason for concern, his pre-season preparation was hardly ideal either as an accident at a private flat-track facility - the first time he had ridden a motorcycle since breaking his wrist in the 2011 Valencia finale - landed him with a broken left scapula and two fractured ribs. Even so he made Sepang and was pleased with the new direction Ducati has taken for 2012.
Since then the Italian squad seems to have stalled however, his chart-topping second day in Jerez a product of the weather rather than genuine pace. He therefore starts his 10th season in MotoGP on the back foot, and with a similar wish to last year - simply to be closer to the front.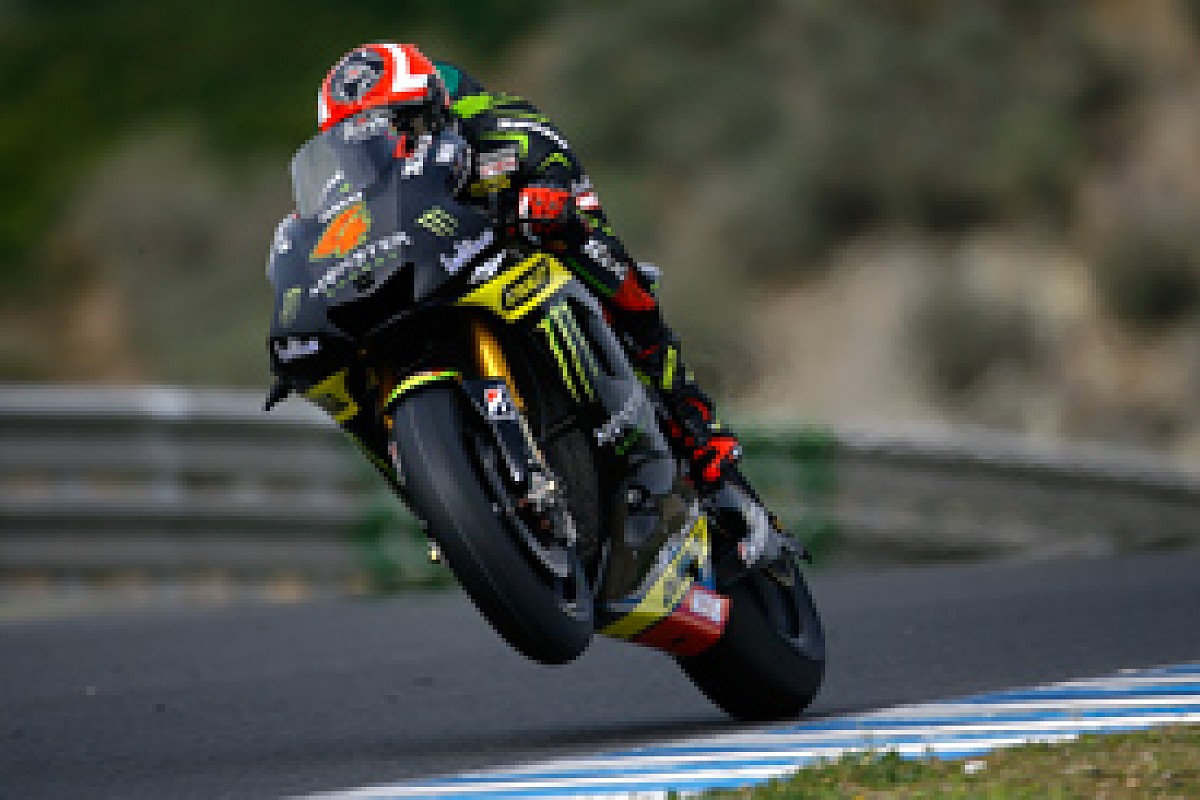 Andrea Dovizioso, Tech 3 Yamaha, 2012 © XPB
TECH 3 YAMAHA
#4 Andrea Dovizioso (ITA)
Debut: Qatar 2008
Wins: 1
Poles: 1
Fastest Laps: 2
2011: 3rd in MotoGP
2012 could define the career of MotoGP's forgotten man Andrea Dovizioso. A former 125 champion who finished runner-up to Jorge Lorenzo in 250s, the Italian seemed to be headed for the top when he scored a podium in his debut season with the satellite JiR team and then took a maiden victory for the works Honda squad a season later.
Forty-three races down the line and that tally has not progressed however, and he was comfortably out-scored by Stoner in last year's campaign. Honda's decision to drop him in favour of Dani Pedrosa was a blow, especially because it validated the view that - while quick - Dovizioso didn't have that special something needed to win.
Rejecting a satellite Honda deal broke his long-standing relationship with the Japanese manufacturer, and a one-year deal with Tech 3 followed. With Bradley Smith waiting in the wings and Crutchlow flying in pre-season, its crunch time for the Italian.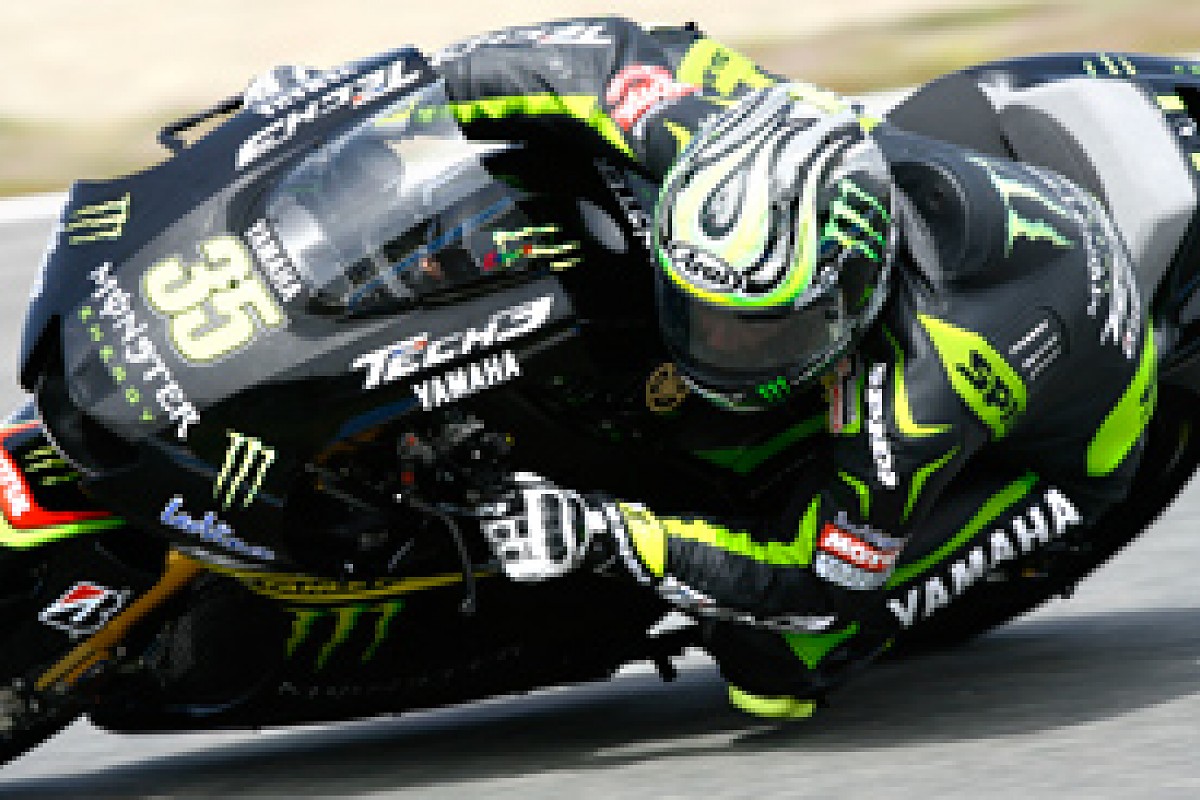 Cal Crutchlow, Tech 3 Yamaha, 2012 © XPB
#35 Cal Crutchlow (GB)
Debut: Qatar 2011
Best result: 4th
Best qualifying: 6th
Fastest Laps: 0
2011: 12th in MotoGP
The 35-year-old seems to have shrugged off an injury-plagued maiden season in MotoGP and was the best of the non-factory riders as pre-season testing came to a close, having set headline times throughout the three tests. That will have gone some way to strengthening his ties with Tech 3, his relationship with the team having come under strain as his form dipped last year, and when he retired a working bike at Mugello.
The former World Supersport champion will also be competing in the knowledge that one seat at the team will go to Bradley Smith in 2013, effectively making it a straight fight between him and Dovizioso for the second ride. Pre-season was therefore the ideal way to start, but he will need to maintain that form over the whole year if he is to avoid following the example of James Toseland, who lost his Tech 3 ride to Spies following a lacklustre second year at the team.
SAN CARLO GRESINI HONDA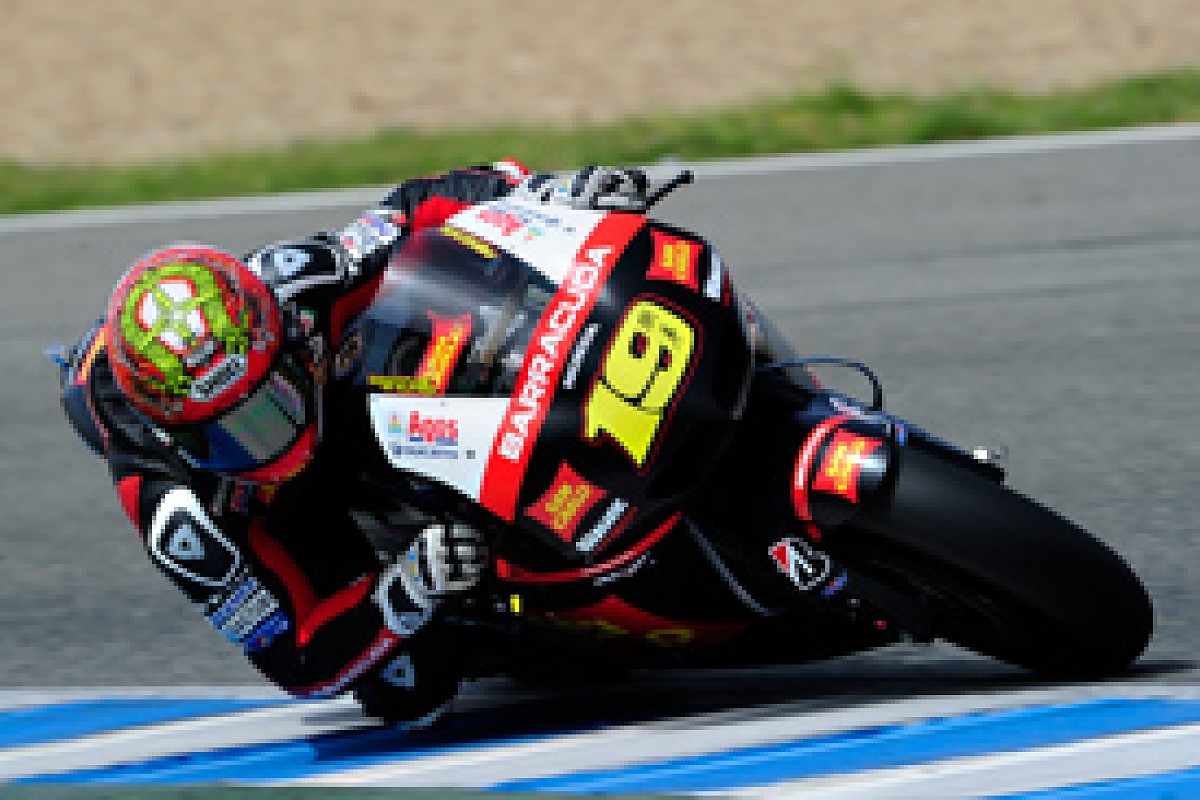 Alvaro Bautista, Gresini Honda, 2012 © XPB
#19 Alvaro Bautista (ESP)
Debut: Qatar 2010
Best result: 5th
Best qualifying: 3rd
Fastest Laps: 0
2011: 13th in MotoGP
Tapping into the full potential of Honda's RC213V represents Bautista's biggest challenge for 2012 following his switch to the Gresini satellite squad. After two years with Suzuki, making that adjustment will be no small feat and his season might therefore follow a similar pattern to last, in which he broke into the top 10 on a far more regular basis in the second half.
That run culminated in a maiden front row start in Australia, and while he crashed out of the race - the second race in succession when he squandered a top six finish - he did enough to earn a ride at the crack Gresini team.
PRAMAC DUCATI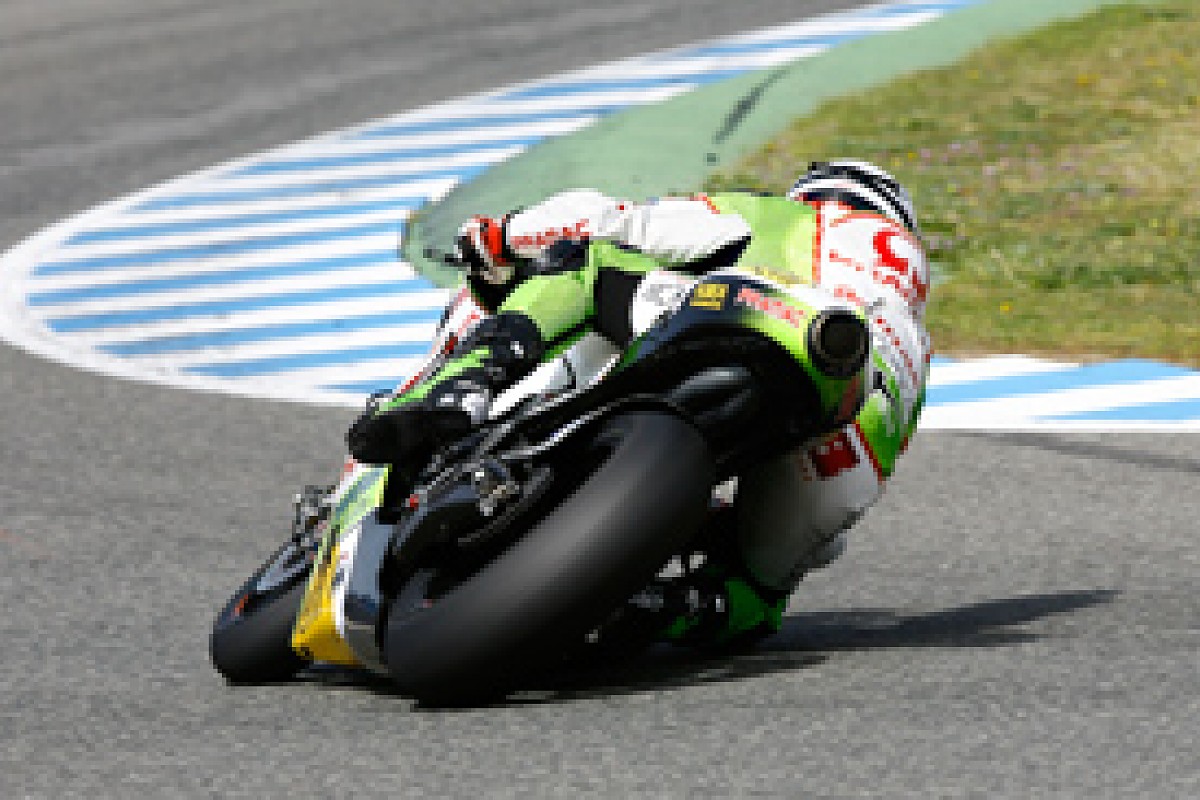 Hector Barbera, Pramac Ducati, 2012 © XPB
#8 Hector Barbera (ESP)
Debut: Qatar 2010
Best result: 6th
Best qualifying: 6th
Fastest Laps: 0
2011: 11th in MotoGP
The 25-year-old Spaniard showed flashes of promise in his second MotoGP season in 2011, including putting his Aspar Ducati sixth on the grid at Qatar - the first time a satellite Ducati rider had out-qualified both factory bikes in the 800cc era.
Rather than follow Aspar to pursue its CRT project, Barbera took advantage of Loris Capirossi's retirement and stayed in the Ducati fold by moving into Pramac, who will run a single bike for the Spaniard. Pre-season form suggests he will be on the fringes of the top 10, even if his sights are set further up the order.
CARDION DUCATI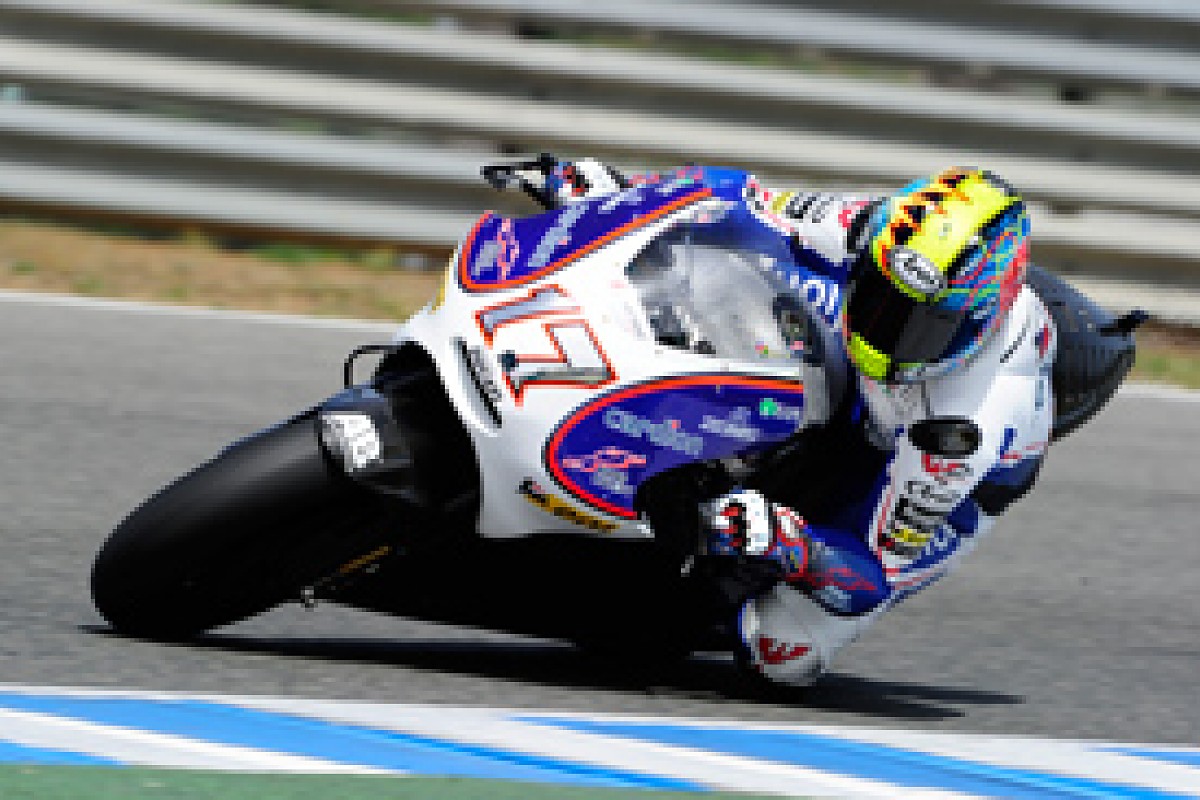 Karel Abraham, Cardion Ducati, 2012 © XPB
#17 Karel Abraham (CZE)
MotoGP debut: Qatar 2011
Best result: 7th
Best qualifying: 6th
Fastest Laps: 0
2011: 14th in MotoGP
Abraham moved into MotoGP for the 2011 season on the back of an underwhelming Moto2 campaign and failed to shine - although his record of just three top ten qualifying slots also owed to the uncompetitive Ducati GP11. His season was also marred by the occasional crash, including a very nasty incident at Aragon.
His pre-season was similarly hit when he was forced to withdraw from the second Sepang test following a huge high side at Jerez, cracking his right shoulder blade and heavily bruising his back. When he did return for the final test he found himself propping up the satellite riders and coming under threat from the CRT machines, and consequently enters the season under pressure to perform.
LCR HONDA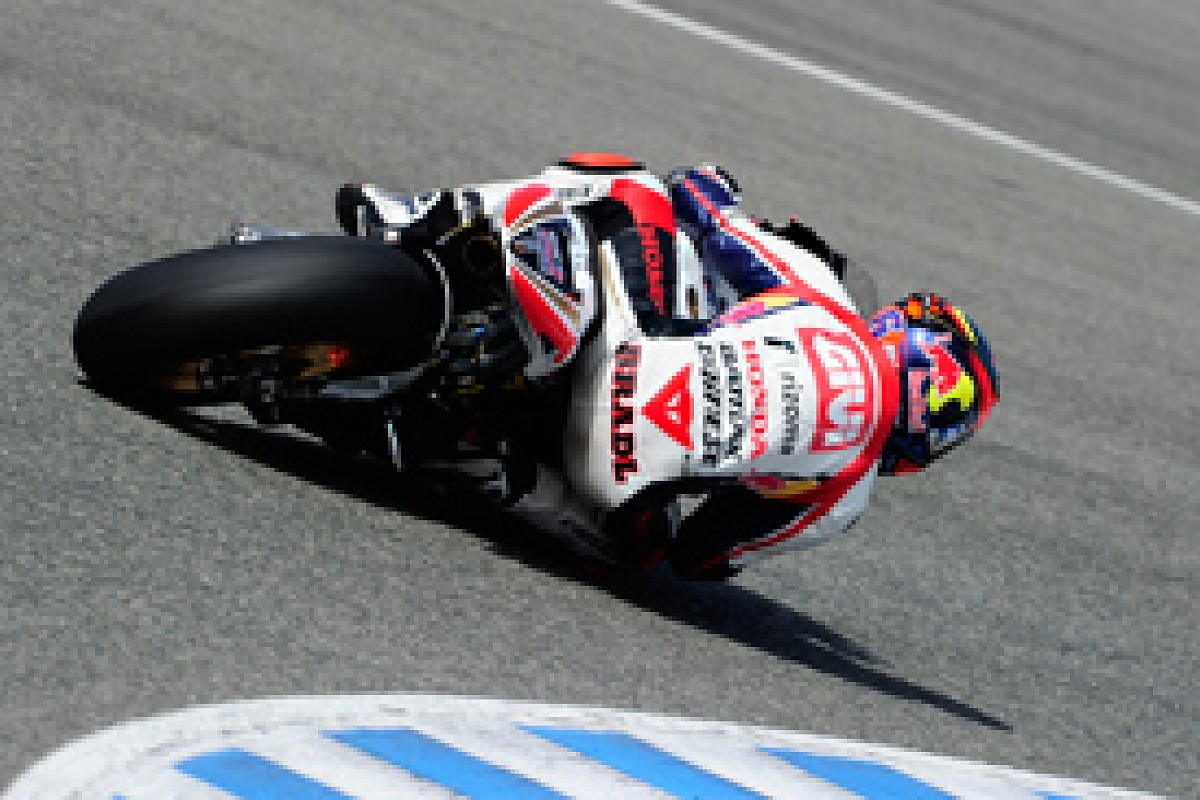 Stefan Bradl, LCR Honda, 2012 © XPB
#6 Stefan Bradl (GER)
Debut: Qatar 2012
Wins: 0
Poles: 0
Fastest Laps: 0
2011: Moto2 Champion
A lightning start and consistency thereafter were the bedrock for his Moto2 championship success in 2011, although the German did struggle to match Marc Marquez when the Spaniard was at his best - leading to suggestions he may have lost the title had Marquez not suffered his debilitating Malaysia crash.
Deserves his chance in the top class, even if his ride at LCR only came about after Bautista and Dovizioso rejected the seat. Riding a satellite version of arguably the best bike on the grid will help smooth the expectations of being the only rookie on non-CRT machinery, but his struggles to match Marquez when the Spaniard was at his best - plus the travails of Moto2's previous champion Toni Elias in 2011 - mean he still has a lot to prove.
ASPAR APRILIA *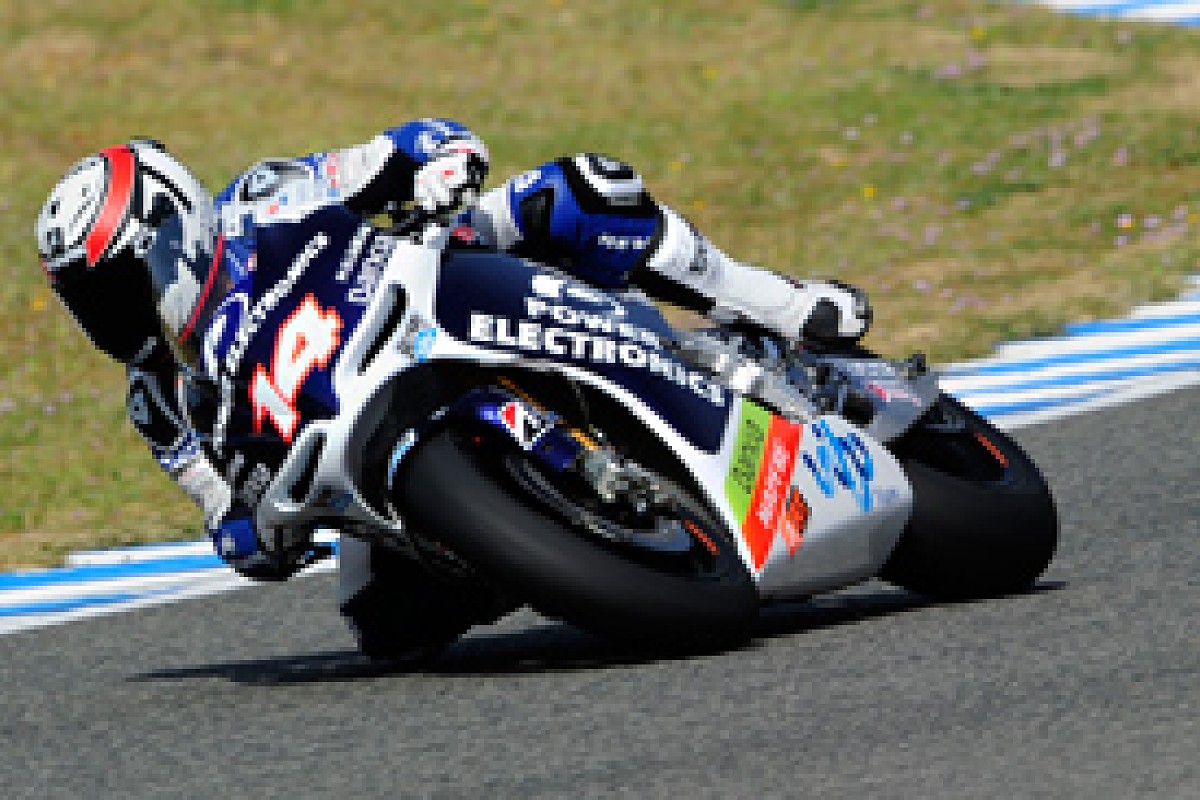 Randy de Puniet, Aspar Aprilia, 2012 © XPB
#14 Randy de Puniet (FRA)
Debut: Spain 2006
Best result: 2nd
Best qualifying: 2nd
Fastest Laps: 0
2011: 16th in MotoGP
Of all the CRT riders de Puniet has looked the most comfortable during pre-season, and on the final day took Aspar to within 1.8s of Casey Stoner - less than one tenth behind Karel Abraham on the Cardion Ducati. Having spent the past six seasons in the top class, with Kawasaki and then Honda and Ducati satellite teams, the unofficial standard bearer of the CRT revolution has done enough to suggest he may be able to break into the midfield battle as the season develops.
He faces a degree of competition from stablemate Aleix Espargaro, but remains an early - and obvious - favourite to finish top of the CRT pile.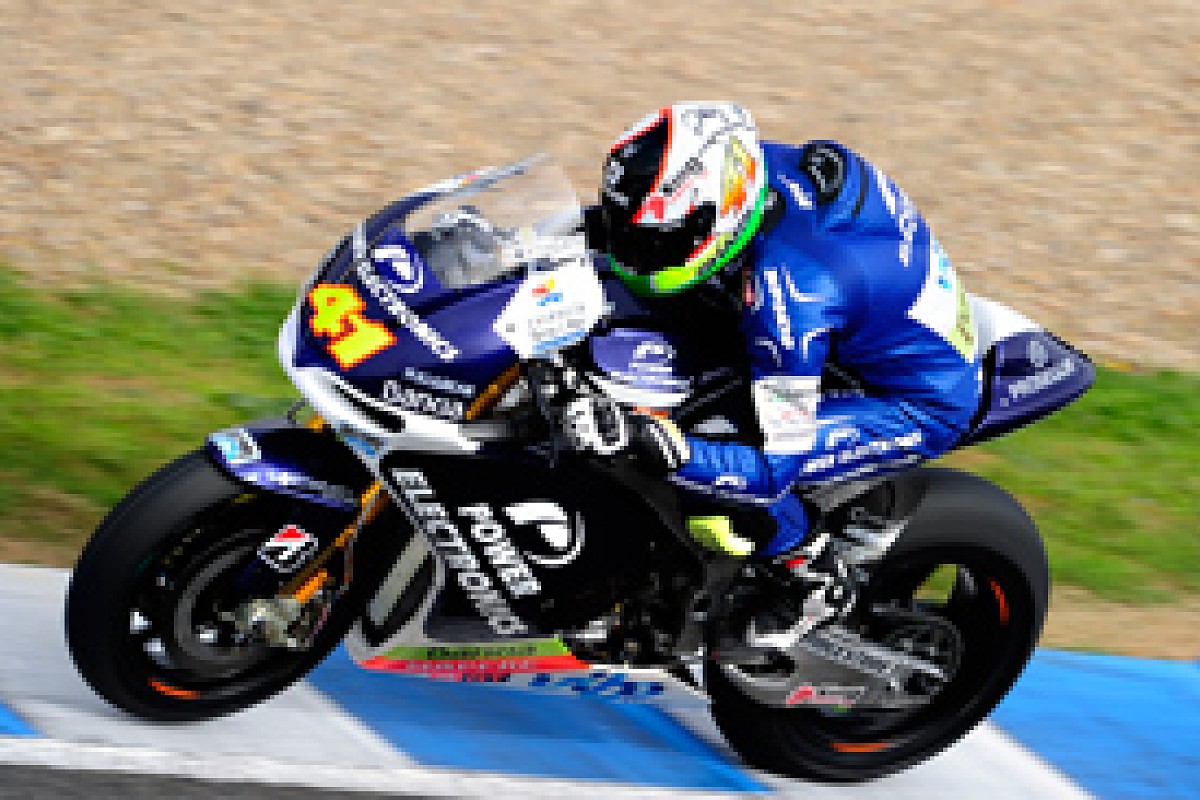 Aleix Espargaro, Aspar Aprilia, 2012 © XPB
#41 Aleix Espargaro (ESP)
Debut: Indianapolis 2009
Best result: 8th
Best qualifying: 9th
Fastest Lap: 0
2011: 12th in Moto2
Has the luxury of riding for what appears to be the best of the CRT teams, but the issue of partnering Randy de Puniet. Spent two years in MotoGP with the Pramac Ducati squad before moving down to Moto2 last year, picking up a solitary podium at his home circuit of Barcelona. Still just 22, he will impress simply by learning from the other side of the stable, although claiming the top CRT bike award remains a distinct possibility.
AVINTIA FTR-KAWASAKI *
Ivan Silva, Avintia FTR-Kawasaki, 2012 © XPB
#22 Ivan Silva (ESP)
MotoGP Debut: Netherlands 2006
Best result: 16th
Best qualifying: 17th
Fastest Laps: 0
2011: Spanish Stock Extreme Champion
The 29-year-old has four previous MotoGP starts to his name, the last coming as a replacement for Alex Hofmann in the 2007 Czech Grand Prix. He has momentum on his side, coming in as the reigning Spanish Stock Extreme Champion, but found himself propping up the bottom of the timesheets along with team-mate Yonny Hernandez in Jerez. Simply cutting the near four-second gap to the frontrunners will be the main target for his first full-season in the top flight.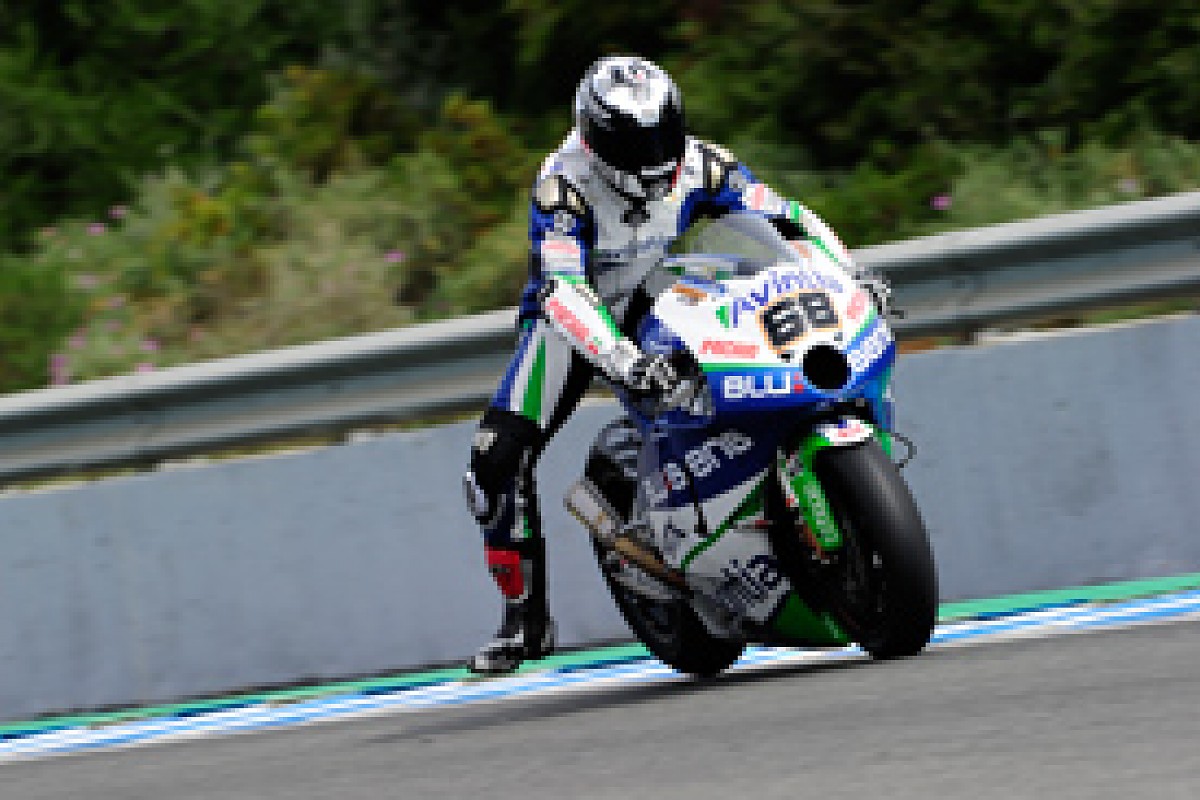 Yonny Hernandez, Avintia FTR-Kawasaki, 2012 © XPB
#68 Yonny Hernandez (COL)
MotoGP debut: Qatar 2012
Wins: 0
Poles: 0
Fastest Laps: 0
2011: 19th in Moto2
Largely out-paced by his Blusens team-mate Esteve Rabat in Moto2 last year - two sixth place finishes at the Sachsenring and Valencia were his best results - Hernandez's place on the 2012 grid owes much to the budget he was able to raise through an innovative campaign in his home country. Still has two installments to pay however, and the combination of that plus his pre-season pace - he was almost half a second adrift at the bottom of the timesheets on the final day - could raise the prospect of an early exit.
IODA *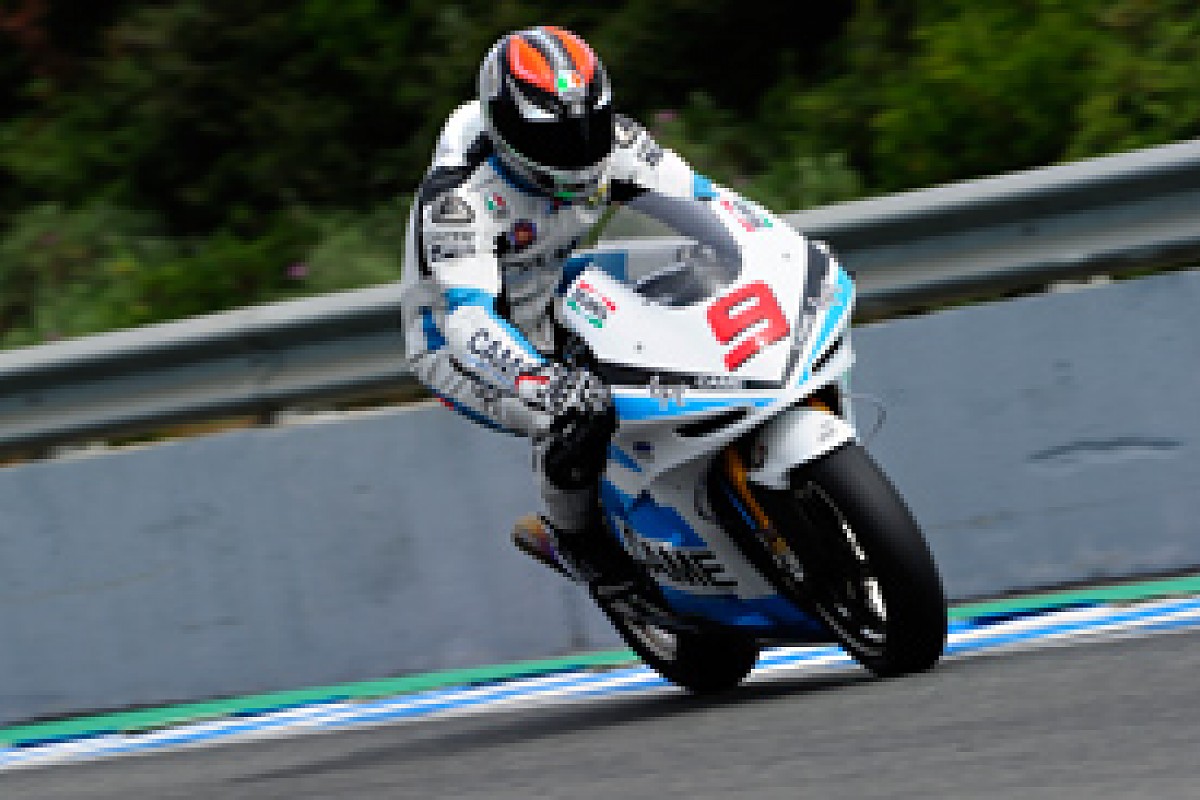 Danilo Petrucci, Ioda, 2012 © XPB
#9 Danilo Petrucci (ITA)
MotoGP debut: Qatar 2012
Wins: 0
Poles: 0
Fastest Laps: 0
2011: Italian Superstock champion, runner-up in Superstock 1000
The reigning Italian Superstock 1000 champion was a somewhat surprise addition to the 2012 MotoGP line-up, and at just 21 years of age (the youngest of this year's crop) he faces a steep learning curve.
There are reasons to be positive - outpacing Colin Edwards on the final day of pre-season testing was a boost - but the realities of being new not only to most of the circuits but also the Bridgestone rubber may consign 2012 to the 'learning' territory. It also remains to be seen just how effective Ioda's decision to develop a custom steel trellis frame will prove.
FORWARD SUTER-BMW *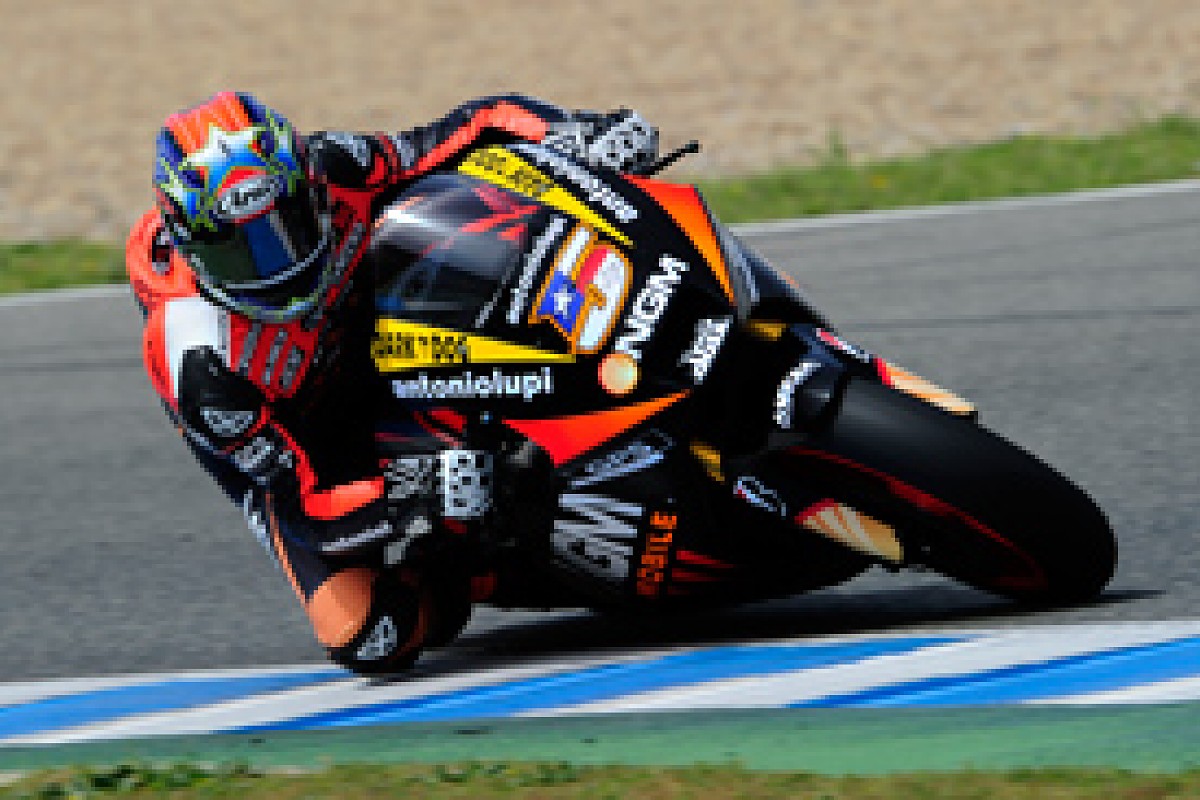 Colin Edwards, Forward Suter-BMW, 2012 © XPB
#5 Colin Edwards (USA)
Debut: Japan 2003
Best result: 2nd
Poles: 3
Fastest Laps: 3
2011: 9th in MotoGP
The Texan veteran became the first MotoGP rider to change seats for 2012 when he announced his switch from Tech 3 to Forward Racing's CRT project. His renowned development skills could be fundamental in getting the team up to speed quickly, although pre-season testing suggests it still has a way to go to bridge the gap to the Aspar Aprilia squad.
Though he is yet to win in nine straight seasons in the top class (a run which is in little danger of being halted) Edwards is a class performer and his record at Tech 3 in particular speaks for itself. Gearing and electronics remain the biggest issues to sort out before Edwards can try to challenge for the fringes of the midfield.
GRESINI FTR-Honda *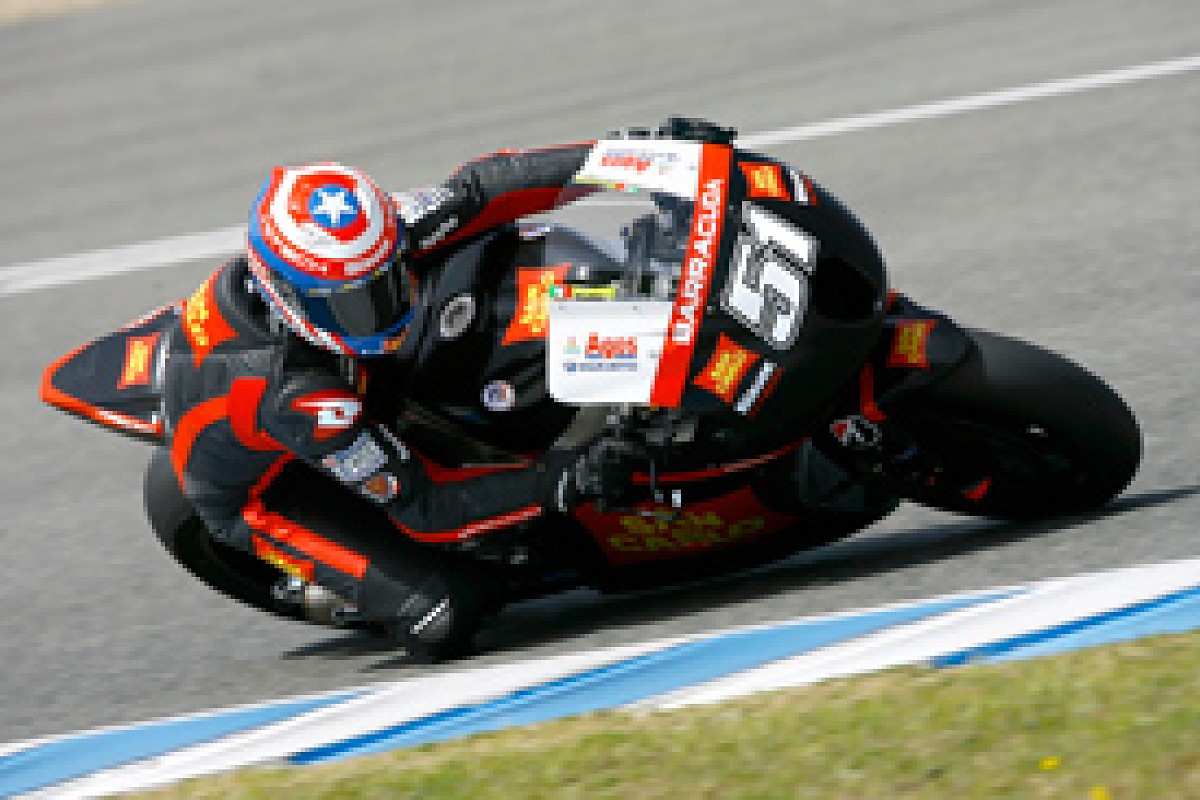 Michele Pirro, Gresini FTR-Honda, 2012 © XPB
#51 Michele Pirro (I)
Debut: Qatar 2012
Wins: 0
Poles: 0
Fastest Laps: 0
2011: 9th in Moto2
The 25-year-old moves into MotoGP with Gresini's CRT effort, and with just 500km of testing experience under his belt. He also arrives with four championships to his name (including consecutive titles in Italian Superstock and then Supersport in 2008 and 2009), plus a maiden Moto2 win in last year's season finale at Valencia.
That helped make up for what was otherwise an erratic season during which he could qualify 21st for one round and fourth for the next. Has already shown flashes of pace in pre-season, but needs to marry that with improved consistency.
SPEED MASTER ART*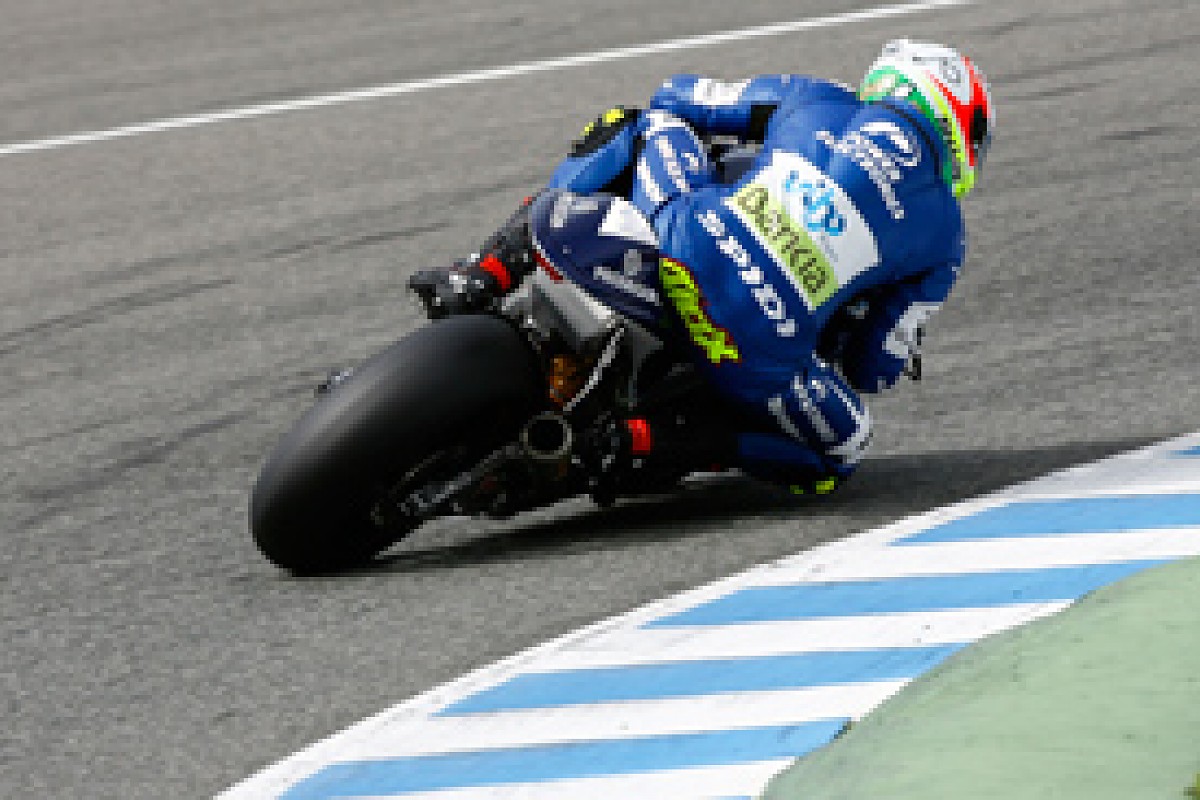 Mattia Pasini, Speed Master ART, 2012 © XPB
#54 Mattia Pasini (I)
Debut: Qatar 2012
Wins: 0
Poles: 0
Fastest Laps: 0
2011: 24th in Moto2
Pasini takes cash-strapped Anthony West's ride at the Speed Master squad. The Italian has 10 victories in the 125 and 250 classes to his name, but suffered a disastrous 2011 and claimed just two top eight finishes. The surprise of his call-up is a good barometer of expectations, and the best he can hope for will probably be to fight with the other CRT backmarkers.
PAUL BIRD MOTORSPORT ART*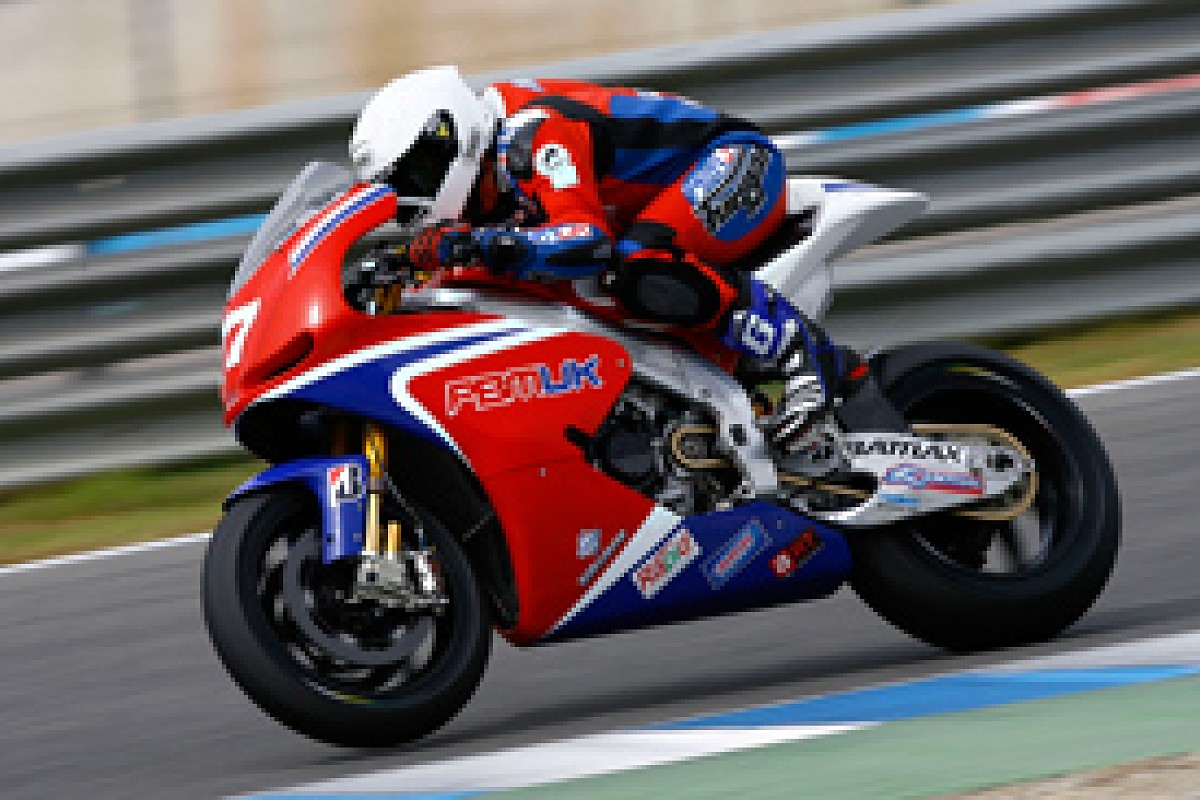 James Ellison, Paul Bird Motorsport ART, 2012 © XPB
#77 James Ellison (GB)
Debut: Czech Republic 2004
Best result: 9th
Best qualifying: 14th
Fastest Lap: 0
2011: 7th in World Supersport Championship, 16th in British Superbikes
Six years on from his last appearance in MotoGP, riding the Dunlop-shod Tech 3 Yamaha, Ellison returns as the spearhead of Paul Bird's one-bike CRT entry. Both team and rider are set for an uphill battle to be competitive, particularly in the early races.
Four years in British Superbikes have helped to keep the Briton sharp, and even in the face of heavy chatter issues on the Aprilia RSV he seemed happy with progress during the pre-season. Unlikely to spring a surprise early on, but could move into the CRT midfield as the season develops. New parts, expected after Qatar, could certainly help.
* CRT bike