Last weekend was a bumper weekend of motorsport. MotoGP at Silverstone, Formula 1 at Montreal, World Superbikes at Misano and Le Mans 24 Hours meant fans didn't get off the sofa for both days. Petrol heaven for some but overkill for others, and that includes motorcycling as a whole.
It's pretty obvious that I love motorsport, but if I was at home last weekend I wouldn't have watched all of it because I do actually like to do other things during a weekend at home.
There is much more of a cross over nowadays. A lot of car fans watch the bikes, but very few of those car people would have watched any motorcycle racing at all last weekend because Le Mans was, as predicted, coming right down to the wire. Monumental accidents coupled with the whole 'Germans against the French' plot kept everyone whom I spoke to riveted to the coverage.
With just an hour remaining at Le Mans, the leading Audi was 81 seconds in front, but that cascaded down to just 13.8s at the flag. That last hour also occupied the same time slot as the British Moto GP at Silverstone. Surely it reduced the viewing audience from the BBC coverage and certainly away from the all important for Dorna German TV market.
Bike fans had six different world championship motorcycle races to ingest. All of them started and finished within four hours of each other. MotoGP, Moto 2, WSBK x2, WSS and 125cc between all took place at Silverstone and Misano in that time period.
Who thinks up these schedules?
Regarding the weekend clash with the Formula 1 Canadian Grand Prix, it doesn't matter so much because that's in another time zone (if you have understanding dependables!), so MotoGP fits in quite nicely with a start five hours earlier. But to put the Silverstone weekend on top of Le Mans and then for WSBK to schedule its races right on top of MotoGP's card wasn't clever.
Let me take you back to the Barcelona Moto GP weekend. It's the week before Silverstone and I go to see the boss of the FIM, Vito Ippolito to discuss how he handles 'his' FIM World Championships, because when all is said and done they are the FIM's and not the Dorna or InFront championships.
"Formula One comes first (when deciding the calendar) but they don't want to clash with MotoGP," he explains. "Then WSBK. They also try to not clash with MotoGP because they often clash with F1.
This year's Le Mans was captivating for fans - especially the finish © LAT
"We have a season from March to November and in these nine months we have to fit everything in. We talk to the promoter asking them to change, but sometimes it's impossible and this is the case unfortunately with Silverstone and Misano."
Riders have voiced their concerns about triple-header races in the past, so the current run of races sees three sets of back-to-backs. It means we have six races in eight weekends. Could Silverstone have been pushed back to June 19th?
"Ah yes but then we have a triple weekend with Assen and Mugello," counters Vito.
We then have a good humoured, ironic discussion about Sunday night business class flights, private planes, motorhomes getting delivered and established at the track, boats in Ibiza etc. We can laugh about it as we both know that it's others who have it far harder.
"The mechanics are the ones working hard during these days," says Vito. "72-hour weeks are easily done by them. They are the ones that get affected."
Returning to our point, can the FIM not suggest to promoters that the 600cc WSS race is on Saturday or at 10am Sunday? Maybe the 125cc race get put on Saturday afternoon with their first practice on Thursday evening? I remind him that the Monday night Qatar 2009 race had mega TV figures because everyone was at home. No-one goes out on a Monday night, but obviously that is impossible for any race less Qatar.
He ponders this all without answering anything definitive, but his mind was turning over...
It's Ippolito's job to promote motor cycling the world over and if people are not watching because of aggressive and ill-thought out race schedules, then it is his responsibility to step up and try and do something about it.
Then again, the FIA has been good at ensuring there is one leading championship and only a couple of others of world status for many years now. It leaves no confusion as to which is king. (If I got a pound for every time people not in touch with the sport ask me about the World Superbikes when they actually mean MotoGP...)
The FIM has the power to cure this but they will have to reduce the status of the World Superbike Championship and the level if there is to be only one true motorcycle world championship. There will be people in the UK, USA, Australia and Italy who will be screaming blasphemy at this but actually in the greater scheme of things they are a small number globally.
Worldwide superbike sales have utterly collapsed so in the next couple of years WSBK may struggle. Meanwhile MotoGP is struggling massively at the moment with injured riders and the lack of money reducing grids to skeletal proportions. Why not combine things? All the best riders to be on one grid with all the best manufacturers - it would be a hell of a race!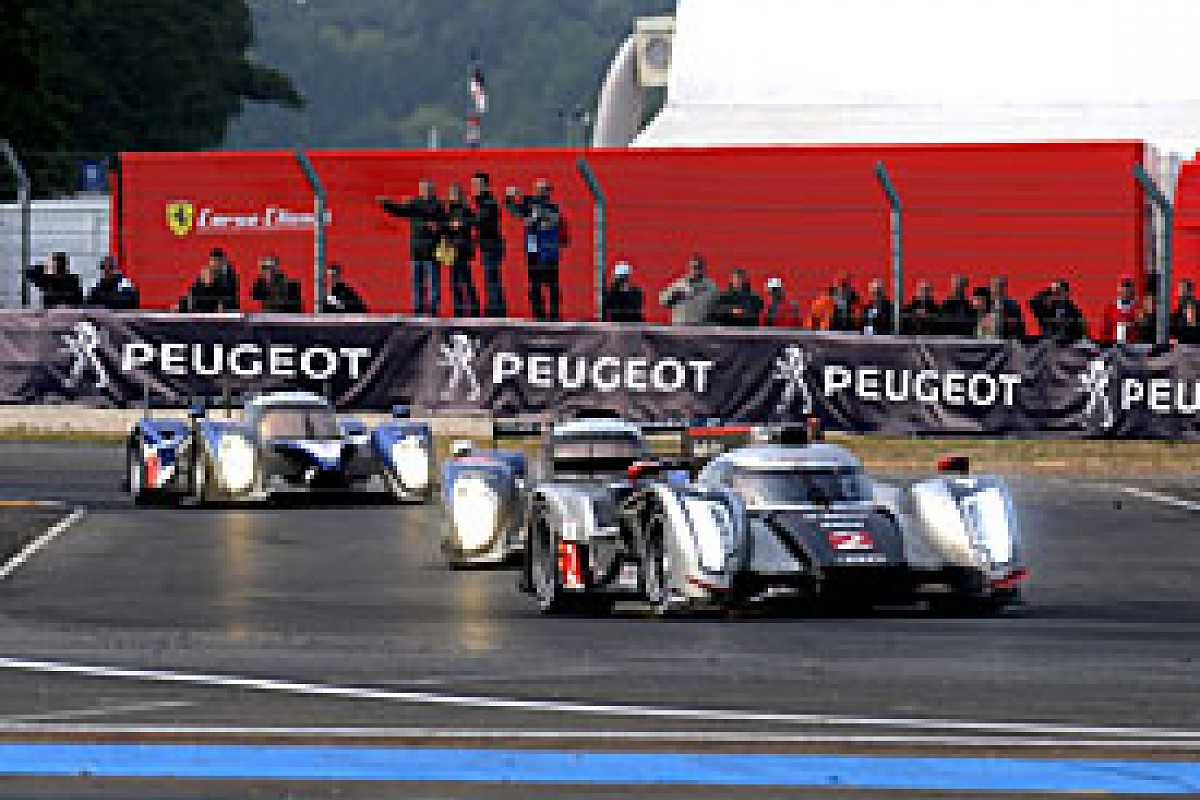 The Canadian Grand Prix occupied the airwaves for more than four hours © LAT
I left the meeting in Barcelona having made this point with the boss, something that I've been saying for many a year; there is simply too much going on and there is no possibility of MotoGP or WSBK reducing their rounds as for every round there is income. It is their business to hold races and make money, but where is the limit? With F1 looking to a 21-race future, how will it be possible to reduce the amount of clashes?
Bumper weekends like the one just past are actually the tip of the iceberg as more and more live TV strives for the attention of the same number of fans. But remember, if TV figures go down so does the amount teams can ask of their sponsors. The ever decreasing circle will happen more and more as race clashes increase so let's hope the powers that be have the remote control focussed on the future.