10. Kenny Roberts Junior
Suzuki, Honda
Starts: 109
Poles: 10
Wins: 8
Titles: 1
A paddock in modern times without a Roberts in it, is not a proper paddock! Even the new kids on the block would admit that, never mind the ones old enough to have been there in the 70's with Sr. riding.
Kenny Jr. rode to the title in the 'transition year' of 2000 when Mick Doohan had gone and Alex Criville was no longer a regular victory contender. Eight riders won races in 2000, so it was one of those 'the champion didn't score many points' years. Roberts had nowhere near the fastest bike, but the cunning of the rider and the sweet handling Suzuki enabled him to capitalise as others sorted themselves out.
It was a one-off and the others had sorted themselves out by 2001, leaving him to struggle to just a single podium. Roberts knew how to ride flat-out when a win was in reach. Likewise, when a win was out of reach he felt there was no point in stretching to "break my ass".
He so nearly won the classic Estoril 2006 race, but got his lap counting wrong. There was one more to go when he thought it had finished, and he had to regroup himself for another tour. He eventually got third - getting a private team with its own chassis so close to winning a race.
9. Marco Melandri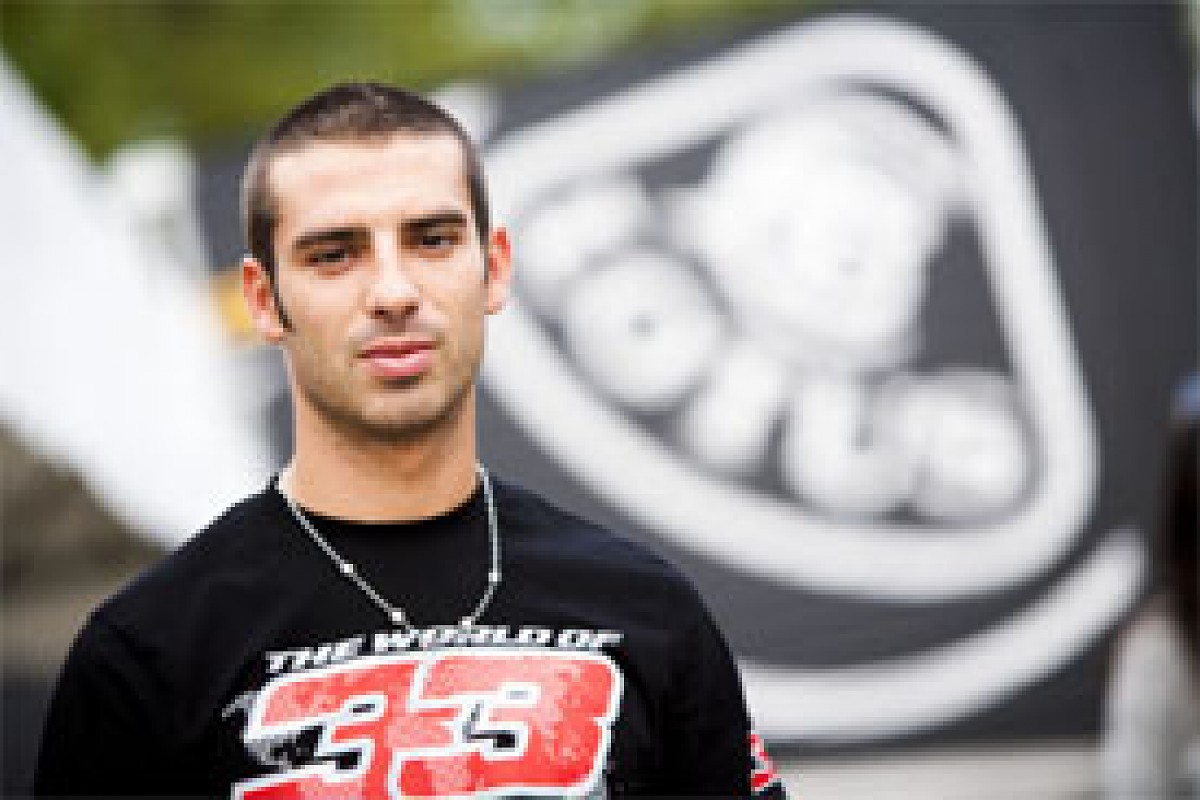 Marco Melandri © LAT
Yamaha, Honda, Ducati, Kawasaki
Starts: 113
Poles: 0
Wins: 5
Titles: 0
It's often forgotten that Marco Melandri was runner-up to Rossi in 2005. He's won some fantastic races along the way too, including the coolest victory celebration in history as he flicked the V for victory sign while sideways out of the last corner at Phillip Island, smoke pouring off the rear tyre.
He bagged the 250cc title in 2002 after being dragged off an Italian Riviera mini-moto track by former 250 winner Loris Reggiani, and flew on the hairy 990s. But he was another victim of the 800cc move, finding that he couldn't properly get to grips with them. Just three podiums came his way in 2007 before an utterly disastrous Ducati year.
Left out in the lurch in 2009 after Kawasaki pulled the plug on its entry, he did get a tremendous podium at Le Mans. It was as good as a victory for the skeletal Hayate team.
8. Max Biaggi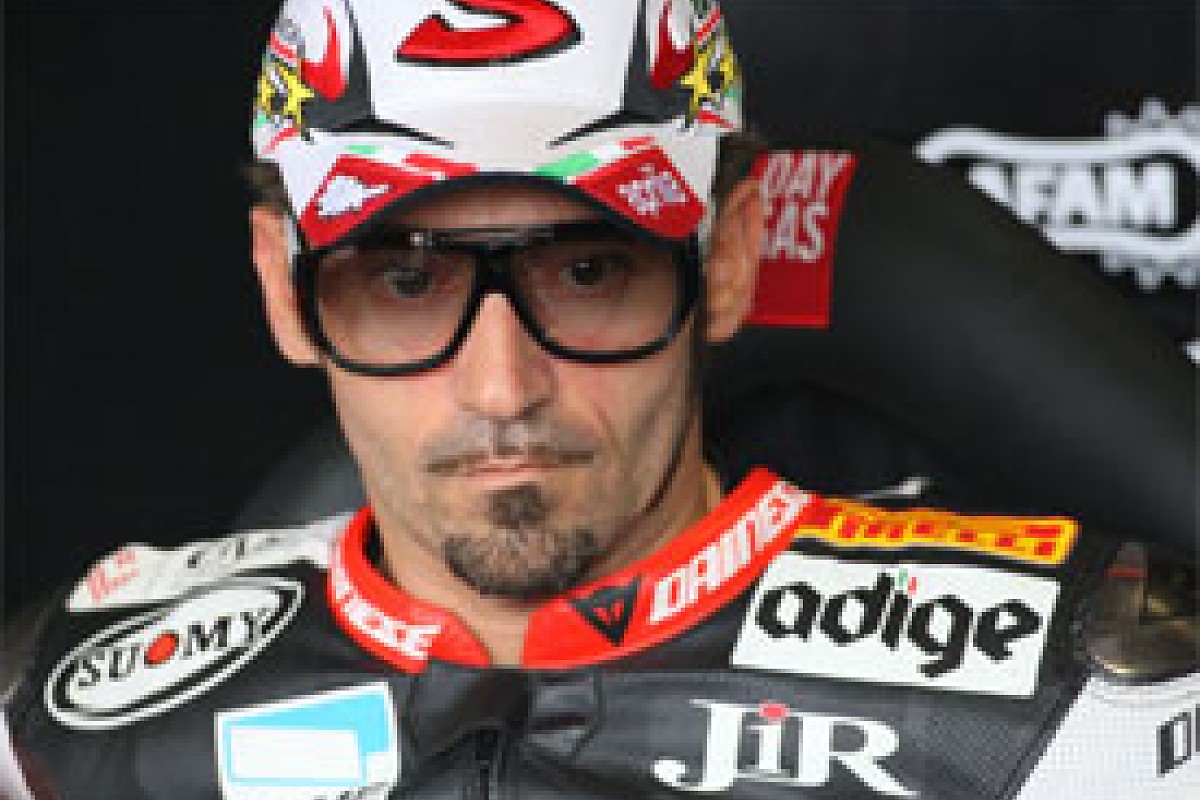 Max Biaggi © LAT
Yamaha, Honda
Starts: 97
Poles: 20
Wins: 10
Titles: 0
Max came into 500cc racing with a debut race win in 1998, but never got the measure of Rossi at all. Indeed it took 'The Doctor' only 18 months to break Biaggi from a standing start.
He was a total genius on a 250, having won four straight world titles from 1994-97, but he never posed a championship challenge in the MotoGP class (he didn't lead the championship once).
After talking himself into believing the Yamaha MotoGP bike was no good - and then seeing team-mate Carlos Checa put it on the podium at the first race - he struggled. When he won, he won well, usually blitzing the field. The trouble was that he never strung enough races together to mount a challenge. Though that was mainly down to the Rossi/V5 onslaught.
When he did get his hands on a V5 Honda for a couple of years, he did okay, but by that stage Rossi was up in the clouds and gone. Max, meanwhile, was on the downward slide, having been at his peak in GPs just as he came into 500s.
7. Loris Capirossi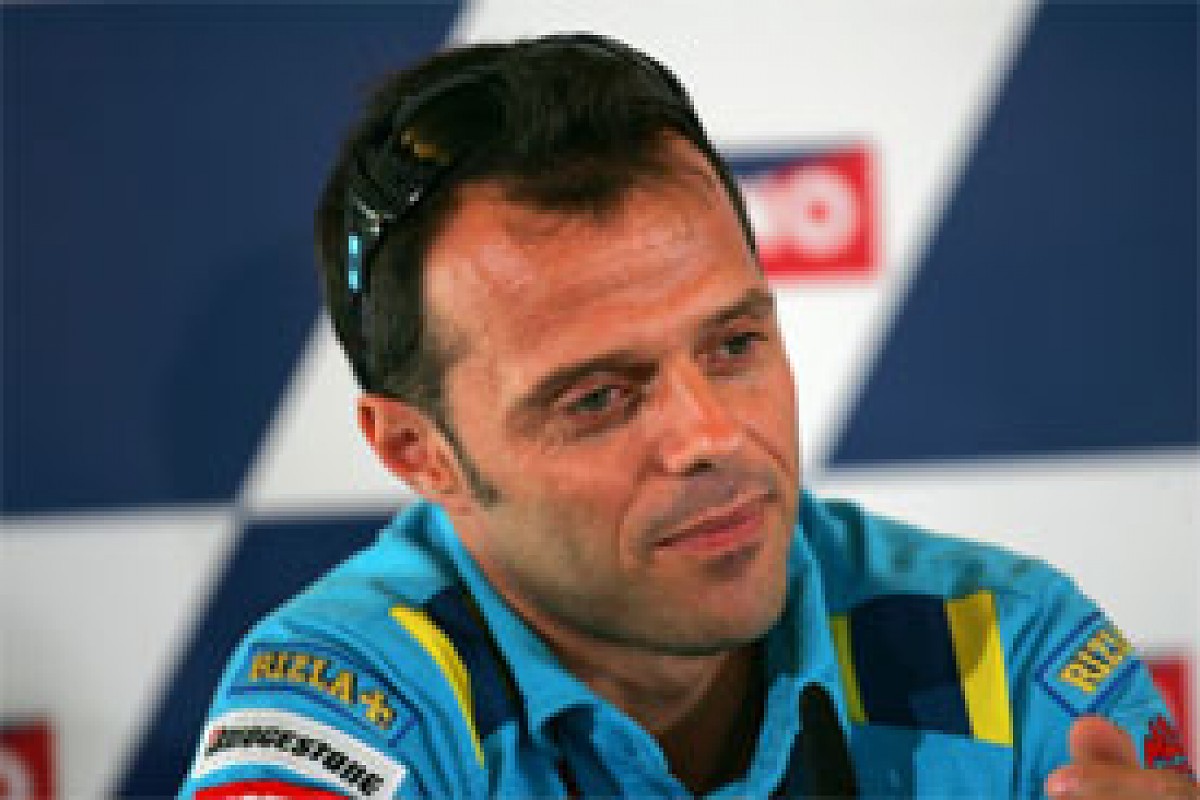 Loris Capirossi © LAT
Honda, Ducati, Suzuki
Starts: 159
Poles: 13
Wins: 8
Titles: 0
The decade's hard rider came from a 'never say die' school. He began the 2000's on a 500 after having dropped back into the 250s for a while, and was one of the 2000 season's winners. But he really flowered when he got his hands on a Ducati in 2003 and made sure it was an Italian who took the team's first MotoGP win at Barcelona. He was so exhausted on the podium, he couldn't even stand up.
He continued the charge of Ducati when the manufacturer switched from Michelin to Bridgestone rubber, winning the races where the Italian machine was strong and consolidating when it was weak. It's lost on many that in 2006, following the Barcelona crash that hurt so many, Capirossi scored 27 points over five races as he struggled to recover from horrendous injuries that would have caused others to quit racing. He eventually lost the championship by just 23 points.
The switch to 800cc rules has not suited him, and he couldn't really ride the 2007 Ducati, although a single win at a rain-affected Japanese GP means the record books say he could. It was his last victory as he's struggled with Suzuki ever since.
6. Dani Pedrosa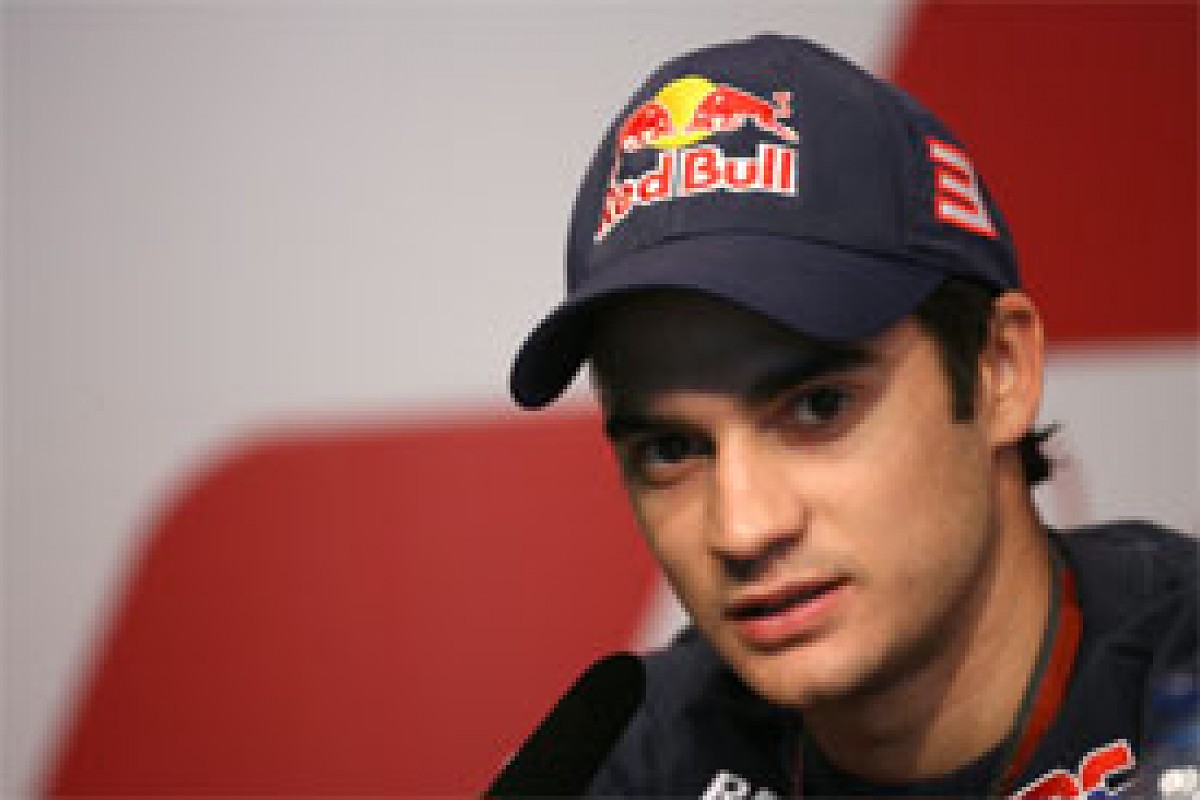 Dani Pedrosa © LAT
Honda
Starts: 69
Poles: 13
Wins: 8
Titles: 0
As a young teenager who didn't even know how to change gears on a bike, Pedrosa entered a free competition in Spain for kids who wanted to go racing, and won - along with Toni Elias, Joan Olive and Raul Jara. Under the tutelage of project leader Alberto Puig, he had won three world titles on 125cc and 250cc machinery by the end of 2005.
Somehow, despite his tiny frame, he was able to wrestle a 245bhp 990cc Honda to two victories in his maiden season in the top class in 2006. But they were TT-style wins. Nobody even got close. It was his way of racing.
Unfortunately, terrible pre-season injuries have held him back over the last few years to the extent that he is yet to challenge for a title on the big bikes. With the strength of HRC still behind him for at least one more year, he may well make it championships in all three classes.
5. Nicky Hayden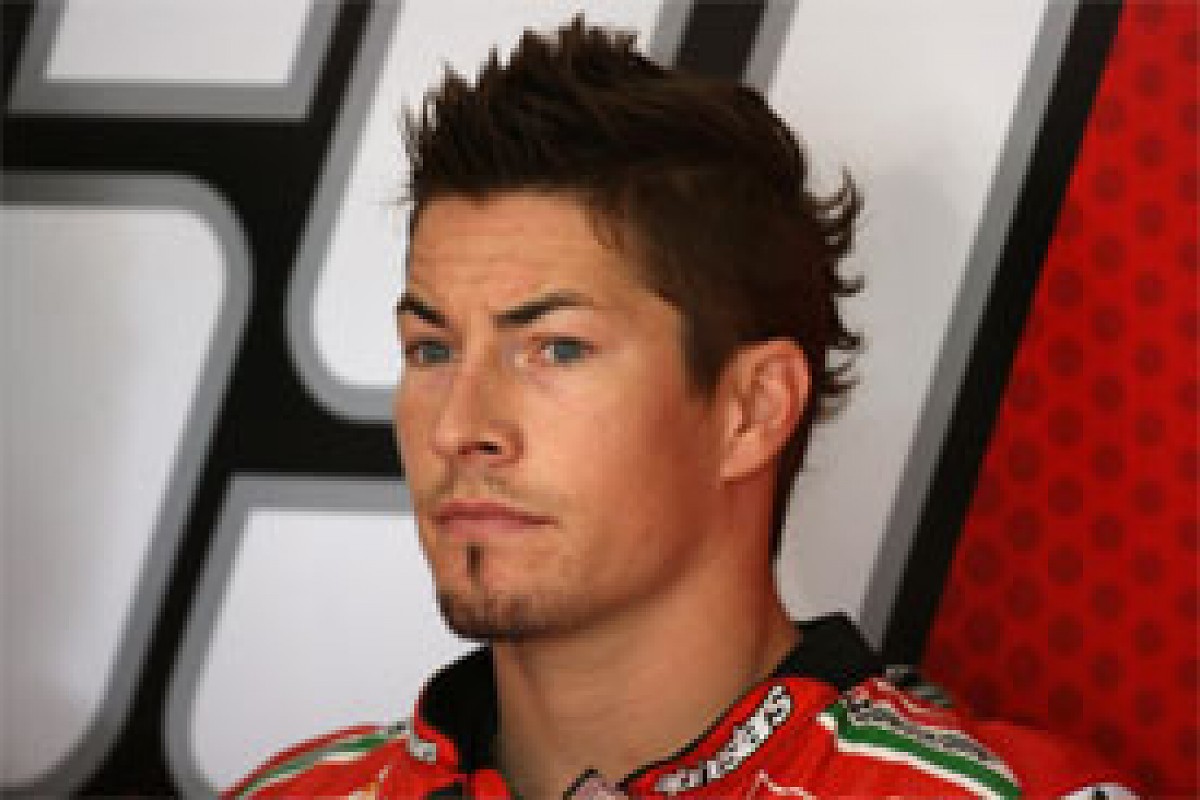 Nicky Hayden © LAT
Honda, Ducati
Starts: 115
Poles: 5
Wins: 3
Titles: 1
The winner of probably the most well-received title of the decade. Never has the whole contingent of the paddock, pitlane, grandstands and press office stood up in unison as they did when applauding Nicky Hayden as he crossed the line at Valencia in 2006 as the new world champion.
From not even knowing that they didn't show a white flag at the start of last laps in 2003 to winning the title against Rossi three years later, it was one hell of a climb by 'The Kentucky Kid'. His honesty and straight talk is a favourite for those in MotoGP.
Honda treated him poorly the following year when, despite carrying the #1 plate, the bike he was given was far too small for him; a slant towards diminutive team-mate Dani Pedrosa.
4. Jorge Lorenzo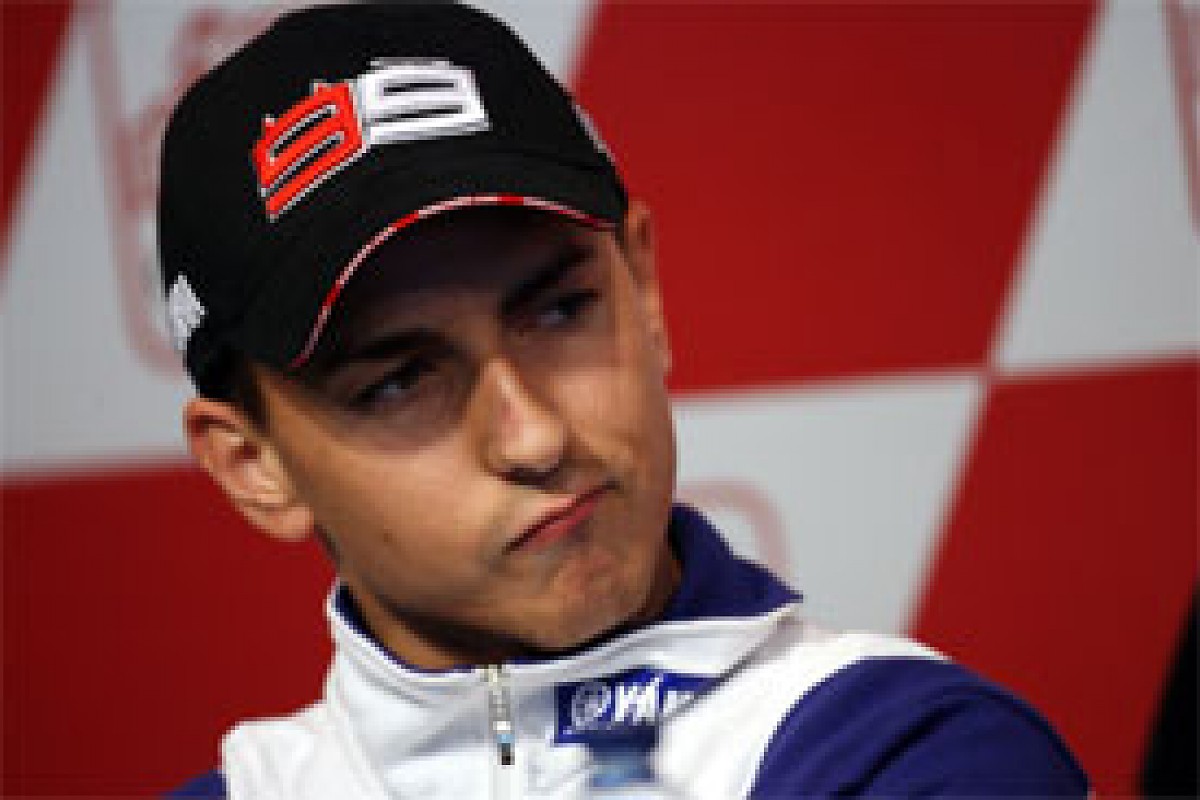 Jorge Lorenzo © LAT
Yamaha
Starts: 34
Poles: 9
Wins: 5
Titles: 0
As part of the new guard coming into MotoGP, Lorenzo took pole at his first three races in the class and won his third with fastest lap.
He had some massive crashes that were world news on the network channels, and brought it back a couple of notches to find that magic zone of not crashing while still going quickly. Towards the end of 2009 he may just have found that line, pushing Rossi into a mistake at Indianapolis.
Having reeled off a pair of 250cc titles, he will be a champion soon in MotoGP. It's a given that it will happen - he is just so talented. He's intelligent enough to walk the walk and talk the educated talk at the same time, realising that just riding around in circles is not what it is all about in this day and age.
3. Casey Stoner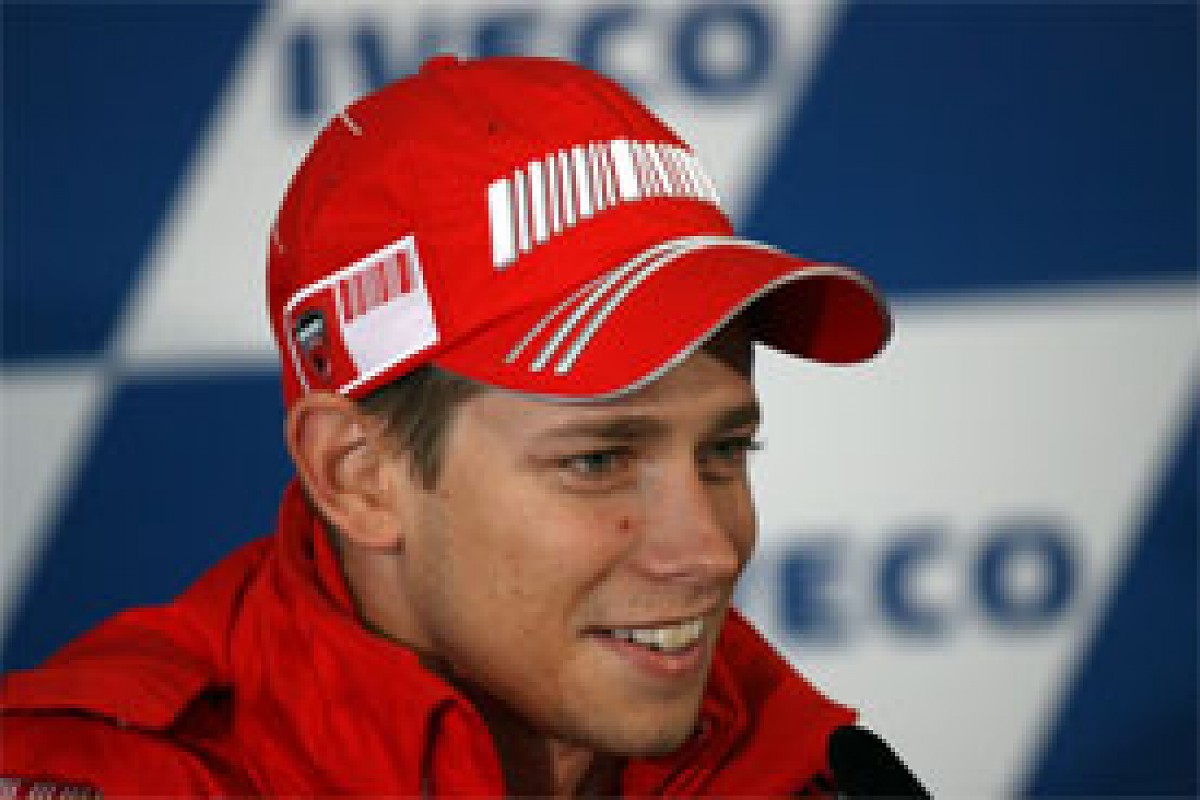 Casey Stoner © LAT
Honda, Ducati
Starts: 65
Poles: 18
Wins: 20
Titles: 1
The undisputed rider of 2007 in any class, anywhere in the world. The Australian won 10 of 16 races and took the title by 125 points - five race wins worth of points. He was untouchable.
Prickly with the press and not a fan of the spotlight, he leaves his racing to do the talking. Amazingly he was only Ducati's fourth choice behind Gibernau (injured and wanted too much money), Hayden (opted to stay with Honda) and Melandri (had his option taken up by Gresini), but actually turned out to be the best choice of all.
He was probably even better than Rossi on that bike at that time. Oh yes.
2. Sete Gibernau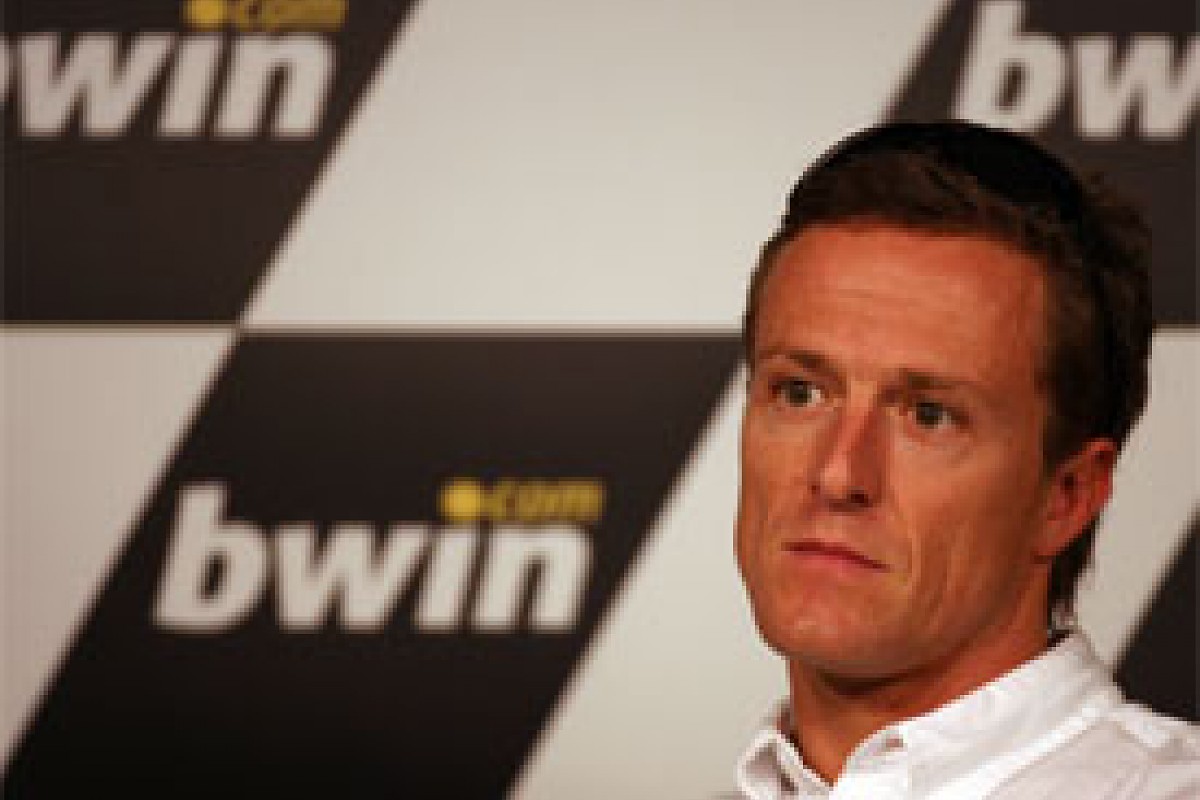 Sete Gibernau © LAT
Honda, Suzuki, Ducati
Starts: 115
Poles: 13
Wins: 9
Titles: 0
The only man to push Valentino Rossi to the limit - and beyond - during the 990cc era of 2002-2006 deserves his spot at number two. He took his only victory on a two-stroke machine by skillfully threading the needle in the terribly wet conditions of Valencia, but was never seen at the front again on a Suzuki as the team struggled.
He brought his Telefonica Movistar backing to Gresini Honda in 2003, only to have team-mate Daijiro Kato fatally injured in the first race of the year. Kato died a few days before the next race in South Africa, where Gibernau was a lone entry. Unbelievably he won and there was not a dry eye in the house.
He won throughout 2003 as a non-works Honda rider. It was impressive stuff, but nothing so impressive as when he passed Rossi at the last corner to win that year's German GP. Proper racing!
Gibernau fell out with Rossi at the last corner of the 2005 season opener at Jerez when the Italian barged him out of the lead. Things were looking up a year later as he joined Ducati and clinched pole for his first race in red. Alas a £1 part on his bike broke and the race win went away. Try as he did, that elusive Ducati win would never come. Many overlook how well he rode that bike, even getting pole at Mugello in front of team-mate Loris Capirossi - one hell of a feat!
He triggered the massive crash at the first corner of the 2006 Catalan GP that broke his own collarbone. It never healed properly. After sitting out two seasons, Sete returned in 2009 with the woefully-operated Francisco Hernando Ducati operation and pulled out by early July. For all his antics in front of the TV screen, and when playing to the crowd, Gibernau is a gentleman from a well brought-up family - a side that many never saw.
1. Valentino Rossi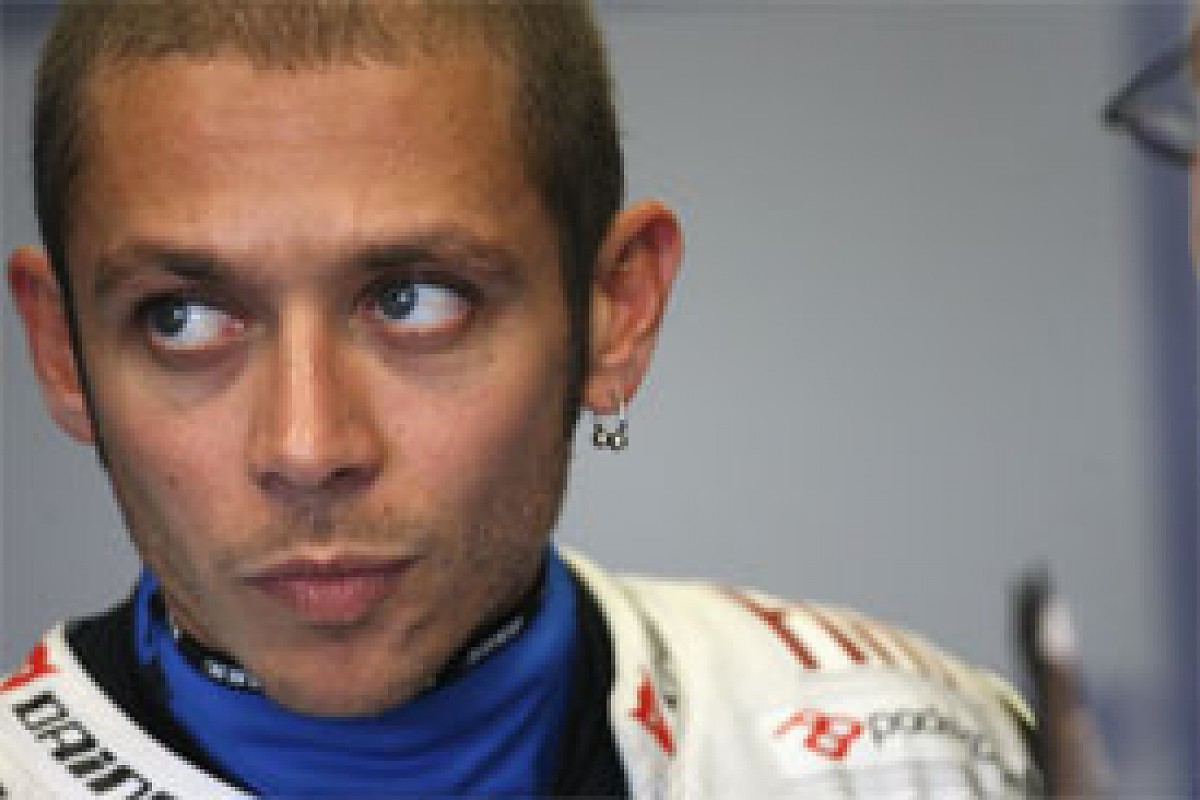 Valentino Rossi © LAT
Honda, Yamaha
Starts: 167
Poles: 48
Wins: 77
Titles: 7
Of course he's top. One of the greatest sporting characters of recent times oozes talent, displays amazing racecraft at maximum speed, and possesses huge helpings of charisma and charm. A winner of championships on 125cc, 250cc, 500cc, 990cc V5, 990cc straight four, and 800cc straight four machines. Nine in total, seven in the big class and he's still going... surely towards Giacomo Agostini's record of 122 race victories across the classes. It's do-able.
He won the last 500cc race, the first MotoGP race, then took back-to-back victories on different motorcycles when he moved from Honda to Yamaha for the 2004 season, winning a tremendous battle in South Africa against arch rival Max Biaggi - who had left Yamaha for the Honda that Rossi had made so dominant. Biaggi was a beaten man from then on in.
He won four of the five titles in the 990cc era, including leading the championship points table from the start of 2001 right through to the end of the 2004 season.
Rossi crushed Biaggi at Brno 2001. He psychologically beat Sete Gibernau at the first Qatar race in 2004 when the Italian was relegated to the back of the grid after members of his team were reported (by Gibernau's team) to have broken the rules by cleaning Rossi's grid slot as night fell after qualifying. Rossi was angry, so angry that he fell off, leaving Gibernau to a clear win. Rossi said on Italian TV that night that Gibernau would never win another race and we all thought he'd stepped over the mark. But he was right.
Rossi knows where the limit is and knows to only get close to it when he absolutely has to. He won at Phillip Island in 2003 by 15 seconds after being given a mid-race 10s penalty for overtaking under yellow flags. "It was the first race I had to ride at 100 per cent," he said afterwards.
Rossi is going into his 15th season of GP racing having never missed a race; an amazing statistic considering the injuries every rider gets sooner or later. Many fathers took their sons to see Juan Manuel Fangio when he was ending his racing career. Ayrton Senna was stolen from us, but please, please go and watch Valentino Rossi race before he stops.
*All stats include only the 2000-2009 seasons.