When I quizzed Carmelo Ezpeleta of Dorna on Saturday about the new rules and whether they had thought of anything else that might improve the show, he said: "Well, we are working all together. Any proposal coming from anybody, we'll be interested. But right now we have all the ideas on the table and they are being considered. We don't know if there are any other ideas out there, but we will consider them."

All sports have gone through all sorts of evolution. Cricket has gone from five-day test matches with thin audiences to the one-day thrashes and the ultra quick fire 20/20 matches.


MotoGP racing at Mugello © Back Page Images
Motorsport has gone from endurance races and grands prix of three hours to a 45-minute thrash for the MotoGP bikes.

This works. A 10-minute grid, 40-minute race and a 10-minute podium. One hour and you get your satisfaction. Truth told, people don't wait too long after the flag as they have had their gratification. The TV viewing figures the stations have show this: viewers leave in their droves once the core action is done.

Anyway, MotoGP grasped the nettle that didn't sting last year by having the first ever grand prix under floodlights at the season opener in Qatar. The race started at 11pm local time, 8pm in the UK and a very acceptable 9pm in Spain. It was a boom, with big numbers such as any season opening race should have.
The Qatar organisers paid Dorna the extra wedge to have the season opener, wallowing in their own gas-made, tax free, paid-for glowing image of the country. There were some who got into the morals of lighting a place that was more than adequately lit by nature for 12 hours a day, but it's their train set and no one from Save the Planet is going to get into the Qatar Ministry of Light Bulbs and tell them otherwise

Singapore followed suit in September for the Formula 1 race, again hitting the bullseye straight through the back of the target. It was F1 evolving with the times and satisfying the thirst for the 'please-me-quickly-before-I-change-over' PlayStation generations.

However, there are some things that you cannot change.

For example, the Le Mans 24 Hours is a bastion of motorsport, particularly at the moment with the mighty battle of Audi and Peugeot at each other's necks. Le Vingt Quatre Heures is just that. It should never be changed. It will still be going long after many a promoter has been called to heel by the shareholders or banks.

The same with the Monte Carlo Rally. People thought it might be a shadow of its former self with the loss of the full World Rally Championship, where in actual fact this year's event went down a bomb as it was a return to what people wanted with the longer old stages that included some classic night driving. Fever.

Motorsport's hardcore audience is the one thing that it must not lose. They are the ones who'll always watch and keep the foundation of the figures. They are also the people who go out and buy low on tread, nearly-slick tyres, Ohlins, Alpinestars, Bridgestone triple compound tyres, Brembos or OZ and BBS. It will only be the petrolhead nutters who lust after them.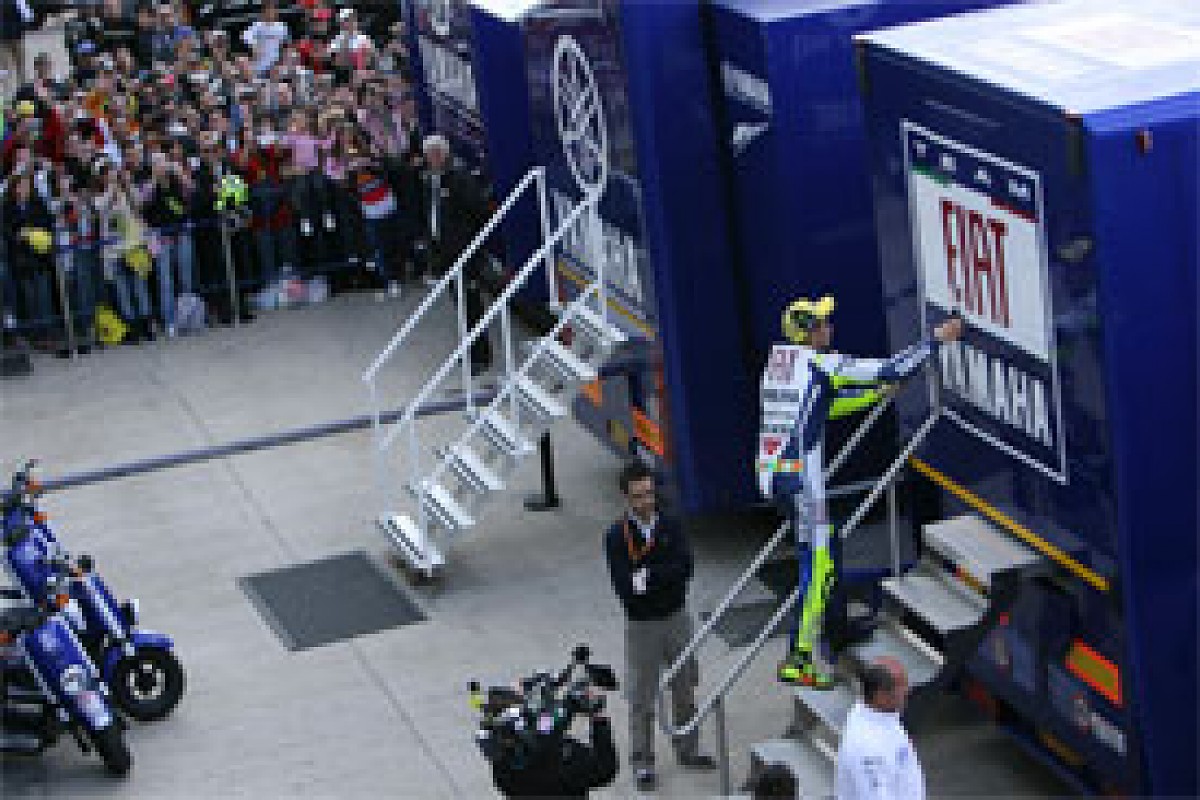 Valentino Rossi © Back Page Images
The average viewer is not going to care what brakes or shockers his car has, so long as it has go faster huggy seats or low profile tyres.

Where the hardcore get angry is when promoters of a series try to sucker their fans into thinking something is cool, or 'fever' as we say at Autosport Towers, when in actual fact it is just Pop Idol, Fame Academy or X-Factor. As Nick Mason of Pink Floyd said, "I dislike it when artistic skills get turned into a sport." Here speaks a man with experience. He's sold 210 million albums, double what George Michael has sold and slightly more than even Madonna!

You can see how Mason feels when he sees whining singers on the box every Saturday night when actually there are real talents out there getting missed. The hardcore fans turn off.

A prime example of trying to kid a hardcore bike audience has been the move of the Bol D'or 24-hour race (which has the same atmosphere as Le Mans) from Paul Ricard to the uninspiring and dreary Magny-Cours. It collapsed on its feet with minimal coverage and skeletal crowds.

The same is currently happening in the AMA (American Superbike Championship) with the NASCAR France organisation trying to run a bike series. They're currently in the process of dumbing a multi-manufacturer entry into what can only be worryingly thought of as an attempt to make it NASCAR for bikes. If they do, the hardcore will leave.

Indeed, after round two of the 2009 series the other week at Fontana, maybe they have already left.