Switch on any White House Press briefing from the last few months and you are hit with a deluge of lies, disinformation and lunacy from the man who occupies the highest political office in the world. A man who seriously suggested injecting bleach could kill the coronavirus.
America's COVID-19 statistics are sobering. At the time of writing, the number of confirmed infections has surpassed 1.4 million, and there have been over 85,000 deaths from the disease.
It seems almost inconceivable, then, that the scene for motorsport's real-world return following weeks of virtual confinement will take place on US soil.
This weekend, NASCAR will stage the first global motorsport on-track action since March with a 400-mile race at Darlington, followed by further midweek Cup and Xfinity races at the same venue. It will then head to Charlotte Motor Speedway before taking in further events across multiple states in June.
After its aborted Australian Grand Prix in March, Formula 1 is still setting its sights on beginning its season at the start of July in Austria, while MotoGP and World Superbikes are eyeing July and August returns respectively at Jerez.
As Autosport covered last week after MotoGP promoters Dorna Sports revealed some details of its plans to bring MotoGP back, there were many unanswered issues in the way of its hopes.
But there remain some sensible people in America, and their plans to get the delayed MotoAmerica series - the US's premier motorcycle racing championship - going at Road America on the weekend of 29-31 May could offer up the rest of the world a workable model.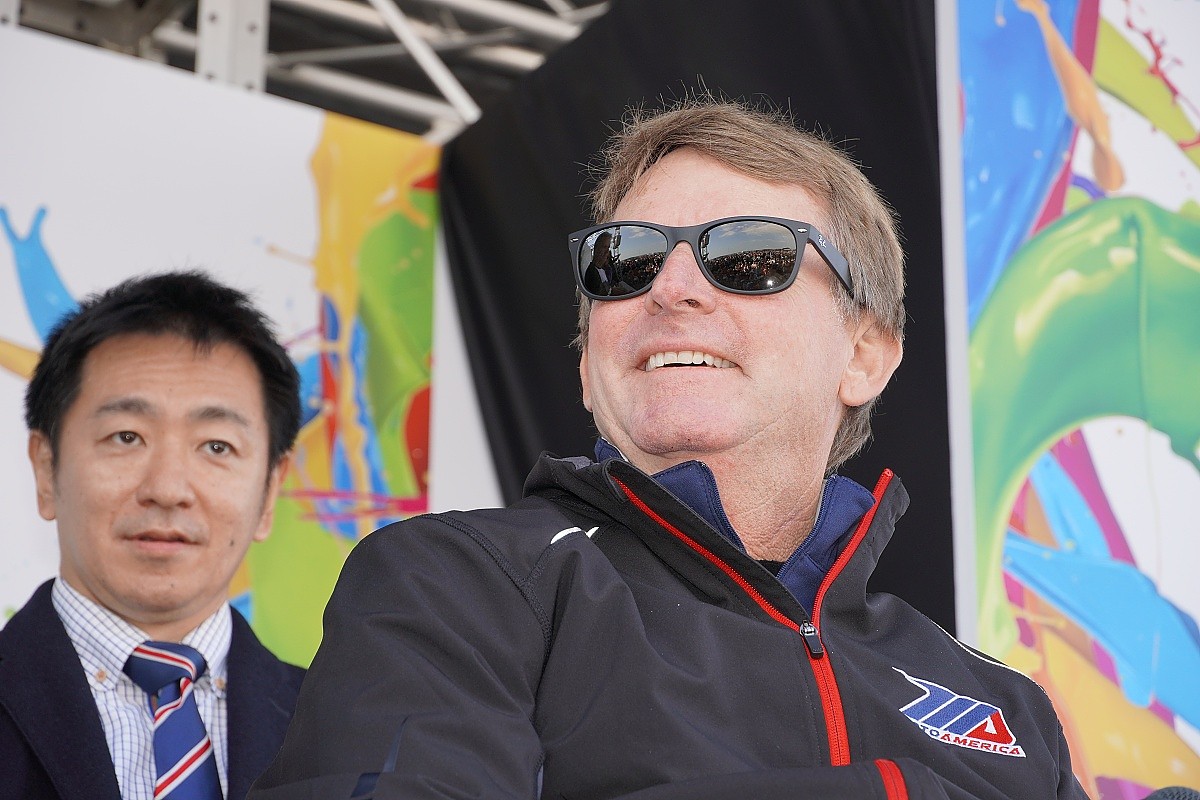 MotoGP has outlined some of its ideas for a safe paddock environment, which include regular COVID-19 testing and monitoring, a reduced paddock size and quarantine periods for all non-European travellers.
MotoAmerica will be employing similar measures, while guests and hangers-on will be banned from the event. The series' plans, of course, go much deeper than that, but simply reaching the point of getting back up and running again was a fairly complex task.
"We have a 10-race series and our goal is still to have 10 races," MotoAmerica president and three-time 500cc world champion Wayne Rainey (pictured above) tells Autosport.
"Obviously, this is a moving target on a daily situation over here. A lot of it is what each state's governor wants to do with sports in general, whether you have spectators or no spectators.
"So for this race in Wisconsin [at Road America], we're not going to have spectators, but then a month later we're going to be able to bring spectators on. It's been quite a lot of work, working with the CDC (Centre for Disease Control) and the OCIA (Office of Congressional and Intergovernmental Affairs). We have this group, it's called Safe to Race Task Force."
"I think this could be the start, and then everyone will start to relax and go 'yeah, if these guys can do it here in America, why can't we do it everywhere else?'"Wayne Rainey
This task force comprises of a "coalition of a lot of industry leaders", MotoAmerica's operations manager Niccole Cox tells Autosport, with insurance companies and registration providers also involved. Using guidelines set out by the CDC and OCIA on travel and safe workplace practice in the US in an "exhaustive list of documents", MotoAmerica was able to formulate its plan. This will almost certainly be a process MotoGP and all other motorsport series will have to go through.
MotoAmerica's plan is a thorough one. Prior to the event, all who will be present in the paddock must complete a questionnaire detailing any travel they may have taken and on their health before being granted admittance. Even the procedure to collect passes has been altered to eliminate social contact as much as possible, with the waver signing process moved online (something which required a bit of work given initial reticence from insurance companies).
Due to the limited availability of COVID-19 test kits in America, MotoAmerica won't be able to deploy regular testing. But temperature screenings will be frequent, and anyone who develops any symptom associated with coronavirus will be taken to the track's medical facility for testing. Paddock personnel will also have to notify MotoAmerica should they develop any symptoms up to 14 days after the event.
Dorna has already laid out its plans to purchase 10,000 COVID-19 test kits for the MotoGP paddock.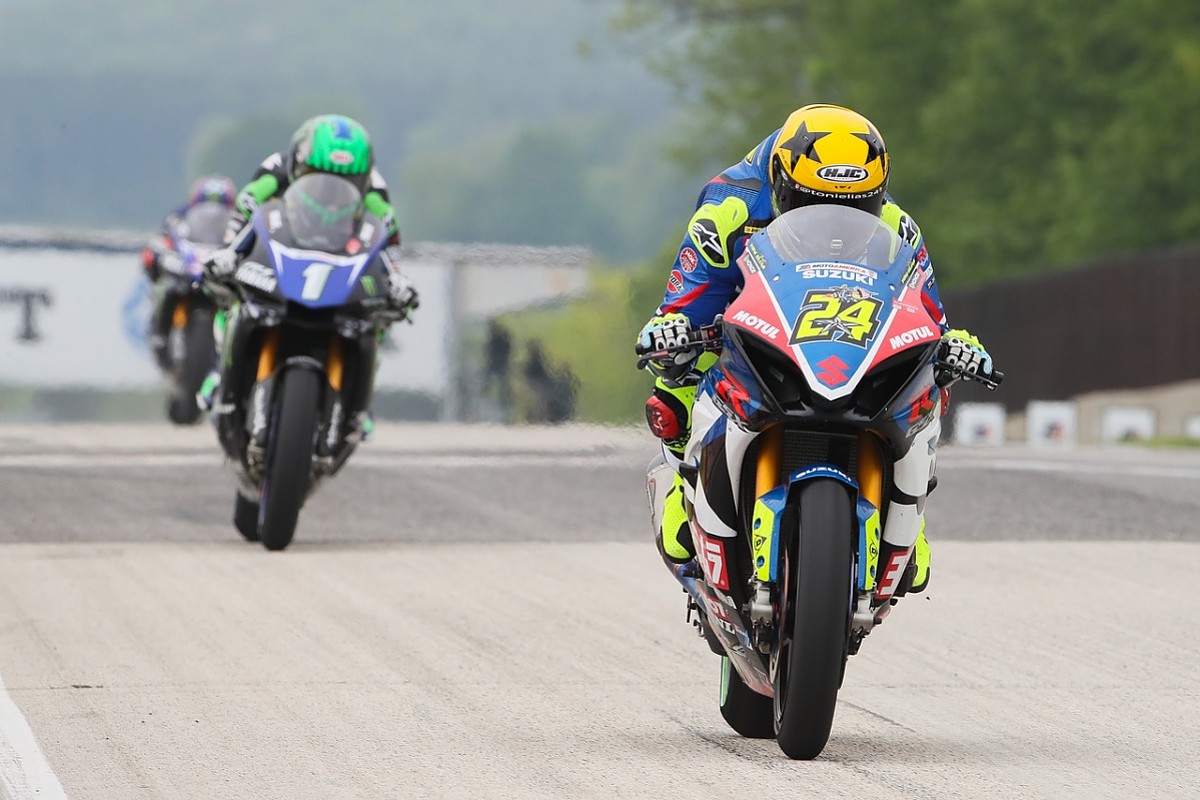 With a need to maintain social distancing, things like rider briefings have had to undergo a rethink. But MotoAmerica plans to pre-record this for the opening round and utilise a software in which riders will have to answer questions while watching briefings, ensuring vital on-track safety issues don't fall between the cracks.
MotoGP is looking at a paddock size of around 1300 people for its Jerez return to cover MotoGP, Moto2 and Moto3, while MotoAmerica reckons it will have to entertain just over 1000 for its flagship Superbike class and four other support classes.
Paddocks are cramped places at the best of times, but Road America's expansiveness means team trucks can be placed 10 feet apart as so any crew members walking alongside the trucks can still observe a two-metre distance.
Road America doesn't have a permanent pit facility, but teams will be asked to work solely in the paddock and launch riders onto the circuit from there, only using the pitlane for their sessions. As such, the number of people allowed into the pitlane will be severely limited. Social distancing will also be observed when it comes to race starts, with MotoAmerica scrapping the traditional grid formation for a quick-start procedure.
Typically employed following red flag periods, riders have 60 seconds to leave pitlane to head around to their grid slot where one mechanic will greet them. Then it's straight into the warm-up lap and race start. This will almost certainly be something MotoGP and other series will utilise. The traditional post-race celebrations have also been scrapped. One mechanic will be allowed into parc ferme to catch the bike, but will be subsequently removed.
MotoAmerica is aware of the effect this will have on the spectacle, but has bought up new microphone equipment to allow rider interviews to take place from a safe distance before and after races. A podium ceremony will take place, with all riders two metres apart on the rostrum and their trophies thoroughly sanitised before being handed to them.
The series is also the first to offer up some information on how it intends to monitor and ensure the safety of marshals. Masks will be given to marshals upon arrival to the circuit, and as they are deemed "critical", they will have extra temperature tests each day. After each test, they will also have to answer a series of questions on their current health. They will be locked into whatever corner they are marshalling that weekend and will be overseen by medical staff.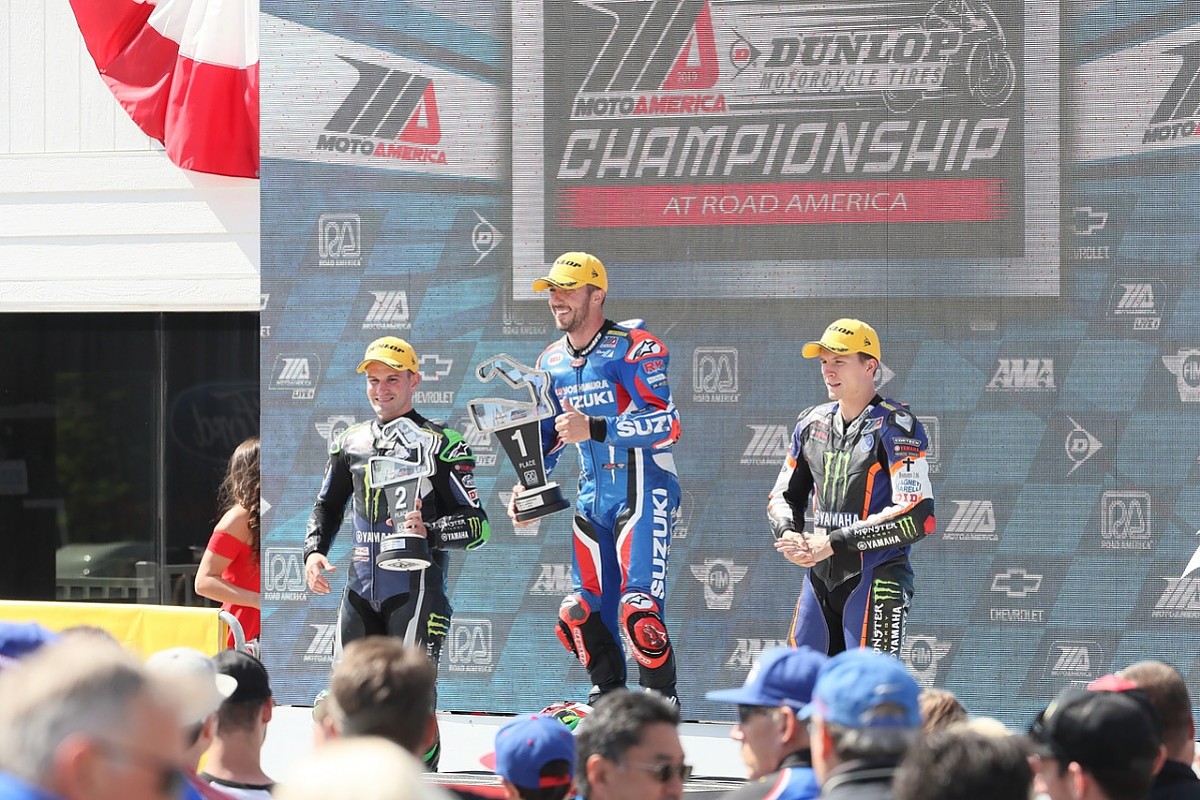 Minimum marshal number requirements will differ for MotoAmerica and MotoGP, for example, so what the series does in this respect can't be read too far into. But, for reference, Catalunya and the Ricardo Tormo Circuit in Valencia confirmed to Autosport recently that its marshal minimum would be 330 and 311 respectively.
MotoAmerica will employ a 'functional groups' system to ensure social distancing is maintained throughout the paddock at all times - essentially, whatever your role, you will be kept separate from every other group.
Of course, what MotoAmerica is doing won't be a one size fits all solution. The needs of a domestic series - albeit one operation in a pretty vast country - and a world championship are different. But MotoAmerica and Dorna have had dialogue over the former's plans, while Rainey confirms he has been working with Dorna CEO Carmelo Ezpeleta and will share all information MotoAmerica learns from its event. That will in turn be applied not just to MotoGP, but to WSBK, while British Superbike boss Stuart Higgs also has a close working relationship with MotoAmerica.
And herein lies the potential enormity of what MotoAmerica stands to achieve for the wider world of motorcycle racing, as Rainey points out.
"Now we've done all this work, I think it's important for the world to see that we can get back to some sort of normality and get back out on the race track" Wayne Rainey
"Being able to get back out on the race track and letting our riders race and have all the excitement that comes with that, this is the first premier series on two wheels to go back racing in the world," he says.
"So, there's going to be a lot of eyeballs on us. I think this could be the start, and then everyone will start to relax and go 'yeah, if these guys can do it here in America, why can't we do it everywhere else?'"
Whether MotoAmerica will be able to hold the second Road America race next month with fans is an optimistic goal. In the relatively controlled environment of a circuit operating under the safety measures it has deployed and the knowledge the series will be armed with, it's not an impossible target.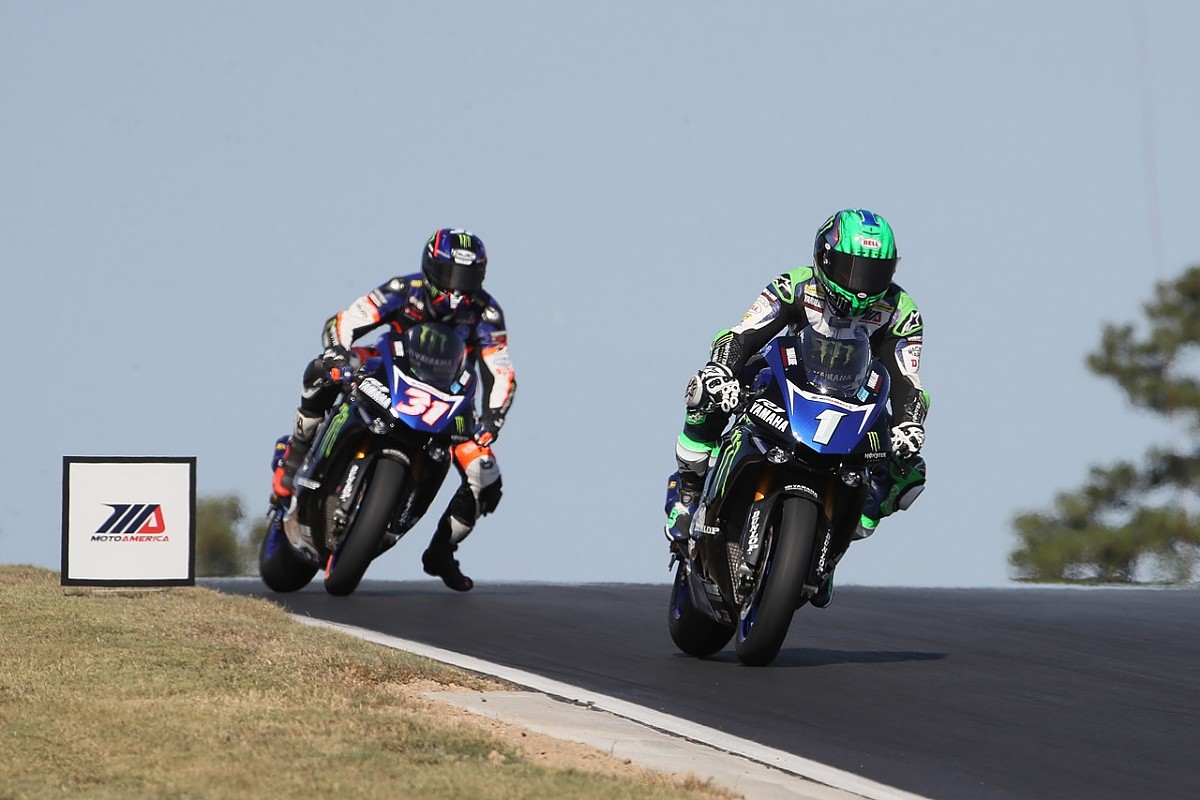 But, as Rainey notes, the most important thing about any success MotoAmerica has in its efforts is that it will give hope to people that returning to some form of normality will be possible.
"Now we've done all this work, I think it's important for the world to see that we can get back to some sort of normality and get back out on the race track," Rainey concludes.
"We're going to do it with all these special guidelines and all this stuff that we've put in place. But I think it's just as important to show that we can get back out there and we can start living our lives as we once done. We love racing and we're doing everything we can to ensure we can be as safe as we can when we're not on the race track.
"I think it's important that people can see that we can start our lives again. Everybody is getting very anxious, this lockdown has been terrible for everyone and there's been a lot of families been affected - just about everyone has been affected in some way.
"Here in America there's been a lot of jobs lost, so we need to get the economy back up and going and sport is a part of that. People enjoy that, that's their passion."