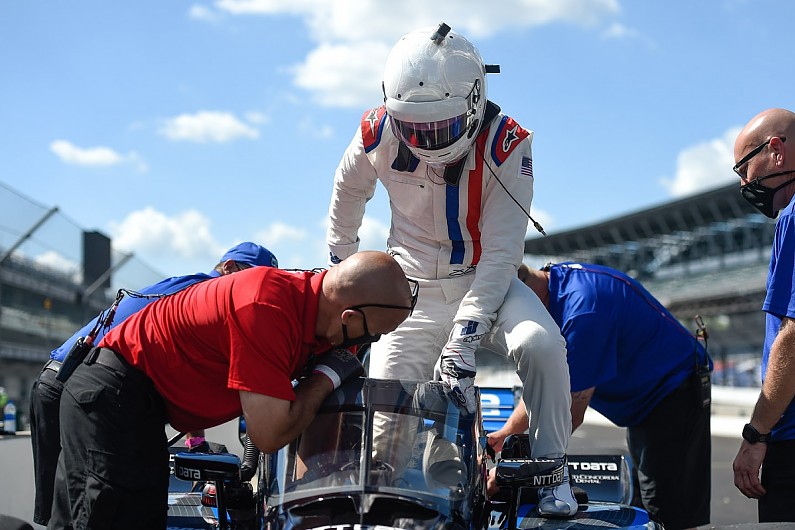 Seven-time NASCAR Cup Series champion Jimmie Johnson is aiming to make the switch to IndyCar in 2021, and has announced he has joined forces with Chip Ganassi Racing.
Johnson, who turns 45 this month, has raced full-time in NASCAR since 2002 and has become one the category's most successful drivers with 83 wins and a record-equalling seven championships.
But following the 2020 season, Johnson is currently working on the possibility of an IndyCar programme, and will team up with Chip Ganassi Racing to "officially explore the possibility of racing a full road and street course calendar" for both 2021 and 2022.
The team is still working to finalise sponsorship details in a bid to get Johnson into the series.
Ganassi also fields two cars in the Cup Series, opening up the possibility that Johnson could run select NASCAR races in a third entry next year as well.
Johnson attended pre-season testing at the Circuit of The Americas in February and in July, he tested a CGR-Honda on the Indianapolis road course - reporting it as an "incredible" experience.
After that, Johnson explained that his time testing out IndyCar machinery gave him the desire to race in the series.
"When I tested Chip's Indycar earlier in the year, it only lit the fire more," Johnson said in a video posted on his social media channels.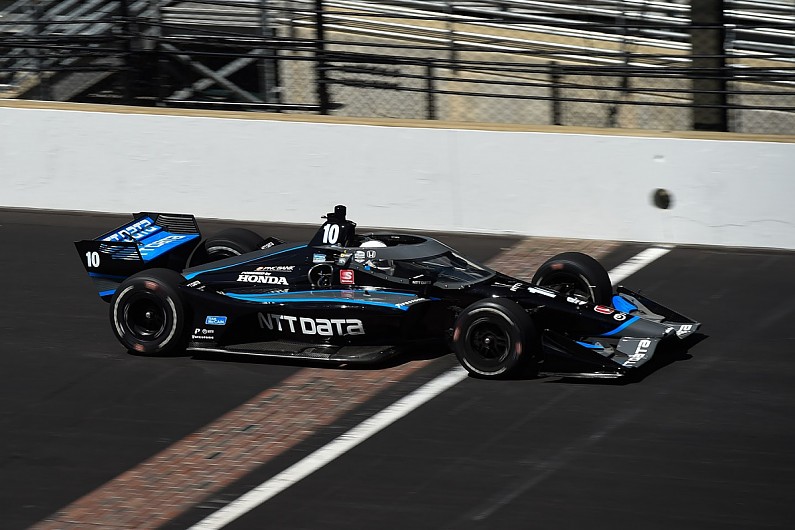 "I found that I wanted to do it more than ever before. Scott [Dixon] was just incredible to work with and in a short time I found out very quickly why Chip and his teams have won 12 IndyCar championships.
"As part of a natural progression, I wanted to publicly show the alignment with Chip Ganassi Racing to kick the sponsorship programme into high gear.
"The goal is to run the full road and street programme and today is a very important first step in accomplishing that goal."
Although the NASCAR veteran doesn't have much experience in open-wheel cars, he has shown a keen interest in getting more seat time.
In 2018, Johnson participated in a McLaren Formula 1 car ride swap with Fernando Alonso at Bahrain International Circuit.
Team owner Chip Ganassi expressed his delight at the opportunity to get to work on providing an IndyCar programme for Johnson.
"It is always difficult to find great drivers but for them to be great guys too makes it even that much more challenging," said Ganassi.
"To pair Jimmie with the likes of Scott Dixon is quite an opportunity. They are truly in rarified air and I think everyone knows by now that 'I like winners'.
"The goal right now is for us to run Jimmie in an Indycar for at least the next couple of seasons, and we want to show people we're serious about the programme.
"We felt it was important to get the partnership done and start putting the financial building blocks in place to make this a reality.
"Jimmie's record speaks for itself and we feel a championship-level driver of his caliber can only make our team better."