Former Formula 1 driver Felipe Nasr remains optimistic of racing an IndyCar after his one-off deal to race for Carlin at St. Petersburg was aborted by the coronavirus pandemic.
The Brazilian's deal to contest the IndyCar season-opener for the team with which he won the 2011 British Formula 3 championship and finished second in GP2 in 2014 was agreed after a promising test showing at Sebring.
But with many more rounds having since fallen by the wayside, including the Detroit street race, the 27-year-old has no guarantees that he will get another opportunity at Carlin this season, while any IndyCar outings will have to work around his regular IMSA SportsCar Championship programme with Action Express Racing.
But speaking to Autosport magazine, 2018 IMSA champion Nasr revealed that he is "thinking way ahead of time" and already thinking about racing on ovals.
PLUS: Why the latest F1 expat to try IndyCar can be a hit
"For now all I have talked with Trevor [Carlin] was to do that first round at St. Pete and I don't know where that's going to lead afterwards," said Nasr, who has also represented Carlin in IndyCar's iRacing Challenge.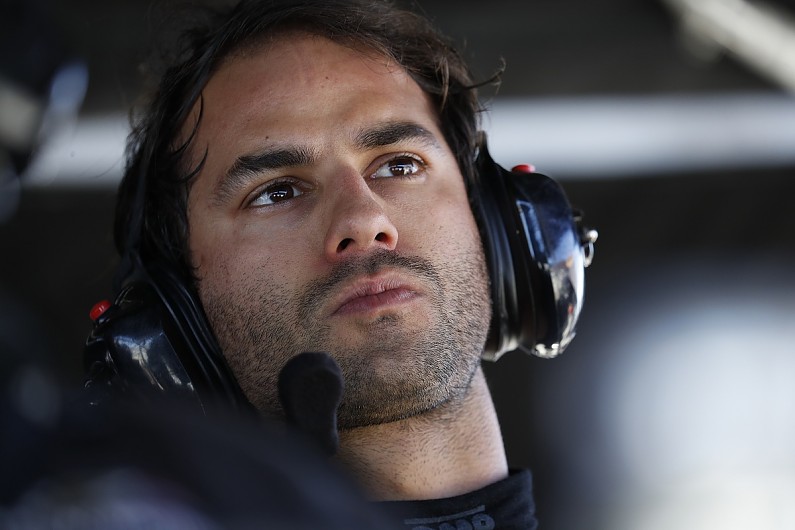 "But if you ask me as a race driver, yes, I do have the intention to be in IndyCar in the future and if that means this year doing more races I don't know, if that's next year I don't know.
"I'm thankful for Trevor giving me the opportunity and I'm just hoping we can keep the good faith and that first race will happen sometime when the world gets into a more neutral situation.
"I'm just waiting for that opportunity to come real again and then we can go racing.
"But just having to that opportunity to test the car and to prove that I could be up there, I think made a lot of people aware what I'm capable of bringing as far as my knowledge and my experience."
Nasr raced for Sauber in the 2015 and '16 seasons but lost his ride after his ninth place finish in the 2016 Brazilian GP ensured that the team would finish ahead of Manor for tenth in the constructors championship.
After sitting out 2017, he moved to IMSA for 2018 with Action Express and duly won the championship at the first attempt, before finishing second in the standings last year.