McLaren will enter the IndyCar Series full-time from 2020 in partnership with Arrow Schmidt Peterson Motorsports, running two Chevrolet-powered cars.
Double CART champion Gil de Ferran will lead the management of the new programme.
McLaren, which last ran a full-season 'works' team in top-line American single-seater racing in 1979, began its current IndyCar foray when it teamed up with Honda and Andretti Autosport for Fernando Alonso's entry into the 2017 Indianapolis 500.
Alonso led 27 laps and was a frontrunner until the engine failed in the closing stages.
But when McLaren and Alonso returned to Indy as a standalone team this year with Chevrolet power, they failed to qualify.
McLaren CEO Zak Brown quickly admitted that going it alone, bar a logistical partnership with Carlin, for that entry had been a mistake, and said his company's long-mooted full IndyCar programme was much more likely to take place in partnership with an established US team.
On Friday a deal with Sam Schmidt and Ric Peterson to create Arrow McLaren Racing SP for 2020 was announced.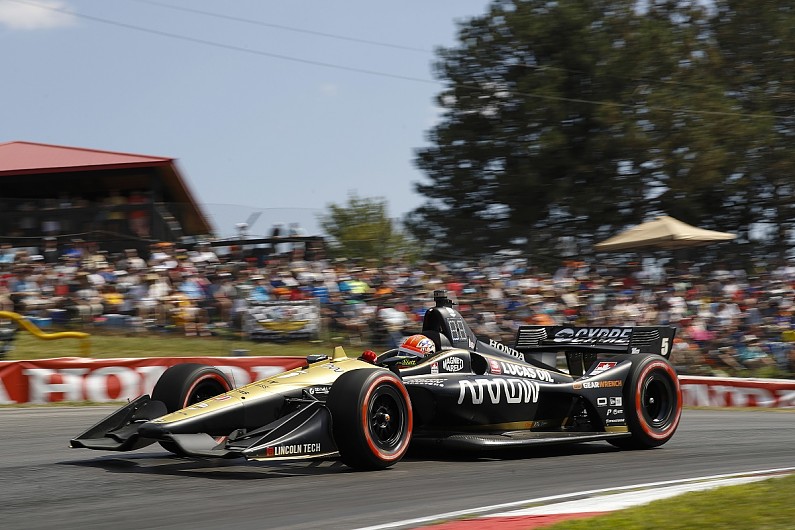 "The partnership will see the infrastructure of Arrow SPM underpin the team's operations, while McLaren adds technical expertise, commercial experience and marketing strength to enable the new entity to perform at the highest competitive level and regularly challenge for wins and the series title," said a McLaren statement.
"Arrow SPM co-founders Sam Schmidt and Ric Peterson continue in their current roles.
"Gil de Ferran, sporting director, McLaren Racing, will lead the McLaren IndyCar programme and involvement in Arrow McLaren Racing SP.
"He will helm a dedicated group from McLaren Racing, independent of the Formula 1 team."
Given McLaren's troubled recent history with Honda in F1, the choice of Chevrolet for IndyCar is not a surprise.
But it is a significant departure for Schmidt and Peterson, who have run Honda power in IndyCar since taking over the remnants of the ill-fated FAZZT squad ahead of the 2011 season.
---
About Schmidt Peterson Motorsports
After Sam Schmidt's driving career was ended by a 2000 crash that left him a paraplegic, he created Sam Schmidt Motorsports to enter the following season's Indy Racing League.
The supporting Indy Pro Series became the team's main focus, with Schmidt taking seven drivers to titles in what turned into Indy Lights.
In 2011 Schmidt took over the FAZZT team for a fully-fledged IndyCar return, and his squad became a frontunner with Simon Pagenaud the following year. It retained that status when James Hinchcliffe was recruited following Pagenaud's 2015 move to Penske.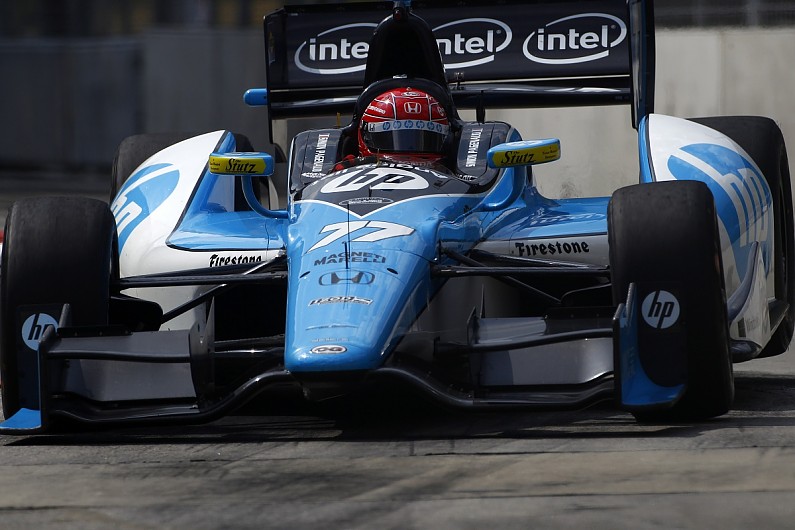 Ric Peterson came on board as a co-owner from 2013, and this year sponsor Arrow Electronics stepped up its role to become a full partner of the team.
A seven-time race-winner, with its most recent victory coming at Iowa with Hinchcliffe last year, SPM's best championship result so far is Pagenaud's fifth in the 2013 drivers' standings.
---
McLaren built a strong legacy in Indycar racing in the 1970s, both as a works team, and through other teams - notably Penske - running McLaren chassis. That era featured 28 race victories for McLarens, including three Indy 500s, and title wins with Roger McCluskey in 1973 and Tom Sneva in '77 (pictured below).
"IndyCar has been part of McLaren since our early years of racing, and the series today provides not only a commercial platform to continue to grow our brand in North America, but competition with some of the best teams in international motorsport," said Brown.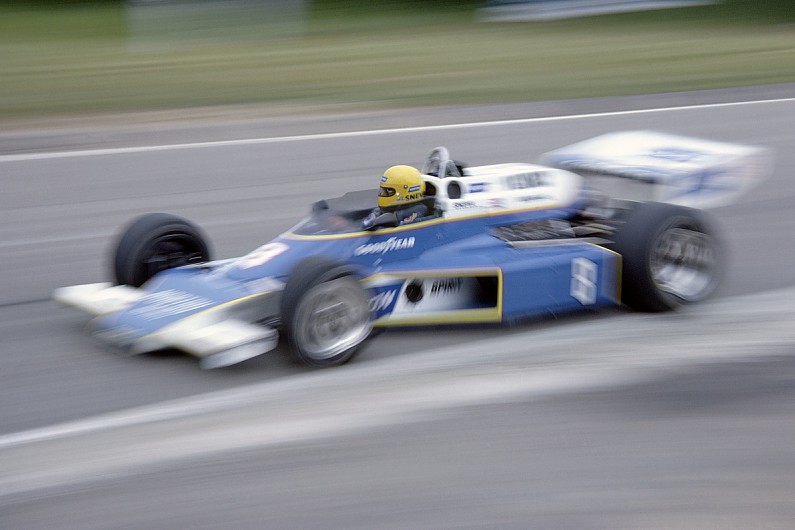 "This team provides McLaren with the right synergy as a strategic partner for our return to the sport.
"Sam Schmidt and Ric Peterson have built a solid foundation and we look forward to working together to take the team to the next level.
"We come to IndyCar in full respect of the sport, our competitors, the fans and the task ahead."
De Ferran, who with Penske won the 2000 and '01 CART Indycar titles and the 2003 Indy 500 before retiring from racing at the end of that season, replaced Eric Boullier as McLaren's sporting director in July last year.
McLaren's hero to zero Indy return so far
"IndyCar is a natural fit for McLaren, given our legacy and determination to succeed at the top levels of international motorsport," said de Ferran.
"Our ambition, over time, is to consistently compete for wins and championships.
"We acknowledge the challenge ahead of us but McLaren is committed to this partnership and to supporting the team as a whole."
The SPM team has won seven races in the current IndyCar era. Its full-time 2019 drivers James Hinchcliffe and Marcus Ericsson are 10th and 15th in the standings at present.
"I'm extremely proud of the team that Ric and I have built and that a legendary brand like McLaren Racing has decided to partner with us to form Arrow McLaren Racing SP to continue our march to the top of IndyCar," said Schmidt.