IndyCar champions Scott Dixon, Will Power and Josef Newgarden believe Ganassi's rookie signing Felix Rosenqvist will be a major threat this season after his impressive debut in St Petersburg.
Rosenqvist outqualified his reigning champion team-mate Dixon to take third on the grid, led the race after a restart pass on Power and eventually finished fourth.
Race winner Newgarden said Rosenqvist will be "very difficult to beat this year.
"He's going to give Scott a run for his money and he's going to give all of us a run for our money.
"We want to see the greatest talent in the world running with us and I think you have one of the best in him. It's going to be tough to beat him.
"I thought he was just about right. He wasn't overzealous, wasn't too aggressive and wasn't too timid.
"He's going to certainly raise CGR's game I think. He's going to push Scott. We kind of already saw that, in my opinion. He's going to really make him work harder."
Power added that he "couldn't see anything" he felt Rosenqvist did wrong in St Petersburg.
"He did a great job all weekend to qualify the way he did and to race the way he did," said Power.
"Very strong in the race, as you would expect."
Rosenqvist won the 2014 Macau Grand Prix and '15 Formula 3 European Championship, is a race winner in Formula E and Indy Lights, and has also competed in the DTM and a wide variety of sportscar series in both GT and prototype machinery.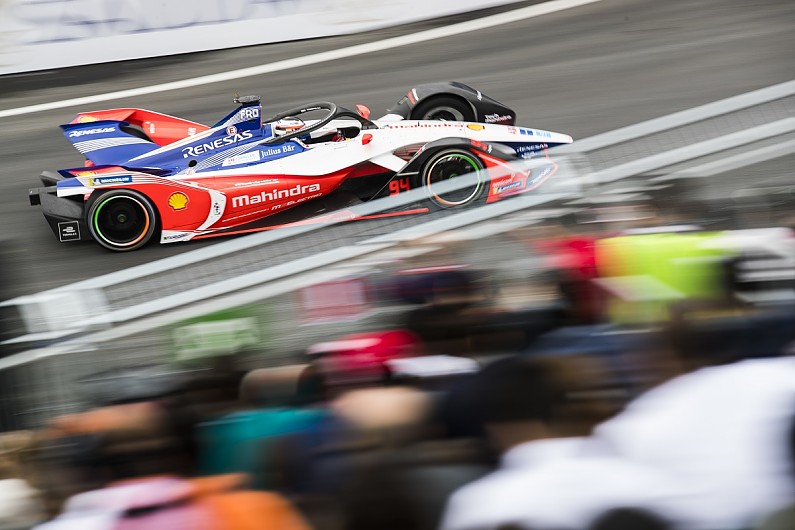 Dixon said that meant Rosenqvist could bring a lot of new ideas to Ganassi.
"The guy has got a ton of experience in so many different cars, so it's been really refreshing, actually, to not be in the same ecosystem and thinking of the same things," said the five-time champion.
"He's kind of thinking outside the box.
"He's a strong guy, very committed and obviously very talented and he's going to be a hell of a fight for the whole year, and it's nice to be working with somebody really close on the speed side."
Rosenqvist believes the level of competition in IndyCar will make him even better.
"I'm humbled by how good these guys are, especially Scott and Will, and racing against these guys you always learn something," he said. "It's good - they keep pushing you forward."
Autosport has produced a standalone special magazine to celebrate our 70th birthday. All current print subscribers will receive a copy for free. To order your copy of the 196-page Autosport 70th Anniversary issue, please go to: autosport.com/autosport70th