IndyCar says it could race at Surfers Paradise on the Gold Coast of Australia in February 2020.
Late last year, Mark Miles - president and CEO of Hulman & Company, the organisation that owns IndyCar - said initial talks with Surfers organisers had been "promising".
Those conversations were prompted by 2018 Indianapolis 500 winner Will Power after he met with Queensland Premier Annastacia Palaszczuk in October, who was then invited IndyCar for discussions.
IndyCar has been cautious in speaking about its attempts to secure an international race recently, and has traditionally avoided firm deadlines, having had its planned Mexico City race fall through last year.
Miles's comments are therefore a departure from its recent strategy.
"We are working hard, and it was made public by the Premier of Queensland in Australia on the possibility of having a return to Surfers Paradise in Queensland on the Gold Coast of Australia," said Miles.
"If that's possible, it could be done for probably February of 2020.
"That's work that is very intensified right now and is something that hopefully might be achieved and finalised in the next couple of months.
"There's a possibility to promote a great event."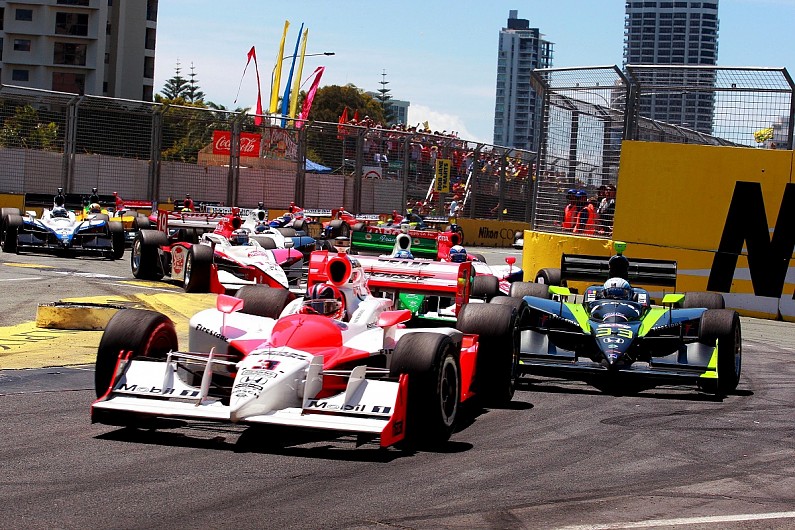 Indycars last raced at Surfers Paradise in 2008 for an end of season non-championship event, fulfilling the defunct Champ Car World Series' contract after it merged with the Indy Racing League in February of that year.
The event ran from 1991-2007 as a round of CART and Champ Car, and - supported by V8 Supercars - the event attracted more than 300,000 fans to the Gold Coast over the course of the four-day event.
IndyCar has previously suggested a new international race would best fit the calendar if it was run in February, prior to the traditional March season opener at St Petersburg.
That desire had previously been considered a stumbling block for a Surfers Paradise race, but it is believed to no longer be a concern.