The McLaren Formula 1 team's 2019 Indianapolis 500 effort will be a "separate team", rather than an affiliation similar fashion to its partnership with Andretti Autosport in '17.
McLaren's first attempt on the Indy 500 with Fernando Alonso came in an Andretti-run car under the McLaren banner, but with the presence of F1 team veteran Neil Oatley in an observer capacity.
The McLaren Racing IndyCar squad is expected to again use some Andretti support in 2019 but will be run with direct McLaren involvement and an expected Chevrolet engine deal.
McLaren CEO Zak Brown denied that the programme could impact the F1 team. "Definitely not, it's a whole separate racing team that will be created," said Brown.
"We're a large racing team with lots of resources, and I'm extremely confident or we would not have entered that we will give maximum effort to F1 and this Indy 500 effort without one compromising the other.
"It's going to be people that aren't currently on our F1 team. It will be built up from relationships that we have. But yes, it will be a new McLaren entry.
"We always had a desire to go as McLaren Racing, last time we did it at such short notice I think it would have been impossible - I think it was six weeks between announcing and racing - and you can't build a race team up that quickly.
"The shareholders and ourselves wanted to go as McLaren Racing, that's why we made the announcement today, to give us sufficient time to bring those resources and people in, to have our own team."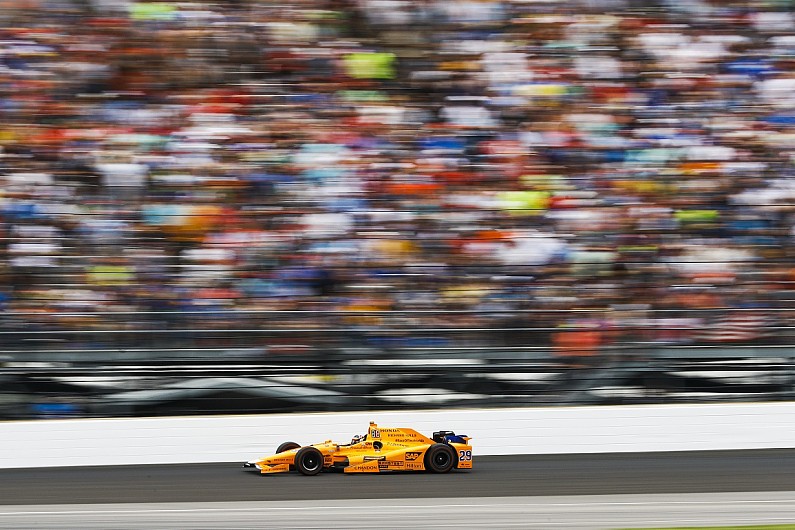 Brown added that McLaren is returning to Indianapolis with the target of victory, which would complete Fernando Alonso's Triple Crown bid.
"Our commitment to Fernando and ourselves is that we are going to give him and ourselves every chance to be competitive, and we're going there with every chance of trying to win the race," said Brown.
"So equipment, testing, personnel, all those will be of the highest calibre to have the best chances possible for Fernando to try and drink the milk."
Asked if it could be a two-car effort he said: "I don't think I'm going to comment on that at this moment."
But Brown did concede that it would be a useful precursor to a full-time IndyCar programme in the future.
"Certainly we'll be in a position where we're there with the equipment, people, resources, so it certainly gives you a head start if ultimately we decide to do a full time entry.
"IndyCar as a series is attractive to McLaren Racing.
"We have big ambitions, first and foremost to get back to winning World Championships, and winning F1 races, but we think the IndyCar series, the market which is races in, how they go motor racing, is of interest to McLaren.
"It's something that from a longer term point of view continues to be under review, and which certainly I'd like to see us a full-time entry in the future."