Schmidt Peterson Motorsport's star Le Mans-winning engineer signing Leena Gade has split with the team after just five IndyCar races, Autosport has learned.
Gade, who achieved three Le Mans 24 Hour victories as an Audi race engineer, joined SPM in January, replacing the Ed Carpenter Racing-bound Allen McDonald as James Hinchcliffe's race engineer.
Hinchcliffe lies fifth in the championship at present, while SPM has become arguably Honda's leading IndyCar team under the technical directorship of Todd Malloy, and with the arrival of Robert Wickens as Hinchcliffe's team-mate.
But Hinchcliffe is going to take a huge hit in the championship standings having failed to qualify for this weekend's Indianapolis 500, which is worth double points, and it has now emerged that Gade is leaving.
Asked to comment on the split with Gade, the team stated: "After many ongoing conversations and the decision that the relationship was not conducive for either party, the agreement was made to part ways with one of our lead race engineers, Leena Gade.
"Everyone at Schmidt Peterson Motorsports wishes nothing but the absolute best for Leena."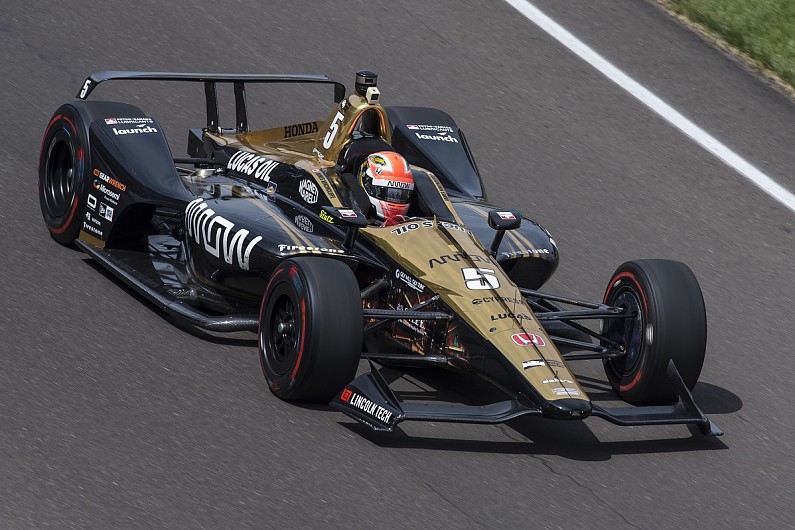 Gade added: "It's been an honour to work with the guys and girls in the Verizon IndyCar Series and especially all members of Schmidt Peterson Motorsports.
"The team at SPM are a dedicated bunch of incredibly motivated and talented individuals.
"With our different backgrounds in motorsport, it was like two differing worlds working towards the creation of a strong base for a young, dynamic team, and in this situation, the two worlds didn't quite work out.
"I wish everyone at Schmidt Peterson Motorsports the very best in all their endeavours and for success this season at both the Indy 500 and in the championship.
"It has been a privilege to work with everyone at this team."
Malloy is expected to take over Gade's role while a full-time race engineer replacement is sought.