IndyCar has revealed the specifications of its new engine that will be introduced for the 2021 season, which will be capable of producing over 900bhp.
Honda and Chevrolet have produced 2.2-litre twin-turbo V6 engines since 2012, capable of a maximum output of 750bhp, and IndyCar admitted it was likely to follow a similar path with its future engine regulations.
It has now confirmed that new engines will produce more than 900bhp when combined with push-to-pass, after an upgrade to 2.4-litres while retaining a twin-turbocharged V6 layout.
IndyCar, which hired a new engine development boss earlier this year, will begin testing the engine in the summer of 2020 ahead of its introduction the following season.
The new engine is part of IndyCar's push to find a third manufacturer, although president of competition and operations Jay Frye says no new OEM is imminent.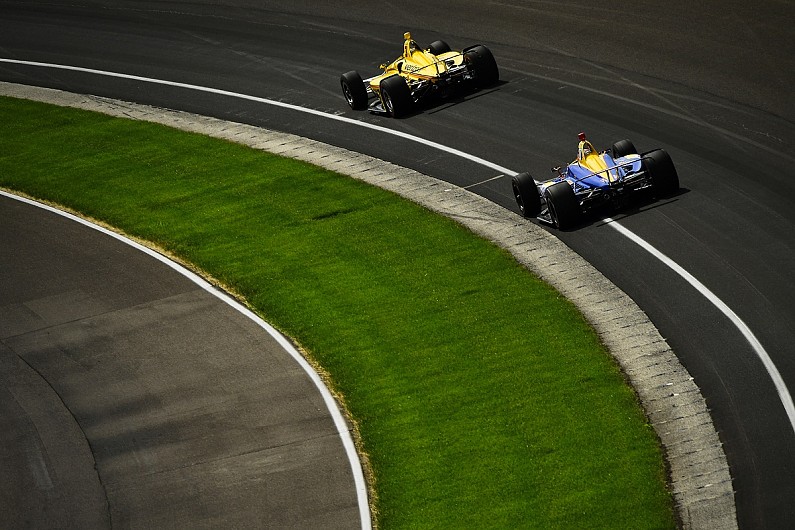 "We've talked with a lot of key executives and asked for their opinions," he said, "and they've all said this is a very relevant platform to what they're doing.
"No announcements of additional manufacturers are imminent, but it feels like we're on a good path."
Honda had been keen to have engine development opened up again, having felt it had maximised the 2012-spec engine regulations.
Art St Cyr, president of Honda Performance Development, said the engines will be an "interesting" challenge for the manufacturers.
"The new IndyCar engine formula should be exciting for the fans and an interesting technical challenge," he said.
"While the overall architecture remains similar to the current engine, the increased displacement will bring many changes, including a notable increase in power that should please all fans of the sport.
"In addition, it provides our designers and engineers with an opportunity for significant development, which is a challenge we welcome at Honda."
Chevrolet added that the engine "will continue to showcase relevant technologies that we incorporate in our production engines".
"The opportunity to transfer learnings in performance, reliability and efficiency between the racetrack and the showroom is very important to Chevrolet," said Jim Campbell, General Motors' US vice president of performance vehicles and motorsport.
Autosport revealed that Cosworth was interested in creating engines for IndyCar.
But IndyCar also previously told Autosport that a third manufacturer would need to make plans to enter clear by the summer of 2018 in order to join for the '20 season.