IndyCar wants to end the "random" elements of its races for 2018 and ensure "purity" by changing the rules regarding pitting under full-course yellow cautions.
Until now IndyCar has closed the pits under a full-course yellow and drivers who had stopped just before can vault to the front when the leaders pit after the caution ended.
Jay Frye, president of competition and operations at IndyCar, told Autosport the current format is too confusing and random.
"Every off-season we look at what we did in the prior season and examine what we can do better," he said.
"We check out what technology is out there for 2018 that maybe wasn't there going into '17, and figure out how that might help what we're currently doing.
"Closing the pits under yellow falls under that discussion topic.
"Anything we can do to make track position and running order less random, the better.
"We owe it to our teams, drivers and our fans to come up with a solution that doesn't randomise things, doesn't leave people asking questions and wondering what just happened."
Frye added that he would be attending this weekend's Formula 1 US Grand Prix to see if there is any transferable technology, as opening the pits under caution could create safety risks for drivers and team members.
"There's the purity of the event to consider, and also the safety component to consider," said Frye.
"Can we have a sort of hybrid procedure going forward, so pit closures aren't automatic?
"Can there be times when we don't close the pits, and times when we do?
"Maybe we do it differently according to the type of venue. Some of our limitations have been imposed by the diversity of the series' tracks.
"When we go to street courses, there are certain things we can't do. Timelines on city streets or runways can become an issue.
"But we are looking at different technology to see if we can find a solution."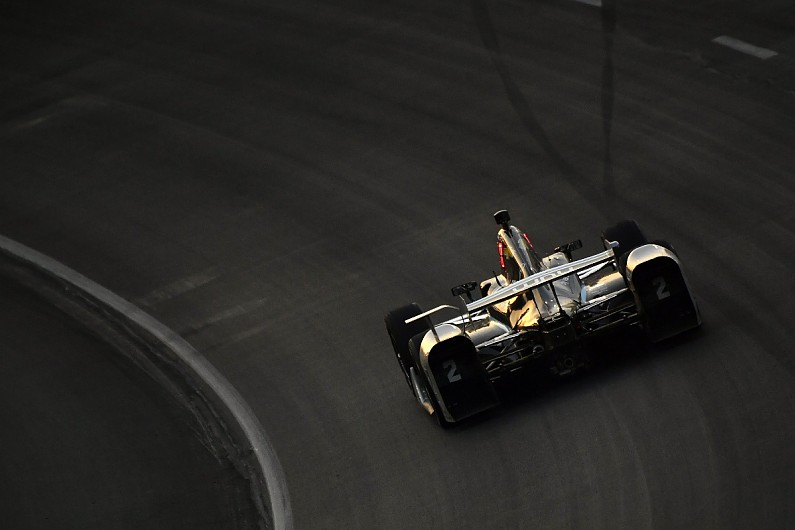 Oval qualifying could change
Penske drivers Josef Newgarden and Will Power have both described IndyCar's current oval qualifying format as unfair, and Frye confirms it could potentially change.
IndyCar draws names out of a hat in order to set the running order of the one-by-one qualifying at all races outside of the Indianapolis 500.
Newgarden had said he would speak to Frye regarding its inherent unfairness to reward drivers who run later.
Frye says the format is under discussion and will "probably" change for 2018.
"We're definitely looking at it, again to remove this random element in a race weekend," he said.
"As you'd imagine, there's probably five or six legitimate ways of doing it differently - practice speeds, going in reverse order of points, and so on - and we're looking at several different options.
"Over the course of five or six events, the odds are that the order selection will shake out - good draw, bad draw - but it may not.
"I'm a big proponent of procedures and processes, and the less randomness the better."