Robert Wickens will leave the Mercedes DTM team to race for Schmidt Peterson Motorsport in IndyCar for the 2018 season.
Wickens had been looking to move to IndyCar after Mercedes confirmed it would quit the DTM at the end of 2018.
He had been on the radar for Schmidt Peterson for some time, having undertaken a 'ride swap' earlier this year with his DTM car and childhood friend James Hinchcliffe's Dallara-Honda.

Visa issues for Mikhail Aleshin later in the year then led to a surprise practice run at Road America for Wickens, and he almost made an early debut in place of Esteban Gutierrez after the Mexican crashed in Toronto qualifying.

Wickens will instead make his maiden IndyCar start in 2018, with Hinchcliffe expected to be confirmed as his team-mate.
"Until this season, I'd never really considered leaving Mercedes or the DTM," said Wickens.
"I can't thank Mercedes enough for the last six years and wish them the best of luck for the future - it's probably been the best six years of my life.
"I've had a lot of ups and downs on the way but have never had so much support from a team before.
"It's been an honour to represent the brand and maybe it's not the last time."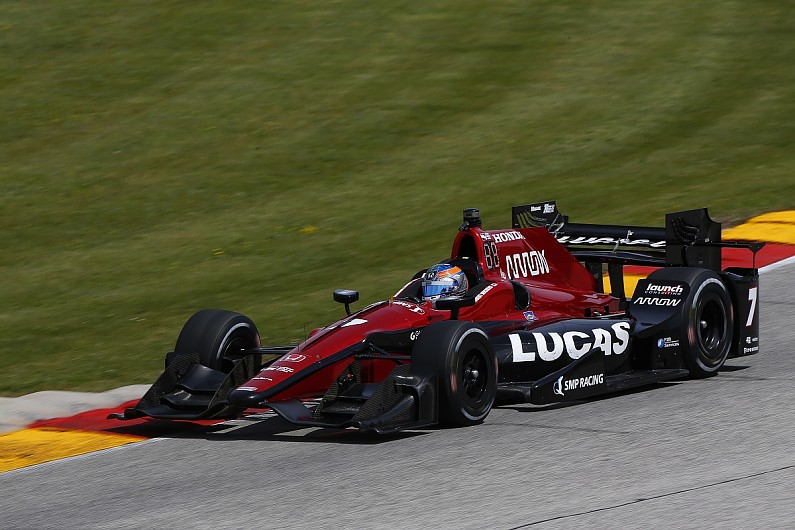 In an announcement made by Mercedes, the manufacturer said "the opportunity to move came at exactly the right time" for Wickens, following its decision to withdraw from the DTM.
Mercedes DTM boss Ulrich Fritz said: "It's obviously a big pity that Rob is leaving us. We're losing both a great driver and a terrific person.
"Rob has been an important member of our team over the past six years.
"Although his departure obviously makes us feel sad, we are, nevertheless, pleased for him.
"The IndyCar series will definitely be a great experience for Rob, and I'm sure he will put his stamp on this series as well."
Wickens added: "It's going to be a very steep learning curve. A lot of things will be completely new to me. I've never driven on an oval before.
"As everyone knows, I haven't been driving formula cars over the last six years since I've been in DTM, so I have to get up to speed very quickly but am looking forward to the new challenge."
Wickens in the DTM 2012-2017
Starts: 84
Wins: 6
Poles: 5
Podiums: 15
Best championship position: 4th (2016)