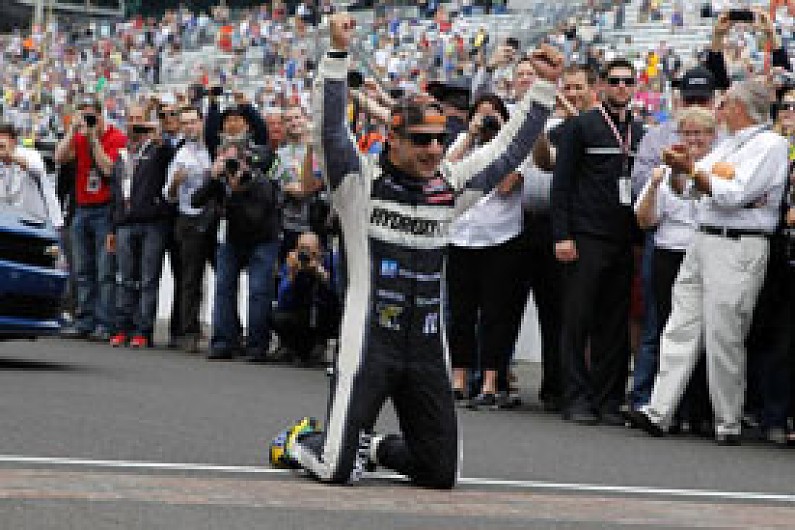 Tony Kanaan insists he is under no illusions about the expectations associated with replacing Dario Franchitti in Ganassi's storied #10 IndyCar entry.
Kanaan was initially signed by the team to drive its #8 entry alongside Charlie Kimball, but was promoted onto Ganassi's front line alongside Scott Dixon after Franchitti was forced to retire upon medical advice.
When asked by AUTOSPORT about the pressure of inheriting the torch from a driver as successful as Franchitti, Kanaan said that both he and the team have set the bar high.

Opinion: Franchitti has matched his heroes
"The expectations are the highest possible, not just from me but from my boss and everybody else," said the Indianapolis 500 winner.
"The team [and] the results speak for themselves, and it's almost like you can't avoid it [the pressure].
"I don't have a problem. I'm in a very good place, and I am extremely confident in my capabilities.
"I've just got to work and try to find out what's good for me and go forward.
"What worked for Dario sometimes is not going to work for me in the car."
While conceding the #10 Ganassi entry offers no place to hide, Kanaan believes the pressure of needing to maximise good equipment is preferable to the very different stresses of recent seasons.
"I kind of like this type of pressure," he said.
"I worked extremely hard with Jimmy [Vasser] and the [KV] team just to survive, and it's nice to wake up and not have to worry about some of the stuff that I had to over the past three years.
"It definitely gives me better peace of mind to just be able to think about the race car."