Twenty years ago last week a horrific crash in the closing laps of the Toronto Indycar race claimed the lives of series rookie Jeff Krosnoff and marshal Gary Avrin.
For those close to Krosnoff, July 14 1996 bore an obvious parallel with the death of Roland Ratzenberger at Imola a couple of years earlier. Both had raced extensively in Japan, honing their talents while hoping to find a way back to the mainstream.
Each had finally been able to make the next step up - in Ratzenberger's case to Formula 1, and for Krosnoff to Indycar. And having achieved their dreams, both were robbed of the chance to show how good they really were.
"It was kind of sad," says Eddie Irvine, a team-mate to both drivers. "It was the same as the Ratzy thing. No sooner had Jeff made it to where he really wanted to get to than he got killed. And they were probably two of the most driven guys to get to where they wanted to get to."
Krosnoff might have been a rookie in Indycar, but he had raced in the Japanese Formula 3000 series for seven years, going wheel to wheel with several drivers who would have long and successful F1 careers, and he had very nearly won the Le Mans 24 Hours. He was a class act.
"He had a very competitive instinct," says Johnny Herbert. "He was always trustworthy, whenever you were side by side; he had a brain in him. But the main thing was the fun factor outside the racing arena - you could talk to him, and not just about understeer and oversteer."
Mika Salo, who raced against Krosnoff before reaching F1, recalls his work ethic in Japan. "He was a hard-working guy, he worked a lot on his racing," says Salo. "He wasn't like the rest of us, having fun and partying on the side. He was just concentrating on his job. He was probably too intelligent for that group of us in Japan!
"It's hard to say how good he was, because he was not in a good team, and he never had a chance to show what he could do."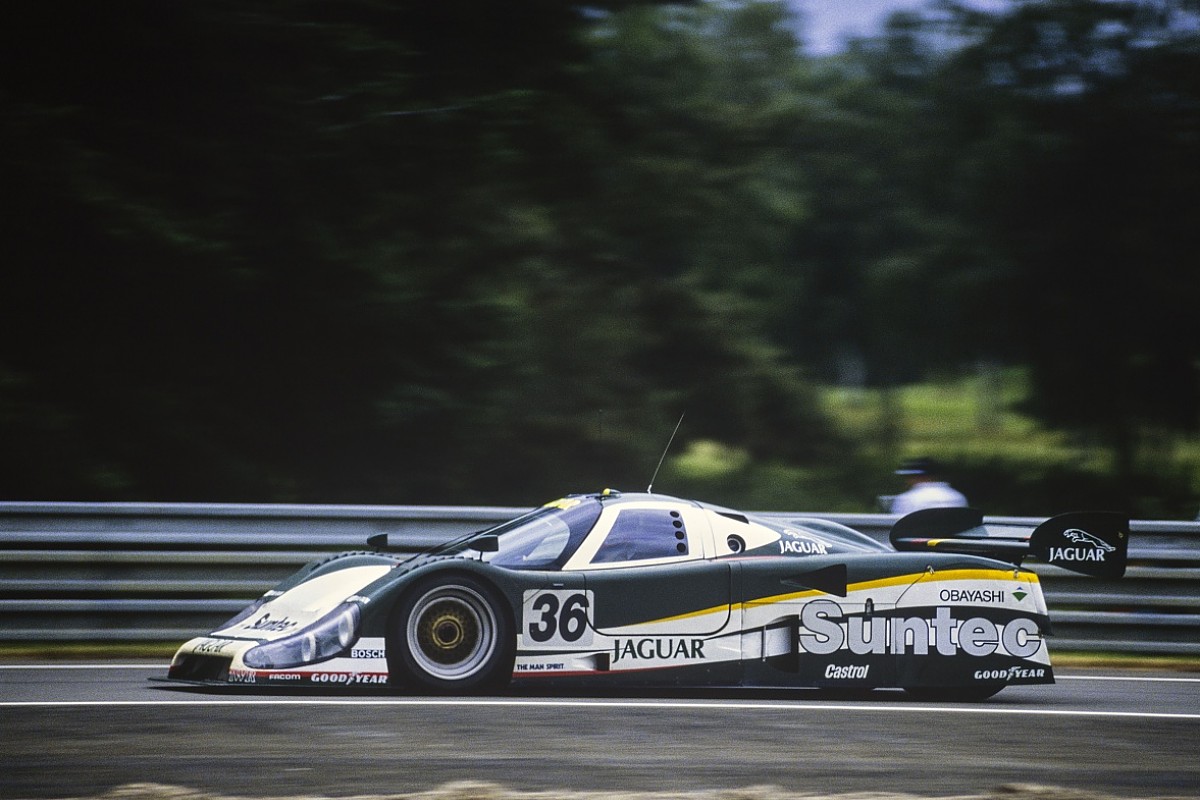 Born in Oklahoma in 1964, Jeffrey John Krosnoff grew up in California. Early visits to the Long Beach Grand Prix with his plastic-surgeon father instilled a passion for Formula 1 in the youngster, and after a Jim Russell course he competed in the school series in 1983, winning seven races and a rookie award named after Gilles Villeneuve.
Over the next few seasons he raced in Formula Mazda while finding time to complete a psychology degree at the University of California, Los Angeles. By 1987 he was in Formula Atlantic, and then he moved into the Sports Car Club of America's very competitive RaceTruck Challenge series.
It was through winning races in a works Nissan pick-up that an extraordinary opportunity arrived. A Japanese sponsor was looking for a young American to race in its home country, and Krosnoff was invited over for a test. He thought he was going to try a Formula 3 car, but when he arrived it was an F3000 Lola.
He got the job, and so his Japanese adventure began in 1989. He was up against veteran local heroes who had raced for two decades, and visiting Europeans who had enjoyed extensive FIA F3000 careers - and several of them had also raced or tested F1 cars.
He proved to be a fast learner, and over the next few years he gained the respect of his colleagues on and off the track, although he never actually won an F3000 race.
"When I arrived in Japan he was the first person to come over and introduce himself," says Irvine. "He was just a super-friendly, really outgoing guy."
"Japan was a big university for us, it was the campus," says Jacques Villeneuve, who raced in F3 in 1992. "It was a special time, with Ratzenberger, Tom Kristensen, Irvine... We were all a group, and I was probably the youngest one there, and I had all these big brothers looking after me. And Jeff was one of them. He was a great guy, always fun to be around. He was very open."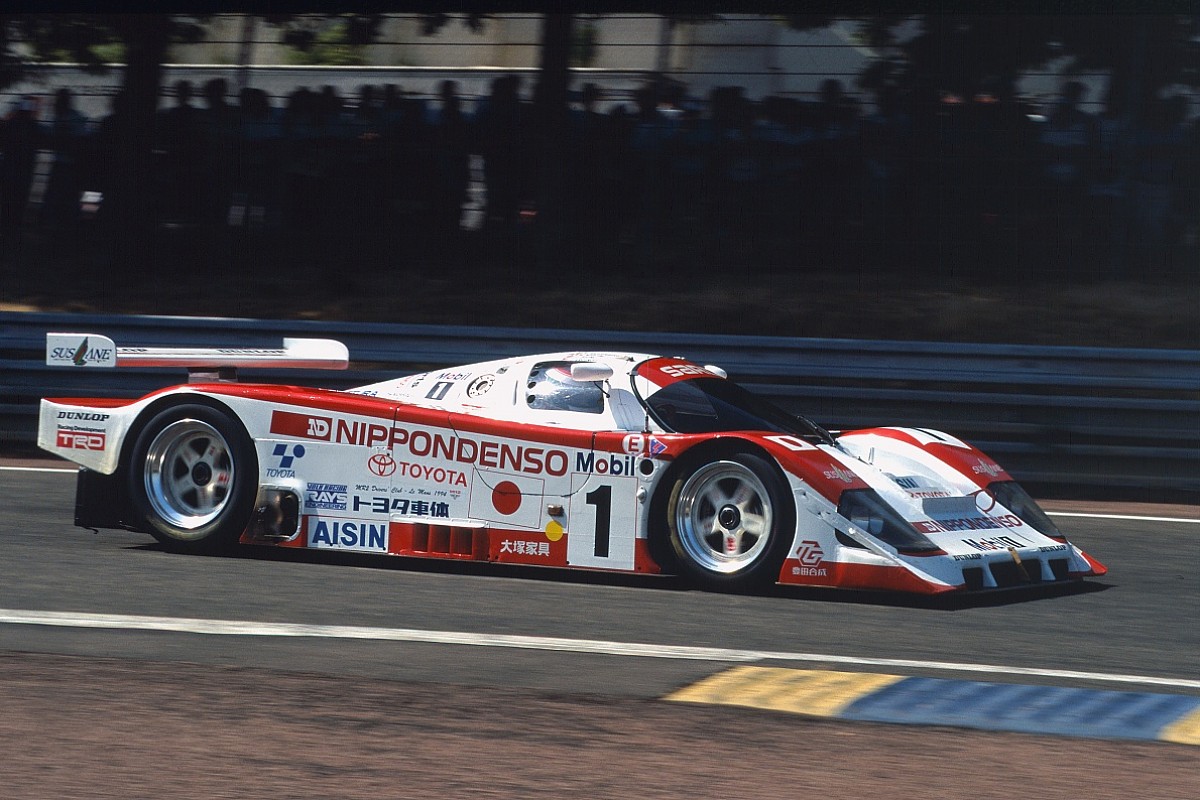 In 1991 a sponsor signed a deal with Tom Walkinshaw to run a Jaguar XJR-11 in the Japanese sportscar series for Krosnoff and Mauro Martini. The turbocharged machine was not competitive, but the arrangement included a Le Mans V12 entry, with David Leslie as the third driver.
Jeff set the fastest race lap of any of the 12 TWR works drivers before the car's retirement, and later he impressed when he drove Ross Brawn's iconic XJR-14 in the Japanese season finale at Sugo.
A second outing at Le Mans in 1994 nearly resulted in victory. Krosnoff was due to share the SARD team's Toyota 94C-V with Martini and team regular Ratzenberger, but after the San Marino Grand Prix tragedy Irvine took Ratzenberger's seat.
The trio were on course for the Japanese marque's first win in the 24 Hours when the gear linkage failed with 90 minutes to go. Somehow Krosnoff managed to get the car going again, and they finished a frustrated second.
"He was quick and he didn't make mistakes," says Irvine. "That's what you need at Le Mans. He was a real team player."
By 1995 Krosnoff was treading water in F3000, while former rivals Irvine, Salo and Heinz-Harald Frentzen had graduated to F1. He accepted that he had little chance of following them, having aroused zero interest when he tried to talk to visiting team bosses at previous Japanese GPs.
Indycar, then going through its CART golden era, appeared to be equally out of reach, but then his efforts began to pay dividends. That winter he tested for the Ganassi and Arciero-Wells teams, impressing the latter sufficiently to land a drive for 1996. At 31 he was finally coming home, and to a team based in California.
The drawback was that car owner Cal Wells had agreed a deal to run the brand-new Toyota engine in Krosnoff's Reynard, and the only benchmark was the works All American Racers Eagle-Toyota of Juan Fangio II. It was always going to be a challenging season given that the engine was at the start of its development curve.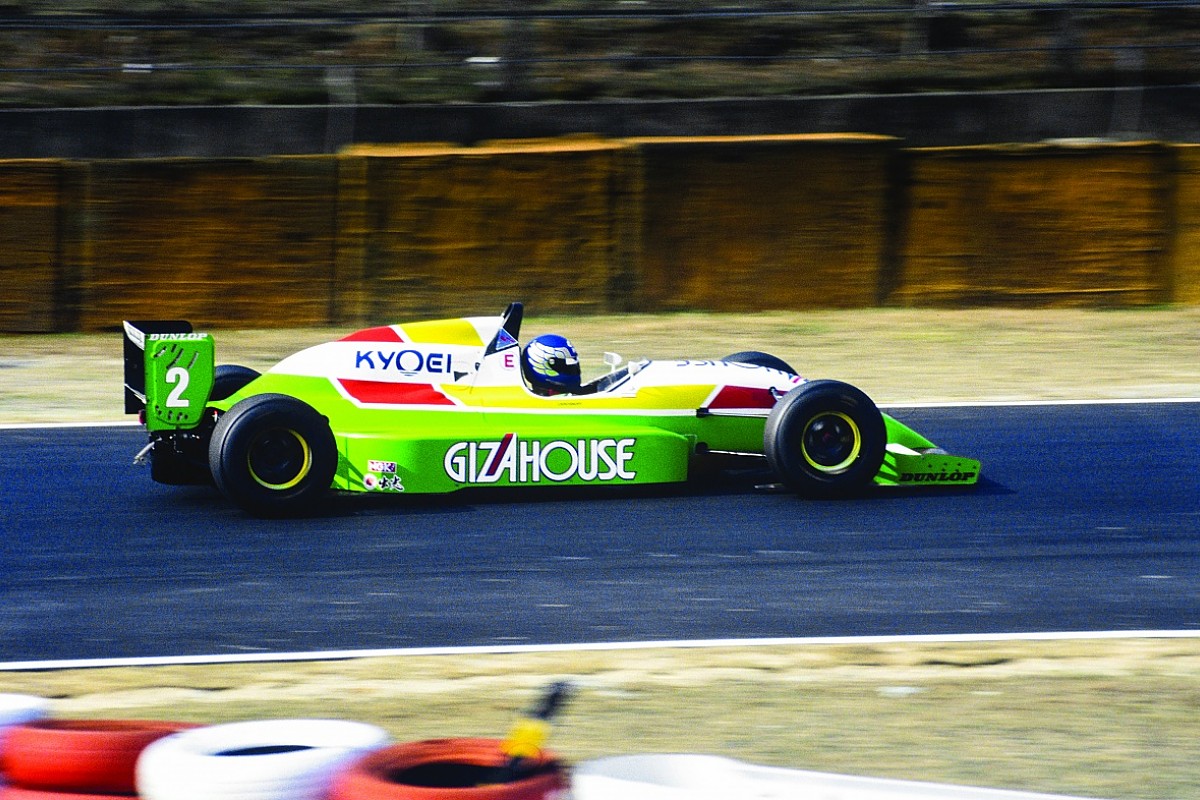 "Jeff acquitted himself very well," recalls Arciero-Wells engineer and former McLaren designer Gordon Coppuck. "He gave us confidence that he would develop rather quicker than the engine! His feedback was very good. All that we were really able to do was compare his performance with Fangio's."
Inevitably, Krosnoff qualified towards the back of the field, and four engine-related retirements in the first six races showed what a challenge he faced.
"He was learning oval racing as well, so it was a big chunk of responsibility for that stage of his career," adds Coppuck. "I was very impressed with his ability to communicate and not lose his rag with some of the disappointments. He had the team around him, everyone was behind him and understood that he was in a difficult position. He encouraged everyone to be as committed as he was to making the project work."
By the 11th race of the season in Toronto things were starting to come together. Krosnoff qualified 20th of 28 - his best result so far and a place ahead of series veteran Stefan Johansson.
"We sat in the same car around the parade lap before the start of that race," says Johansson, "just bullshitting and joking and laughing, like mates. He was a really funny guy. He was doing a very good job. His car wasn't great and they had the Toyota engine, which wasn't super-competitive."
In the race Krosnoff ran strongly in the midfield and after a late restart he found himself behind Johansson and Emerson Fittipaldi. At the end of the long back straight Krosnoff attempted to pass just as Johansson jinked to the right.
"I tried to outbrake Emerson and I dove on the inside of him," Johansson recalls. "Jeff had already made his move, but you're focused on the guy in front. There wasn't enough room for all the cars in the end when we got to the braking area."
There was heavy contact and Krosnoff's car spiralled into the debris fencing on the right, striking a tree that was just behind it and then a lamppost that stood between the concrete wall and the fence. The terrible double impact split the engine from the chassis, before the wreckage spilled back onto the track.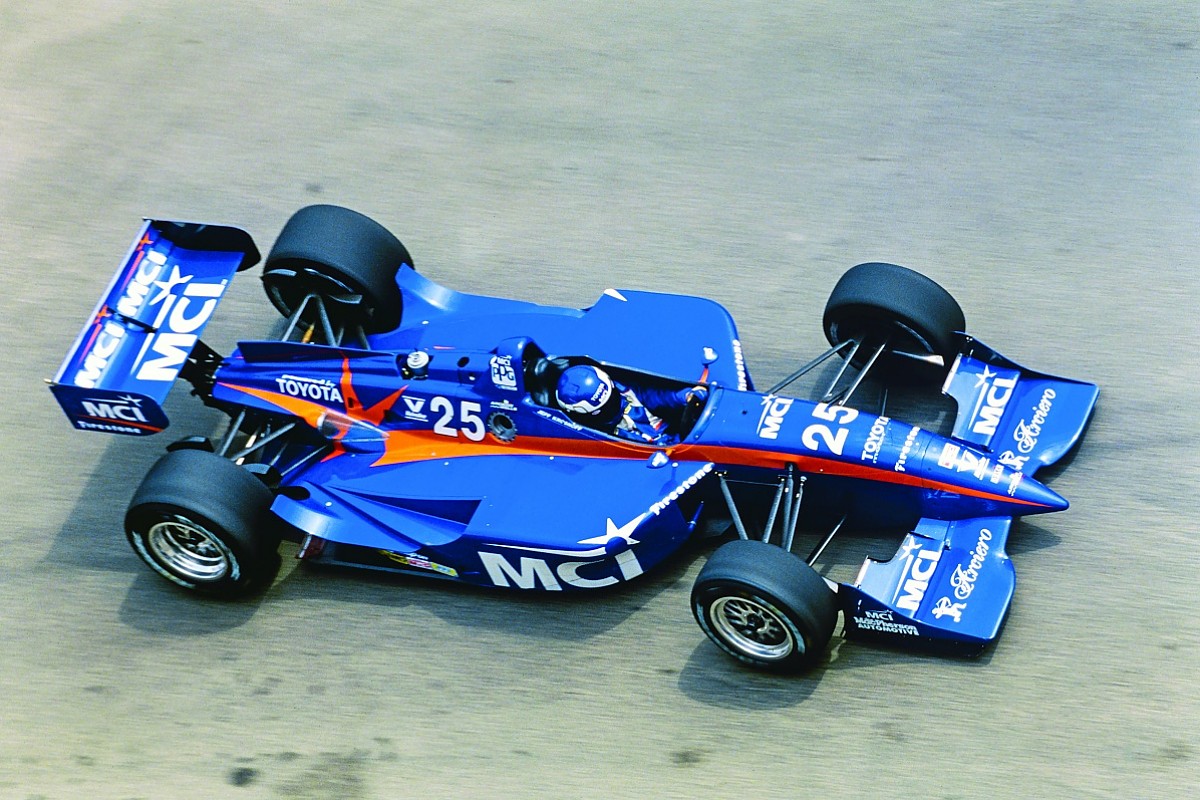 Despite the best efforts of the rescue team, Krosnoff stood no chance. Sadly, Gary Avrin, a 44-year-old marshal from Calgary who was struck by the Reynard, also lost his life.
"What I remember is the engine from his car landed right in front of me," says Johansson. "Had it landed a few feet further back it would have been on top of me. It was one of the lowest points of my career.
"It was just bad circumstances that made it happen. It's a painful thing, so I've tried to erase it from my memory as much as I can. It was very difficult at the time. You have a defence mechanism; you go into a little bubble."
What could Krosnoff have achieved had he been given more time to develop as an Indycar driver?
"It's really difficult to answer that because he never had the equipment to show his potential," says Coppuck. "The results were definitely not a reflection on Jeff."
Johansson: "He was a great person, a great human being, a cool guy, and super-well-respected by everybody. And a tough competitor, fast but fair, just like a real racing driver should be. He was just on the cusp; the next year was going to be his breakout year, I think. He would have been very strong."
Krosnoff's motto was 'stay hungry'. On that Toronto weekend he made a comment in a team press release that neatly summed up his philosophy.
"I've said many times this season that in racing you should be doing one of two things, winning or improving. If you're doing that, then you're doing your job."