Rick Mears surprised the world when he announced at Penske Racing's Christmas party in Reading, Pennsylvania on 10 December that he was retiring from racing.
"It was very tough to get the words out," commented Mears. "I really had to struggle to say it.
"I wanted to say it there to let the team be the first to know. The team is basically your family and I wanted to let everybody hear it together so it didn't leak down and pass from one to another. But that didn't make it any easier. It was very difficult to get the words out.
"Once I had said it, I felt a big weight was off me. You always have a little bit of doubt, but it felt very good to have said it. You know, phew, relief!"
Mears celebrated his 41st birthday a week before announcing his retirement. In what must surely be a record in motor racing, Rick drove for Penske for 15 unstinting years.
He won three races in 1978, his first year with the team, as a third-string driver beside Bobby Unser and Mario Andretti. The following year Mears won the Indianapolis 500 and the inaugural CART championship. He won two more championships and a total of 29 Indycar races, including a record-equalling four Indy 500s (adding wins in 1984, 88 - below - and 91 to his first in 1979). His last win came in the 1991 Michigan 500.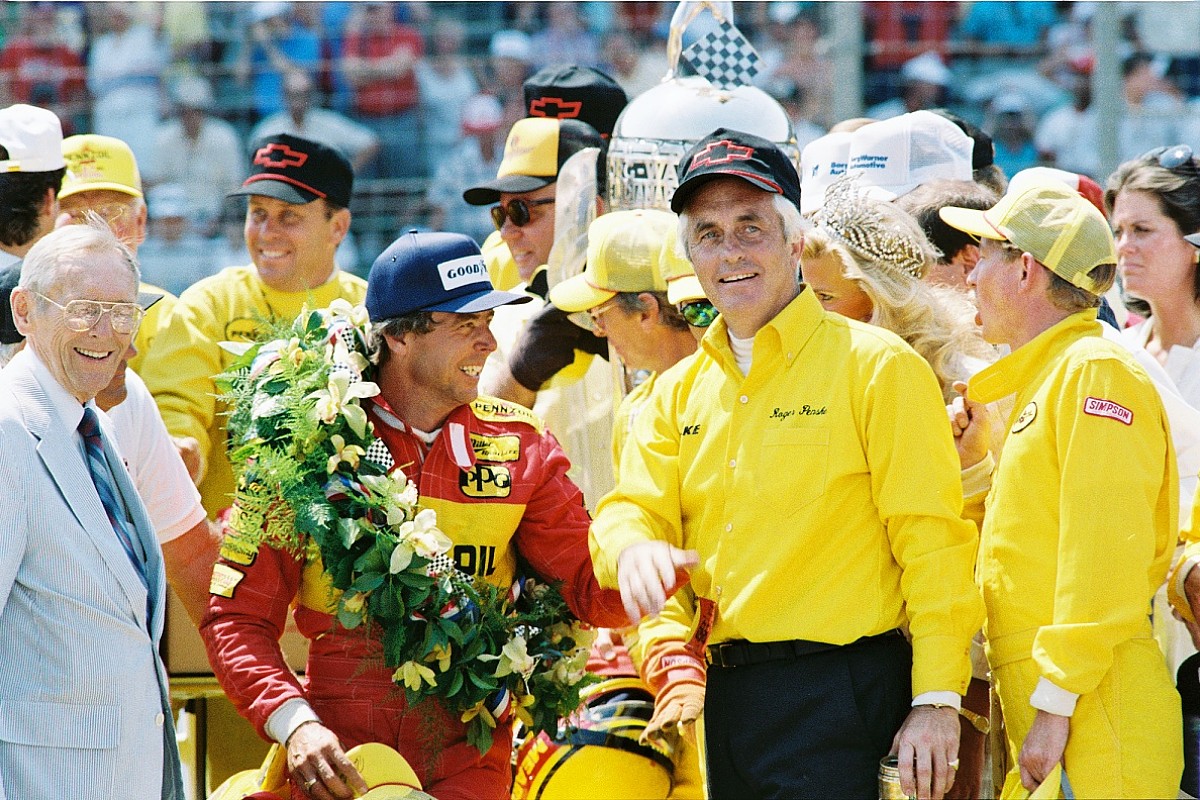 As well as being tied with AJ Foyt and Al Unser for the most wins at Indy, Mears is fifth [and 13th, as of 2020] in Indycar's all-time winners' list behind Foyt, Mario Andretti, and Al and Bobby Unser. He also won more races than any other driver during the 1980s - 20 versus Bobby Rahal's 19.
Rick broke his right wrist in an accident during practice at Indianapolis in May [1992]. A water pipe came apart as he drove into Turn 1, spraying coolant on to the car's right rear tyre. The car spun uncontrollably, flipping upside down after hitting the wall.
Two days later, with a brace on his wrist, Rick was back on the track in another car. Despite considerable pain he qualified for the 500 the next day, ninth fastest. In the race, Mears was eliminated in an accident with Jim Crawford.
"If you don't enjoy it anymore you won't put out the effort that should be put out and that's not fair to the team or sponsors or myself or anyone else. I realised I was getting to that stage" Rick Mears
The wrist injury kept Rick from racing at the next weekend's Detroit GP and eventually compelled him to pull out of the Michigan 500 in early August. That was to be his last race as he underwent an operation to properly fix the broken bones in his forearm and was a spectator for the rest of the season. Mears explained that those few months enabled him to make the decision to retire," he says.
"If I had been running all year and thinking about it in and out of the car, it would have been more difficult because it wouldn't have allowed me to see the things that happened which helped make the decision.
"By not running those races but going to the races and working with the team, I found myself enjoying watching and helping with the car, doing whatever I could. I did not miss being on the track as much as I should have. There have been a lot of little indicators in making the decision to retire and that was one.
"I know some people will think the crashes at Indianapolis were the reason for my retiring but they weren't. They helped make the decision but they weren't the cause. It's been a process. I had started to kick it around even before Indy. I guess even before the season began, I was starting to think about."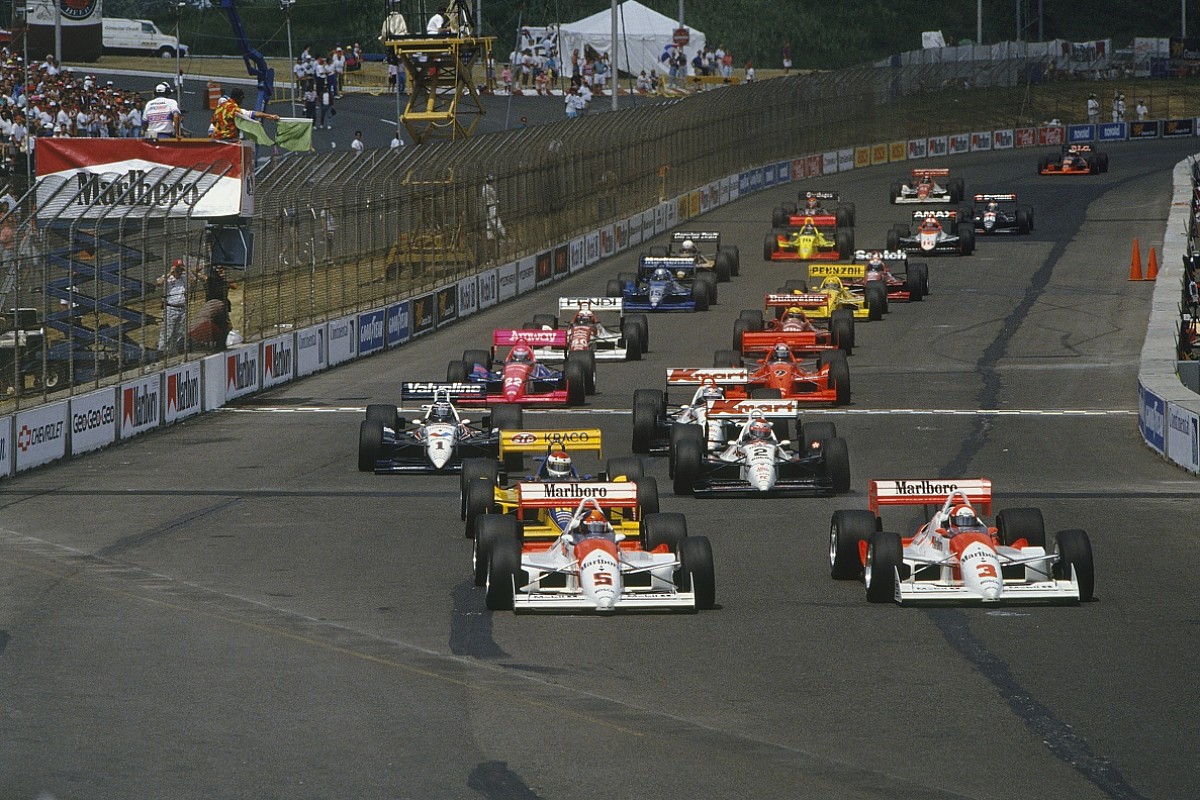 Mears says he always wanted to retire at the right moment, when he believed he had lost the absolute commitment required.
"When I first started racing, not just Indycars, you would see guys hanging on and hanging on. I made a promise to myself that I would never do that," he says. "I never wanted to get to the point that somebody else would have to take me aside and tell me it was time to stop.
"The other thing was that if I got to a point where I didn't enjoy it and it was no longer fun, then I wouldn't do it anymore. I got into racing for fun and if you don't enjoy it anymore you won't put out the effort that should be put out. And that's not fair to the team or sponsors or myself or anyone else. So I realised I was getting to that stage.
"I still enjoyed it but I didn't enjoy it quite like I used to. It was still fun, but not enough fun. You've gotta try to get the fire lit and you shouldn't have to do that. You don't concentrate and stay on top of things enough. And that's when you make mistakes.
"I had caught myself getting a little like that. Not to where I made mistakes but to where I wasn't where I wanted to be or should be on the race track. I was maybe getting a little closer to things than I wanted to because I didn't stay on top of things. I wasn't as gung-ho about it, not as interested.
"The lay-off gave me time to think about it, time to be away from racing and see how much I missed it. I wanted to give it plenty of time to make sure I made the right decision. And it was right. I would've liked to have ended it on a little better note, but it worked out well because it gave me time to think about it."
Rick says he had no doubts about his retirement. He insists he won't unretire like a number of other drivers have done, including team-mate Emerson Fittipaldi.
"I have no doubts," he grins. "I'm just not interested enough in racing anymore."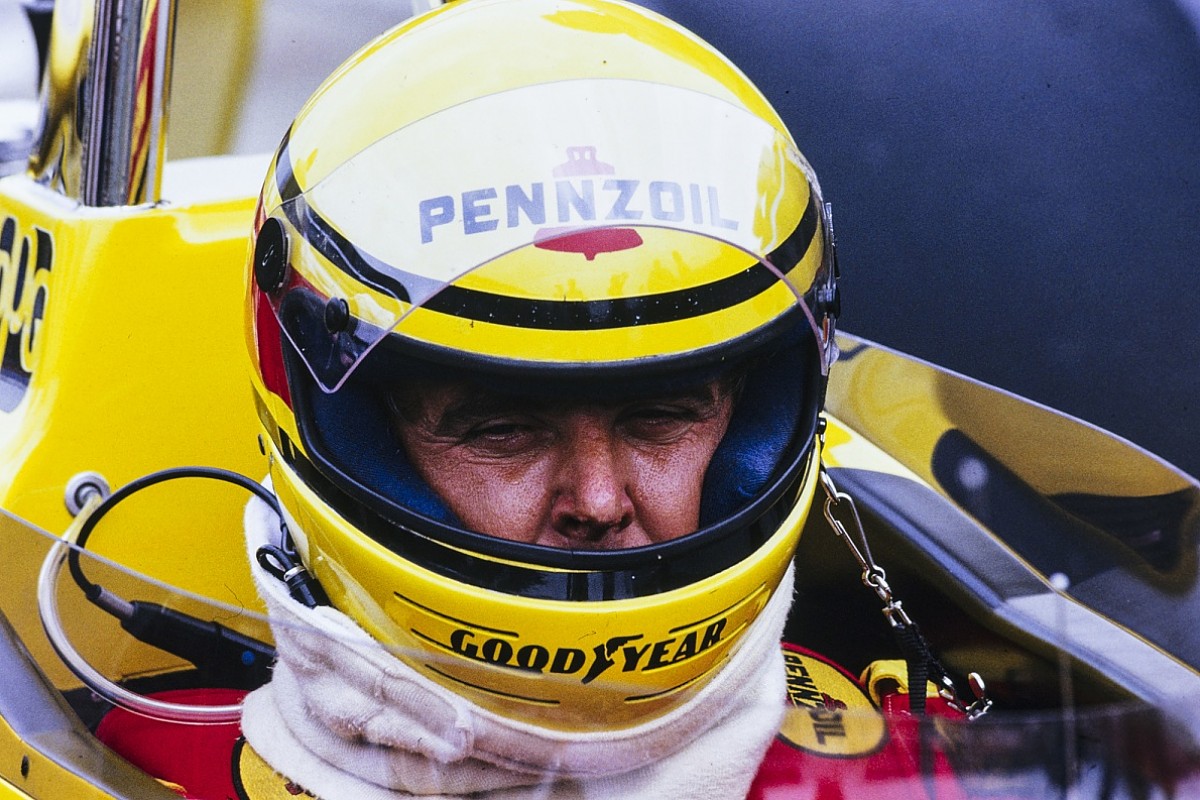 Mears says the thing he will miss about racing is the feel of driving, sliding the car on the limit.
"I'll miss it without a doubt," he says. "One thing about the decision of never coming back is knowing I'll never get that feeling of running out on the edge of the corner, that heart-starting feeling. That was a tough part of the decision."
Although he's never been one to put much stock in records, Rick said it was also difficult to recognise he won't get the chance of a record-setting fifth victory at Indianapolis.
"If need be, I could've waited and gone through the first tests after the beginning of the year. But I knew what I wanted" Rick Mears
"I've said over the years that records didn't mean that much to me. I don't think anybody ever believed me, but to me records were something that would mean something afterwards, down the road, not there and then," he says.
"But it was a very hard part of the decision that there wouldn't be an opportunity to get the fifth win. That makes you hesitate a little but I weighed it out along with all the other things. And when your heart's not in it and the desire's not there, the odds of getting that fifth win are next to nil.
"So why take the risk? And again, thinking about the risk, that was something that had never crossed my mind before. You always knew about it but didn't think about it. That's part of building the wall or pulling the curtain, however you want to say it. And the curtain was cracking open a little bit."
Rick admits that the effects of the terrible accident he survived at Sanair in 1984 also had an influence on his comparatively early retirement. He was fortunate to have his feet saved by Dr Terry Trammell and to continue racing for another eight years, but he will forever have a tough time walking very far.
"Yes that was one of the things that weighed in," he says. "I'm reminded of it every day when I get up in the morning. The first 10 steps are a killer. This was another indicator, another factor."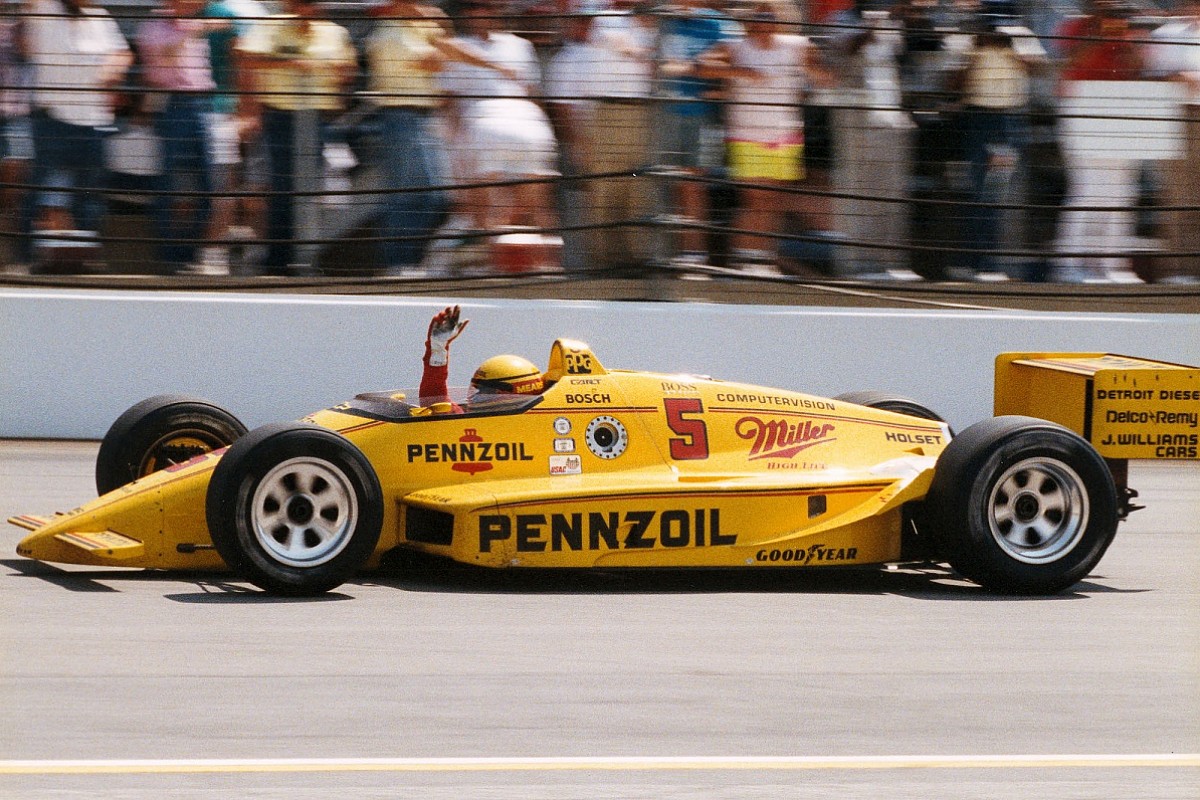 Mears is one of the most civilised, gentlemanly drivers the sport has seen in modern times and the fact that he never complained publicly about the pain and arthritis in his feet is an example of his strength of character. Those attributes have made him the perfect team player for Roger Penske and it was inevitable that Mears should think of the team's requirements in announcing his retirement.
"What made me finally say it to myself was that we had to pick a time sooner or later to do it. What would be the best time for everyone - Roger and the team - to be organised. Decisions about 1993 had to be made and people situated in their places. So I had to be clear about it at the right time.
"If need be, I could've waited and gone through the first tests after the beginning of the year. But I knew what I wanted. It wouldn't have been right for the team or anyone else for me not to make the decision there and then.
"It's like superstition in a sense. It's like at a test. Don't tell me when the last run's gonna take place. I don't want to know. When the last run's over, tell me to get out of the car. Whether it's superstitious or whatever, I've always been that way. You should never think this is the last race or the last year or the last lap because if anything's going to happen that's when it will happen."
Mears will attend all the races in 1993, working with the engineers and drivers. He's always enjoyed an uncanny feel for the car and an ability to describe and explain the tiniest of changes in set-up. In this way he will no doubt be of continuing service to Penske and a great boon as a coach for the team's hyper-talented young driver Paul Tracy.
"I'm still taking it a year at a time, just like always," says Mears. "The plan for next year is I'll go to all the races. I want to stay involved. To what level I don't know. That's something Roger and I haven't worked out.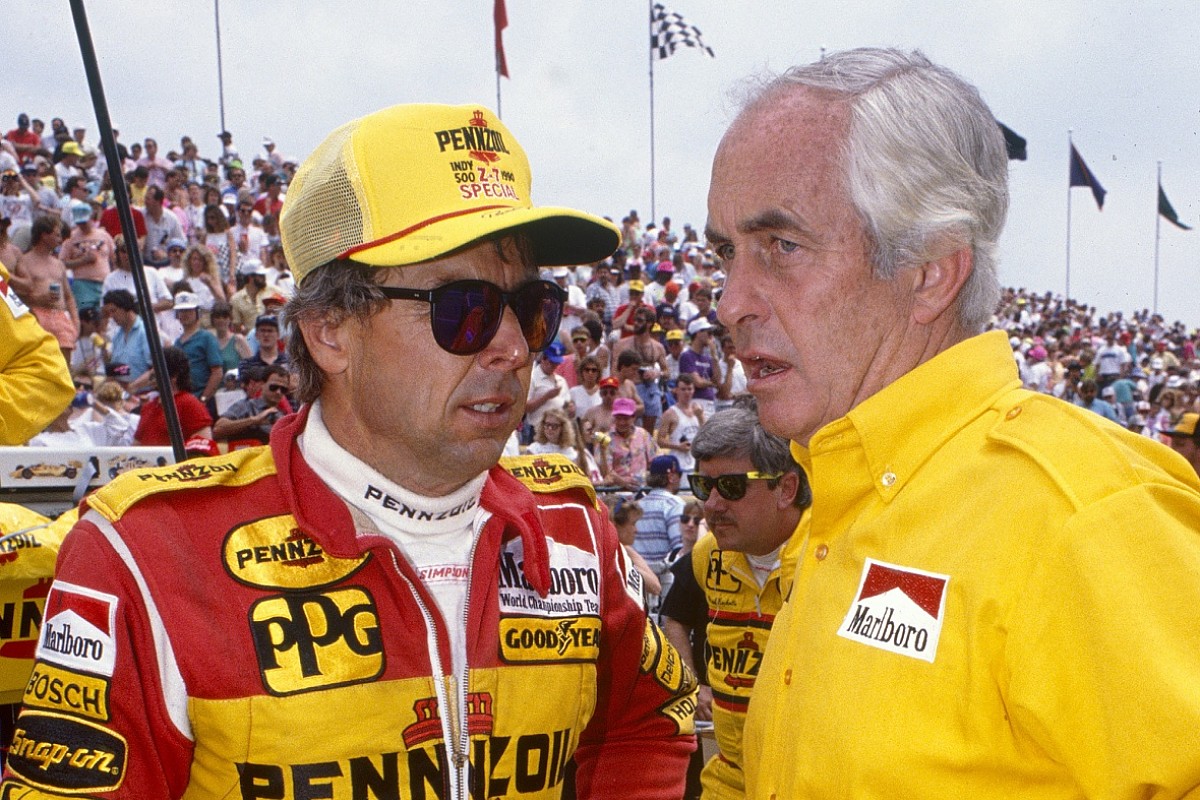 "Roger's been excellent about it. He's said I can stay involved in whatever capacity I want. So I've committed to him for another year, helping out whatever way I can.
"There's no set deal. I'll basically help Tracy. Just like in the races I missed. I'll listen to the drivers and the engineers. I know what they're saying. I might be able to have a little input that might otherwise not be there.
"I'll still do some work for the sponsors and just play it by ear. I'll take the year to see what works and what doesn't and see what I can bring to the team. Then we can make a decision about what's down the road. I've really been fortunate because Roger has left the door open."
"If you've used your head and the team has done their work and made the right decisions, it really is more satisfying to win that way than pulling out of the trailer hooked-up and blowing everybody off" Rick Mears
Over the years I've never heard a bad word said about Mears from another driver. His on-track behaviour is impeccable, the standard by which to judge all others.
"That means a lot to me," he says. "I never really thought about it except when somebody brings it up. But it means a lot to me because then I feel whatever we've earned was earned even more so by doing it that way. It's not like cutting corners. I feel like we've earned everything fair and square. I've always felt that's the way it should be done.
"I don't know if it's my upbringing or whatever but that's what racing is all about to me. It's figuring out how to get the next guy, but doing it in the way it ought to be done. We always wanted to shove back a little if anybody shoved at us.
"But I didn't want to initiate it. "It's something that's marked on the dash. If someone does it to you, there's a payback when the time comes if it's necessary. You don't feel bad about it then but that's the only circumstances when you'll lean on anybody."
The two victories that Mears is most proud of are Indianapolis in 1991 when he won his fourth 500, passing Michael Andretti on the outside in Turn 1 (below), and a 150-miler at Michigan in 1981 when he beat Mario Andretti at the last corner.
"Indy in 1991 was probably the most satisfying for a lot of reasons. We were on the front row with AJ and Mario, two of my heroes, in my first 500 with Marlboro. It was also the 75th Indy 500 with all the hoopla that went along with it.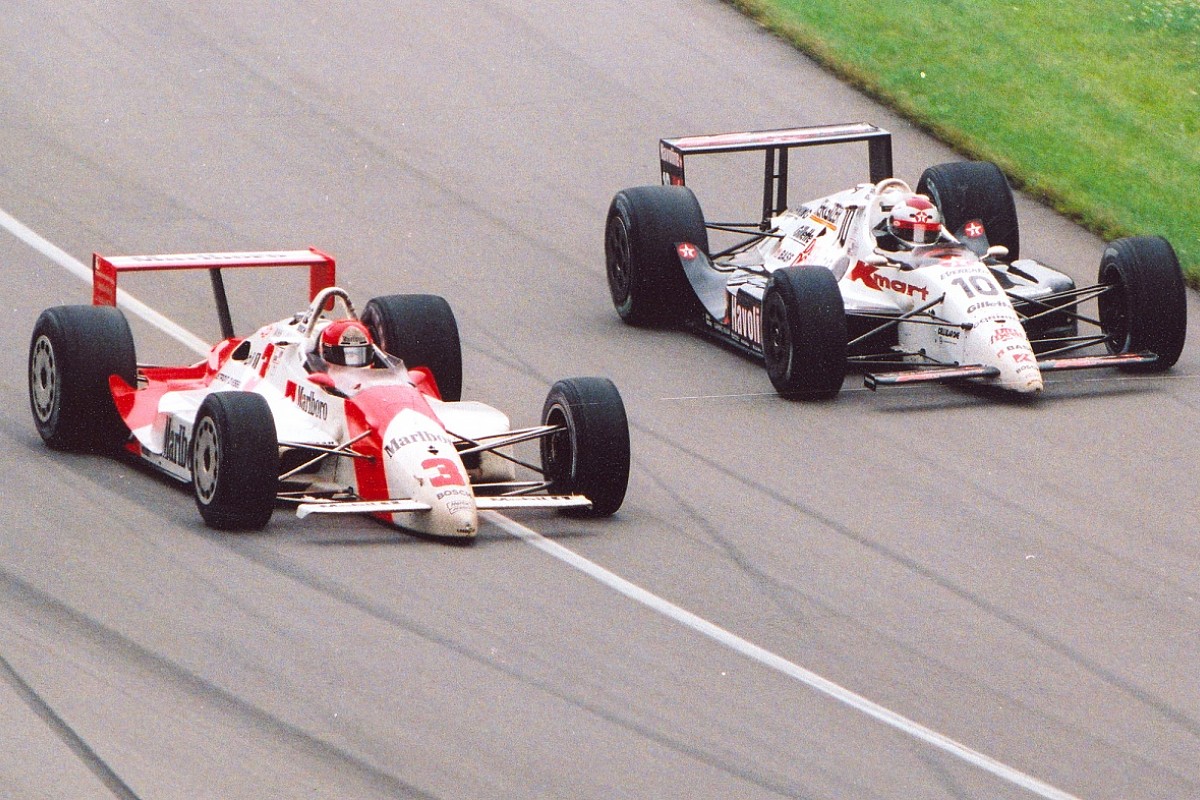 "And in the race we came back from having the car working poorly to working really well. We were ready for the shootout at the end and we were able to beat Michael. It doesn't happen too often that you get the chance to do that.
"That one and the race at Michigan where I beat Mario on the last corner of the last lap. That was one you dream about. Beating a guy like Mario on the last corner. That was a really gratifying win. There are a lot of others I feel good about but those two stand out.
"My gameplan was never to lead every lap. It would have been fun to lead every lap and have everybody covered from start to finish, but that was never my style. It only happens a few times in your career where you have a car that's so strong you can run out front all the way. I had that a time or two at Phoenix, but I always preferred to run at a pace that was right for myself and the car.
"The most satisfying races have been not having an advantage and then getting it at the end. If you've used your head and the team has done their work and made the right decisions, it really is more satisfying to win that way than pulling out of the trailer hooked-up and blowing everybody off."
Rick Mears has been a sportsman of the finest kind and it is a pleasure to know his sharp eye, easy grin and warm humour will still be in evidence at next year's Indycar races. Thanks Rick, for all the fine memories.
2020 hindsight
By David Malsher-Lopez
Rick Mears is now believed to be the longest-serving employee at Team Penske, having started his career with the squad in 1978. From the moment Mears confided in Roger Penske at Road America in 1992 that he was aiming to quit at season's end, The Captain immediately made it clear that he wanted his four-time Indy 500 winner to remain part of the team as a driver advisor and consultant.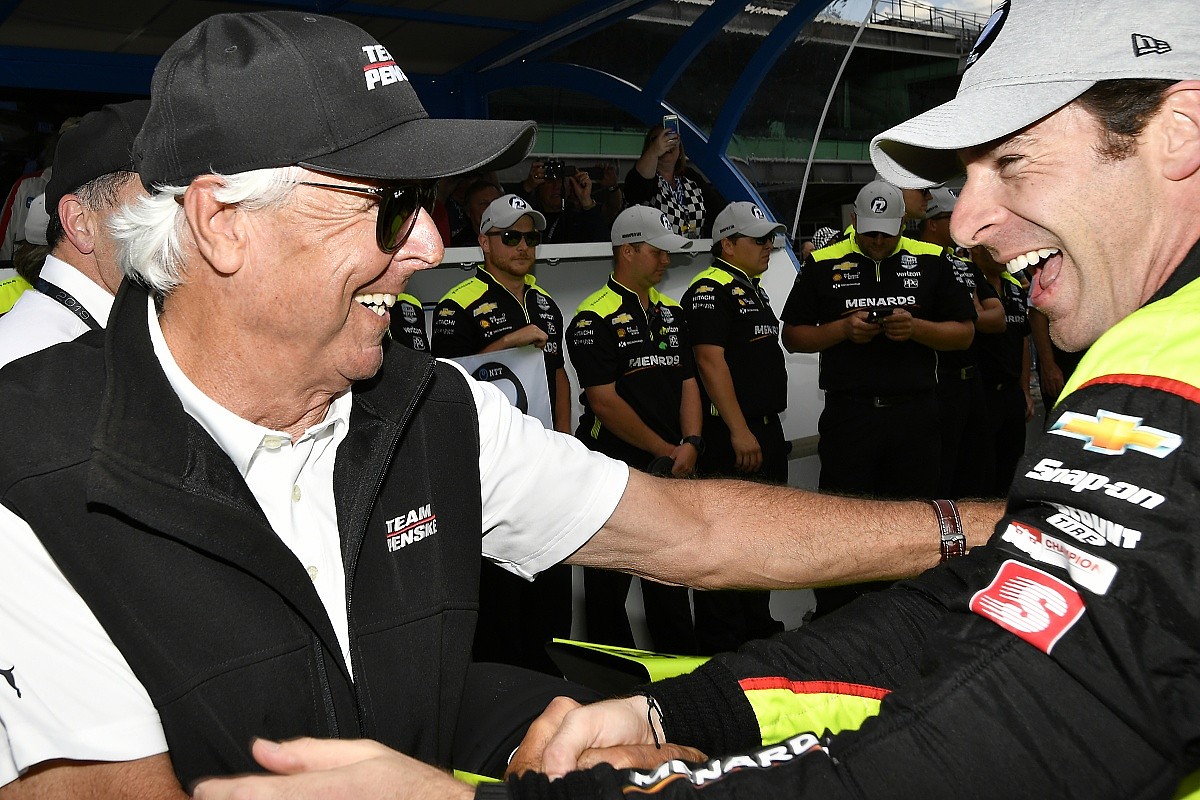 "That made it a lot easier to make the decision," Mears later told Autosport, "knowing that Roger wanted me to stay on board. It wasn't job security I was worried about, it was the idea of being bored. Easily happens when you're retired. But Roger's offer meant I got to go to the races and keep my mind occupied."
Given that Penske went on to win the 1993 Indy 500 with Emerson Fittipaldi and in 1994 with Al Unser Jr, Mears could feasibly have been the race's only six-time winner. But he has only once regretted quitting when he did - and it lasted barely an hour.
"There was one time, we were testing at Phoenix in 1993 or 1994 and I think the track had recently been resurfaced. It was early in the morning, quite cool, and I remember thinking, 'Hmm, I bet you could lay down a really quick time.' And then one of our drivers had a tyre go down, and the accident went from Turn 1 all the way down the back straight to the dogleg. I remember thinking, 'You know, I'm quite happy right where I am, just watching...'"
Mears has continued his advisory role for Penske drivers - Will Power confesses that something the legend taught him (he won't say what it was, on the record) - accelerated his oval improvements over the past six years.
Mears, along with fellow legends Al Unser and Johnny Rutherford, also became a driver coach for all IndyCar and Indy Lights drivers when Penske switched to the oval-dominated Indy Racing League in 2002. And Mears also served as Helio Castroneves's spotter for many seasons and continues to do so for the Brazilian's 'one-offs' at the Indy 500.
Castroneves's switch to full-time sportscar racing at the end of 2017 has since allowed Mears to cherry-pick which other events he attends.
"It's the getting there that's the problem, the hanging around at airports and sitting on planes," he said. "My ankles and feet still hurt but I'll never notice it when I'm busy at the races or busy doing anything around the house or working in the garage or playing with toys.
"So many years on, I don't even think about it anymore. It's just boredom that brings on the pain - and that includes waiting for flights or sitting on planes."