Williams Formula 1 driver Lance Stroll has revealed that he will be racing in the Daytona 24 Hours next January largely for fun.
The 19-year-old, who has just completed his maiden season of grand prix racing, has explained that his Daytona outing aboard an LMP2 prototype has been motivated by a desire to race together with a group of drivers he knows well in a pressure-free environment.
Stroll will compete, as predicted, in the IMSA SportsCar Championship opener on January 27/28 in an ORECA-Gibson 07 fielded by the Jota-run Jackie Chan DC Racing squad alongside Felix Rosenqvist, Daniel Juncadella and Robin Frijns.
"Sometimes it's nice to step back and do something that's a bit less high pressure — I'm looking forward to having some fun," Stroll told Autosport.
"I'll be out there with some of my buddies in the same car, and it's going to be a pleasure to do this race again because I just love to race," added the Canadian, whose previous Daytona appearance was in 2016 aboard a Ganassi Riley-Ford Daytona Prototype (below).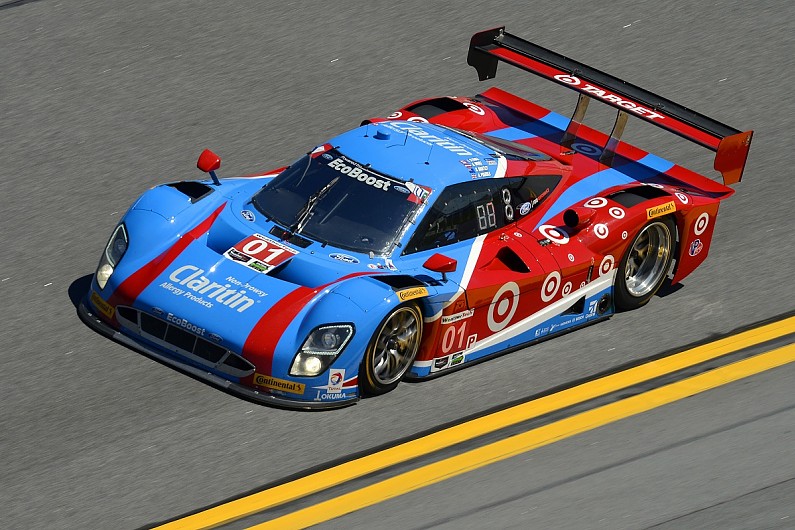 "We are the four young guns so it will be great fun, I'm sure, because we go way back together.
"We are going to Daytona to enjoy, compete and, of course, try to win — I always want to be best and most competitive I can be."
He also thanked Williams for allowing him to do the event.
"I'm really grateful to Williams for realising I want to keep my racing sharpness through the winter and letting me race at Daytona," he said.
Stroll, who will get to drive the Chan/DC ORECA for the first time at the official pre-event 'Roar' test at Daytona on January 5-7, has long-standing links with all three of his team-mates.
Formula E and Super Formula frontrunner Rosenqvist was his team-mate and then mentor during his two years in the European Formula 3 Championship in 2015 (below) and '16.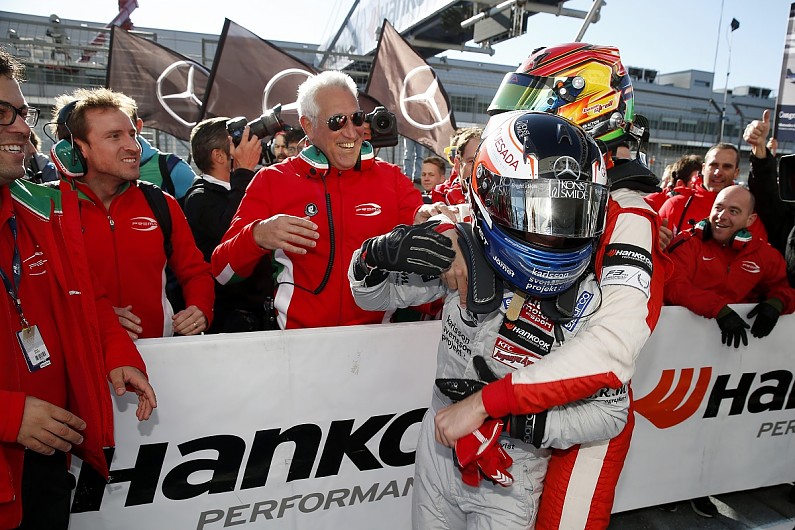 Juncadella and Frijns, respectively factory GT drivers with Mercedes and Audi, are part of the Winway driver management and coaching set-up with which Stroll also works.
Jota director David Clark described the first confirmed line-up for its two-car Daytona assault as "very exciting".

"Lance, Felix, Daniel and Robin are a collection of some of the finest young talents to emerge in recent years," he said.
"To have them all in the same car for such an important race like Daytona is a milestone in Jota's history."

The second Chan/DC ORECA is expected to be driven by team co-founder David Cheng, Ho-Pin Tung and Thomas Laurent.
All three were part of the team's 2017 World Endurance Championship squad, which finished second and third overall at the Le Mans 24 Hours in June.
Stroll is now confirmed as the second current F1 driver on the entry for Daytona after two-time world champion Fernando Alonso, who will race a United Autosports Ligier-Gibson P217.
Alonso's team-mates at the Anglo-American United squad co-owned by McLaren boss Zak Brown include the F1 team's 2018 test and reserve driver Lando Norris.