Some say Don Panoz was a visionary. That could well be true, though I prefer to think of him as an innovator, someone who liked to think outside the box. And someone who liked to defy convention, and positively revelled in it.
But Panoz certainly did have a vision for sportscar racing in North America and beyond, and we should be thankful for that. His creation of the American Le Mans Series for the 1999 season was the greatest achievement of his 20-odd year involvement in motorsport, one that began after his 60th birthday.
Panoz rescued sportscar racing on the other side of the Pond from the doldrums. Where it would be today had he not first stepped in to prop up the ailing Professional SportsCar Racing series in 1998 and then taken inspiration from the Le Mans 24 Hours to create the ALMS the following season, I really don't know.
And where would sportscar racing worldwide be without Panoz and his bold idea of transplanting the Le Mans name and its rules to a new continent? I'm not entirely sure that without him there would be a World Endurance Championship today.
Panoz reckoned that there should be a worldwide championship running to Le Mans rules. He had the rights to run series under the Le Mans name in North America, Europe (remember the one-off, original European Le Mans Series in 2001?) and the Asia-Pacific region. And he also had the idea to link them in what he wanted to call the Global Le Mans Series.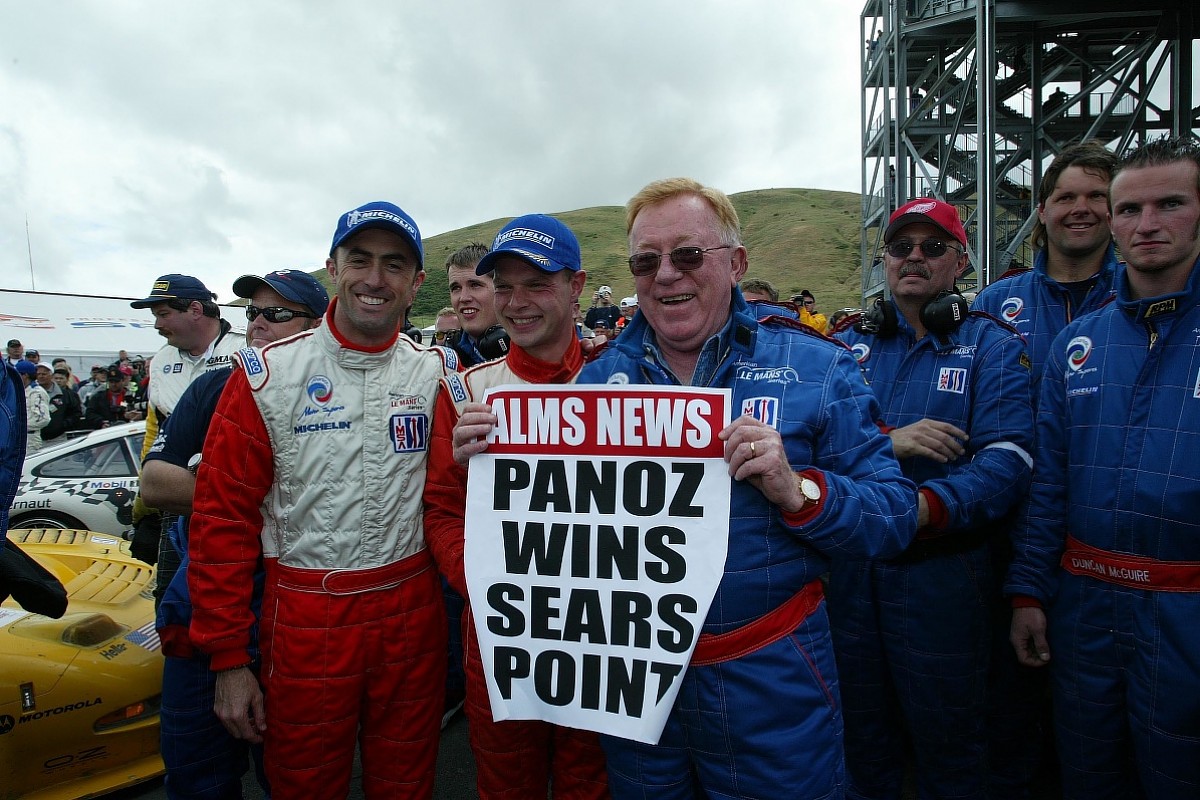 It turned out that his licensing deal with the Automobile Club de l'Ouest, the race organiser at Le Mans, didn't allow for that. It was probably too early for such a scheme to be a success anyway - Panoz was always one to try to run before he could walk - but it was a pointer to what was come.
The Intercontinental Le Mans Cup, the precursor to the WEC, that ran for a season and a half in 2010 and '11 essentially took the concept Panoz had floated at the start of the previous decade. The idea involved parachuting the cars contesting a global series onto the grids of regional championships.
"Whoever heard of the horse pushing the cart?" Don Panoz on the front-engined Panoz GT car
That concept was beginning to evolve by the time the reborn WEC came into existence in 2012, but the ILMC showed that a proper worldwide championship for sportscars was viable again after a 20-year hiatus. (And by proper, I mean a series made up of endurances races.)
The 2001 ELMS wasn't a success and the series didn't continue beyond its maiden season, but the ALMS did flourish. There can be no doubt that its success helped motivate the ACO to start what was originally called the Le Mans Endurance Series for 2004 before becoming simply the Le Mans Series.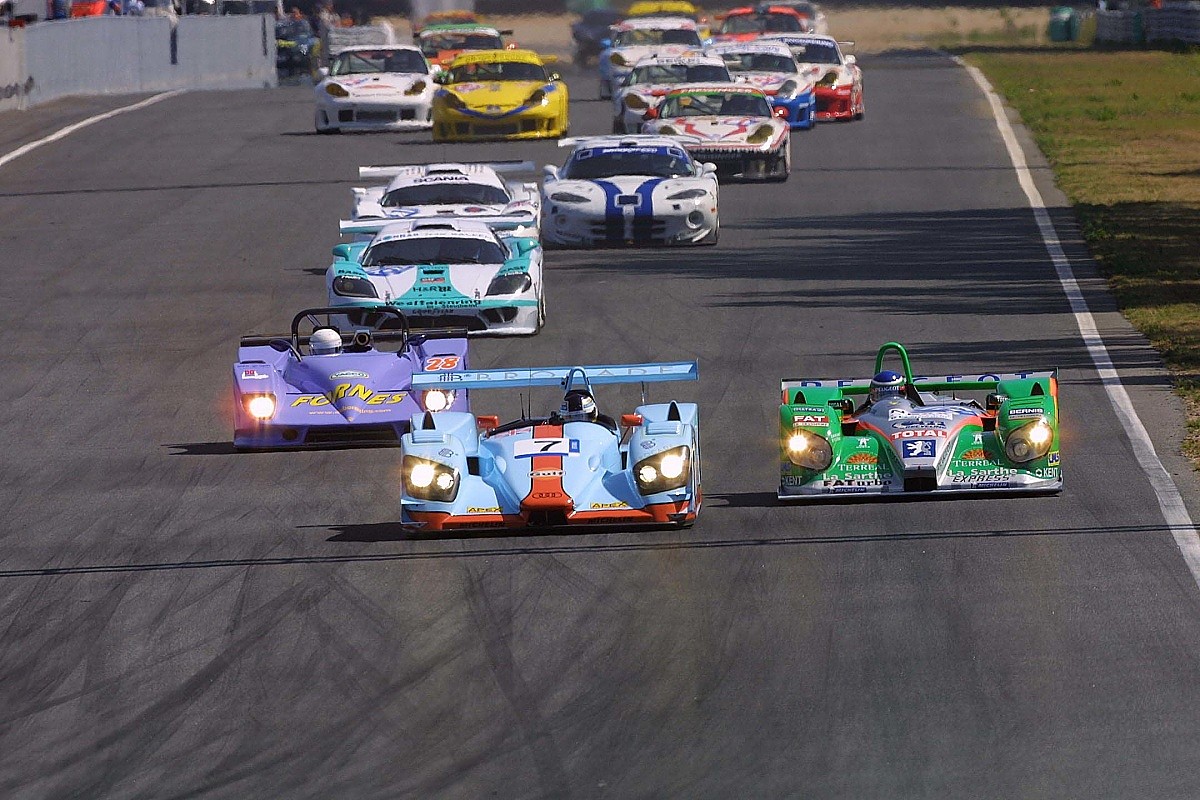 Panoz was one of a number of partners in a venture that made the ACO much more than an organiser of big events at its home circuit. The LMES or LMS, call it what you will, was an important stepping-stone on the tortuous route towards the re-birth of world championship sportscar racing.
But Panoz was also backward looking, at least he was in his insistence that his racing cars should have their engines mounted up front in defiance of nigh-on 40 years of motorsport history. And we loved him for it.
Victories for his rumbling Panoz roadsters against the might of BMW and Audi gave me some of the highlights of my 30-odd years of covering international sportscar racing. The win at the Petit Le Mans 1000-mile enduro at Road Atlanta in 1998 (against BMW) and the Washington race around a carpark in 2002 (against Audi) are the ones that stand out.
Panoz wanted to go racing to promote the Irish sportscar company originally known as TMC Costin purchased by his son Danny.
When he pitched up at Reynard Racing Cars in the UK to talk about a GT1 contender capable of challenging for outright honours at Le Mans, he stipulated that the engine had to be ahead of the driver.
"Whoever heard of the horse pushing the cart?" he said.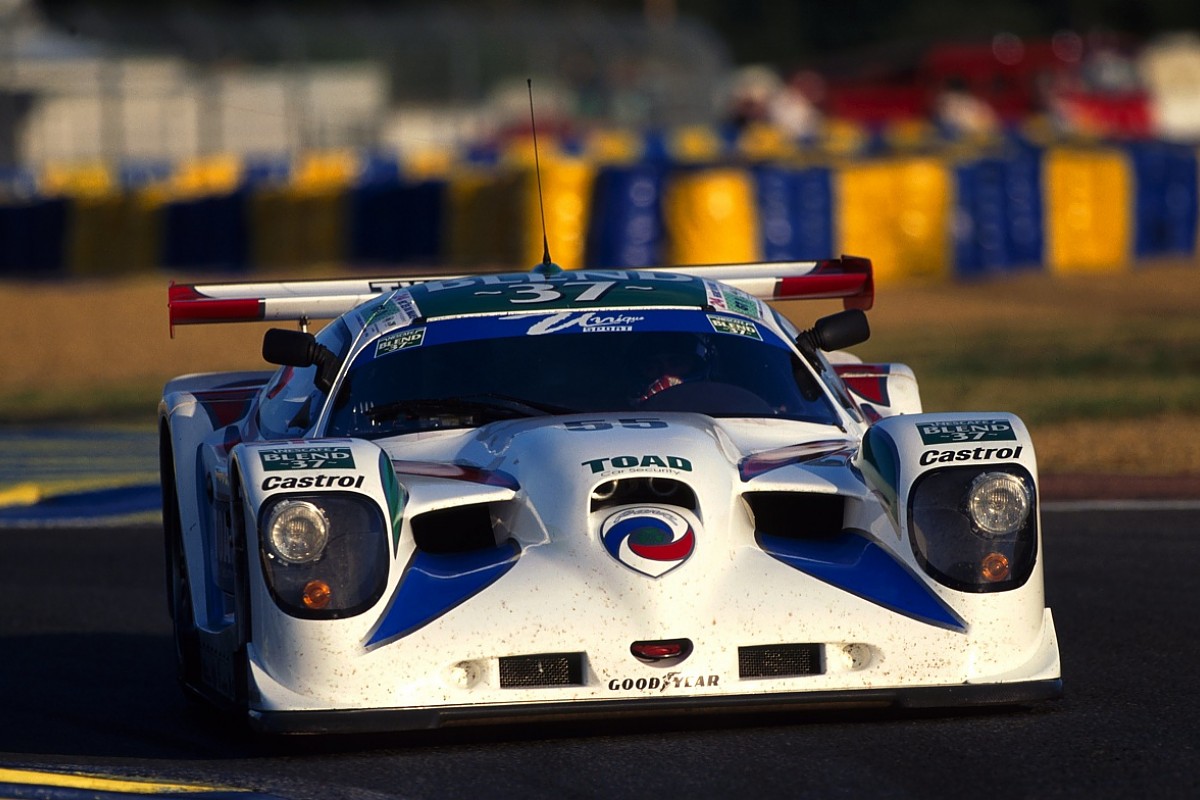 Panoz relished doing things differently. If someone said he couldn't do something, it would only make him more determined to plough his own furrow. He'd been told he couldn't make wine in Georgia, but had done just that at his Chateau Elan vineyard just down the road from Road Atlanta. So why couldn't he win international sportscar races with a front-engined car?
There were probably sound commercial reasons for what became the Panoz Esperante GTR-1 being front-engined. GT1 cars had to be road homologated, remember, so it was a street vehicle of sorts, or at least meant to be.
Those reasons disappeared when he decided to go prototype racing. He did it rather unconventionally by lopping the roof off the GTR-1 to create a Panoz LMP900 car. Many of us laughed at the seemingly preposterous idea of turning what was not an entirely successful GT car into a prototype. We were very quickly laughing on the other side of our faces when it became a race winner at only the fourth time of asking at Mosport in June 1999.
Panoz liked technology and understandably so. His fortune was based on the patents his pharmaceuticals companies held for the technology behind the nicotine patch. It explains why he got involved in the DeltaWing project in the first place and then continued to race the car after an acrimonious split with Nissan, which had put the car on the Le Mans grid in the 'Garage 56' slot in 2012.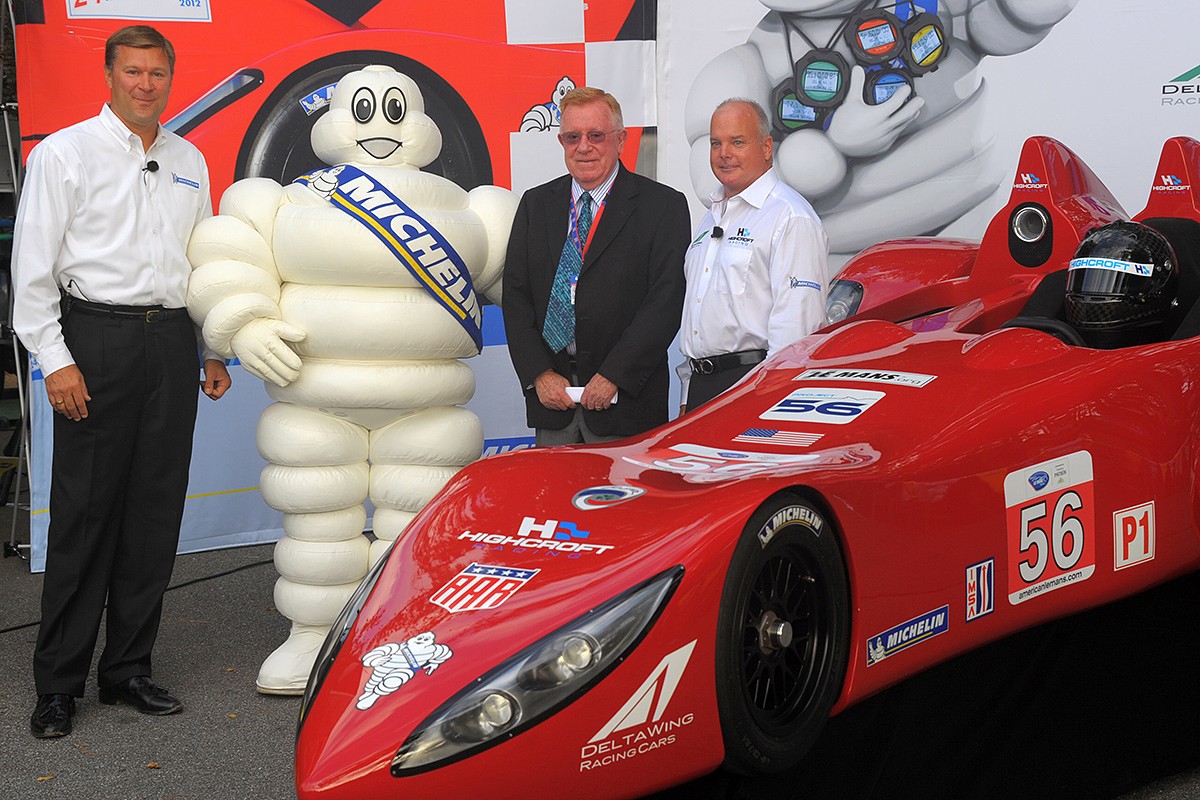 Panoz was forward thinking in many ways. It was under his watch that leader lights - which, along with their derivatives, are now a familiar part of the sportscar racing landscape - were introduced. If they weren't his idea, he was certainly the inspiration for them.
"For the fans" was his motto, so it seemed reasonable, he thought, that spectators should know who was running at the front of each class in a sometimes confusing discipline of racing.
The fans loved what Don Panoz did in the early years of the ALMS. They flocked to the Petit Le Mans enduro he'd created at Road Atlanta and they loved, like me, the underdog efforts of the quirky Panoz prototypes with the likes of David Brabham and Jan Magnussen at the wheel.
I'm sure they loved the Audi versus Porsche versus Acura battles in the middle of the noughties, and then the Audi against Peugeot slugfests at Sebring and Petit at the end of decade and into the new one. They probably love the IMSA SportsCar Championship as it is today, too, and it would, I'm sure, be very different had there been no ALMS.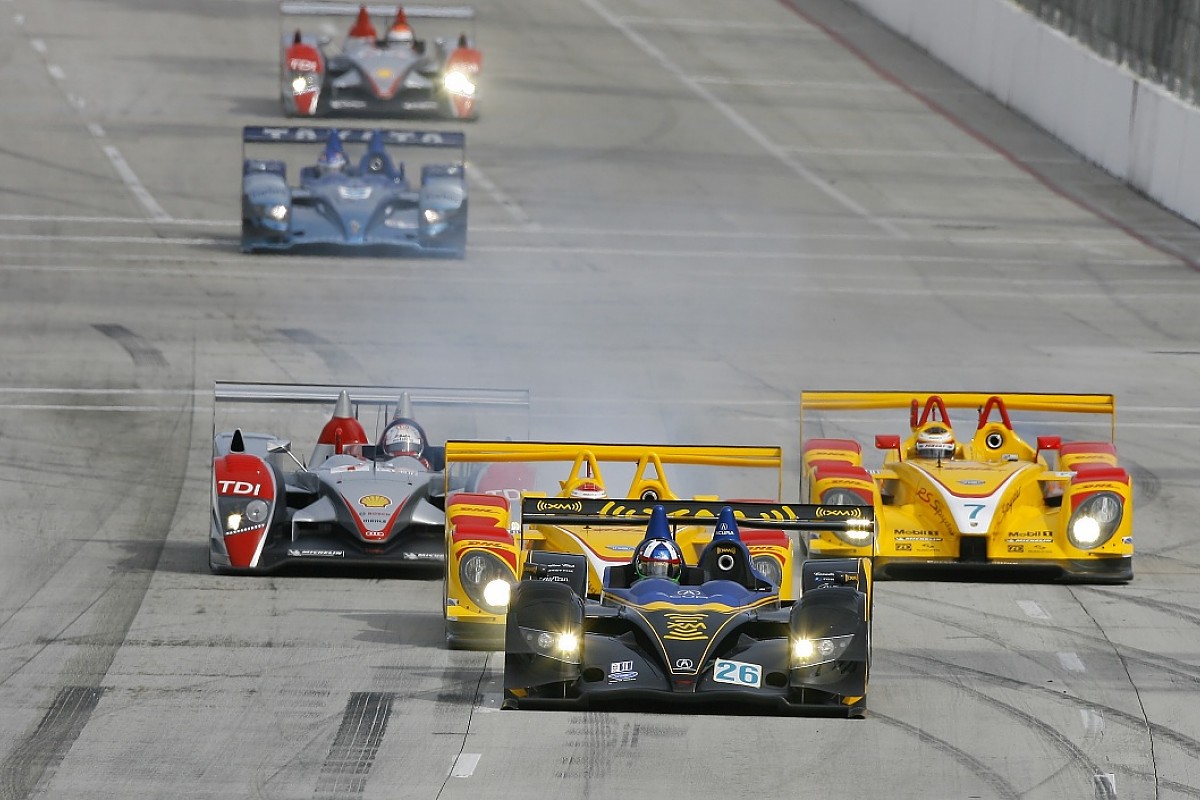 But Panoz wasn't everyone's cup of tea. He could be abrasive, a bully even, though I guess you don't get to become a billionaire or whatever he was unless you've got a hard streak. But his "you're either with me or against me" philosophy didn't sit well with some of us in the Fifth Estate.
Once, I made a schoolboy error of wearing a rather nice Rolex cap I'd been given at the Daytona 24 Hours at one of his races. This was in the early years of the ALMS versus Grand-Am war, which explained why he swiped said garment off my head and replaced it with a somewhat less-salubrious Panoz cap.
I should have said thank you to Panoz for saving North American sportscar racing
When I politely requested my Rolex hat back, he asked what piece of my anatomy he could cut off if he ever saw me wearing it again. He came up with a rather draconian alternative to my suggestion of the tip of the little finger on my left hand.
I shouldn't have worn a hat provided by the primary sponsor of the opposition in his paddock given that I was always telling him that it wasn't my job to take sides. And it really wasn't.
Deep down, though, I was very much with him as far as the ALMS went, and I always loved his efforts to buck the trend with a front-engined prototype. But I wasn't going to tell him that, of course.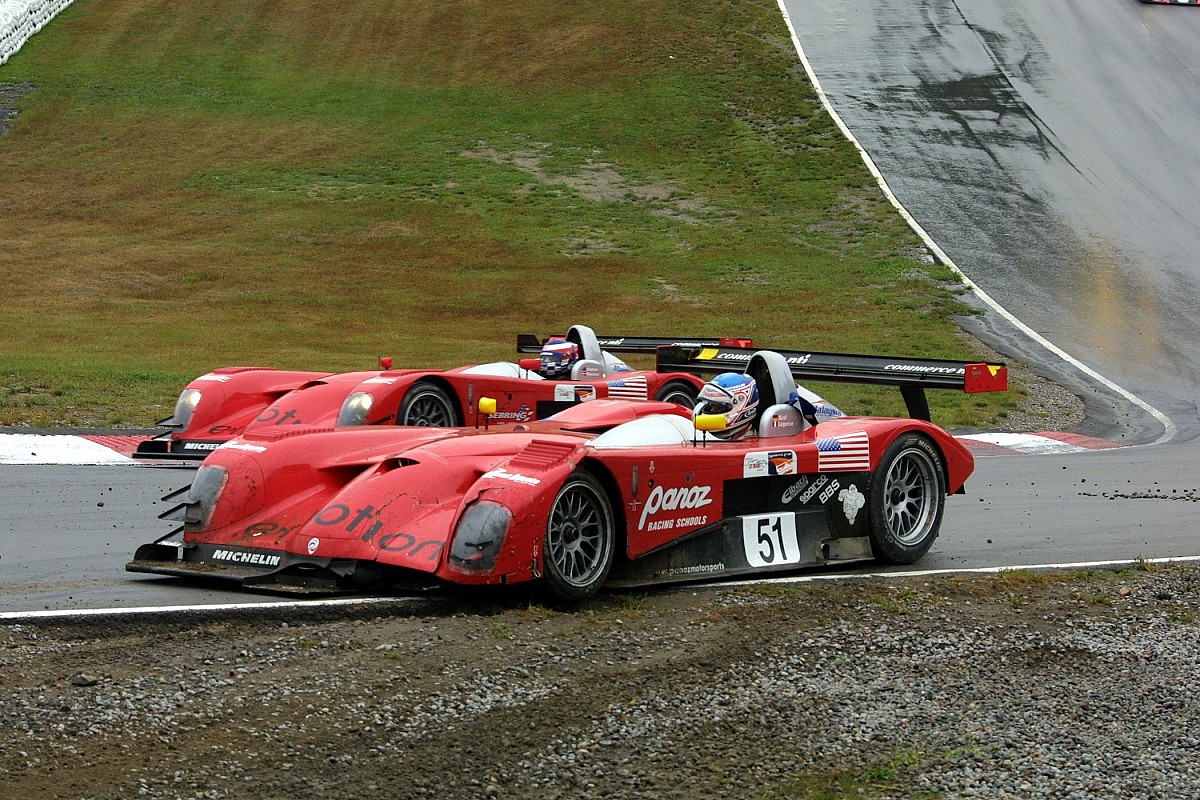 I very much should have done in the fullness of time. I should have said thank you for saving North American sportscar racing and creating a series that was highly relevant to me as a European journalist with Le Mans at the centre of his year. Besides, without the ALMS I would never have gone to an array of great circuits from Sears Point to Mosport, and witnessed some almost unbelievable racing.
I should have said thank you for saving Road Atlanta from the bulldozers and then creating an endurance classic with the establishment of Petit at his new acquisition in 1998. And for safeguarding another classic in the Sebring 12 Hours when he took over the lease of the Florida airfield circuit and invested heavily in its fabric.
He might, too, have saved the Bridgehampton circuit in New York State. He looked into that, but the bulldozers prevailed that time.
Panoz came into motorsport for altruistic reasons, to promote his son's products, but as a serial entrepreneur he did have a plan to make money from an empire that expanded rapidly in the early years. The Mosport circuit and British constructors Van Diemen and G-Force were among his acquisitions as he set about about creating a motorsport entity that he could eventually float.
The economic downturn eventually put paid to that idea, but Panoz hung around in a sport he had clearly come to love. I have no doubt that even with the multi-million sum he received for the ALMS on the creation of the current IMSA series he was still very much in the red as far as his motorsport interests went.
Sportscar racing made Don Panoz a poorer man, not that he was probably going to notice, but he made the lives of those involved in it all the richer. So thank you, Don.