It was sometimes difficult to believe we were watching a rookie in action. Fernando Alonso's performance at the Indianapolis 500 in May belied his lack of experience not just of the Brickyard, but of oval racing full stop.
But even the double Formula 1 world champion has admitted that he could have been better prepared for the big challenge. That's why Alonso will be on the grid for the Daytona 24 Hours in January at the wheel of an LMP2 prototype.
There wasn't anything approaching a masterplan when Alonso set out on his quest to win the unofficial triple crown of motorsport by adding wins in the Indy 500 and Le Mans 24 Hours to his twin Monaco Grand Prix victories.
An assault on the opening round of the IMSA SportsCar Championship proves that a clear and coherent strategy is beginning to emerge as he turns his attention to Le Mans in his bid to emulate the so-far-unique feat of Graham Hill in winning the 'big three'.
The idea of going for Indy glory started out as a bit of banter between Alonso and McLaren boss Zak Brown. No doubt the path to Alonso driving a Ligier-Gibson JSP217 for his boss's United Autosports squad at Daytona began in the same way. But the stateside outing really does make sense for a driver looking to go on to claim the biggest prize in sportscar racing at Le Mans.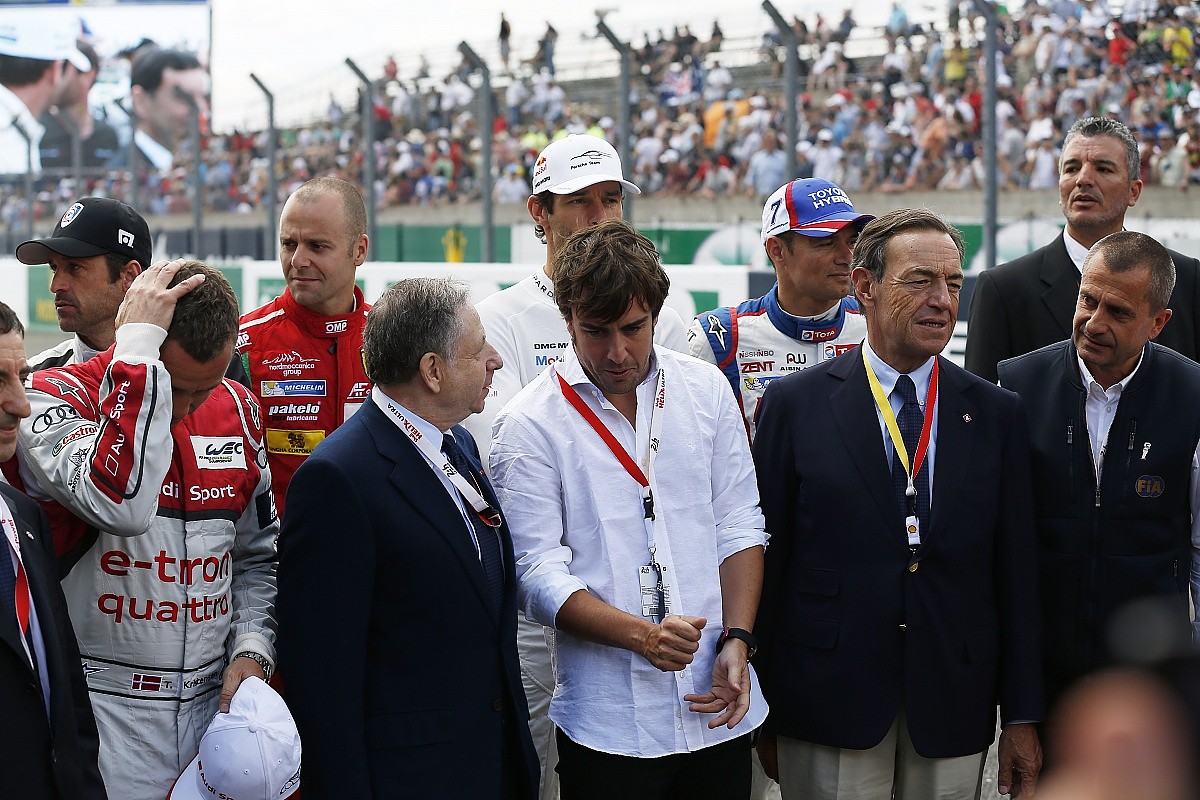 We don't know how or when Alonso will make a bid for victory at Le Mans, nor what the cars competing at the front of the field will look like should he fail to make it before new rules come into force at the start of the next decade. But he's not going to struggle with the machinery whatever form LMP1 takes in the future. He proved that when he jumped aboard an oval-spec IndyCar - wheel stagger and all - for the first time.
Nor will learning the track at Le Mans cause him many problems. The Circuit de la Sarthe is relatively easy to pick up. There aren't many corners for all its eight and a half miles.
But he would be in for a culture shock if he pitched up at Le Mans for his first ever sportscar race. Just as he will be when he drives at Daytona for the first time.
There's probably no better place to begin the Le Mans learning process than Daytona. It will help get endurance racing into Alonso's blood and there's no doubt that it will make him a better sportscar driver
Sportscar racing, at its highest levels, is a multi-class discipline in which amateur racers are very much part of the scene. The speed differentials between the different categories of car out on track are immense, and so too are the disparities in the talents of the drivers.
An ability to duck and dive through the traffic without losing time - or ending up with a damaged machinery - is one of the core skills of a top sportscar driver. Learning where and when to pass with the least risk for the least time lost can only come with experience.
Doing a major sportscar race is the only way to understand how to read the 'body language' of that GT car ahead as you decide whether it's being driven by a professional who has seen you in their mirrors or an amateur who hasn't.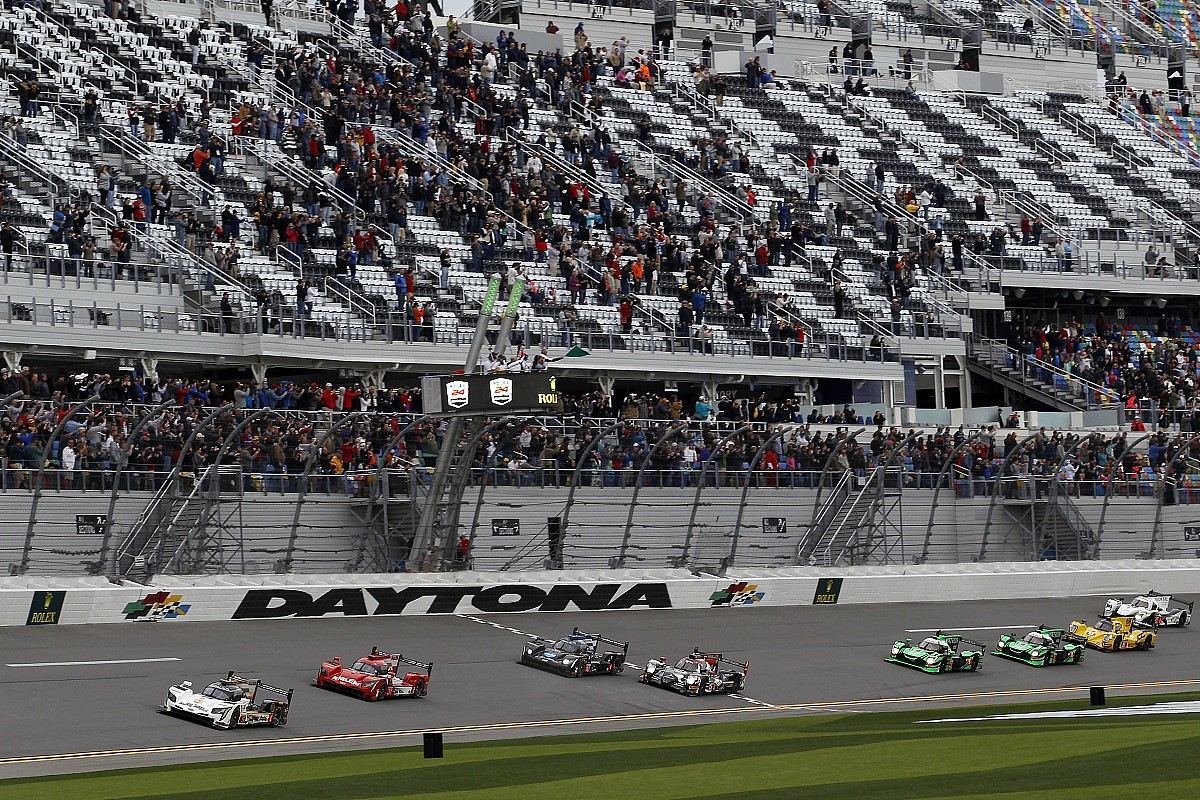 And there's probably no better place to begin that learning process than at the Daytona International Speedway on January 27/28 2018. A circuit measuring just three and a half miles will be packed full of 50-plus cars for the IMSA opener.
This outing, and perhaps others, before he makes his Le Mans debut will help get endurance racing into Alonso's blood. He talks about becoming a more "complete driver" with his Daytona participation, but there's no doubt that it will make him a better sportscar driver when he does make it onto the hallowed asphalt of the Circuit de la Sarthe.
That's not to say that Alonso couldn't win Le Mans without some prior sportscar experience. There have been some pretty memorable rookie wins at the 24 Hours in recent history.
Most recently, of course, we had two first-timers in one car when Nico Hulkenberg and Earl Bamber claimed Porsche's first victory since 1998 together with Nick Tandy. The Briton, it shouldn't be forgotten, was making his first Le Mans start aboard a prototype and only his third in total.
Tandy was already a seasoned sportscar pro when he got his big chance with Porsche on the expansion of its P1 assault to three cars for 2015. Bamber was less versed in the intricacies of long-distance racing - he was really only in his second season of it when he scored the first of his two Le Mans wins.
Hulkenberg was the least experienced of the three - he was going into only his second endurance event when he pitched up at Le Mans. It might be unfair to pick on one incident from the 2015 race - given that there were probably many more that went unseen by the TV cameras - but he very nearly lost it for the winning crew in the incident that sent Aston Martin amateur Roald Goethe into the barriers.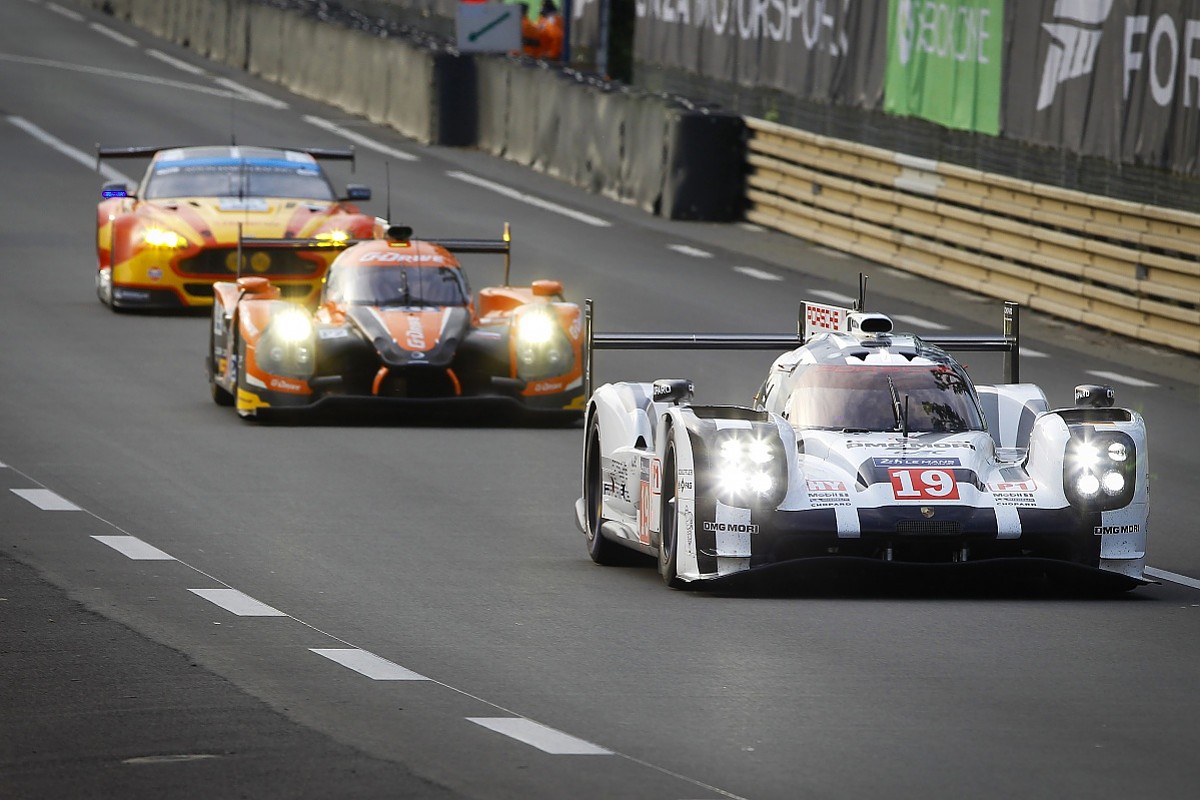 However you want to apportion blame for that incident at the little kink that leads the cars out of the Porsche Curves sequence, the fact is that it could well have handed victory to the sister 919 Hybrid. The pace of Hulkenberg and his team-mates in the night had already as good as won them the race...
Some might point to another celebrated rookie victory by a driver who would go on to make quite a name for himself at Le Mans. Tom Kristensen starred on his debut in the 24 Hours with Joest Racing's privateer Porsche WSC95, setting a string of fastest laps one after another during the night on the way to victory with Michele Alboreto and Stefan Johansson in 1997.
Kristensen hadn't so much as driven the car before qualifying began - and his seat time before the start was limited by a Formula 3000 testing commitment during race week. But what is often overlooked is that he had experience of multi-class racing from what was then known as the Japanese GT Championship, now the Super GT Series.
The likes of Andre Lotterer, Benoit Treluyer and Loic Duval — Le Mans winners all — will tell you that there is no better training ground for the aspiring LMP1 driver than competing in the GT500 class in Super GT. A big part of the reason for that is that dealing with slower GT300 cars is an essential part of the game.
Alonso, I'm sure, understands that he has to learn about the nuances of sportscar racing. The idea of immersing himself in the discipline before he heads for Le Mans proves just how hungry he is in his quest to win the triple crown.
Not that we really need to question his drive and passion. Alonso has proved his motivation every time he has climbed aboard an uncompetitive McLaren-Honda over the past three seasons.