Robin Frijns will miss the Blancpain GT Series Endurance Cup opener at Monza through injury but hopes to contest the Brands Hatch BGTS Sprint meeting and Monaco Formula E round.
Frijns injured his right knee while running on Tuesday and sustained ligament damage, ruling him out of this weekend's race at Monza.
His replacement in the WRT Audi R8 LMS will be Markus Winkelhock, who is contesting the Sprint Cup with the team alongside Will Stevens.
"I was just running and I went to turn left and my knee went right," Frijns told Autosport. "I just collapsed for no reason.
"The bones aren't broken but one ligament is completely cut off, so my knee is quite thick.
"I was quite worried and pretty depressed a few hours ago when the doctor told me, I thought I was done.
"But I've got a good physio and doctor and will try to do my best to be back for Brands Hatch."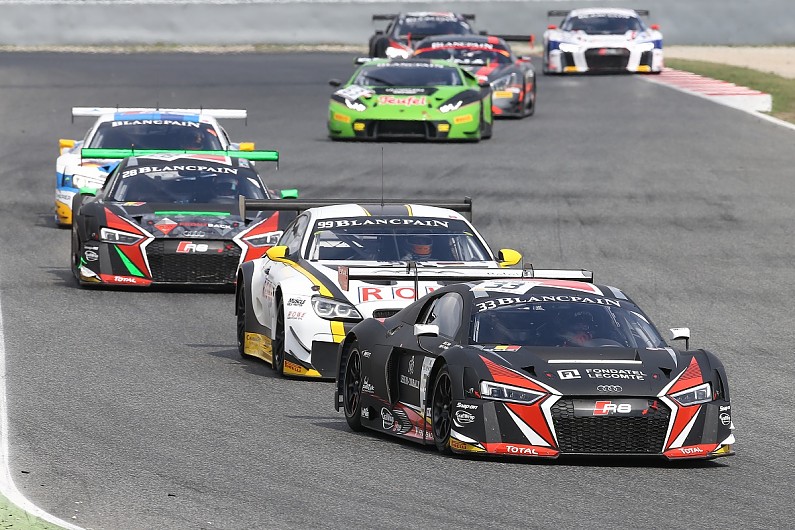 Frijns is "not worried at all about driving" but said the injury would affect his ability to swap cars, which he would need to do in Blancpain and Formula E.
He will undergo surgery in the summer, after the Formula E season finale in Montreal, to avoid any long-term problems and has a knee brace he hopes will help in the interim.
"I can't walk at all," he said. "It's quite serious at the moment but my bones are quite painful as well, so that's not helping.
"Brands Hatch I will do with my brace, if I have the operation now I'm out for five or six weeks and miss several races - I can't do that.
"After the last race in Formula E I have five weeks off and will have the operation."
Autosport has produced a standalone special magazine to celebrate our 70th birthday. All current print subscribers will receive a copy for free. To order your copy of the 196-page Autosport 70th Anniversary issue, please go to: autosport.com/autosport70th