Goodyear is the latest major motorsport company to move into Esports competition, with involvement in the Virtual 24 Hours of Le Mans and FIA World Touring Car Cup.
The American tyre manufacturer returned to international motorsport in the 2019-20 World Endurance Championship, in the LMP2 class. It scored victory in November's Shanghai round with Jota Sport's ORECA, driven by Antonio Felix da Costa, Anthony Davidson and Roberto Gonzalez.
Due to the coronavirus pandemic, WEC's blue-riband round, the Le Mans 24 Hours, has been postponed until 19-20 September with the Virtual 24 Hours of Le Mans, which is a partnership between Le Mans organiser the Automobile Club d l'Ouest, WEC and Motorsport Games, taking its place in the original 13-14 June slot.
The event has attracted a number of motorsport stars, including 2009 F1 world champion Jenson Button and current F1 drivers Max Verstappen, Charles Leclerc and Lando Norris.

New Goodyear branding will be on display for the first time virtually and showcased throughout the 24-hour sim race.
PLUS: How Esports drivers overcame 'mental torture' at Le Mans
Goodyear is also the new sole tyre supplier for WTCR. Virtual Goodyear tyres will be equipped to all cars competing in the series' Esports championship, which gets underway on 14 June.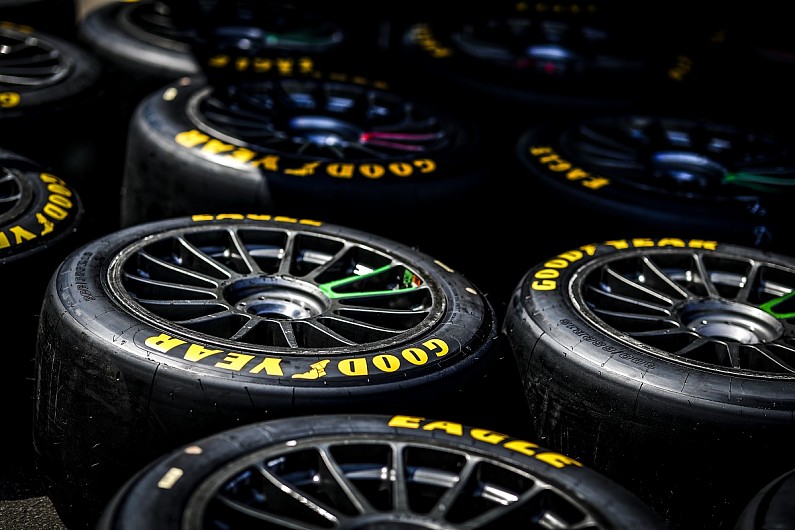 This will mark the competitive 'debut' for the Goodyear Eagle F1 SuperSport touring car tyre in WTCR, ahead of its first real-life races later in the year.
Goodyear motorsport director Ben Crawley said that the company will assist with tyre modelling for Esports even after real motorsport returns.
"Esports has benefited from a huge growth in popularity during the lockdown," he explained. "Even when real-life racing begins, we predict Esports will continue its growth as it truly connects fans with their racing heroes.
"Long-term, we will be looking for ways to bring tyre choice decisions and pitstop strategies into Esports by helping programmers accurately replicate the real-life performance of Goodyear racing tyres.
"In the short-term, it's an opportunity for us to connect with fans and bring our famous brand to a fast-growing virtual racing world."
More announcements concerning the entry for the Virtual 24 Hours of Le Mans are expected in the coming days.