Shane van Gisbergen led home Max Verstappen in the two Supercar All Stars Eseries races at Barcelona, after Anton De Pasquale and Cam Waters had shared the honours at Silverstone.
Erebus driver De Pasquale took his first series win in the opener on the British GP venue, executing a perfect lights-to-flag effort to take the flag 1.4s ahead of wildcard starter Verstappen, who spent the race locked in battle with 2016 Supercars champion van Gisbergen and series pre-event Eseries leader Scott McLaughlin.
The Red Bull Formula 1 driver started the race behind the two Kiwis, but pounced when they rubbed doors at Becketts on the opening lap and held position to the finish.
More from the world of Esports
Tickford Ford driver Waters then took out the reverse grid second race, keeping clean on a wild opening lap proving key.
He was able to overhaul Jake Kostecki two laps from the end, those two holding off hard-charging efforts from De Pasquale in third and van Gisbergen fourth.
The race one winner pitted early and made good progress through the field, he and Red Bull Holden driver van Gisbergen - who only pitted three laps form the end - staging a door-bashing battle in the closing stages.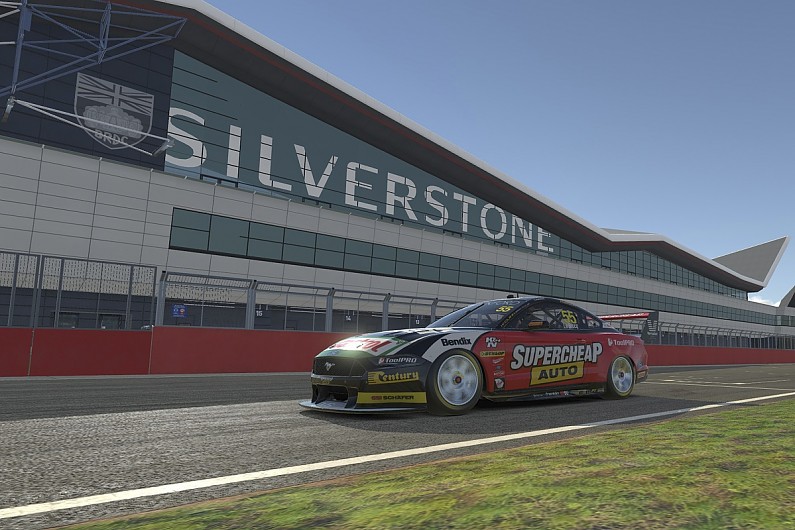 Reigning champion McLaughlin fought his way back to fifth, despite being fired into the wall on lap one by Macauley Jones when he tried to slow down to correct a corner-cutting penalty.
Verstappen picked up plenty of opening lap damage as well, but could only recover to 18th.
Van Gisbergen then dominated race three at the Spanish GP venue from pole position, followed by Verstappen who quickly advanced into second from sixth on the grid.
The two Red Bull Holdens managed the nine-lap race from there, 1.7s separating them at the finish.
Behind them were the two Erebus Holdens, De Pasquale keeping his podium run alive with third place ahead of stand-in team-mate Will Brown - who replaced regular driver and 2017 Bathurst 1000 winner David Reynolds.
McLaughlin was only able to recover to 12th after a first corner spin.
A similar fate befell pole-sittter De Pasquale in the finale, and he languished in 14th at the finish.
That left van Gisbergen leading Verstappen and McLaughlin, the latter two pitting on lap five of 11.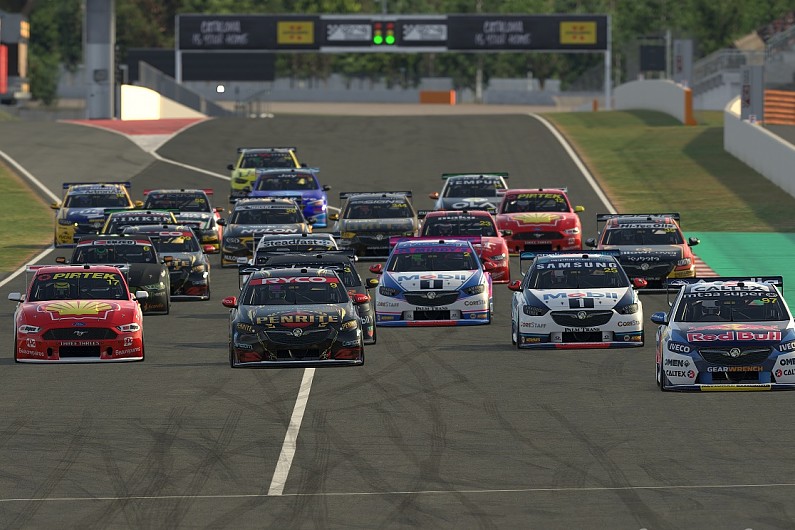 Van Gisbergen followed suit two laps later, slotting back in behind Verstappen.
But better tyre condition allowed him to quickly close in on the Dutchman, before breezing past into the lead with three laps to go.
The two Red Bull Holdens were ultimately split by just under two seconds, with McLaughlin third and Waters fourth.
"It was a bit of fun," said van Gisbergen.
"There was a bit of carnage and some good racing as well.
"Battling with Max, he was giving me a bit of crap for being Pastor Maldonado. But he forgot that Pastor wins at Barcelona..."
The wins helped van Gisbergen secure round honours, with his $1000 donation going to Wings for Life, and close to within five points of McLaughlin for the series lead, with Waters a further 25 points behind in third.
For more on the exciting world of Esports, check out Motorsport Games.