The official Formula 1 video game has released images of F1 2019's Monaco Grand Prix gameplay in comparison to last year's version.
Codemasters' F1 2019, which will release during the Austrian GP weekend at the end of June on Xbox One, PlayStation 4 and compatible PCs, has made a series of graphical changes designed to improve realism.
The effects are most notable during night running, as Autosport experienced when it played an early build using the Bahrain GP as an example.
The graphical improvements made by Codemasters have helped showcase iconic backdrops at F1 circuits, as well as augmenting elements such as shadowing and tyre marks on asphalt.
Stuart Campbell, F1 2019's art director, said: "After the big visual improvements across the board in F1 2018, this year the art team has focused on a number of circuits, including Monaco which is the flagship event in the F1 calendar."
The changes have been made by increasing the graphical precision, often referred to as fidelity in the gaming industry, and with greater attention paid to the detailed geometrical shapes that make up in-game objects.
Campbell added: "We have increased the building fidelity with higher resolution geometry.
"A lot of the previously textured elements now have a full geometry pass, which is perfectly demonstrated at Turn 1 [Sainte Devote] heading up to the casino.
"We've increased object placement and crowd density, which provides more interest and realism, and brings greater depth so the player gets a better sense of the atmosphere during the race weekend."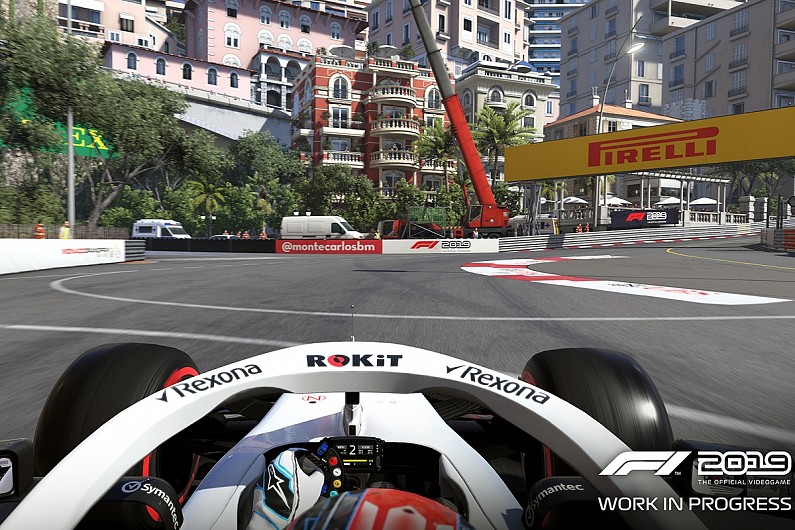 Laser-scanning has often been used by racing game designers to help create a realistic representation of circuits.
Campbell says similar scanning has helped improve F1 2019's graphics.
"From a surface perspective, new scan-based Tarmac adds to the realism by giving a better light response on the track surface," said Campbell.
"We are incredibly proud of the work the team has put in and we know our players will notice and appreciate the difference when they play F1 2019 in a month's time."
F1 2019 will also feature the debut of a playable Formula 2 campaign, a renewed focus on the online mode and an Alain Prost versus Ayrton Senna tribute.
Autosport has produced a standalone special magazine to celebrate our 70th birthday. All current print subscribers will receive a copy for free. To order your copy of the 196-page Autosport 70th Anniversary issue, please go to: autosport.com/autosport70th