The latest official NASCAR video game, NASCAR Heat 3, has been set a release date of September 7 in the United States for Xbox One, PlayStation 4 and Windows PC.
The newest game builds on NASCAR Heat 2, which won praise for significantly improving on NASCAR Heat Evolution, the previous title from Monster Games and 704 Games.
NASCAR Heat 3 promises a deeper career mode and a significant overhaul of its multiplayer features, offering online tournaments.
The series will continue to offer a career taking in the NASCAR Trucks, Xfinity and Cup series, but the latest instalment will also include a dirt-racing experience.
As a traditional feeder into the NASCAR ladder, the 'Xtreme Dirt Tour' will work as the bottom rung of the career, with eight dirt tracks included in the game.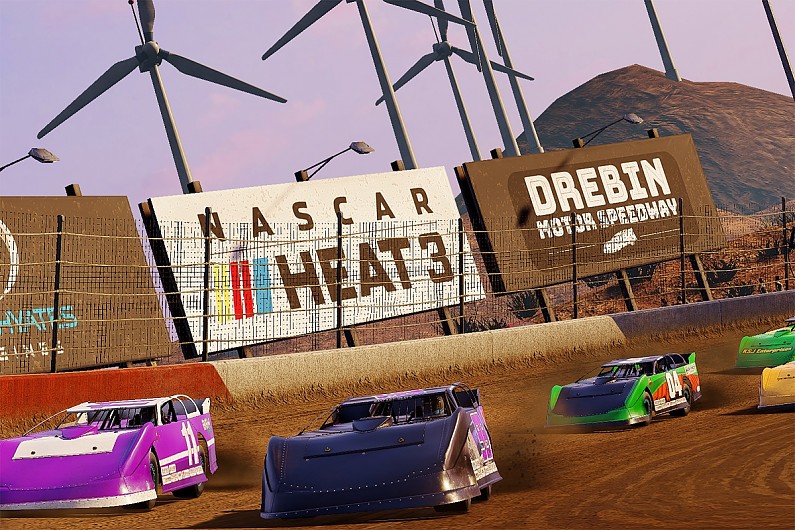 The game's cover features the Hendrick Motorsports drivers, with seven-time Cup champion Jimmie Johnson joined by Chase Elliott, Alex Bowman and William Byron.
"NASCAR Heat 3 will be the biggest NASCAR console game we've ever released," said Paul Brooks, CEO of 704Games.
"Partnering with a powerhouse like Hendrick Motorsports, with its exciting combination of drivers, was a natural choice to honour the spirit of innovation and excitement we're delivering to fans in NASCAR Heat 3."
Johnson added: "It's cool to join my three team-mates on the cover.
"A big part of our fanbase has a passion for gaming and for the NASCAR Heat franchise in particular.
"The details incorporated into the new game are amazing and will give players a really fun experience."
NASCAR Heat 3 will be available digitally in Europe sometime between September 7 and the end of the year.
For American gamers, NASCAR Heat 3 will include a $50 race ticket coupon, with Brooks believing that it makes the game "basically free for NASCAR fans planning to attend a race".