Audi driver Lucas di Grassi says the recently-concluded 2018/19 ABB FIA Formula E season was his worst campaign in the electric championship "in terms of consistency".
Di Grassi finished third in the 2018/19 standings after appearing to be the closest challenger to eventual title winner Jean-Eric Vergne heading into the final round.
A costly last lap crash in the second New York race with Jaguar's Mitch Evans cost di Grassi against Sebastien Buemi - who went on to finish second in the points - but the 2016/17 FE champion, who won in Mexico and Berlin last season, felt a series of up and down results ahead of that last event hurt him in the overall title hunt.
"It's my worst Formula E season in terms of consistency," di Grassi told Autosport.
"I drove quite well this season, I'm pretty happy with my driving, I did very good races, [but] the car was not on pace in the beginning of the championship.
"Then, we managed to turn it around, we worked very hard on it.
"I'm pleased with my driving but not my consistency.
"Some factors were out of our control, for example, the DSQ in [qualifying in] Riyadh, the DSQ in [qualifying in] Santiago, and being taken off in Monaco by [Alexander] Sims and taken off in Sanya by Robin [Frijns]and Buemi.
"This is probably what I say about having the worst season - in terms of consistency.
"But overall I think I drove one of our best races this year, and because of the level of the championship, I'm pretty pleased by that."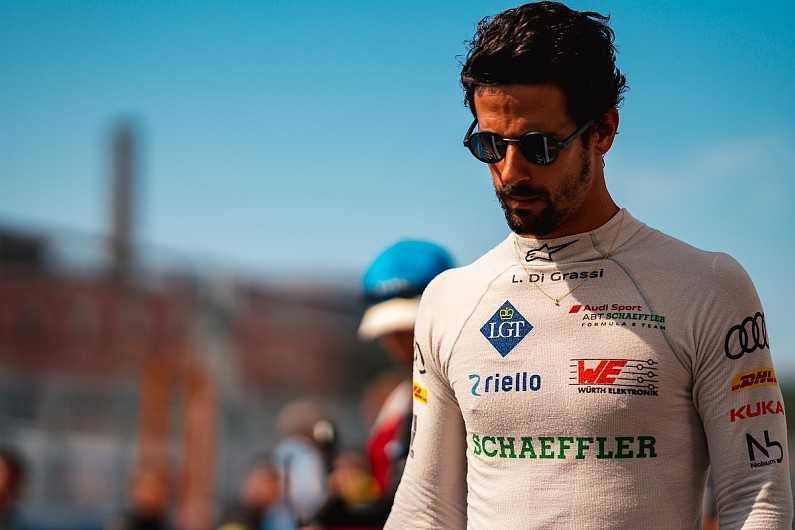 Di Grassi also apologised for his behaviour during the red flag period in Bern, where he was one of several drivers who remonstrated with an FIA official in the pitlane over the decision to reset the positions to grid order following the farcical first corner crash, which led to a number drivers lower down the order cutting through the narrow chicane.
The FIA later stated that it would be speaking to the drivers about their actions and is working to find ways to avoid using such tight chicanes in the future.
"I apologise for how the situation unfolded, but my facts are still the same, I understood that was how the rule was been written," said di Grassi of the Bern incident.
"The race director could have taken different approaches. But the approach that he took was in the rules, so all I can say is that the rule was unfair but nothing can be done.
"If it continues the same, maybe I get lucky one day. This is consistently for the future, then that's the way I have to respect it, and move forward. There's nothing much that I can do."