Nissan e.dams ABB FIA Formula E team principal Jean-Paul Driot has warned the governing body it risks "killing the championship" if it is not consistent on cost control issues.
Driot's Nissan team has been at the centre of a technical saga in the 2018/19 season after it produced a controversial twin-motor powertrain, which has been banned for the next campaign.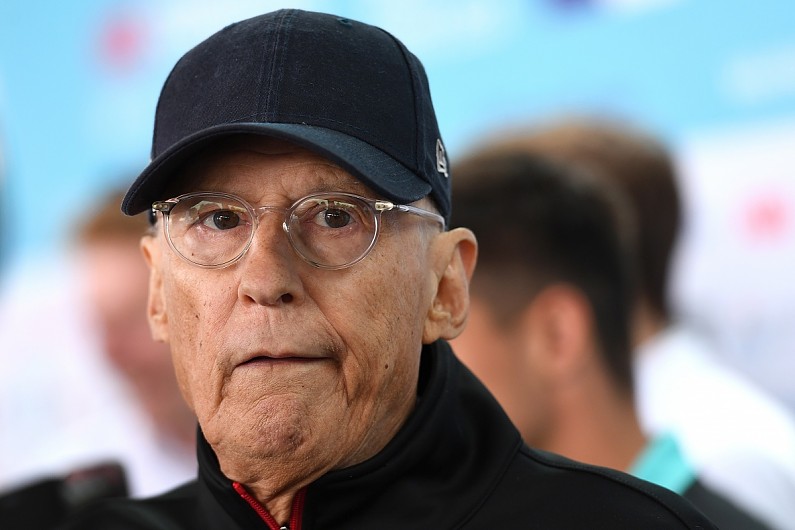 The FIA explained that it took that decision on cost control grounds, which Driot accepts, but he highlighted the issue of 'remote garage' data transfer work as an area of FE's rules where the governing body must take a similar stance.
Autosport understands the practise of transferring data back to bases away from the tracks for analysis is allowed under FE's current rules.
But discussions regarding this still being allowed from next season remain on-going, and Driot suggested some FE manufacturers are pushing to avoid a clamp down.
"I don't want to open any polemic, because it's too late [about the twin motor decision]," Driot told Autosport.
"You never go against the politics and against the ruler, so I keep quiet.
"But what I would like to emphasise is that a lot of people were talking about cost reduction and all these people were the first ones to insist on cost reduction, [but] they are the ones who are trying to lobby now for the ops room.
"And as I told them during the meeting in Bern, I can swear on my two sons, that [Nissan e.dams] have nobody in the factory during the weekend.
"I understand their problem because they have plenty of people that they don't know what to do with, but this is going to be really unfair and unbalanced at two levels.
"Among the competitors who don't have that, against the FIA - because [it] really wants cost reduction - and also it's the start of killing the championship.
"So if the FIA is consistent, and says they have banned our two [motors] for cost reduction and not to increase the costs of development for the powertrain, I hope they are going to counter this lobbying for the ops room."
The remote garage issue is controversial because it is difficult to police and goes against FE's aim to have close, cost-effective racing, as it could favour teams with greater finances and resources.
It also means teams could get around FE's rules regarding personnel levels, with only 20 allowed to work on cars at each race.
Autosport understands that the FIA has evaluated ways to stop teams transferring data away from tracks for remote analysis, but due to the challenges that creates it would prefer to find a solution that allows remote garage work in a limited and positive way for FE.
This could lead to the remote work being added into FE's TV coverage as it chimes with ideas regarding future transport methods - for example, car software issues being solved via the internet.
"We want to make it reasonable and creating value if it has to happen," FIA circuit championships director Frederic Bertrand told Autosport.
"Ideally we would like to ban [the practise], because it's better if everything happens [on-site during races].
"But if we can make something which is proper for the message of the category, then why not?
"Jean-Paul knows what is profitable and what is dangerous.
"I think it's always a good indicator to know the thing he feels is dangerous and I think on this we are on the same line.
"The only thing we need to agree altogether, and this is part of the discussion, is to find the right fine-tuning in organising and controlling this."
FE deputy CEO Alberto Longo told Autosport that the championship was "completely against" remote garage use as "it would put the independents at a disadvantage".

More on FE's cost control concerns