Mahindra Racing's Pascal Wehrlein says he should not have taken so many risks early in the Monaco E-Prix, after a mistake cost him an ABB FIA Formula E podium.
Wehrlein was promoted to second on the grid in Monaco after grid penalties for both Oliver Rowland and Mitch Evans, and the ex-Formula 1 driver hounded leader Jean Eric-Vergne early on.
But on lap nine Wehrlein locked up at Sainte Devote and went straight on, losing a position to Nissan e.dams's Rowland.
When Wehrlein rejoined the track, Venturi GP's Felipe Massa moved into third on the run down to Turn 3.
Wehrlein battled Massa in the late stages of the Monaco race but could not find a way past for a podium finish.
"I braked a bit too hard and locked up, so my fault," Wehrlein told Autosport.
He then added: "It's a bit of a shame. You cannot overtake here.
"I have never raced here in Formula E, but I should have not taken so many risks when I was in P2 because it was hard to get past [after].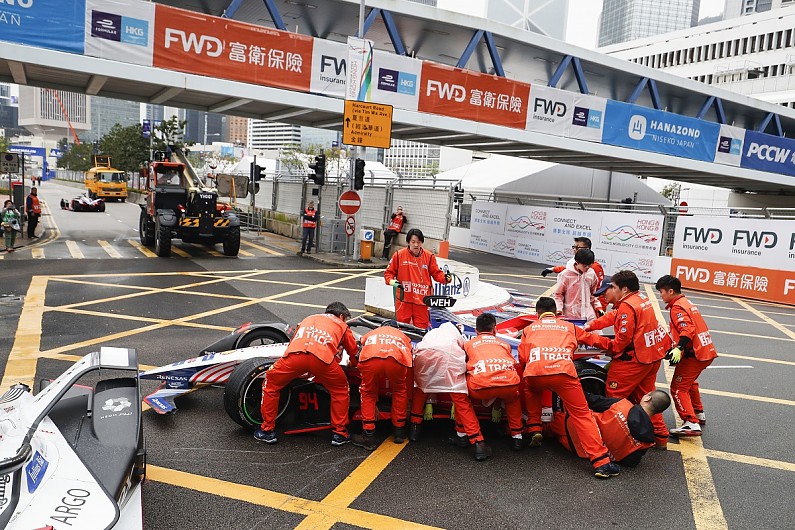 "But I tried anyway, and I made a mistake so I'm not happy about that. The positive is that we were fast in the race.
"Then we can look forward to the next races because it seems like we're in a good position."
The contest between Massa and Wehrlein contributed to a late four-car pack for the win, although the positions did not change.
Wehrlein praised Massa's driving but added it was "boring" to race knowing he had little chance of re-taking the position.
"He [Massa] always placed his car really good, the track is so tight and sometimes if you place your car right you cannot even get next to each other because there is no space," he said.
"It was a bit boring, to be honest, [being] behind because I felt I could go faster, I felt I tried to overtake but there was not an opportunity to do so."