Ex-Formula 1 driver Brendon Hartley will be part of Porsche's Formula E development programme as it gears up for its season-six entry later this year.
Porsche has confirmed that its two-time World Endurance Championship title winner will test its new FE contender alongside Neel Jani, who was confirmed as Porsche's first driver for the 2019/20 ABB FIA Formula E Championship in December.
A spokesman for Porsche said: "Brendon remains under contract, so it makes sense to use his experience on the FE programme."
Hartley revealed that he had already started work on the FE programme in the simulator.
"I'm going to be heavily involved in the development of the car and have already spent a few days in the simulator," he said.
"I'm looking forward to driving the car, which should be quite soon."
Porsche has made it clear that it will not be naming a second driver for its maiden season until closer to the first race.
It is known to be still be examining the possibility of signing an existing FE driver.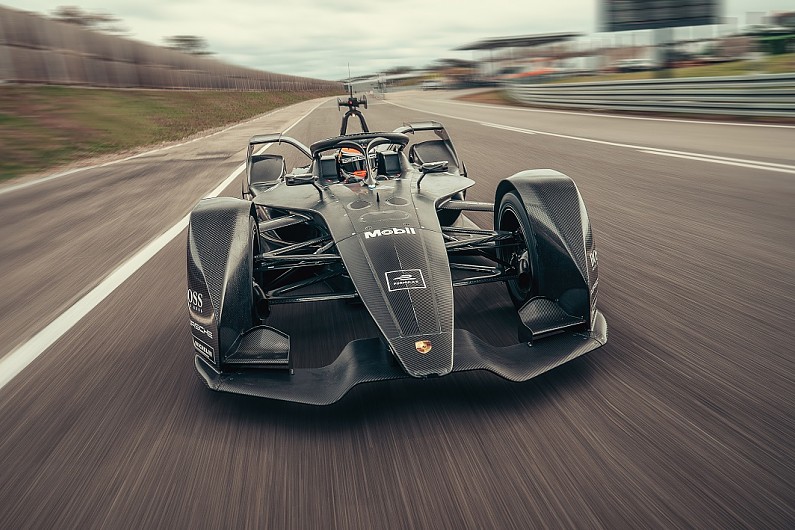 The Porsche FE car began testing in earnest last Monday after a roll-out the previous week, both runs taking place at its Weissach proving ground.
Porsche Motorsport boss Fritz Enzinger told Autosport: "There were a lot of systems to test, but it was a good test and showed that everything is going in the right direction."
Last week's test counted as the first of the 15 days of on-track development Porsche is permitted before official pre-season testing begins.
Jani drove the car after flying back from Sebring after the pre-event test ahead of last Friday's WEC race, which he contested with Rebellion Racing.
The in-house Porsche team will move to Circuit Mallorca at the end of this month for a further two days of testing with Jani driving.
Porsche will also use the Calafat track on the Spanish mainland which, like Mallorca, has been used by multiple FE teams.