BMW driver Alexander Sims is preparing to immerse himself in a "mad" Formula E series ahead of his 2018/19 championship debut.
The Andretti squad has become BMW's works FE team - the two organisations have had a technical partnership since season three - with factory BMW GT driver Sims promoted to a race seat after spending the 2017/18 campaign as a development driver.

Britain's forgotten star is ready for his big chance
He will race alongside his 2011 Status Grand Prix GP3 team-mate and fellow BMW driver Antonio Felix da Costa.
"I'm looking forward to getting my teeth into the programme and getting into the mad Formula E season that I've watched for the last four years," said Sims.
"I've known for a couple months that this [drive] seemed to be happening and I've been able to drive the car a couple of times in testing so far, [but] I've got some more planned."
Sims, the 2008 McLaren Autosport BRDC Award winner, made his most recent single seater appearance at the Macau Grand Prix in 2016 and has predominantly driven GT cars in recent years.
The 30-year-old has achieved high-profile success in closed cockpit cars with BMW.
He sealed third in the 2013 British GT Championship in a Z4 GT3, and was second the following season before progressing to the Blancpain GT Series.
Sims has won the two most recent rounds of the IMSA SportsCar Championship in the GTLM class alongside Connor De Phillippi for the BMW Team RLL squad.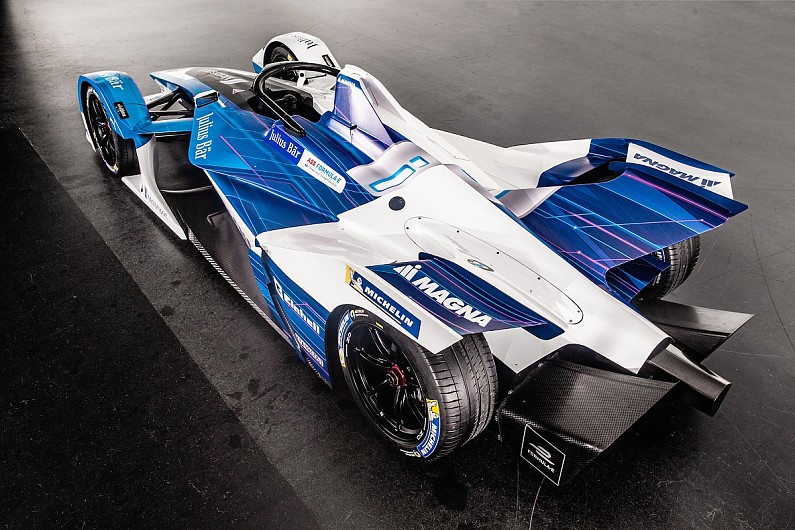 As he prepares for his first FE campaign, Sims explained that was looking forward to racing alongside da Costa - who has raced in FE since the inaugural 2014/15 season - again.
"I couldn't ask for a better team-mate in Antonio," he said.
"He's a lovely guy first and foremost, and very quick. I'm sure there's going to be lots of things I can learn from him in the whole season to be honest.
"I've had new experiences before and know how important it can be to have an experienced team-mate alongside that's willing to help you.
"Hopefully we can work together, bring BMW forward and be as competitive as possible."