Andre Lotterer is "gutted" for his Techeetah squad after it missed out on claiming the Formula E teams' title following his jump start in the 2017/18 New York season finale.
Lotterer had qualified second for Sunday's race at the Brooklyn circuit but moved off before the lights went out.
He was subsequently given a 10-second stop/go penalty while running second behind team-mate and eventual race winner Jean-Eric Vergne, who was cleared of also jumping the start, and finished ninth.
Techeetah lost the teams' title by two points to Audi after Lucas di Grassi and Daniel Abt finished second and third.
"I just jumped it, my mistake, that's it," Lotterer told Autosport.
"You're always under pressure, but somehow the red light stayed on for longer, they were on for so long, and I don't know, I just couldn't hold myself anymore and fucked it up.
"It's hard to accept now losing the championship like this, although it's a season's result, but I was the one that messed it up.
"I'm gutted for the team. We win together, we lose together. They tried to cheer me up, they're a nice team, and I'm really thankful to race with these guys.
"It's a shame because we put in so much hard work, but we lost it like this and they really deserved it.
"I feel sorry but it's how it is in racing. Sometimes when you want it too much, maybe, this happens."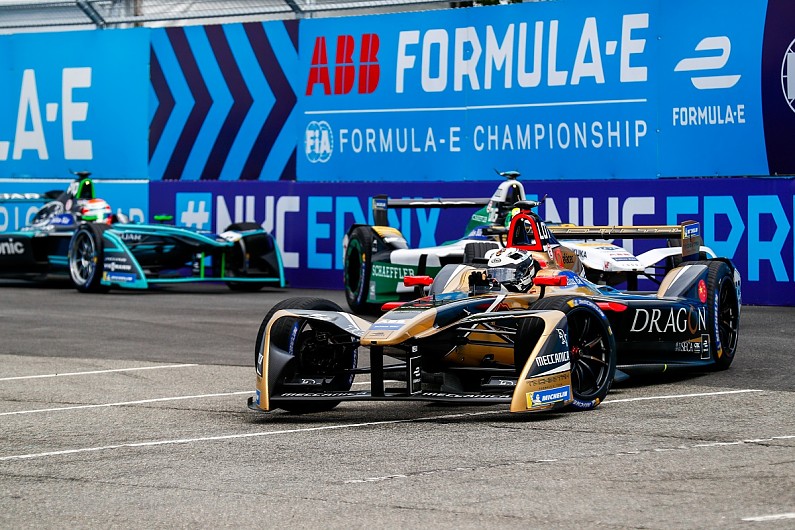 Lotterer, who fell one place short of earning enough points to tie Techeetah with Audi on 264 points - although Audi would still have taken the title on second place countback - felt the stop/go penalty was "quite harsh".
"A drivethrough would have been enough," he said.
"But it's like this, we stayed focused and tried to recover and missed it by one position."
Lotterer, a triple Le Mans 24 Hours winner, was an FE rookie this season and recovered from a tough start in Hong Kong and Marrakech to become a regular race win and podium contender by the end of the campaign.
"Normally I don't have these [start] issues, but it kind of sums up my season," he said. "I think I had an issue every race.
"Overall I'm happy with the progression of my season.
"I could have had a lot more podiums without the issues, but that's how it is.
"I start season five clean and can be at the front."