Porsche is moving closer to a future Formula E programme following a meeting between its key personnel and FE boss Alejandro Agag in Monaco.
Agag met with Porsche CEO Oliver Blume, board member Michael Steiner and its LMP1 team principal and technical chief Andreas Seidl.
FE is known to be firmly on Porsche's future motorsport strategy radar, and it could join the series as soon as season five in 2018-19.
In addition to the Monaco meeting, further Porsche staff members attended the Berlin ePrix last weekend to talk about additional parameters for an entry in the near future.
"We received an invitation [to Monaco] from Alejandro Agag to have a look and experience Formula E for the first time," Seidl told Autosport at Le Mans.
"We just had an invitation to an interesting series, though maybe there are not enough technical freedoms yet."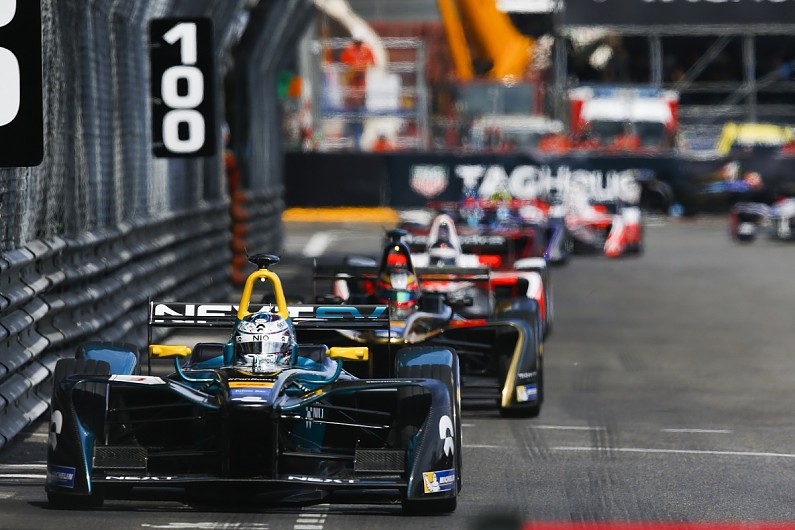 Like many manufacturers, Porsche has been monitoring FE carefully, especially since the second season in 2015/16.
The likelihood of a direct involvement is believed to have accelerated in recent months, ever since it was confirmed that FE would stick to its plan to switch to one-car races in season five.
Last year, Porsche showed significant interest in the spec battery tender - which is key to the series dispensing with the current two-car format for races from 2018/19.
McLaren Applied Technologies won that tender and will supply the batteries in conjunction with the US-based Lucid Motors company, which specialises in automotive battery technology.
Porsche refutes LMP1 quit reports
Recent reports in the German media recently suggested that Porsche's current LMP1 programme could be curtailed at the end of the 2017 season.
Porsche's initial World Endurance Championship programme was for five years, with three seasons of racing covering 2014-16 after two initial test and development years.
This was extended to cover 2017 and '18 in August of 2015, and Seidl insisted there was "no news" from the board when asked about the reports by Autosport, saying Porsche remains "committed".
A final decision on its WEC future is expected to be made public later this year.