Antonio Felix da Costa has hit out at Jarno Trulli's "idiotic" defence during Formula E's Moscow ePrix, which he says ruined his race.
After a throttle sensor problem in qualifying left him down the grid, da Costa struggled to find a way past Trulli on the tight circuit as he sought 10th place.
On two separate occasions, da Costa was alongside Trulli on the inside of the back chicane, only for the Italian to cut the corner and not relinquish the place.

Moscow FE race report: Piquet wins to extend lead
Da Costa eventually muscled past elsewhere and was classified seventh after Sebastien Buemi's demotion from third to ninth. Stewards later handed Trulli a five-place grid penalty for the first race of Londons finale.
"I don't know what he was doing, he was being a bit idiotic because he's a guy I've looked up to since I was a kid, and have a lot of respect for him," da Costa told AUTOSPORT.
"But one thing is blocking - blocking is racing, fair enough - but it's another thing if someone else is inside and the corner is theirs and you just cut the chicane to keep the position.
"He did it once, he did it twice and I had to overtake him three times in the end.
"It ruined my race. I spent 15 or 20 laps behind him, spending way more energy, when maybe a top five was possible."
Trulli was involved in a similar incident afterwards with Justin Wilson, before retiring when contact from Loic Duval damaged his rear wing.
"The chicane is so tight there, you can't go through with two cars, so there were only two options - cut through or crash both cars," he said post-race.
"So let's just say it was a big risk by the attacker to make this move.
"I think there should have been a stationary yellow flag there as it's impossible to fight in that corner."
AUTOSPORT SAYS
Mitchell Adam, International editor (@DrMitchellAdam)
Antonio Felix da Costa's frustration was unnecessary. Not because he should have sat there and smiled, but because the situation could have been resolved quickly.
The question, for me, is why stewards waited until after the race to investigate the incidents, when it seemed fairly clean cut.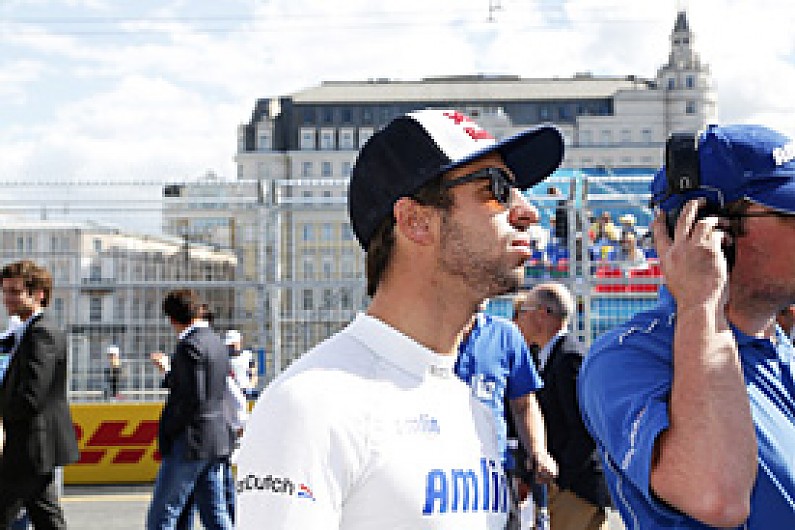 Twice, da Costa was all the way alongside Jarno Trulli on the inside of the chicane. The corner was his.
Twice, Trulli skipped across the chicane and retained his position, before repeating the move on Justin Wilson.
To me, they were clear instances of a driver - if not gaining an advantage - avoiding a disadvantage by cutting the circuit.
Many championships' judges of fact would have been on the case and awarded a penalty, perhaps after a bad sportsmanship flag by way of warning.
As it happened, da Costa and then Wilson were stuck for the bulk of their races, and Trulli was given a London grid penalty several hours after the fact.
Let's substitute Trulli for Driver X, and P10 for P1. If similar tactics helped Driver X win the race, they would almost certainly be content starting five places lower three weeks later.
It's something to add to Formula E's procedural review.