Jenzer's tally of FIA Formula 3 drivers has reached six as Hon Chio 'Charles' Leong has joined Red Bull, Honda Formula 1 junior Yuki Tsunoda and Andreas Estner at Sochi.
Tsunoda won his first race of the season last time out at Monza - leading to speculation he will make the jump to Formula 2 next season with a leading team - and has contested all events alongside Estner in the squad this season.

Has Honda found Japan's first F1 race winner?
However, Artem Petrov ran out of funding in the third car after the first round in Spain, and the team ran only two cars in the subsequent round at Paul Ricard.
Since then, Formula Renault Eurocup racer Federico Malvestiti - who drove at Silverstone - and Argentinian Giorgio Carrara have filled the seat for the rest of the season.
Leong, 18, won the Chinese F4 championship in 2017, finished fourth in Asian F3 the following year and has switched teams to BlackArts Racing from Hitech Grand Prix for the same championship last year.
"It was my birthday last week when we signed the contract," said Leong.
"I look very much forward to driving the new car and to compete in my home Grand Prix again."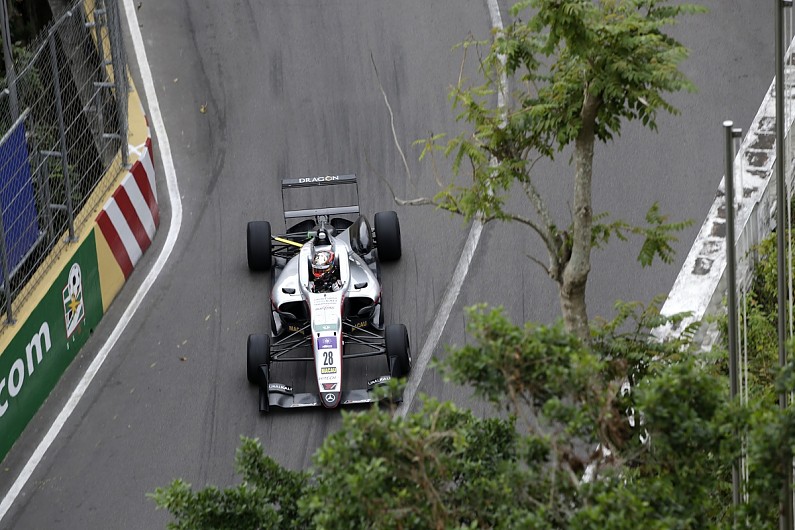 Andreas Jenzer added: "With his experience he is well qualified to step up to FIA F3 and to compete again in the Macau Grand Prix this year.
"We are excited to do this programme with Charles."
Leong will also conduct the post-season test at Valencia with the aim of competing at the non-championship Macau Grand Prix, which features the same teams and cars as FIA F3.
He contested the Macau Grand Prix - also with Hitech - last year, but crashed out of the main event.