Reigning BRDC British Formula 3 champion Linus Lundqvist will graduate into Euroformula Open this season and will remain with the Double R Racing squad.
The Swede dominated last year's British F3 campaign with the Surrey-based outfit, taking seven wins and clinching the title at Silverstone with two races remaining.
Earlier this month, the 19-year-old took a win in the Euroformula Open Winter Series at Paul Ricard with Campos Racing (pictured below) having also tested a GP3 car with the team at the end of last year.
But he will now compete in Euroformula Open with Double R, having raced for the squad last year and in British F4 during 2017.
"Both me and the team expect to be in the mix for wins and the championship and my target is to walk away with another championship by the end of the season," said Lundqvist, who also raced in this year's Daytona 24 Hours after winning the Sunoco Whelen Challenge last season.
"I know it's going to be tough.
"I've not been to the tracks before so it's going to be a challenge.
"The guys doing it are going to be tough competition."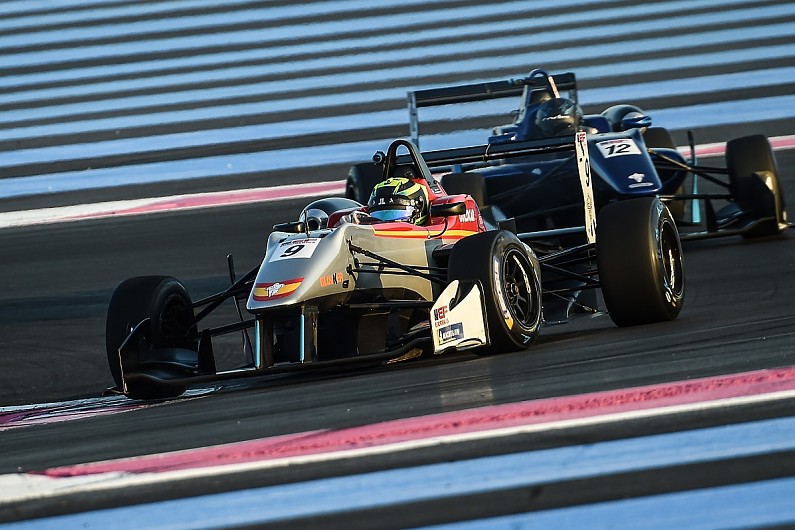 Lundqvist had looked at joining the new-for-2019 FIA Formula 3 category - which replaces both GP3 and European Formula 3 this year - but several reasons, including a lack of budget, prevented this.
"The aim was to do the new Formula 3 championship but for a number of reasons we just didn't have the possibility to do that championship," Lundqvist told Autosport.
"I think for almost every driver out there the budget is one of the key things and if that doesn't come into place there's no drive.
"I still think that this [Euroformula Open] is one of the best F3 series."
Lundqvist's main title rival in British F3, Nicolai Kjaergaard, will also move into Euroformula with Carlin this year and it's believed double-amputee Billy Monger also plans to compete in the series.
Double R, who are new to the category, have already signed up former British F4 driver and Red Bull rookie Jack Doohan.