The FIA has banned drivers from making the step from karts to the Formula 3 European Championship under a raft of changes to the series' sporting regulations.
After Max Verstappen caused a sensation by finishing third in the 2014 championship in his rookie season of car racing, British Red Bull junior Callum Ilott and Italian Alessio Lorandi made a similar jump this season.
Now, in the wake of F3's spate of mid-season shunts, the FIA has closed off that route by mandating at least one season's experience in single-seaters, a move first discussed by the governing body and the teams in June.
Ironically, Ilott is the only driver to have finished all 33 races in this season's F3 European Championship.
The other main sporting regulation changes, and reasons for and/or consequences, are as follows:
No driver who has competed in three complete (minimum 80 per cent) European F3 seasons can enter the championship.
No more Felix Rosenqvist-style veterans. Also excludes Antonio Giovinazzi and Tatiana Calderon if they wanted to return in 2016.
Drivers to go on a mandatory FIA training programme. Penalty points issued for incidents, with those exceeding 12 within a 12-month rollover period getting a one-race ban. Incident cameras with FIA-supplied memory cards to be carried on cars.
Reaction to the crashes of 2015.
Maximum four cars per team, with each entrant having to give details of team's financial and sporting situations, identity of team ownership and 'upstream' companies plus organisation charts.
Move to spread drivers around teams, and prevent them running five or more cars via satellite operations.

Tenfold rise in non-refundable entry applications from €500 to €5000. These, which are made in December, are deducted from the total €21,000 fee when the final entry is submitted.
Stops speculative entries, but provides risk for existing teams yet to sign drivers. "An inconvenience that nobody needed," said one team boss. "Christmas is the wrong time of year to front up a lot of money."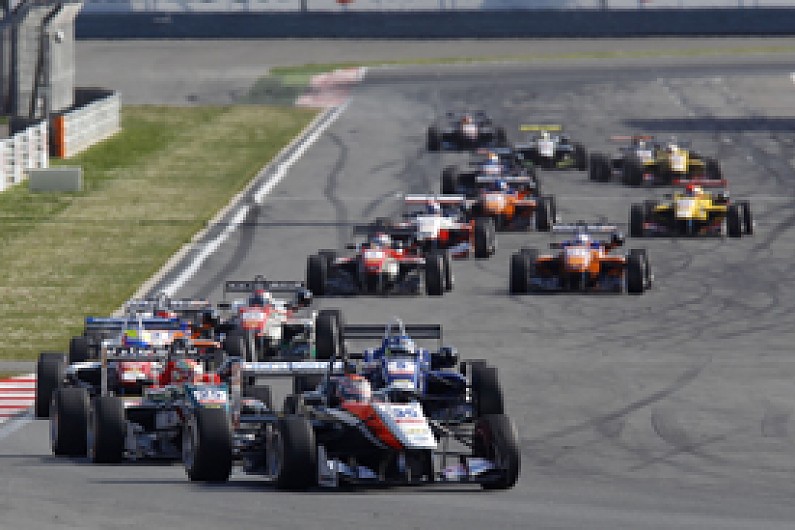 Potential exclusion from the championship (or minimum €5000 fine) for any competitor who misses a round unless 'judged by stewards to be beyond the control of the competitor'.
A big step towards GP2/3 levels of draconian punishment, possibly a reaction to teams skipping the 2014 Moscow Raceway round for financial/political reasons.
"It's fine if you're a billionaire but we're completely led by the drivers," said our team boss.
"Hopefully they'll look at each case individually and decide if it's force majeure. It's a tough world out here in Motor Racing Land. No race team wants not to be racing, because we're not getting paid."

Five and 10-second time penalties added for drivers deemed to be at fault for incidents.
This comes in addition to existing drive-through penalties, providing more flexibility and scope in dealing with transgressions.
Drivers banned from testing any car on a circuit (or any part of it) within three months before that track's European F3 round.
A reaction to teams testing other machinery, in the wake of stories that Prema Powerteam had been running Formula Master cars in the lead-up to races. But drivers can drive on those tracks if they are contesting another F3 championship as long as this is not 'deemed to be an attempt to subvert the intention of these regulations'...
...lifting of ban on teams running cars from other F3 championships on circuits that are coming up in the European F3 calendar.
This one will get organisers of the British and German F3 series choking on their coffee, as this played a role in those championships' demise; now reversed as FIA seeks to reintroduce regional F3.
Rule exonerating driver from trio of 10-place grid penalties if their engine is damaged in an accident is amended, so that if the driver 'is judged to have been solely responsible for it' they get a single 10-place penalty.
Comes after Lance Stroll was allowed an engine change without penalty after his Monza crash, for which he was found responsible by officials.
Virtual safety car introduced when double waved yellow flags are required but when the situation is regarded as not serious enough for a safety car.
A number of crashes in F3 have resulted from restarts after caution periods triggered by relatively innocuous incidents; a great tool for use later on in races when the field has spread out a little.