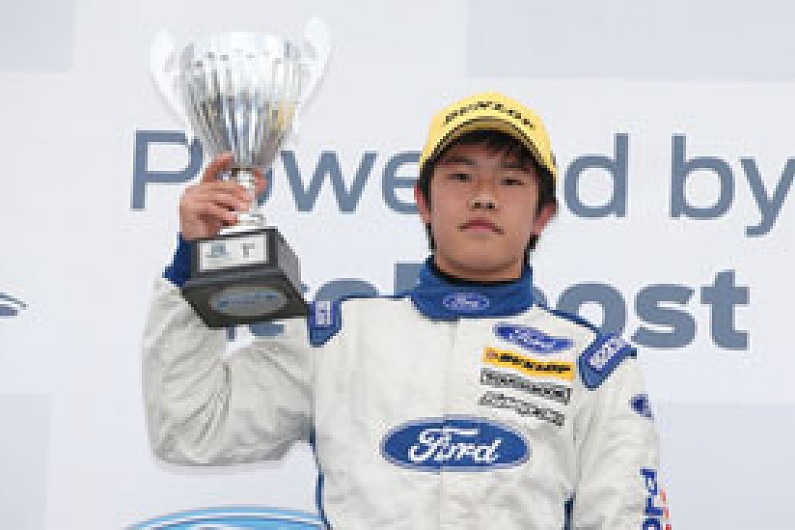 Macanese teenager Andy Chang is to step up to the British Formula 3 International Series this year after just four race weekends in cars.
The former international karter, whose full name is Chang Wing Chung, is the first driver on board for 2014 with Double R Racing, which carried Mike Conway to the title in 2006.
As a 16-year-old, Chang made his car-racing debut by contesting the last two rounds of the 2013 British Formula Ford Championship. He then competed in two Formula Masters China events, including the race in his home city of Macau.
Double R boss Anthony 'Boyo' Hieatt confirmed that Chang will race a Dallara F312. His team will run a combination of the current F312 and the older-spec F308, but Chang wants to race the newer car as he is planning to contest the Macau Grand Prix.
"We've had him in the simulator here at Double R and he's been good, so we hope to carry that on," said Hieatt, who is understood to be close to deals with two other drivers for British F3.
Double R, which will continue to use Mercedes engines in 2014, also plans to run up to three cars in the F3 European Championship.
The team tested GP3 ace Kevin Korjus - who contested the 2012 and '13 Macau GP with Double R - and American Ryan Booth at Silverstone in December.
Hieatt added: "I'd love to run Kevin and he's trying to get a bit of sponsorship together.
"He loves driving the F3 car and realises that there is much more mileage than you get in GP3."