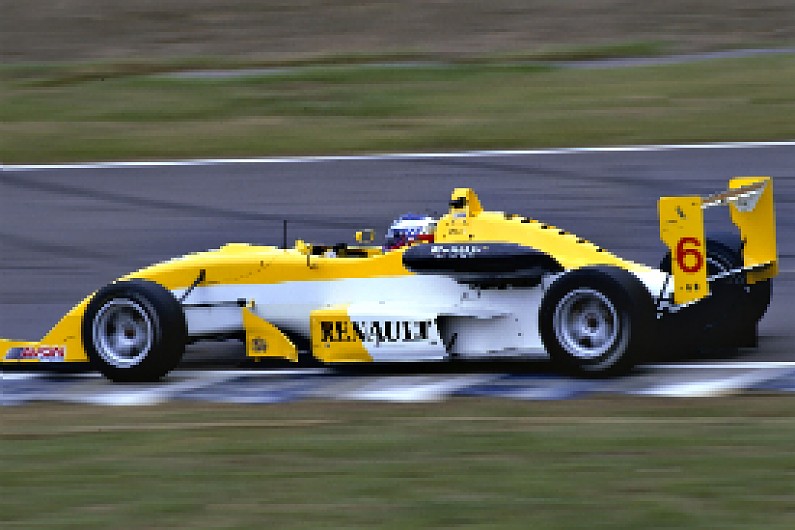 Renault has announced its return to Formula 3 competition as an engine supplier with specialist ORECA, as predicted by AUTOSPORT in October.
The French manufacturer has not powered top-level F3 cars since 2004, having previously been involved with 10 French championship drivers' titles and won the international events in Macau and Korea plus the Masters at Zandvoort and the Pau Grand Prix.
It is now getting back together with ORECA, which ran Alain Prost to his two French F3 crowns in Renault-powered cars in 1979-80, to build and prepare the engines.
A pair of unconfirmed two-car teams will use the Renault engines in the Formula 3 European Championship next year.
ORECA chief Hugues de Chaunac said: "Formula 3 was great for ORECA and our return to this discipline, which is regaining its historical place, is a great moment.
"We've had many wins with Renault and are preparing to take on a new challenge together, which we hope will be very successful. This is a big project for our engine department.
Renault Sport Technologies competition director Arnaud Boulanger said that Renault's decision to return was largely down to FIA having breathed new life into the category in the past year via the revamped European championship.
"Formula 3 has a special place in the history of the single-seater," he said.
"But with a new breath of fresh air given by the FIA, the series' resurgence convinced us to make a return.
"Our collaboration with ORECA harks back to successful times, but we're also looking to the future with big ambitions."
The European championship's engine regulations are changing for 2014. While sticking to the category's traditional two-litre, air-restricted philosophy, bespoke racing powerplants will be allowed to race against production-based units.
Japanese F3 adopted this rules set for 2013 with TOM's Toyota, Mugen Honda and Toda engines all competing.
The first new-spec unit to run in Europe was a Neil Brown Engineering powerplant tested by T-Sport at Spa last week.
Autosport has produced a standalone special magazine to celebrate our 70th birthday. All current print subscribers will receive a copy for free. To order your copy of the 196-page Autosport 70th Anniversary issue, please go to: autosport.com/autosport70th