British Formula 3 International Series team Double R Racing will run Italian Antonio Giovinazzi and Indonesian Sean Gelael in 2013.
Giovinazzi, 19, won the 2012 Formula Pilota China series for Formula Abarth cars in his maiden season of car racing, while 16-year-old Gelael was a race winner in the series.
Giovinazzi also took a double win in the European Formula Abarth finale at Monza.
Both drivers tested Double R's Dallara-Mercedes racers at Pembrey, and team chief Anthony 'Boyo' Hieatt is confident they are set for a strong season.
"It's fantastic for us to have filled two seats already for 2013," said Hieatt.
"In testing with us at Pembrey Sean and Antonio showed a great deal of promise.
"We're delighted to have them on board and really looking forward to working with them over the winter and into the new season."
Both drivers are managed by former racer Piers Hunnisett, and drove for his Eurasia Motorsport team in FPC this season.
Giovinazzi said: "This is a great opportunity for me. I am really looking forward to stepping up to British F3 after such a successful time in karting and in FPC. I want to thank everyone for making this happen."
Gelael added: "'Boyo' has been working with us in Asia for the past six months and during that time I've built up a good relationship with him. I have a lot to learn and view F3 as a two-year plan."
AUTOSPORT SAYS
Marcus Simmons, chief sub-editor
There has been a fair bit of speculation over the past few weeks that British Formula 3 is in trouble with entries for next year. That's unfair.
Although nobody is expecting a miraculous half-dozen more regulars than in 2012, in reality it's looking more like a case of deals being done later in the off-season than we're used to.
Double R Racing's signing of a couple of newcomers - of whom Giovinazzi is extremely highly rated - will be welcomed by everyone within British F3.
And if the Woking squad can snap up Formula Renault NEC runner-up Jordan King too, then that's a highly respectable line-up for the team.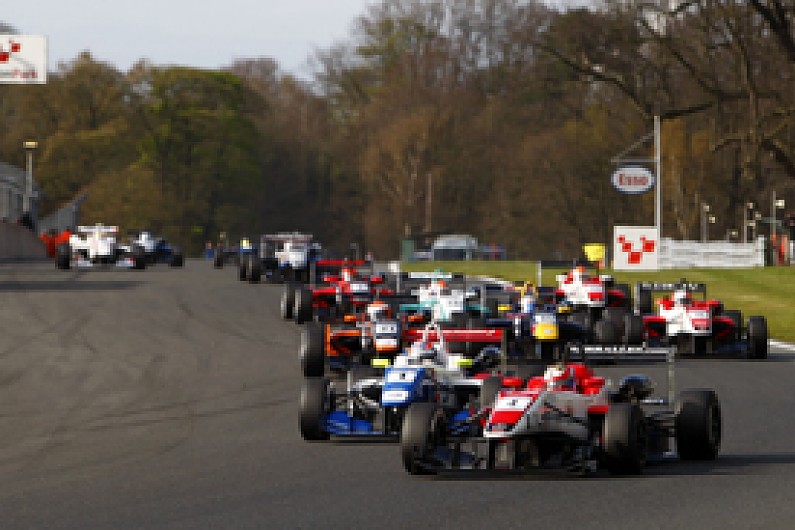 The recruitment of King could then hasten his 2011-12 FRenault rival Josh Hill completing his expected graduation to F3 with Fortec Motorsport.
Fortec has reported plenty of interest from junior levels in British F3 for next season.
The team has also admitted it could run Felix Serralles and Pipo Derani in a British programme parallel to their European campaign.
The plan is for it to be selected rounds, but with minimal calendar clashes it's feasible for them to do nearly all of them.
T-Sport has long since signed up National Class champion Spike Goddard, and backer ThreeBond is on the hunt for a real ace to pilot the sister Nissan-engined car. That car's a winner in the right hands.
Oddly, it's quiet at series dominator Carlin. See this week's AUTOSPORT magazine on Thursday for a story on a young guy who we think could be a very exciting signing, although it's too early to say whether this is the path he will take...
Carlin has also been testing with King, fellow Brit Harry Tincknell and French-Canadian Nicholas Latifi.
Tincknell is entertaining offers in other championships, but would be a solid bet for a title challenge in his third season of British F3.
Latifi - who raced this year in Italian F3 - is thought very likely to end up in the UK, although with which team is unclear.
Add it all up, and the non-Carlin teams are actually looking in better shape than they did this time last year.
The lack of action at Carlin is puzzling, but the team will likely have the pick of any strong talents still on the market during January/February.
Among them could be 2011 McLaren AUTOSPORT BRDC Award winner Oliver Rowland, depending on the Racing Steps Foundation's plans for the Yorkshireman, although Fortec would doubtless want him to stay put for his graduation after two years with the team in Renault.
So yes, we're not looking at mega-grids in 2013, but it's not necessarily as bad as the doom-mongers have suggested.