The final season of the already-lamented Formula 3 European Championship was the most open in its history - until it switched to the most one-sided in a matter of weeks.
When Mick Schumacher went to bed on the evening of July 27, having thrown away his first F3 pole position with a first-lap tangle at Spa with Prema team-mate Guan Yu Zhou, he was a distant 10th in the standings just one race before the season's halfway point.
The following day he took his maiden F3 victory - despite another clash with Zhou - and then chipped his way into title-outsider status with further wins at Silverstone and Misano.
But it was the utter steamroller performance across the two September rounds at the Nurburgring and Red Bull Ring from Schumacher and team-mate Robert Shwartzman that set tongues wagging, even beyond the F3 paddock.
This form meant he was a Schu-in (groan, sorry...) to wrap up the title at the Hockenheim finale and, on a weekend of mistakes, he did so belatedly in the second of the three races.
It was the manner of the startling sudden improvement of Schumacher and rookie Shwartzman that intrigued onlookers, and indeed, in Schumacher's case, such a performance step-change in the latter half of a driver's second campaign was bordering on the unnatural.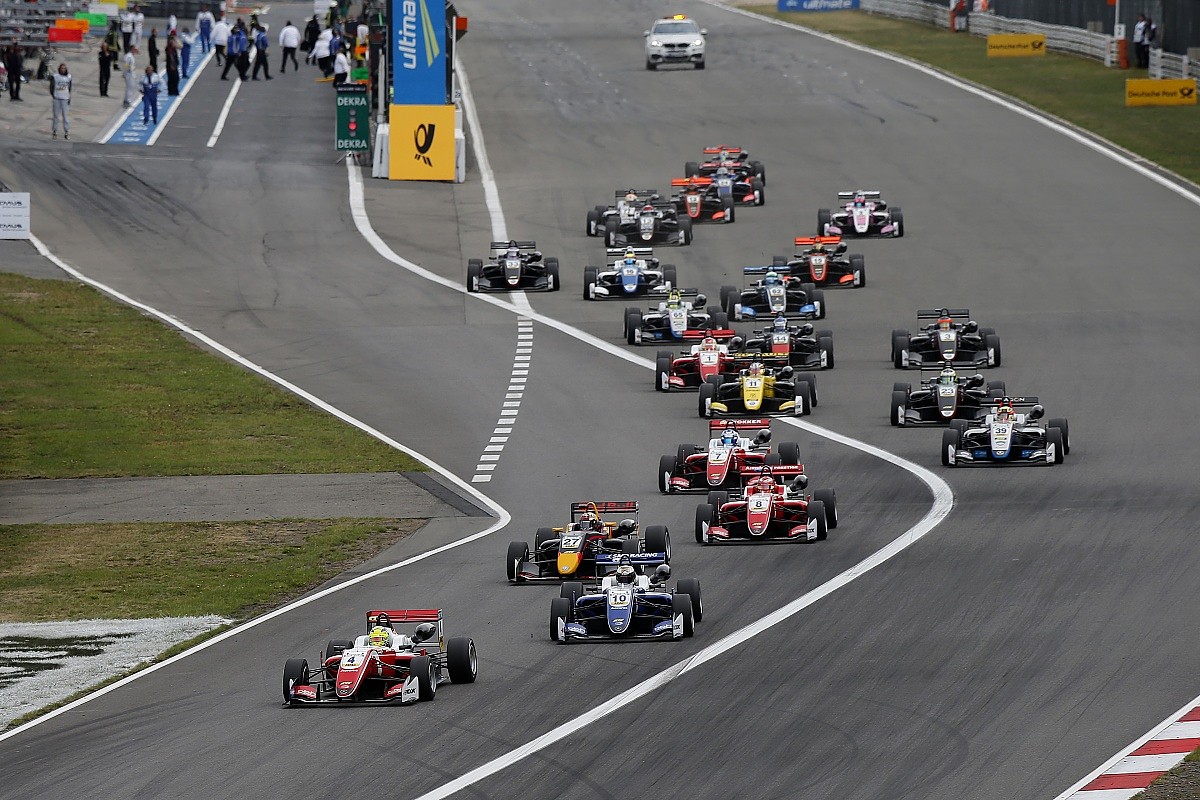 One team even told Autosport it believed it had grounds to protest Schumacher's car, but that with such a tide of public enthusiasm over his performances it would be on to a loser.
But the most-common consensus was that Schumacher and Shwartzman had access to better - but not illegal - engine performance from their Mercedes powerplants at a time when the form of title-contending team-mates Marcus Armstrong, Zhou and Ralf Aron simultaneously dropped; this would be something entirely outside the control of the Prema team.
With the opinions so widespread, it is regrettably difficult to grade the drivers from 2018, and the best we can do is go on the most consistent trends in their performances rather than spikes (upwards or downwards) in form.
10 Alex Palou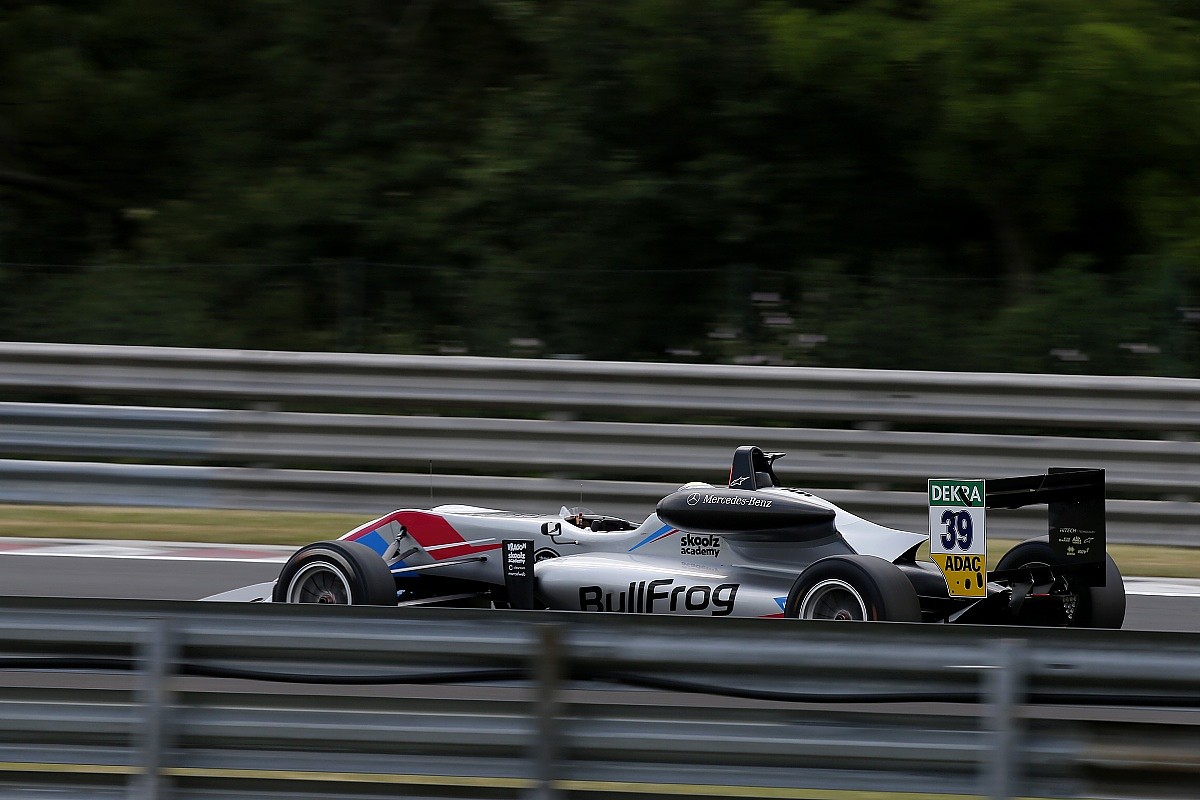 The Catalan is a very handy driver who'd been around the third tier of racing for a long time without ever doing a Euro F3 season before being called up to lead the Hitech squad in 2018.
He looked strong early on, starting from the front row for three of the first four races, but wasted two of them by not getting away from the line. With his experience he should have won races, especially as rookie team-mate Enaam Ahmed did.
Palou stepped up towards the end of the season with podiums at each of the final two weekends, but by then the Hitech team wasn't quite the force it had been back in the spring.
9 Robert Shwartzman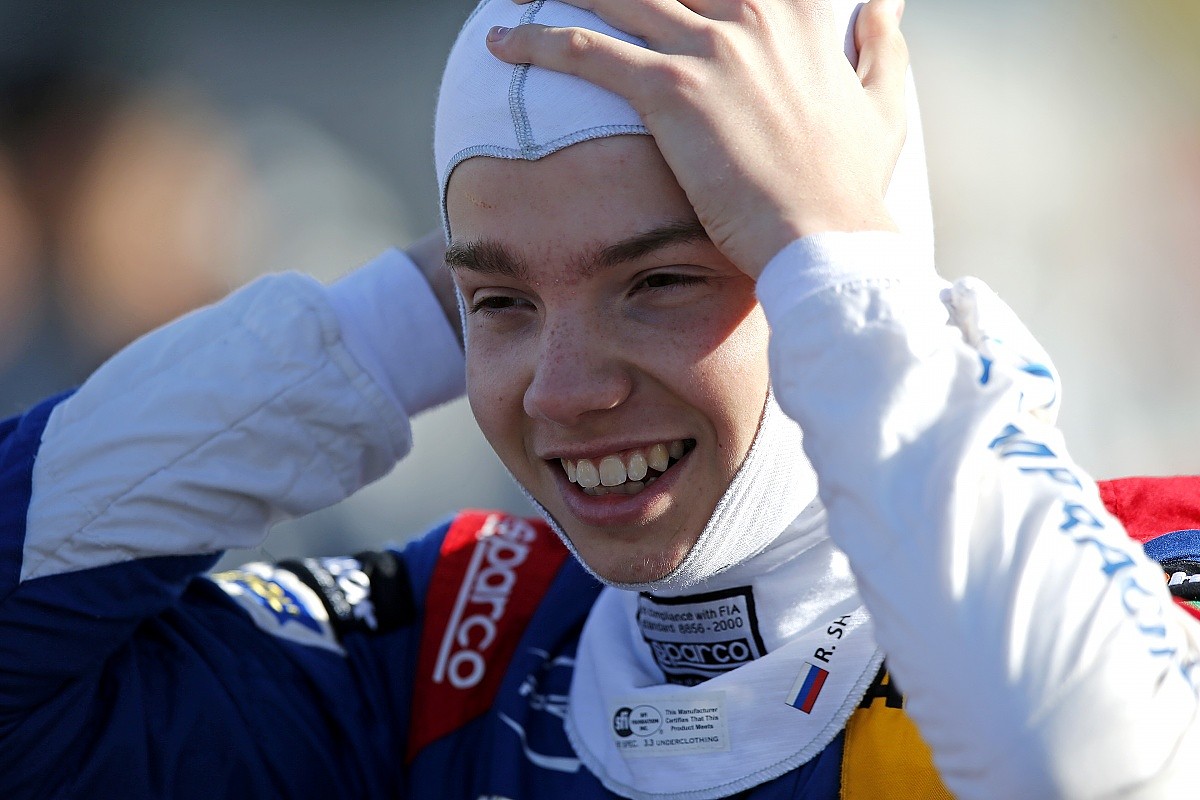 The same late-season murmurs about Schumacher also applied to Shwartzman - who as well as being a Ferrari junior also belongs to the Russian SMP Racing stable - and so it's difficult to evaluate him.
He spent much of the mid-season as the fifth best of the five Prema drivers until that late form, although there were some good performances before then, notably a pole at Norisring and some very good drives into the points at Misano from lowly grid positions.
He's good, but let's wait to judge properly - he looks likely to be back with Prema in FIA F3 next season.
8 Jehan Daruvala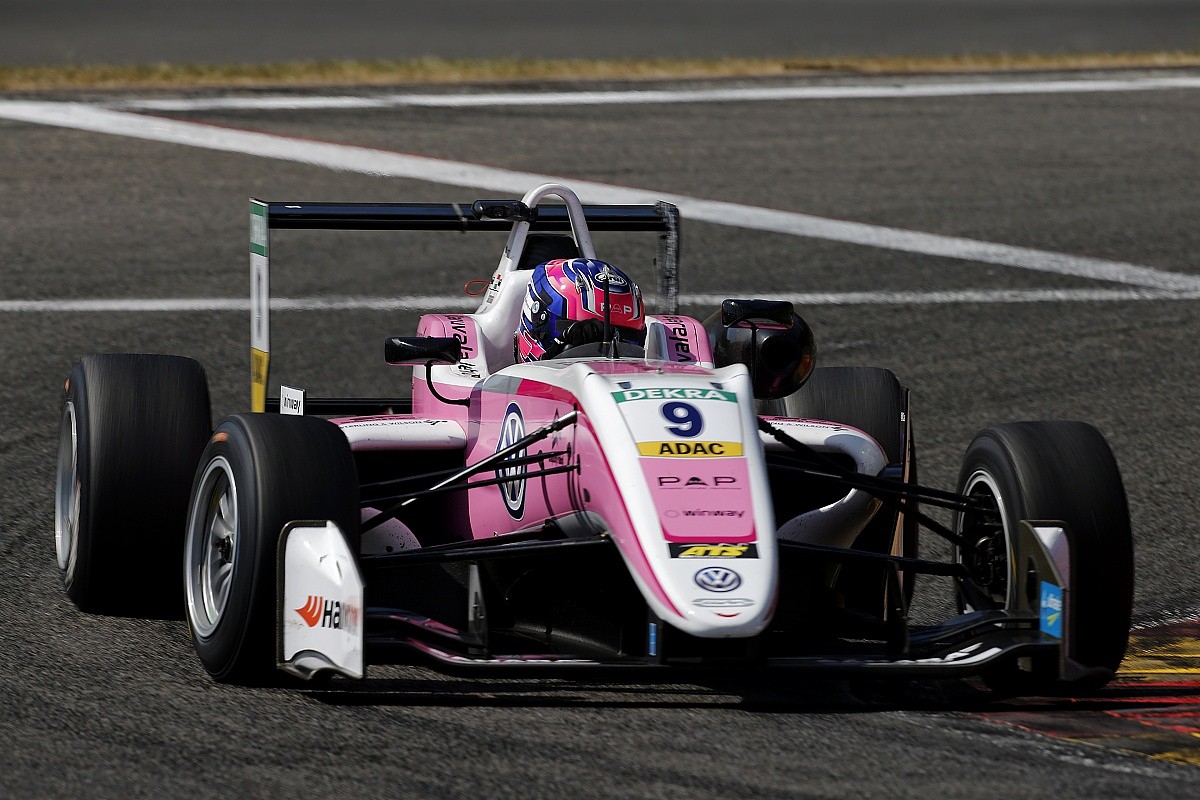 The Force India protege's first season of F3 was one where he generally drove too conservatively, but he certainly fixed that for his second campaign in 2018.
He was one of a trio of drivers expected to lead the Carlin attack, but the team had a big comedown from its Lando Norris title year and there was a fair bit of headscratching over inconsistent grip.
It was Daruvala who rose to the occasion, driving with spectacular flair. His win in Spa race one was good but his 12th-to-third charge later that day was even better, and from here on he usually outshone his team-mates.
There were some incidents, but he's now a much better driver and will surely be in demand among FIA F3 teams for next year.
7 Enaam Ahmed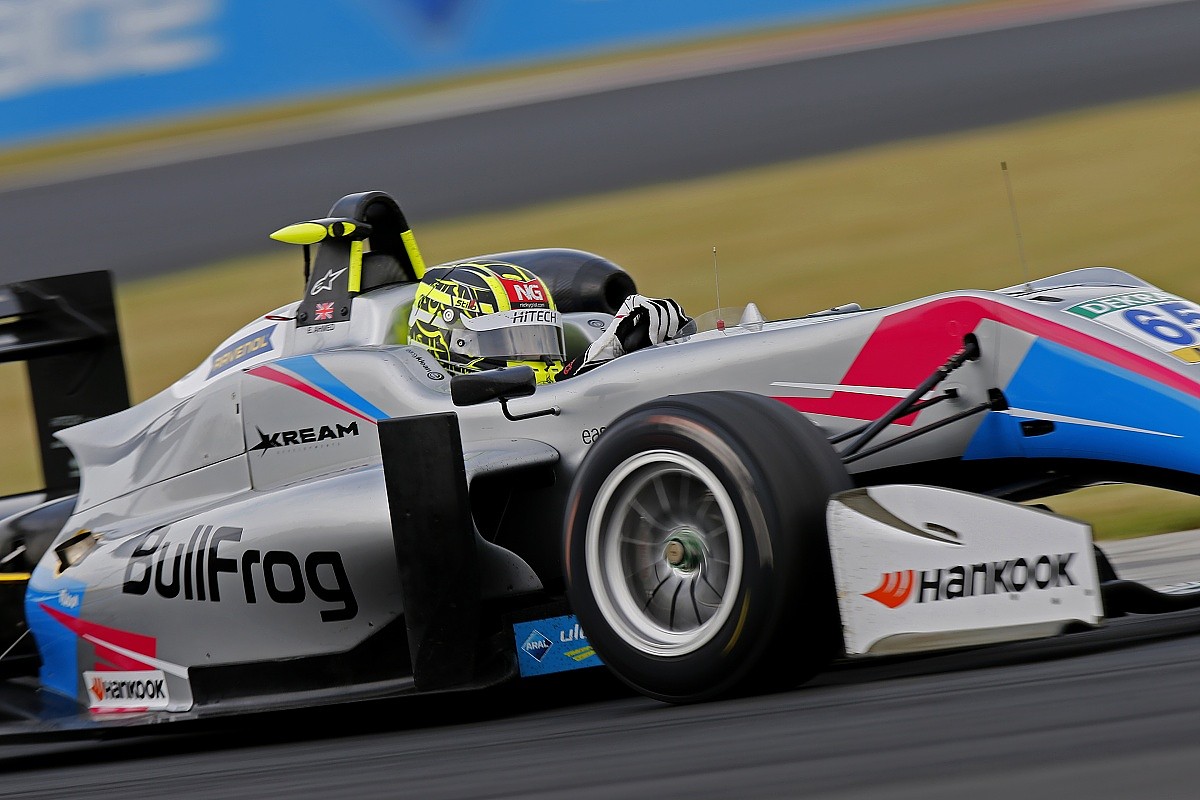 The 2017 BRDC British F3 champion worked hard over the winter with Hitech GP after discovering how tough Euro F3 was in his pre-Christmas test outings.
As a result he was a revelation early on, starring at Pau and the Norisring, and winning twice at the Hungaroring as he held a brief points lead.
Ahmed reckoned the team fell behind on development mid-season - not helped by his engineer going on paternity leave - but he still eclipsed experienced team-mate Palou. A big shunt in Zandvoort practice meant that weekend was a shocker, but he showed well in the next events at Spa and Silverstone. He'd be a strong contender if he goes with FIA F3 in 2019.
6 Guan Yu Zhou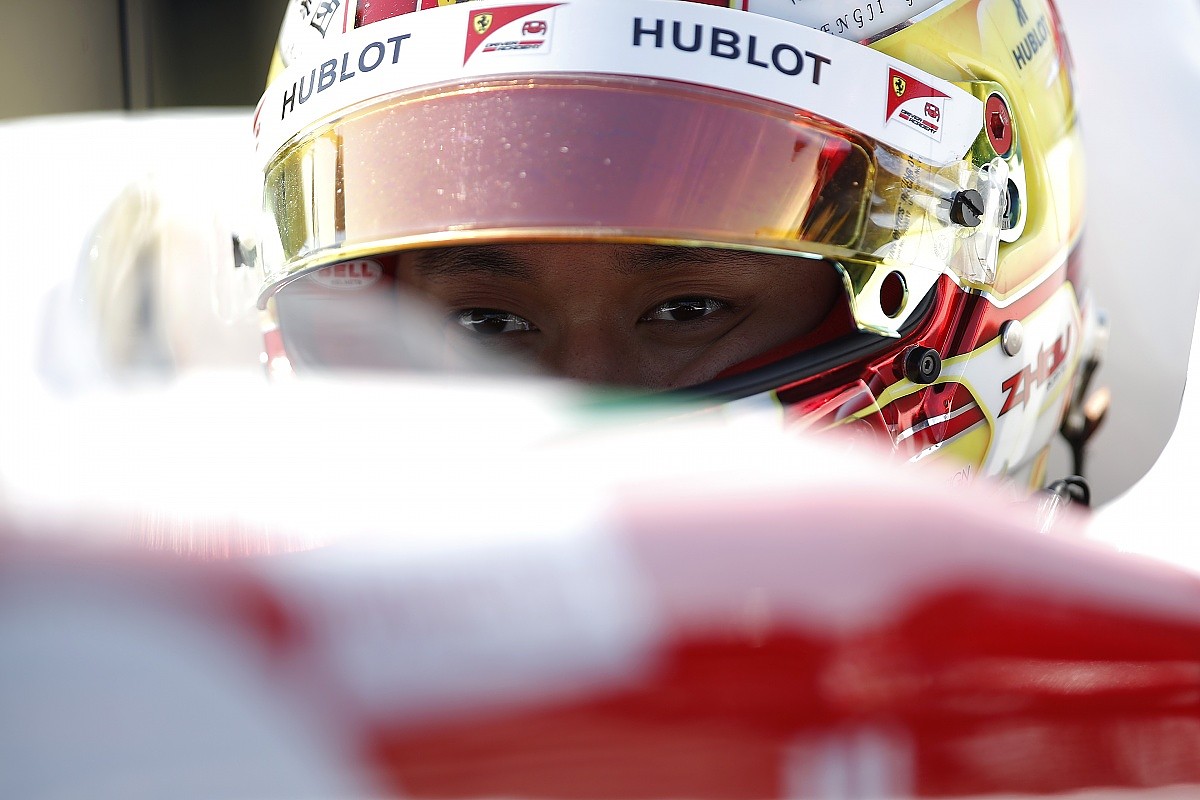 Another in his third year in F3, the Chinese Ferrari junior was back with Prema and vied with Ticktum for much of the year for quickest driver on supertimes (the season average of each driver's best lap of the weekend).
His title challenge fell apart with a miserable run of mid-season incidents that usually weren't his fault, but there were also times when he didn't look quite as sharp in the early-laps jostling as some of the others at the front.
Zhou was another baffled by inconsistent late-season form at Prema, but bounced back to add a sublime Hockenheim win to his Pau victory. He's quick, and will be very respectable if he makes his planned step to Formula 2 next season.
5 Ralf Aron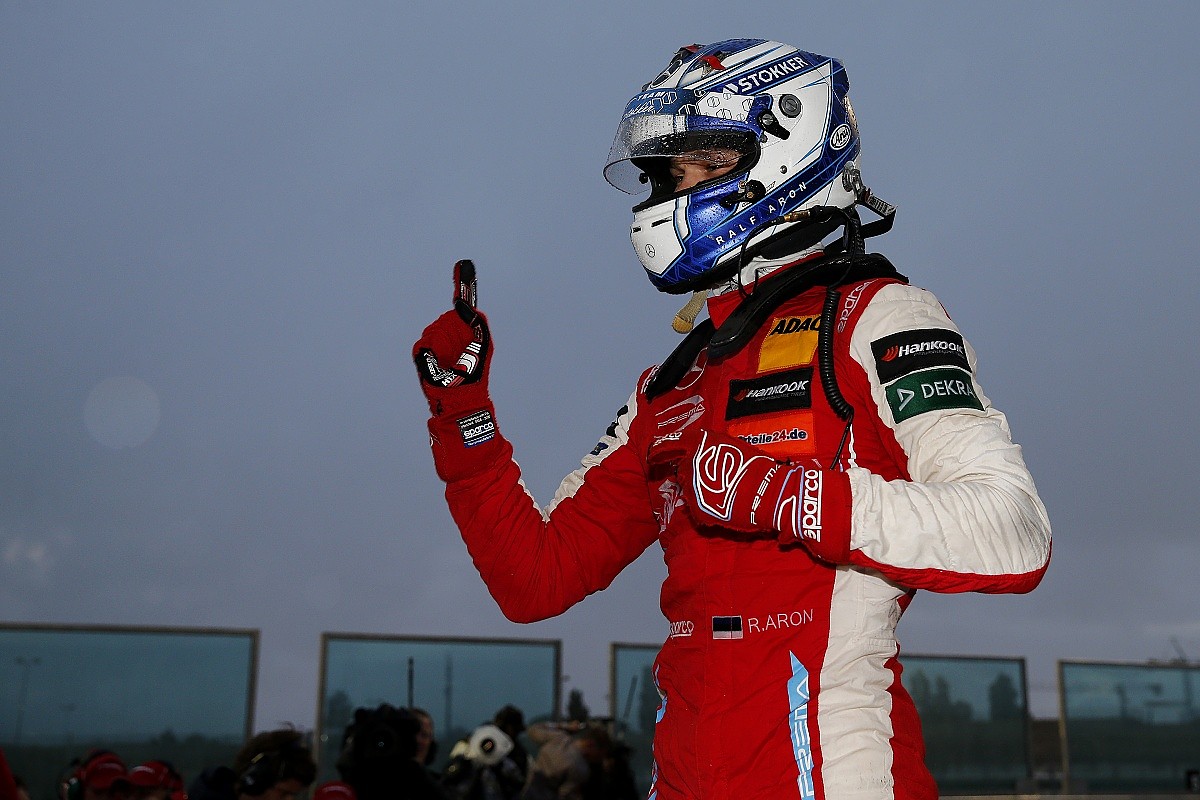 In his third year in F3, and on his return to Prema, Aron was tipped as a title favourite and took an early win in the truncated Pau Grand Prix.
But his season went downhill with what he thought were intermittent straightline-speed problems, which a new engine at the Red Bull Ring didn't totally resolve.
Aron's tally of four wins was eclipsed only by Schumacher, and he stayed well in title contention until the late summer as he usually made the most of his chances.
A spectacular shunt with fellow Estonian Juri Vips at Spa, for which Vips was penalised, didn't help, and further collisions between the two compatriots at the Red Bull Ring and Hockenheim led to a feud, with Aron dejected by year's end and unsure of his future.
4 Mick Schumacher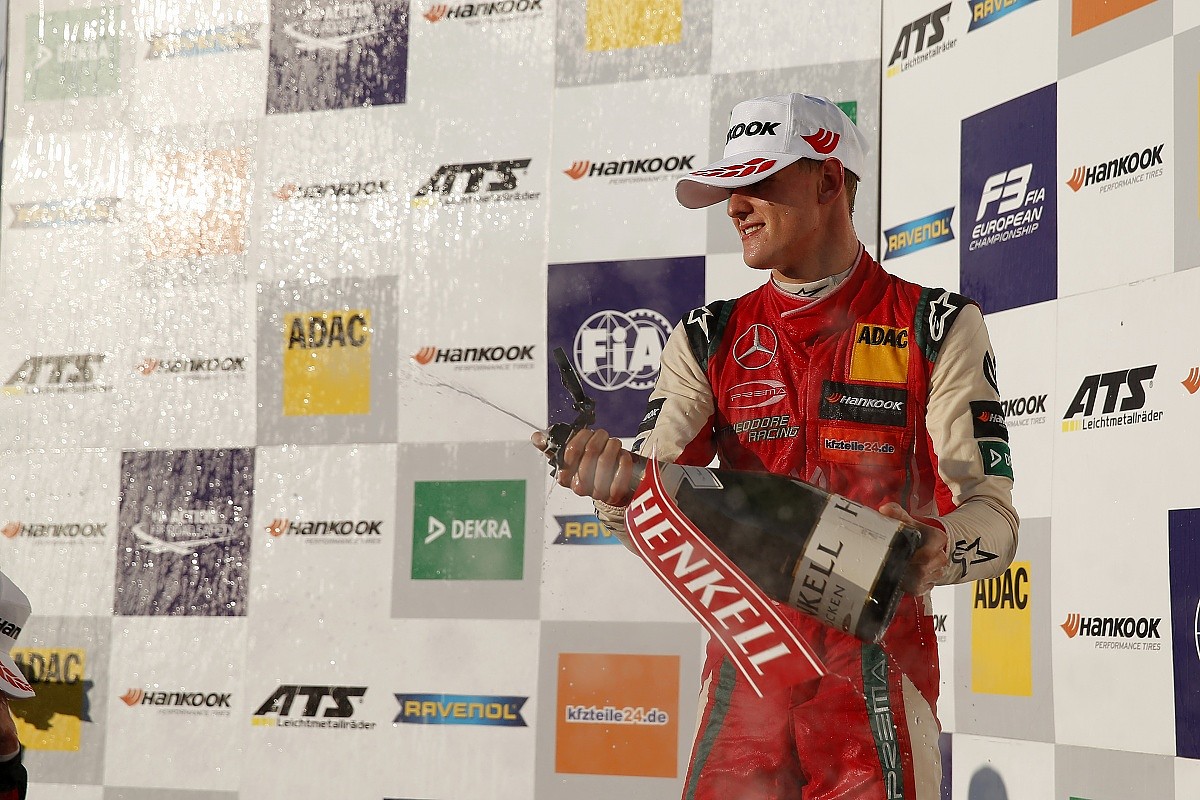 Much of his winter testing work was to address Schumacher's poor qualifying form from his rookie F3 season but, after 14 of the 20 qualifying sessions in 2018, he still trailed Prema team-mates Armstrong and Zhou on direct match-ups in this discipline.
Then came his astonishing late-season run where he blitzed everyone. That quantum leap led to numerous whispers as to where the upturn had come from. Team boss Rene Rosin told Autosport that if there was anything illegal, then the team had been running illegally for years - ie, it wasn't doing anything different.
Whatever was happening, there is no denying that Schumacher drove extremely well in converting his form into a series of race wins and the title.
He's a good driver, and capable of strong results in F2 next year if he graduates as expected with Prema.
3 Marcus Armstrong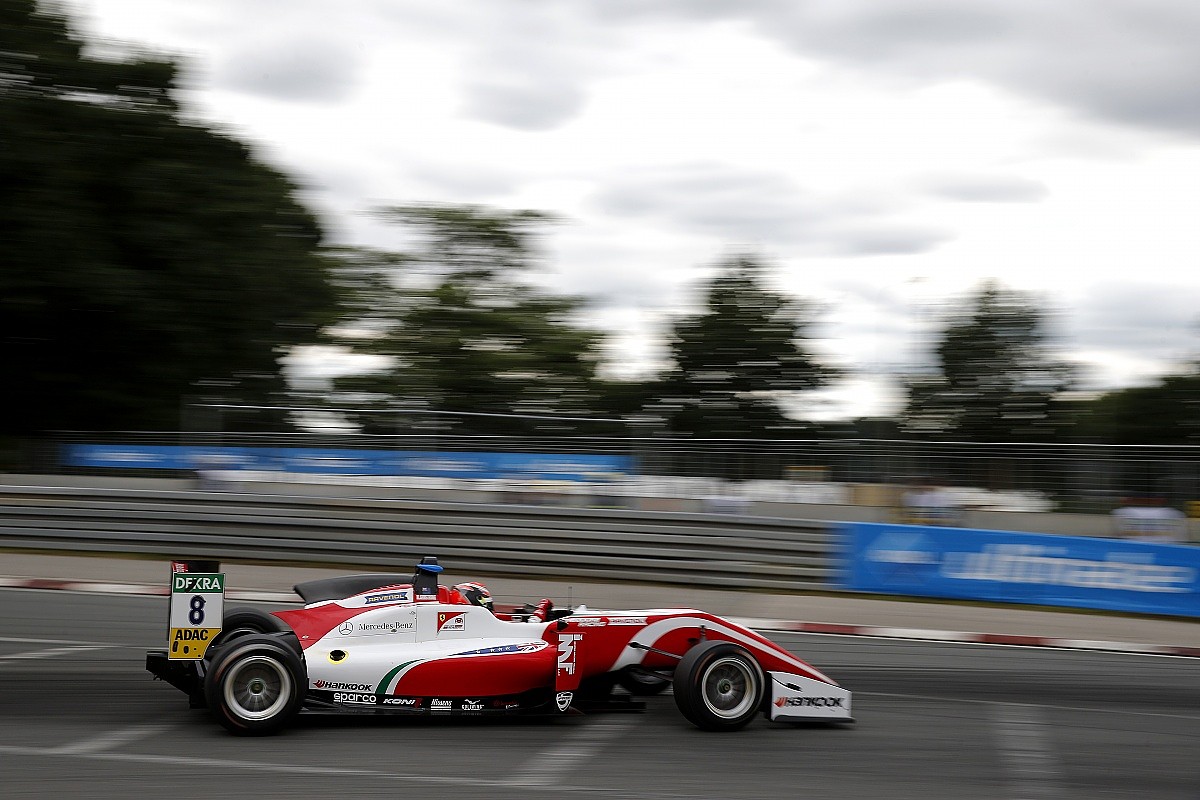 This was only the second full year in cars for the Ferrari protege and reigning Italian Formula 4 champion, who stepped up with Prema and was the most impressive of the team's drivers for the majority of the season.
Against four very strong team-mates, the New Zealander took little time to establish himself as the team's main title contender. He's a smooth, cerebral, methodical driver and down-to-earth character and, once he'd stopped colliding at first corners with Dan Ticktum (three times in the first six races!), he racked up the points.
It all went wrong from the point when he needed a new engine at the Nurburgring - up to that point, Armstrong was ahead on qualifying match-ups with all his team-mates, and in a title fight with Ticktum.
The suggestions were that he was down on straightline speed, and he eschewed his silky style to show he could rag a car to good results at the Red Bull Ring, but he cut a forlorn figure on a disastrous final weekend at Hockenheim.
He's likely to go for FIA F3 next year, possibly with Prema, although don't rule out a tie-up with Hitech, whose team principal Oliver Oakes guided his karting career.
2 Dan Ticktum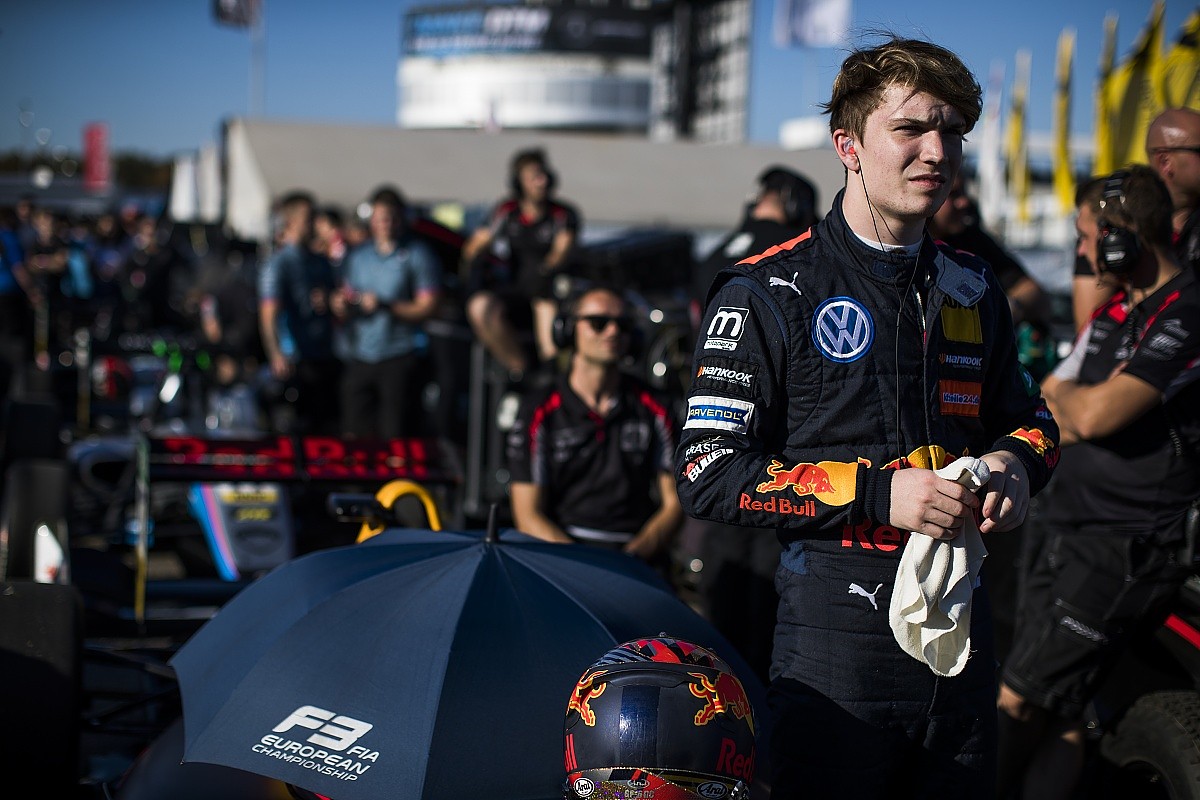 He denied it was the case, but the evidence suggests that this Motopark-run Red Bull Junior was adversely affected by Schumacher's late form, and his final two race weekends were pretty scrappy.
Ticktum could be sublime, but he was also utterly unpredictable for much of the season.
It's an impressive feat to not win from a double pole at almost-impossible-to-overtake-on Zandvoort, yet his tracking down and passing of Sacha Fenestraz to first place at Silverstone was a masterclass, as was his charge from 10th on the grid to victory at Spa.
Getting the car off the line was a problem for much of the season, the most spectacular example being at the Norisring, where he stalled and was rammed by tailender Ameya Vaidyanathan. The subsequent repair was a miracle, and Ticktum's composure in hanging on to win from Vips later that afternoon was admirable.
If he goes to Japan to race in Super Formula in 2019, it would add the necessary maturity to a driver who is undoubtedly talented enough for the top level.
1 Juri Vips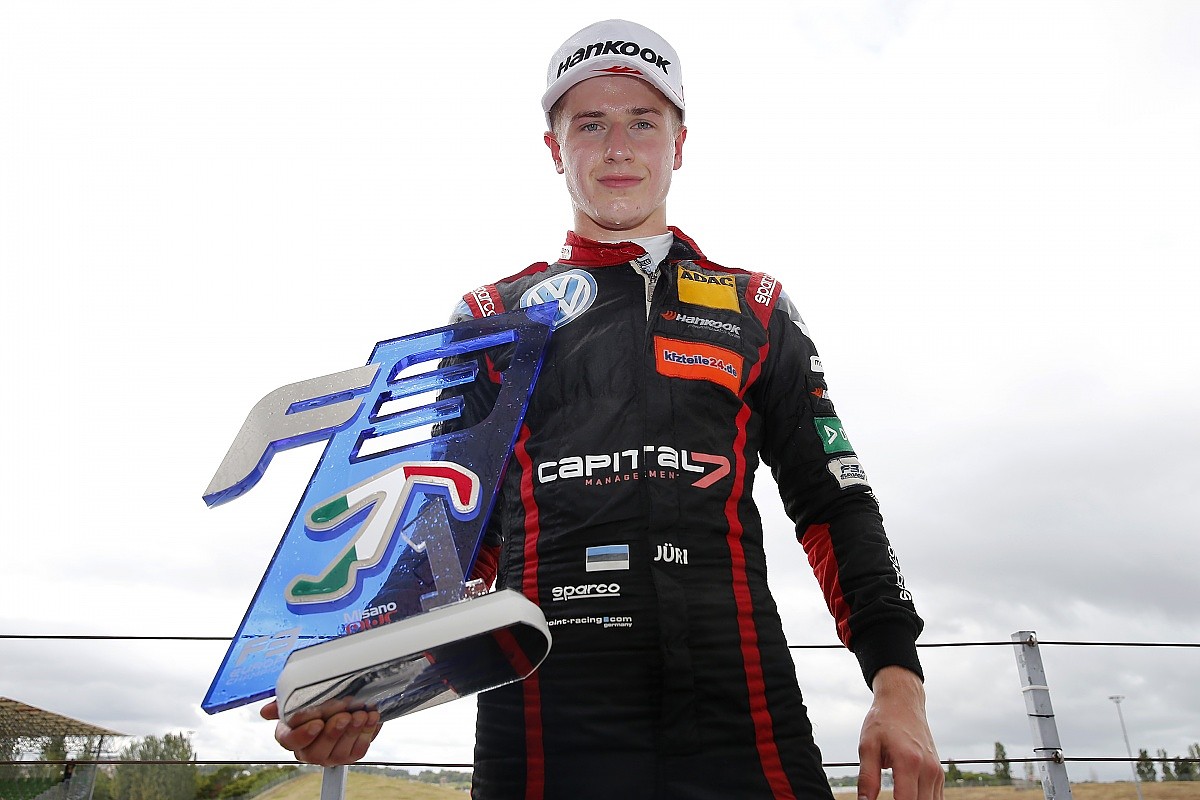 They didn't throw away the mould when they made Keke Rosberg, because it's been used again for this astonishing - but yet-to-be-refined - talent from Estonia.
He's a swashbuckling, no-nonsense Baltic racer blessed with extrovert car control; he makes mistakes, but he's pushing the boundaries and the rough edges will be smoothed as he gains in maturity.
Rookie Vips was a perfect fit with Motopark, but lost a lot of the pre-Christmas testing - this is crucial in F3 driver development, especially for a newcomer - while waiting for his budget to be put in place to graduate as the reigning German Formula 4 champion.
That meant he was playing catch-up over the early rounds, but once he was up to speed he was always in contention and he moved up to lead the Motopark attack when Ticktum's form crumbled over the last couple of weekends.
Highlights were his attacking maiden win at the Norisring; a staggering pole lap in the wet at Misano that was more than a second quicker than the next-best driver not to flagrantly abuse track limits; and storming from the back of the field after a first-lap collision to ninth in the Hockenheim finale, setting fastest lap by over 0.3s with a bent pushrod.
Red Bull has reportedly come calling and you can put your money on him as a red-hot title favourite for the new FIA F3 Championship in 2019.
The rest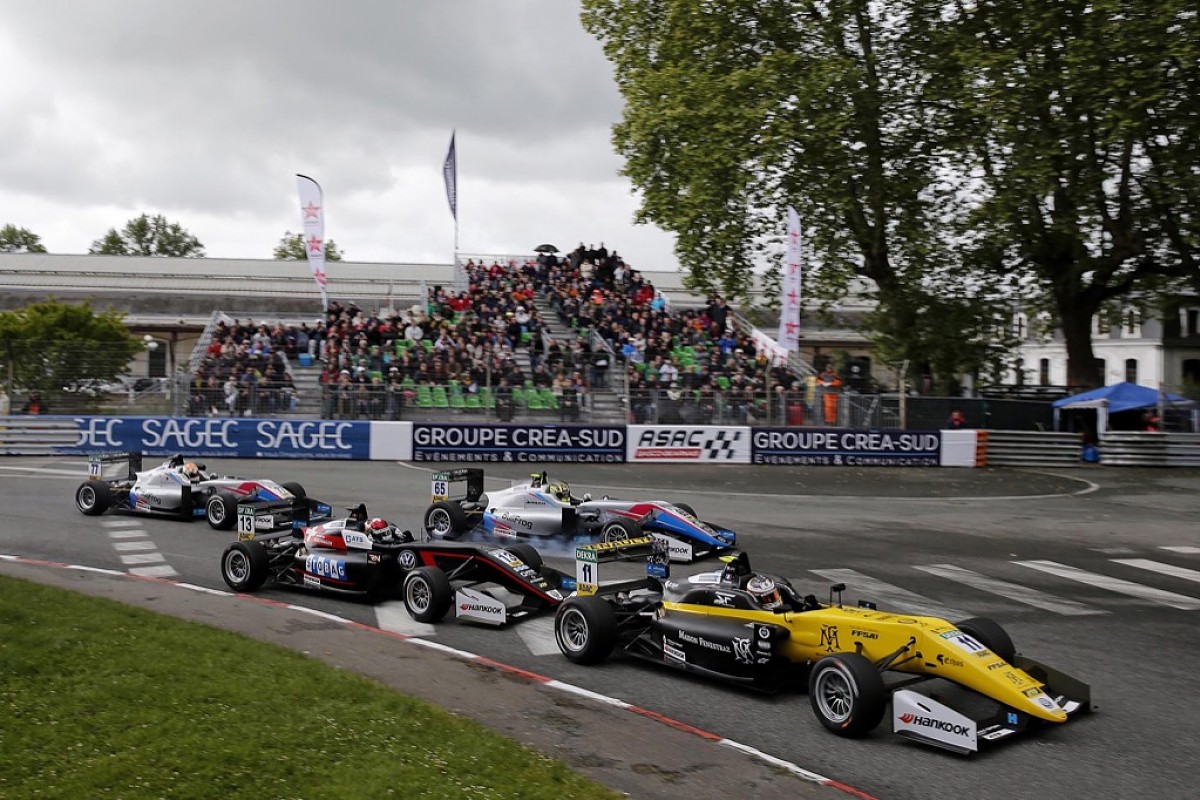 As the reigning Formula Renault Eurocup champion, Sacha Fenestraz followed predecessor - and management stablemate - Lando Norris to Carlin, and even drove the diminutive McLaren protege's old chassis.
He won at Pau in the opening round, but, apart from a pole at Silverstone, the Renault F1 junior's season simply wasn't good enough for one of his pedigree.
Ditto team-mate Ferdinand Habsburg, a race winner and Macau star in 2017, who suffered appalling luck early in the season, then dropped into a spiral of poor qualifying form, although he raced strongly.
Fenestraz and Habsburg even got outpaced in the year's final qualifying session by Julian Hanses, who joined Carlin for the final two rounds after missing the summer events following a split with Ma-con and belied his relative lack of mileage.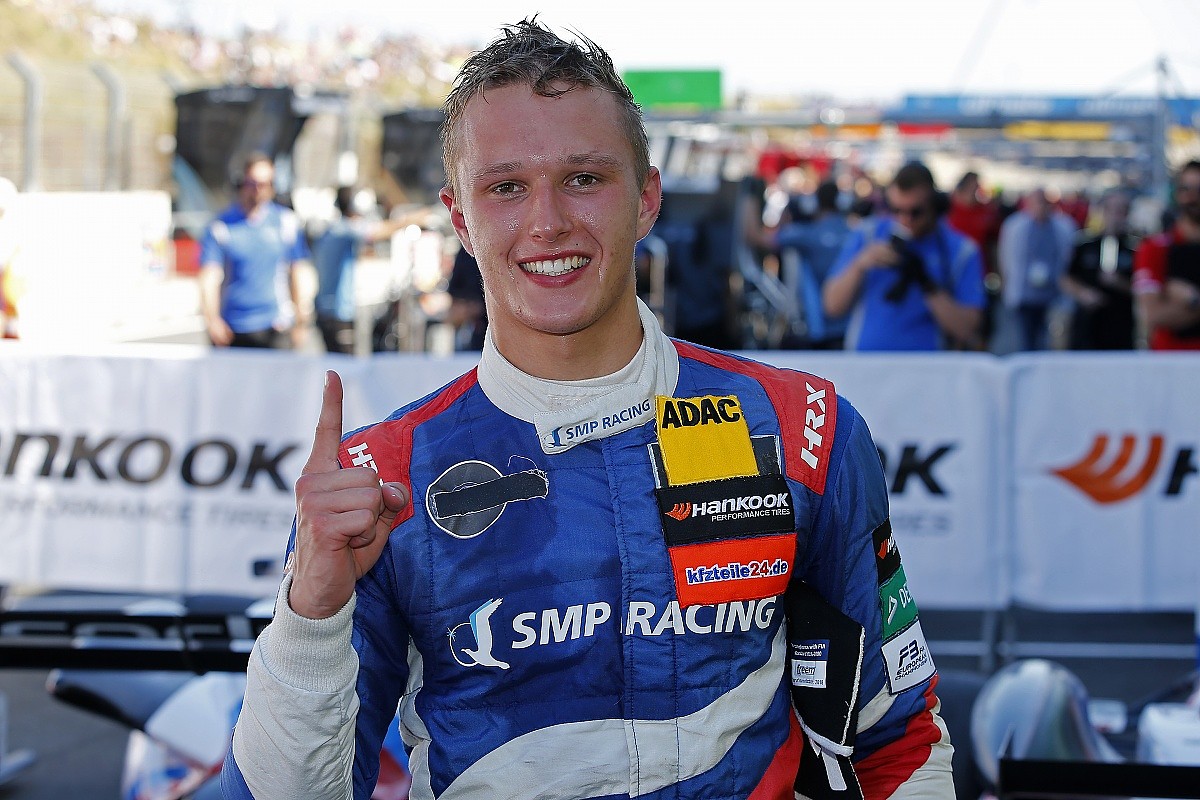 Carlin's other winner was Nikita Troitskiy. It's fair to say that his Zandvoort triumph was a shock, but he showed genuine improvement through the season.
Of Motopark's F3 rookies, the most spectacular was Fabio Scherer. The Swiss put in eye-opening showings at Pau, Spa and Silverstone and is massively brave, but things never seemed particularly applied.
South African Jonathan Aberdein made excellent progress to take three podiums, while Venezuelan Sebastian Fernandez - who had the best F4 form of this trio - was a disappointment. The team also ran the much-improved Marino Sato for a second year.
Ben Hingeley stepped up with Ahmed from British F3 to Hitech's line-up and looked very good at Pau and Spa, but it was a tough season for the Brit.
Van Amersfoort Racing's initial line-up of Keyvan Andres and Artem Petrov was never going to set the world on fire - Andres took a surprise podium at the Norisring, but if you factor in experience it was probably late starter Sophia Florsch who looked the team's best prospect by the end of the year.