British F3 Championship: Another Carlin champion
The 2011 British Formula 3 Championship was all about a title fight that never quite materialised.
Series returnee Felipe Nasr and German F3 graduate Kevin Magnussen were the standout performers - as expected - but Nasr dominated the points table as his Carlin team-mate Magnussen battled to overcome some early over-exuberance and a lot of poor reliability.
Brazilian Nasr came into this year as the title favourite, having finished fifth in his rookie season with Double R Racing, and he took control immediately with a pair of expertly taken wins at the Monza season-opener. He won five more races over the course of the campaign and had the championship wrapped up with two rounds to spare.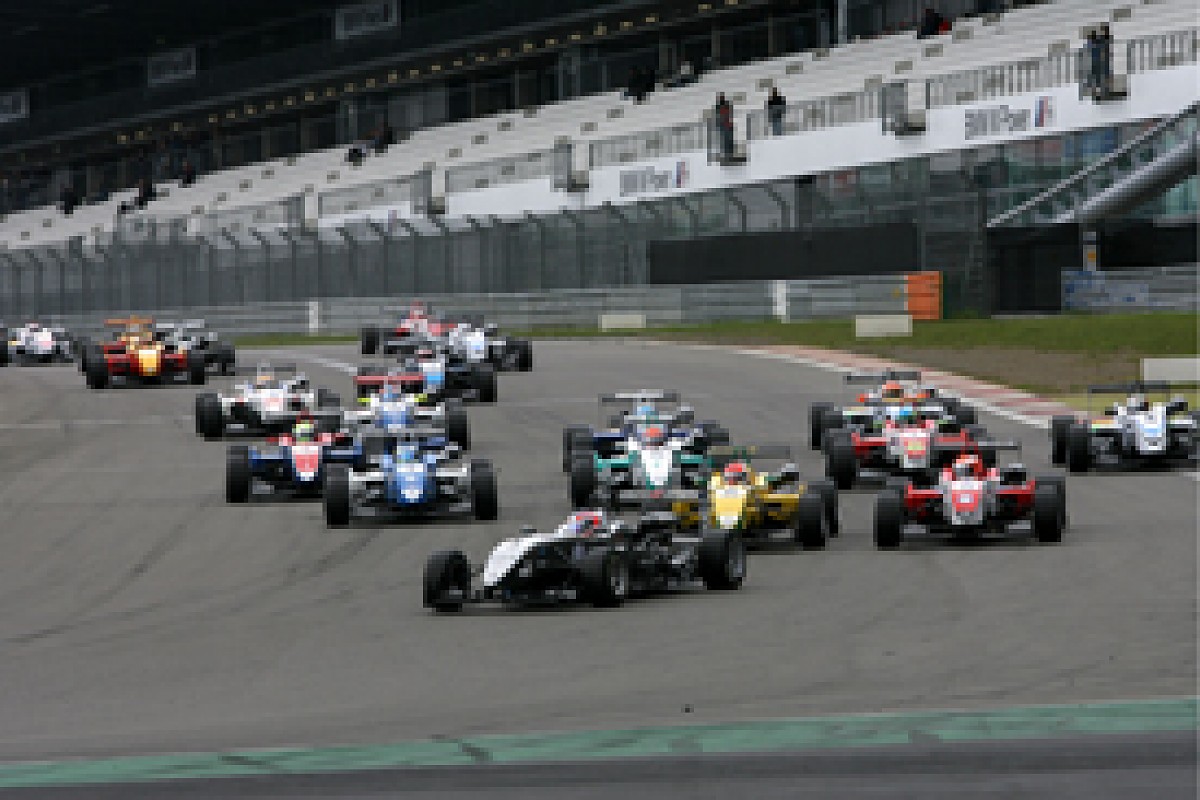 Magnussen (leading) came good in the second half of the season © LAT
Dane Magnussen won as many races as his chief rival, but suffered from a string of mechanical problems with his Volkswagen-powered Dallara, which severely dented his chances. He never gave up though and still only just missed out on topping Nasr's wins tally.
There were several other drivers who showed flashes of real potential on any given weekend, but the likes of Fortec duo Will Buller and Lucas Foresti, Carlin quartet Carlos Huertas, Rupert Svendsen-Cook, Jazeman Jaafar and Jack Harvey, Hitech's Pietro Fantin, and Double R's Scott Pye all had weapons missing from their respective arsenals, which prevented them from posing a consistent threat.
Ultimately, this meant Nasr and Magnussen were usually one or two steps ahead of the competition. It's just a shame that circumstances prevented a flat-out fight between them from beginning to end. The 2011 British F3 Championship certainly would have been the better for it.
The British F3 top 10 in focus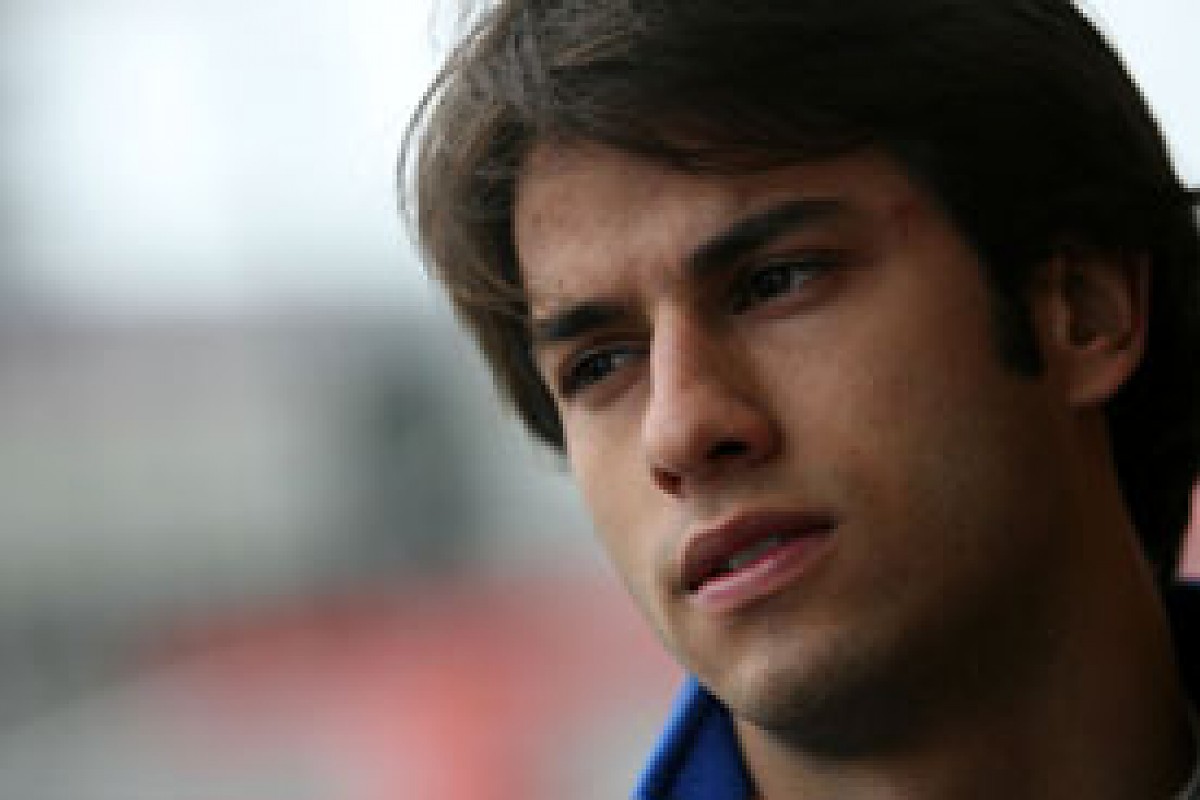 1. Felipe Nasr (Carlin)
Points: 318
Wins: 7
Other podiums: 8
Poles: 4
Fastest laps: 8
Nasr was the consummate professional in his second season at this level. He worked well with Carlin's chief engineer Mark Owen and Nasr's calm, level-headed approach helped keep the scoreboard ticking over at a rapid rate. The 19-year-old Brazilian's best drive arguably came at the Monza opener, where he bounced back from a poor qualifying session to win two races by dodging incidents and expertly pick his way through the field.
A sequence of three wins and three second placed finishes over the first nine races of the year left him well clear in the points table and he was never really under pressure thereafter. When Magnussen went after the Brazilian's wins tally, with the title already settled, Nasr's reaction was a little underwhelming, but that's not to belittle what was a perfectly executed title-winning campaign.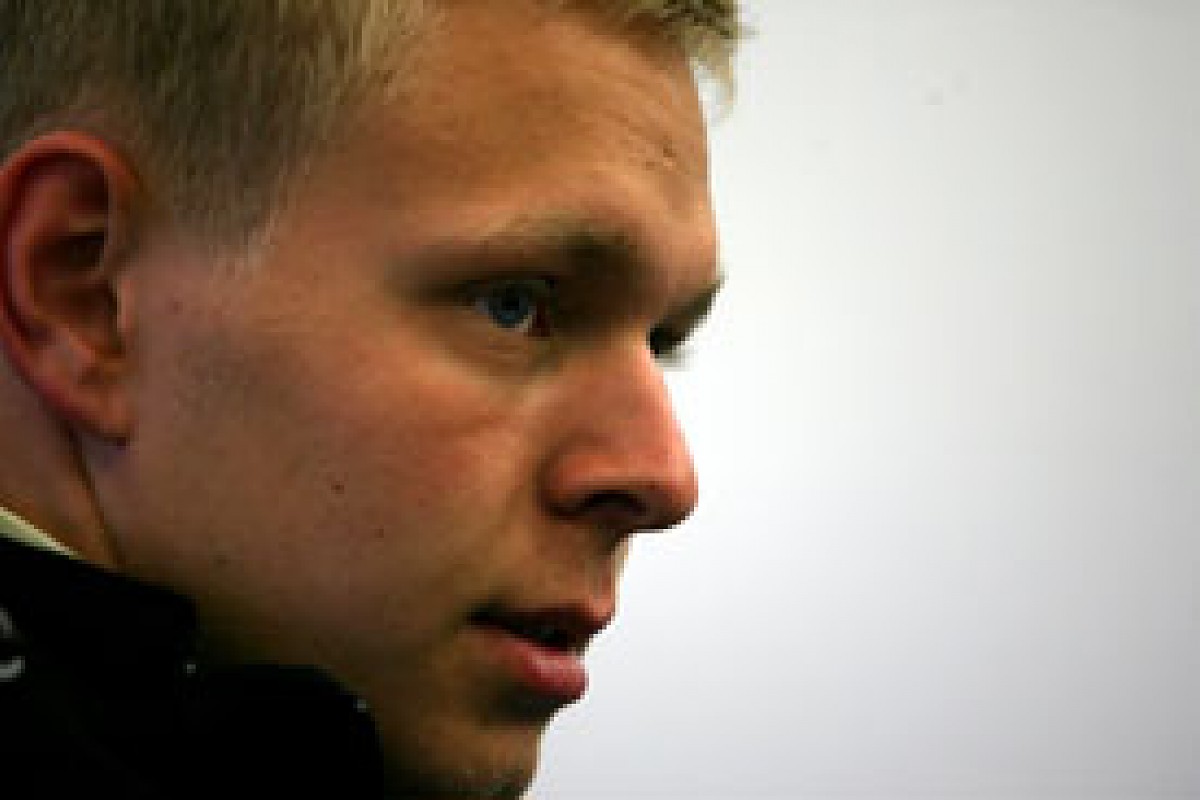 2. Kevin Magnussen (Carlin)
Points: 237
Wins: 7
Other podiums: 1
Poles: 6
Fastest laps: 8
Magnussen was probably the most aggressive and dynamic driver in the field this year. His pace was apparent from the outset, but a few errors, and the first of the reliability problems that would cost him so dearly later on in the year, prevented him from making the most of that speed. He quickly re-grouped, tempered his wilder instincts, and got his season going in the third round at Snetterton: passing Nasr for two wins by going round the outside at Riches after restarts.
Alas, he then suffered a sequence of misfortunes that finally extinguished his realistic title chances. He had the field beaten twice at the Nurburgring and Paul Ricard, but Nasr inherited both victories when a recurring electrical misfire struck Magnussen's Dallara-VW in Germany, before Hitech's GP3 interloper Antonio Felix da Costa took Magnussen out of the lead at the last corner in France. The Dane deserved more than seven wins and a distant second in the points.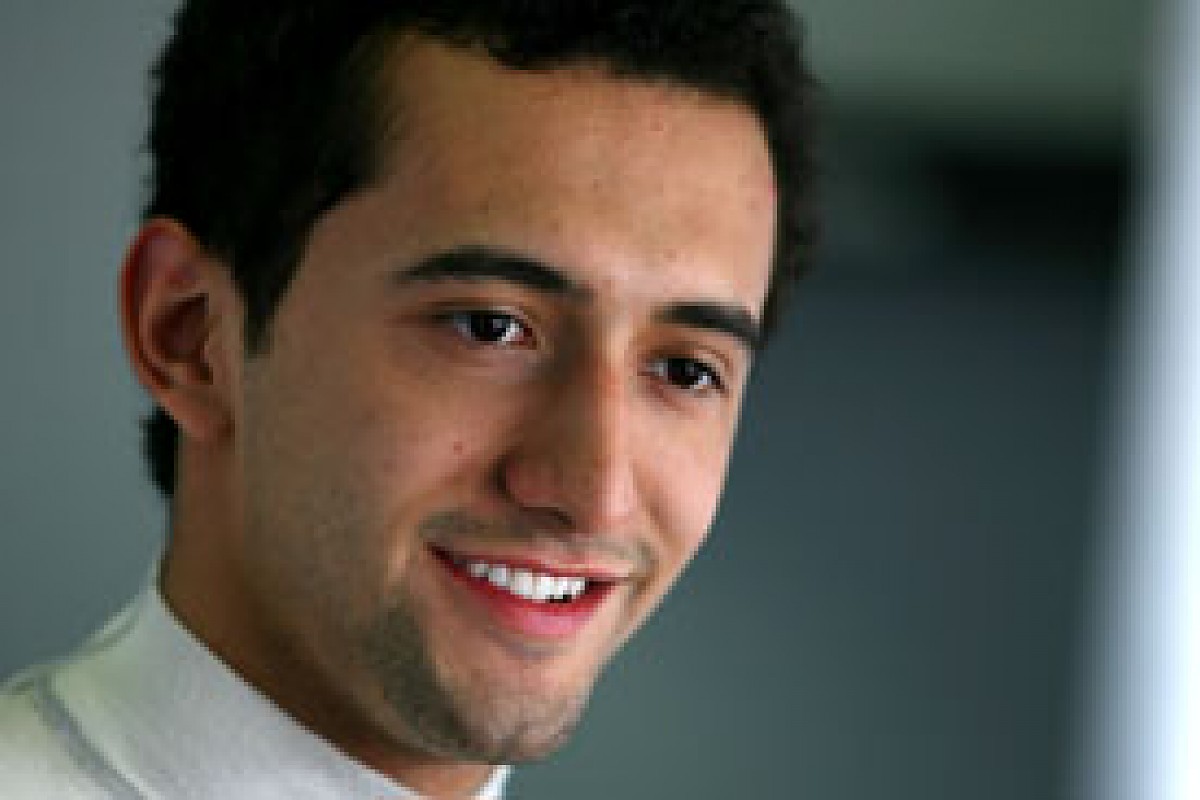 3. Carlos Huertas (Carlin)
Points: 222
Wins: 1
Other podiums: 7
Poles: 0
Fastest laps: 0
Like Nasr, Huertas also switched from Double R to Carlin over the winter and his third year at this level was easily his most accomplished, with none of the silly errors that blighted his 2010 campaign. He was fast in pre-season and qualified well everywhere, scored lots of points and a deserved maiden win in the final round at Silverstone. But the Colombian was expected to challenge for the title this season and didn't raise his level high enough to threaten the top two on a regular basis. He was a consistent podium finisher, but a single win and no pole positions were a disappointing return for a driver of his experience.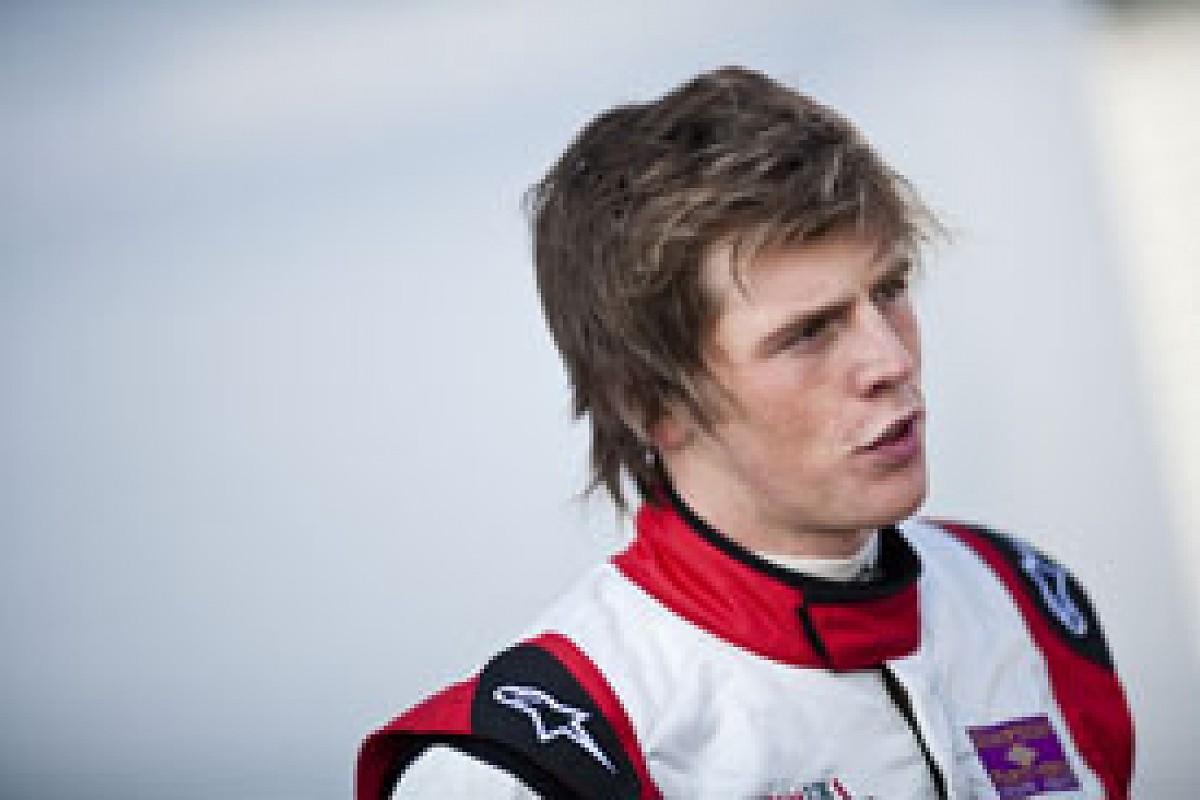 4. Will Buller (Fortec Motorsport)
Points: 197
Wins: 1
Other podiums: 8
Poles: 2
Fastest laps: 4
Buller broke a Carlin monopoly of the top six by finishing fourth in the championship in his second year of F3. The Northern Irishman consistently showed excellent racecraft but nearly always underperformed in qualifying, which hurt his title chances severely.
Fortec struggled in pre-season but came out fighting in the first round at Monza, where Buller scored a pair of pole positions. The fact that these were his only two of the year, and he only managed one (reversed-grid) win (at Paul Ricard), bear out the feeling that Buller would have been much more of a factor this year had he been better able to string his laps together in qualifying. Four fastest laps in the races (only Nasr and Magnussen managed more), suggest he was certainly capable.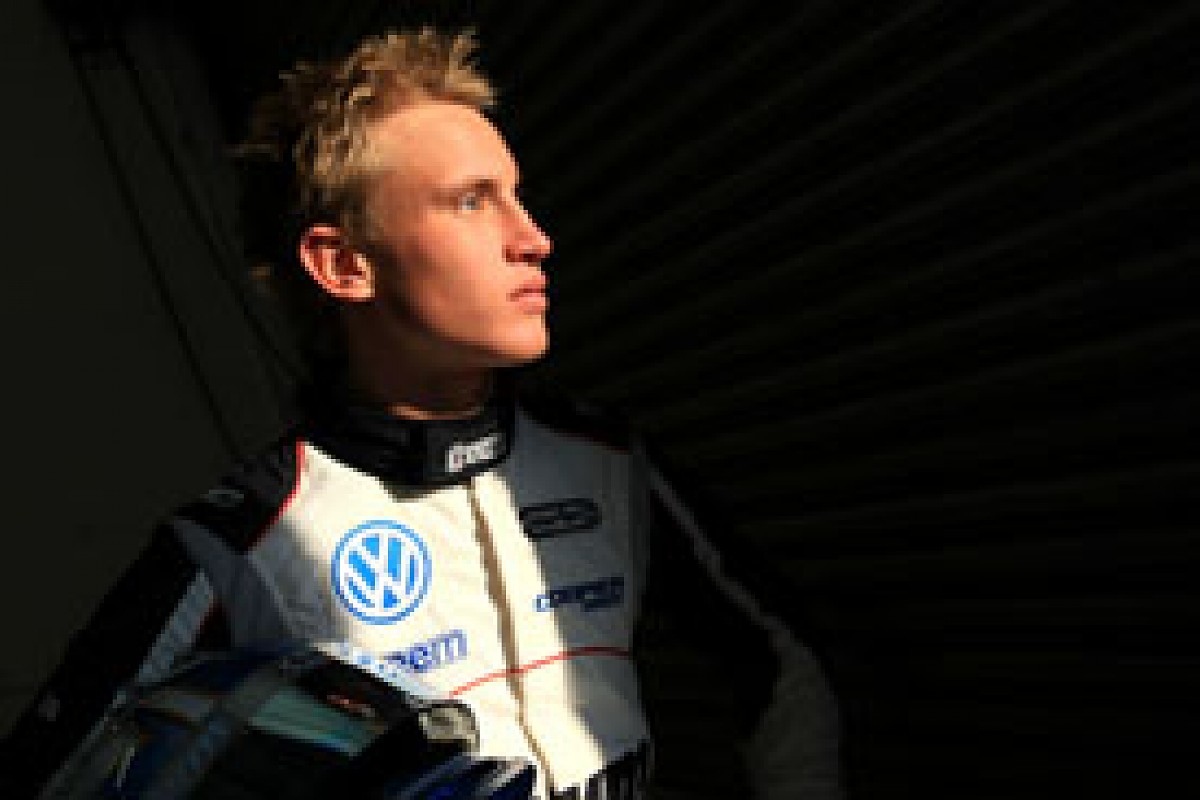 5. Rupert Svendsen-Cook (Carlin)
Points: 191
Wins: 2
Other podiums: 7
Poles: 3
Fastest laps: 0
Carlin returnee Svendsen-Cook was impressive at times and below par at others. The ex-Formula BMW racer was excellent when the car was to his liking and would have scored more points without the mechanical trouble that blighted his home race at Snetterton, but his confidence dipped when the car wasn't perfect and his results followed.
Svendsen-Cook learned much as team-mate to 2010 champion Jean-Eric Vergne last year and he was generally considered to be Carlin's best driver through high-speed corners. He was thus as quick as anyone when things were working well (witness his double pole on the Brands Hatch Grand Prix circuit), but his ultra-sensitivity to the car's balance meant he couldn't reach these heights with any real consistency.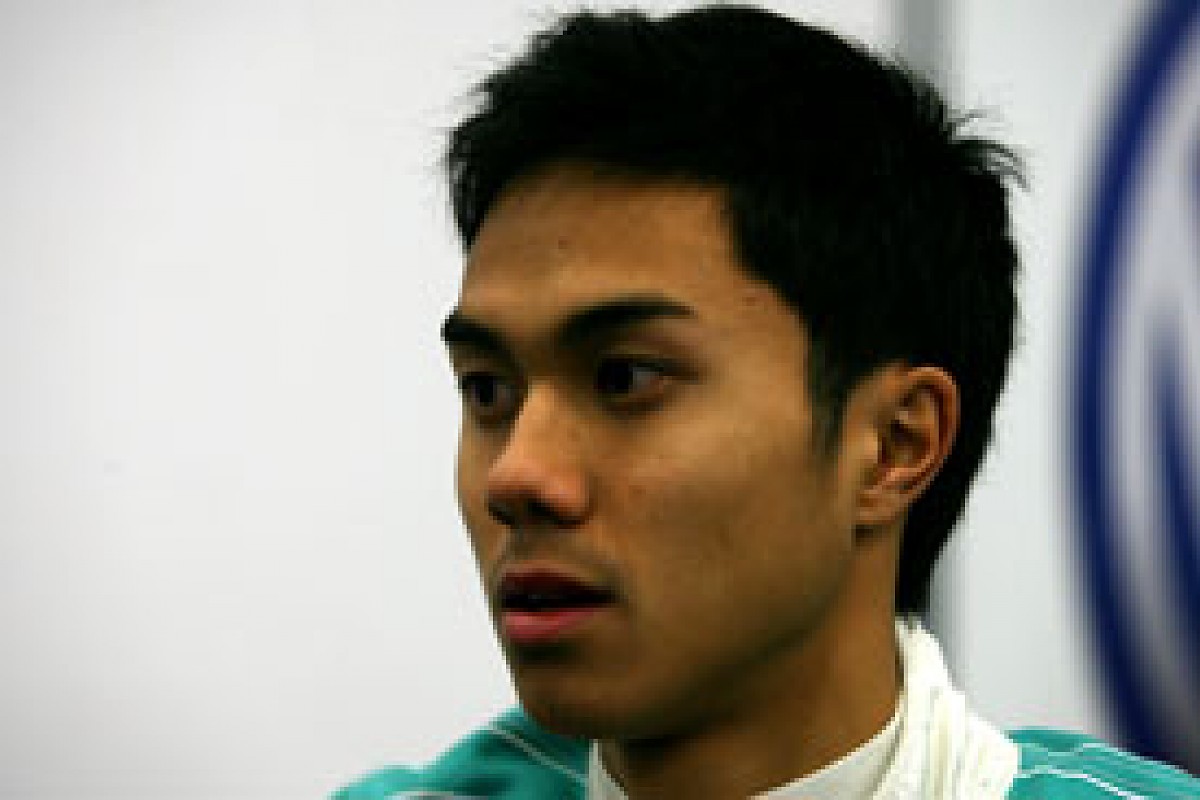 6. Jazeman Jaafar (Carlin)
Points: 187
Wins: 0
Podiums: 4
Poles: 0
Fastest laps: 0
Malaysian racer Jaafar was much improved and one of the most consistent points scorers in his second season at this level. There was a greater level of maturity in his driving this year and far fewer of the shunts that blunted his rookie campaign of 2010.
There were still some mad moments (such as spearing into Euro Series champion Roberto Merhi at Spa) and he didn't raise his level enough to challenge for poles or wins. A super-consistent run of 12 top-six finishes from the first 15 races set him up for the most successful season of his career so far.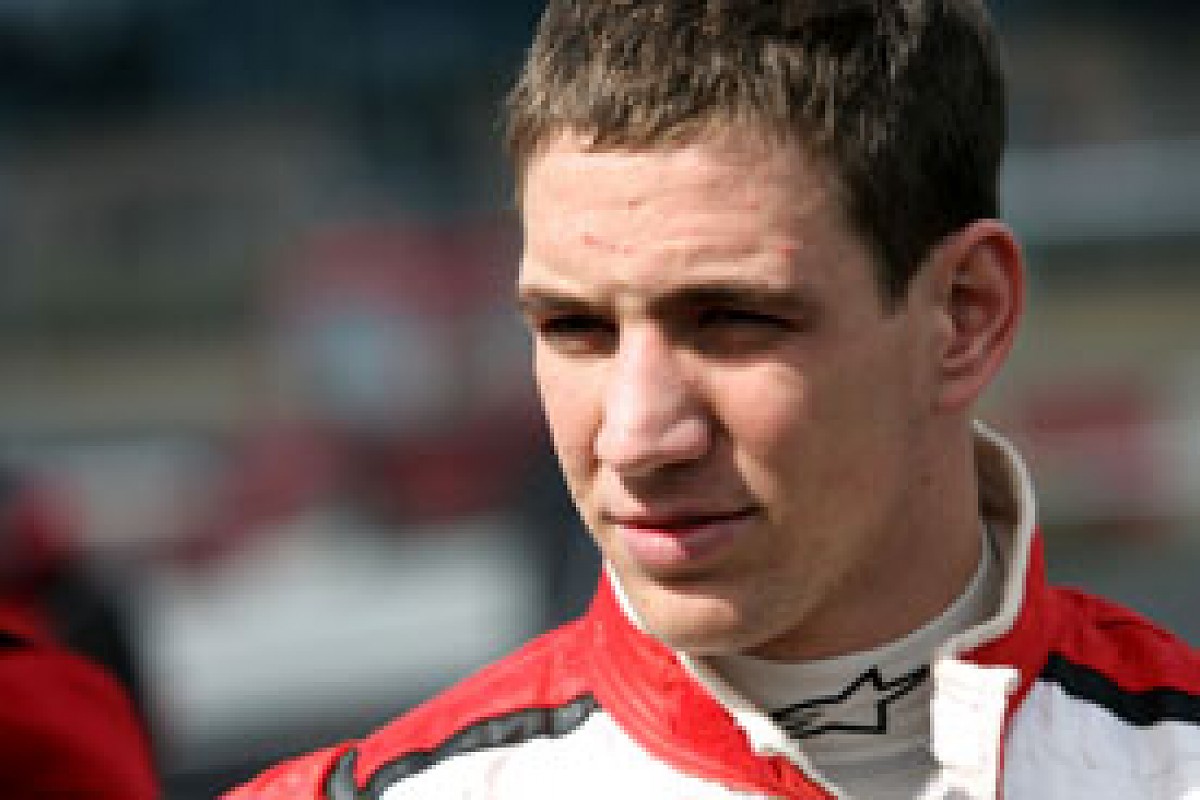 7. Lucas Foresti (Fortec Motorsport)
Points: 170
Wins: 3
Other podiums: 4
Poles: 1
Fastest laps: 2
How to judge a season of two very different halves for this enigmatic Brazilian? The Roberto Moreno protege rebuilt his confidence at Fortec, after a difficult 2010 as the definite sixth-best performer in Carlin's half-dozen basket of eggs. Thriving in a new environment, Foresti starred in the early rounds - challenging at the front at Monza, and winning brilliantly at Oulton Park and Brands Hatch, but he faded terribly in the second part of the season as the pressure of being a frontrunner took a toll on his confidence.
This was a real shame for Foresti and his engineer (Fortec team manager Mick Kouros), because at his best Foresti was devastatingly effective. His drive to win the first race at Oulton was probably the standout performance of the season - by any driver. However, after scoring three wins in nine races over the first four rounds of the year, Foresti failed to make the podium again until the final reversed grid race of the season at Silverstone.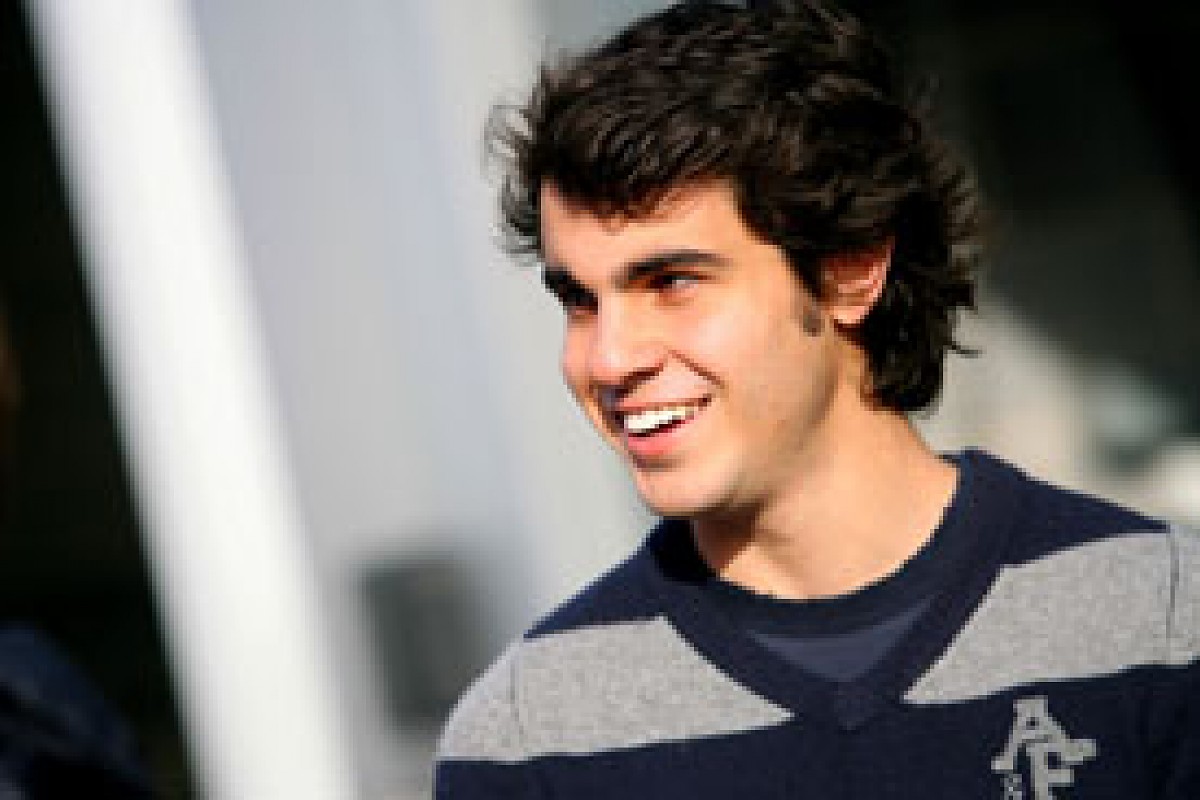 8. Pietro Fantin (Hitech Racing)
Points: 119
Wins: 1
Other podiums: 3
Poles: 2
Fastest laps: 2
The Brazilian ex-footballer stepped up to competing full time in the championship after a season of testing with Ryan Sharp's Hitech Racing. Inexperienced racer Fantin gelled with well-versed engineer Gary Davies and Fantin's form peaked with two poles and a maiden win at Rockingham in September, though European cameos from ex-Euro Series ace Antonio Felix da Costa showed that Hitech's car was capable of challenging at the sharp end more consistently.
Nevetheless, this was a fine season for Fantin, who was an immediate match for 2009 race winner Riki Christodoulou in the early rounds (before the Brit ran out of money), and showed his capacity to learn and improve despite lacking a regular running mate.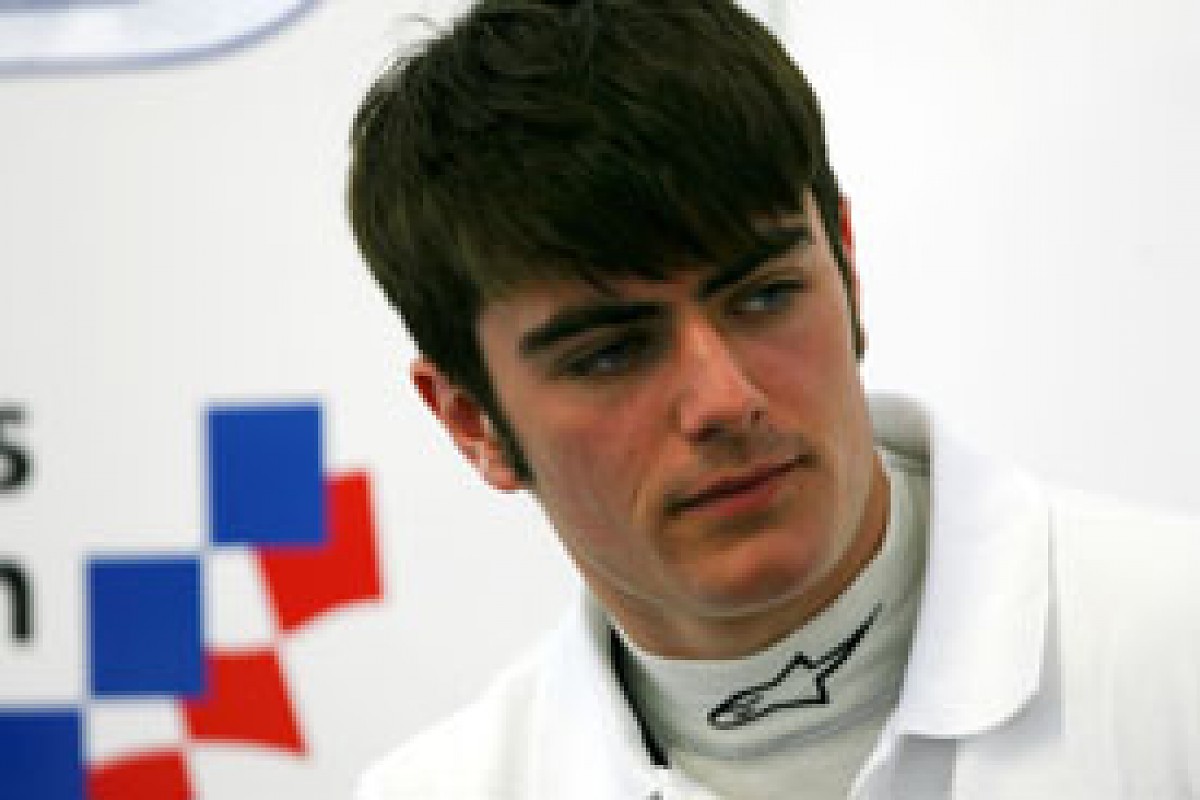 9. Jack Harvey (Carlin)
Points: 112
Wins: 1
Other podiums: 3
Poles: 0
Fastest laps: 1
Racing Steps Foundation-backed rookie Harvey looked a distant sixth of the Carlin drivers early on, but got his mojo working on the European tracks with which the ex-Formula BMW Europe racer was more familiar and finished the season strongly. Unusually for a British driver, Harvey spent his formative seasons away from the UK tracks and thus it was perhaps no surprise that he struggled at tricky early-season venues like Oulton Park and Brands Hatch - especially while having to contend with the major leap between Formula BMW and F3.
A breakthrough mid-season win in the reversed-grid race at the Nurburgring lifted confidence though, and Harvey's season gathered momentum during the following round at Paul Ricard, where he scored a hat-trick of top six finishes. Other than a mysteriously off-key showing at the Silverstone finale, Harvey's form remained excellent for the remainder of the season, as he regularly battled his more experienced Carlin team-mates.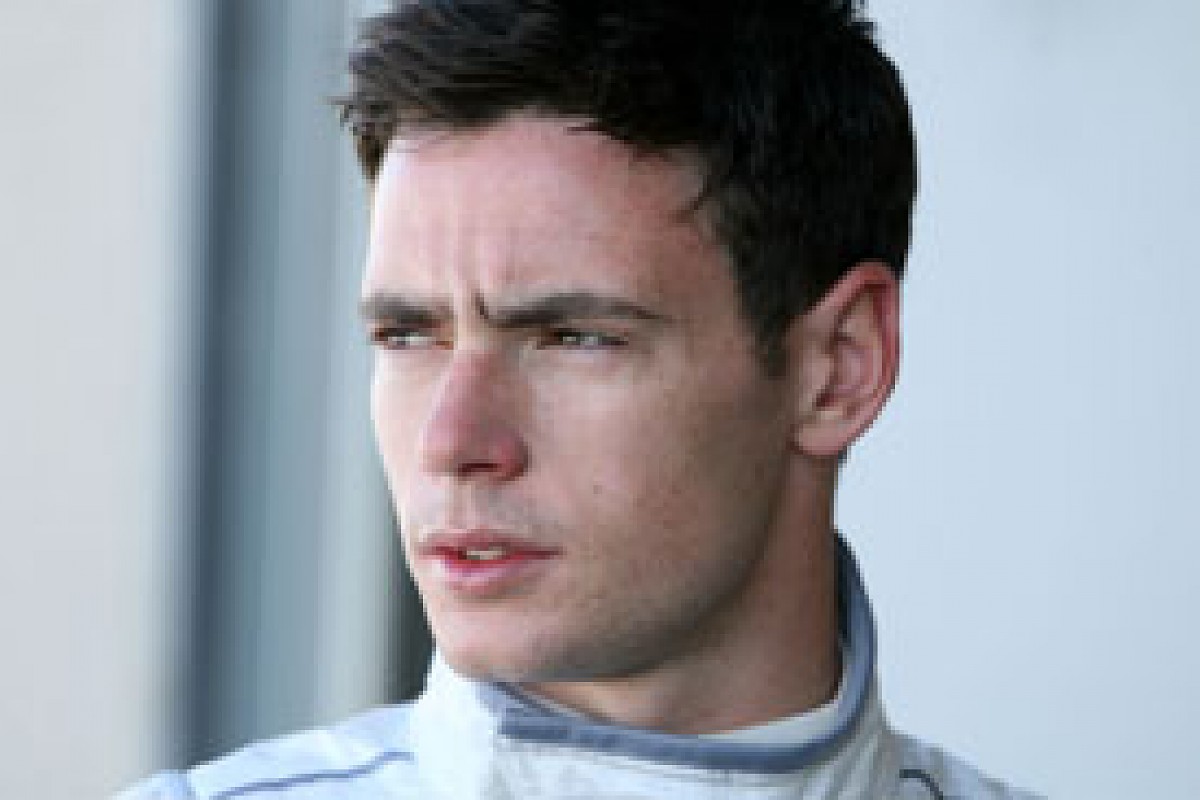 10. Scott Pye (Double R Racing)
Points: 81
Wins: 1
Other podiums: 1
Poles: 0
Fastest laps: 0
The 2010 British Formula Ford champion also got his act together in the second half of the season, allowing the Double R racer to pip steady Fortec rookie Harry Tincknell for a top 10 finish in the points. Pye came on strong once Triple 8 Australia boss Roland Dane stepped in with enough backing to allow Aussie Pye to test properly and make up for a lack of pre-season running.
Pye came good with a wet reversed-grid race win at Rockingham in round eight, and both he and his team-mate Pipo Derani raised their game when GP3 champion Valtteri Bottas was drafted in to show them how it's done at Donington Park. Pye then impressively split Magnussen and Nasr in the first race of the Silverstone finale to end his rookie F3 season with a genuine podium finish.
Euro Series: Merhi brings Prema back to the front
Roberto Merhi was on another level in both the F3 Euro Series and the new FIA International Trophy in 2011 and stormed to both titles in double-quick time.
There was great pressure on Merhi as the season got underway at Paul Ricard in April. His third year in the Euro Series was a case of win or bust as he switched from Mucke Motorsport to Prema Powerteam, which was chasing its first Euro Series drivers' champion since Ryan Briscoe in 2003.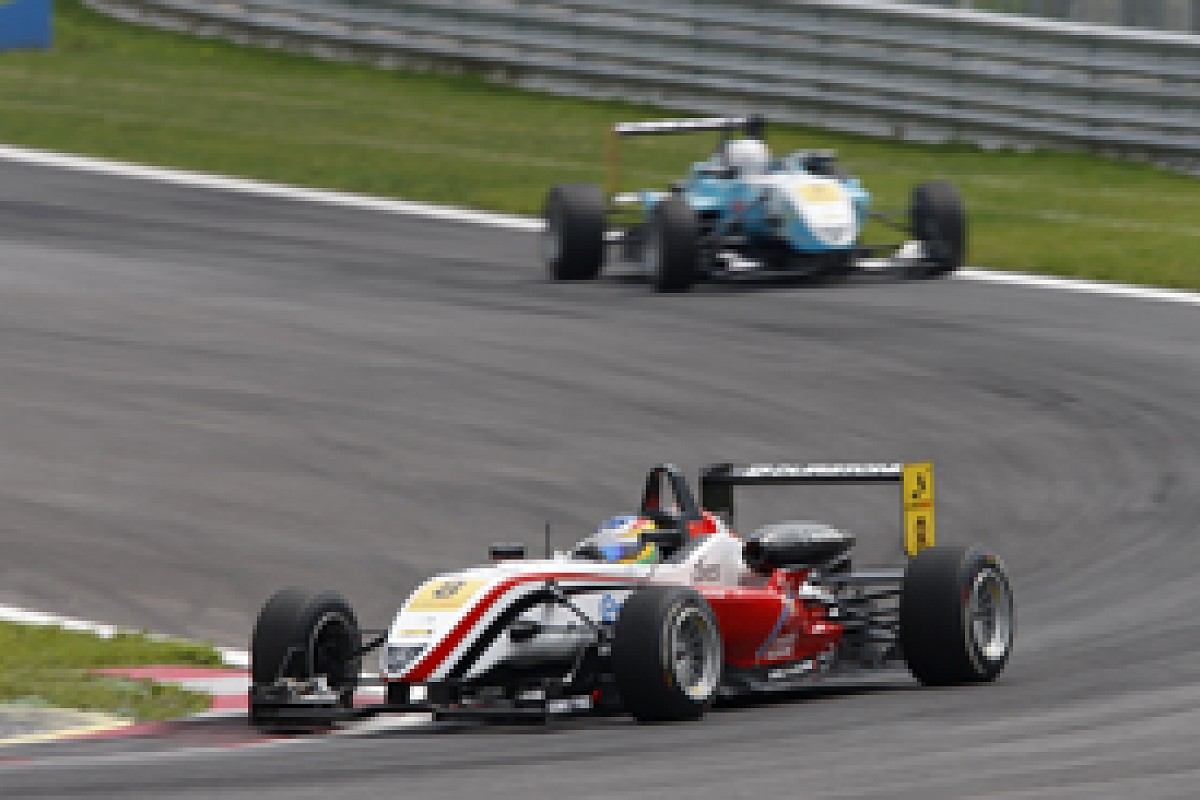 Merhi and Juncadella powered Prema back to the front of the Euro Series field
A win and a podium in France actually left him behind his team-mate Daniel Juncadella as he headed home that Sunday night, but points finishes from 26 of the 27 races - and 10 more wins - ensured that he and Prema got exactly what they came for, Merhi clinching the title with a round to spare at his home circuit of Valencia.
There were a couple of moments of madness; causing a multi-car shunt at the start of the Masters of F3 (at which he became FIA Trophy winner) at Zandvoort - for which he swiftly apologised - and trying an impossible and needless move to pass Juncadella around the outside in race two at Valencia, which resulted in a quick trip into the gravel.
But these were more than overshadowed by his general on-track excellence, which was best displayed at Spielberg, where he went from eighth to first in just six racing laps in atrocious weather, and at Silverstone, where he recovered from an early drive-through penalty to climb from eighth to second.
He was helped by his rivals hitting a few stumbling blocks along the way. Juncadella spent August-October using a gradually worsening clutch, thus preventing him from making anything approaching a decent start, while last year's dominant team, Signature, dropped the ball when it came to getting the best out of the control Kumho rubber and also suffered as a result of Volkwagen's engine having fallen behind the Mercedes unit (used by the Prema and Mucke teams) in the development stakes.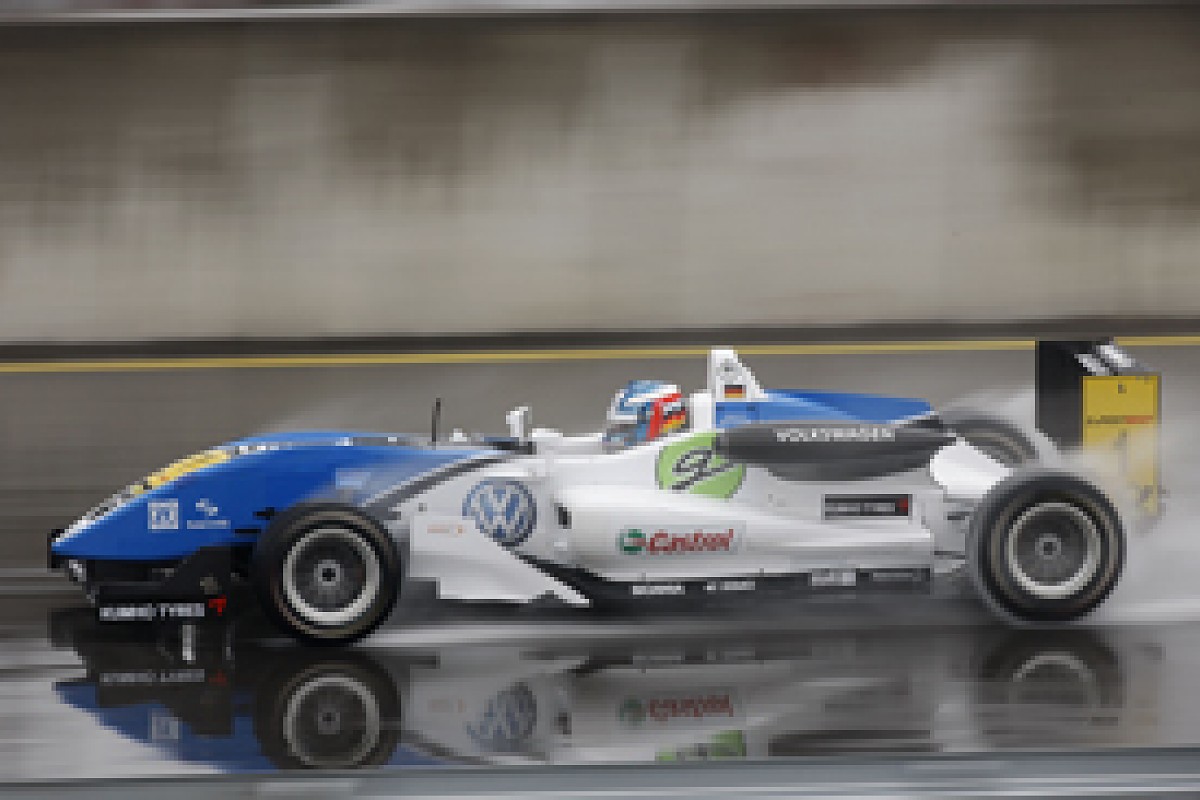 Wittmann was dominant at his home round at the Norisring - and at Pau
Nevertheless, Marco Wittmann was still Merhi's closest challenger over the course of the season and won five times in the Euro Series. Wittmann was awesome on occasion - his highlight coming as he won the Pau Grand Prix (an FIA Trophy event) at a canter - but during the final four rounds never qualified higher than fourth for the 'main' races. His inability to overtake - not a criticism you could make of Merhi - left him to finish down there too often.
As a whole, the Signature quartet of Wittmann, Daniel Abt, Carlos Munoz and Laurens Vanthoor made a lot of mistakes; the pick of them being Vanthoor losing a wet Norisring victory to a penalty for not slowing down under yellow flags, and Wittmann taking Abt out at Zandvoort - for which he accepted no responsibility, despite receiving a drive-through penalty. In fact, Philippe Sinault's cars collided with each other with alarming regularity, with rookie Abt - rarely the instigator - usually coming off worst.
The only other team of note was Mucke Motorsport, which featured a driver line-up brimming with potential in the shape of Nigel Melker and Felix Rosenqvist. The latter was, on balance, the more consistent over a race weekend and the better qualifier, but when a sniff of victory was in the air it was Dutchman Melker who stepped up to the plate more often, winning four times to the Swede's once. Rosenqvist did add victory at the Masters to his growing CV, however.
Finally, it must be remembered that F3 is a category, not just a series, and the various national championships around the world this year produced an array of title winners. Much will be expected of champions Richie Stanaway (Germany), Yuhi Sekiguchi (Japan), Alex Fontana (Euro Open), Sergio Campana (Italy) and Fabiano Machado (Sud-Am) when their careers inevitably move onto the next stage in 2012. They'll all be hard-pressed to match Merhi, who will be one of the favourites at the Macau GP later this month.